COVID-19 may have stalled many celebrations at the University of Cape Town (UCT) this year, but not the UCT Annual Awards, which took place on 2 December. This year's gala event to honour the outstanding contributions of academic, and professional, administrative support and service (PASS) staff – a total of 330 awards – simply moved to a virtual stage.
The online broadcast on the UCT website took some creative engineering from a number of departments. The teams worked at various iconic spots at the heart of upper campus to film, photograph and record the award winners and performance groups. And then they brought it all together on the night in an extravaganza of celebration, music, song and dance. The latter showcased the talents of students and staff at UCT's South African College of Music and the Centre for Theatre, Dance and Performance Studies.
This was the third in this series of annual staff awards, hosted by Vice-Chancellor Professor Mamokgethi Phakeng. Last year's ceremony was held at the Cape Town International Convention Centre.
Kiss on the cheek
In her welcome address, which was filmed in the Sarah Baartman Hall, Professor Phakeng said: "We are here because not even a global pandemic will stop UCT from honouring you – people who work so hard to build excellence into this institution. You each deserve a handshake, a pat on the back, a hug, a kiss on the cheek."
Phakeng said that staff have felt the pain of 2020 but commended them for their commitment and for enabling UCT to respond quickly to the year's challenges and see the academic year through.
"Despite working remotely, we are still connected to one another; this awards ceremony is one way we can remember that."
Reflecting on this excellence, Phakeng named three indicators of UCT's success in 2020. Despite the pandemic, and thanks to dedicated staff, UCT has remained Africa's top university in three major international rankings; five of UCT's massive open online courses have been included in the 2020 Class Central Best Online Courses of All Time; and more than 30 members of UCT's community have been named among the Mail & Guardian's Top 200 Young South Africans.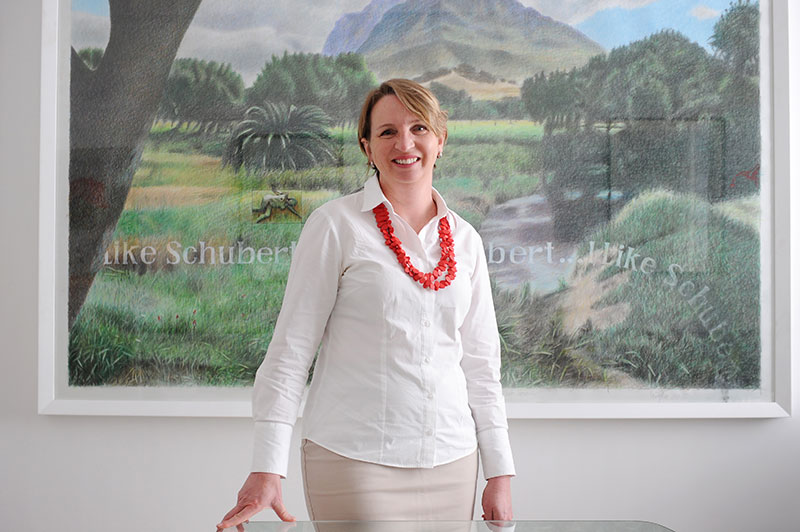 To cap that, this year's UCT Annual Awards honoured staff members in various prestigious catergories: 225 Long Service Awards; 100 ad hominem promotions, four Distinguished Teacher Awards, the Alan Pifer Award and the Vice-Chancellor's Awards.
"Your hard work makes a difference," Phakeng said. "We're celebrating the fruits of your efforts, and we're grateful for all that you mean to this university, especially the students and colleagues you serve."
Awards reflect transformation
In her address, Chair of Council Babalwa Ngonyama expressed her appreciation to the university community, adding that their efforts have continued and deepened UCT's transformation work.
"You've proved that every individual can make a meaningful difference," she said.
Referring to the years of student protests between 2015 and 2018, Ngonyama said that the protesters had alerted UCT to the urgent need to accelerate change.
"True transformation must reflect in these awards, particularly as transformation talks to inclusivity, diversity and representivity."
"UCT has responded with an ongoing programme of institutional change that aims to make the university more inclusive and responsive to the needs of our community."
But the institution has a long way to go, she added.
Four Distinguished Awardees were celebrated at the UCT Annual Awards: Assoc Prof Amrita Pande, Dr Tessa Dowling, Prof Andrew Argent and Assoc Prof Romy Parker. Photos Lerato Maduna.
"As Chair of Council I want to see more transformation, and events like this one should give us an opportunity to measure how successful we are in transforming our institution. True transformation must reflect in these awards, particularly as transformation talks to inclusivity, diversity and representivity. That's also what we want to celebrate on occasions like this."
Ngonyama said that while the world has been wondering when it will be able to go back to the "old normal", UCT has been rolling out its Vision 2030 strategy, "with our own challenge to think, to do and to be the kind of institution that can lead in bringing change to disrupt the old patterns and unleash new approaches to academic challenges".
"That would not be possible without the strong foundation laid by colleagues like you."
Ngonyama added that by embracing the leadership of women in higher education, the UCT community provided further proof that they have made room for inclusive contributions at all levels of the academic project.
Reason to celebrate
In closing the event, Registrar Royston Pillay thanked staff for giving the UCT community a reason to celebrate.
"In a non-COVID world we would all be getting ready to gather on the dance floor right now. I invite you to give yourself a little spin around your homes to celebrate what you have accomplished this year. Celebrating the UCT Annual Awards is a high point of the academic year – and it is all because of you.
"UCT remains Africa's top university because of you. Thank you for letting us spend this time with you."

View the UCT Annual Awards feature page.
---
This work is licensed under a Creative Commons Attribution-NoDerivatives 4.0 International License.
Please view the republishing articles page for more information.
---