"Immunology is the most social of the social sciences; you cannot have a society if you don't have an immune system."
As straightforward as that sounds, the head of the Division of Immunology at the University of Cape Town's (UCT) Faculty of Health Sciences, Professor Elizabeth Mayne, was unerring in driving the point home when she delivered her recent inaugural lecture on 29 May.
Titled "Racing the red queen: Immunology underlies all disease processes as well as the most successful treatment interventions of all time", Professor Mayne said that throughout our entire lifespan, the immune system is fundamental to what happens to us.
Before she took to the podium, attendees heard from Vice-Chancellor (Interim) Emeritus Professor Daya Reddy, who commended the division's positioning towards UCT's Vision 2030 "to unleash human potential for a fair and just society".
"The Division of Immunology fulfils this mission in a number of ways; the division addresses a range of diseases with particular focus on conditions which are relevant to Africa, such as HIV/AIDS as well as tuberculosis. [These are] infections with a high rate of morbidity and mortality in humans," said Emeritus Professor Reddy.
"By serving the continent innovative collaborations from around the world, and by providing a platform for African innovations to have an influence elsewhere in the world, the Division of Immunology is well on its way to fulfilling its goal of becoming the centre of immunology and research in Africa," Reddy added.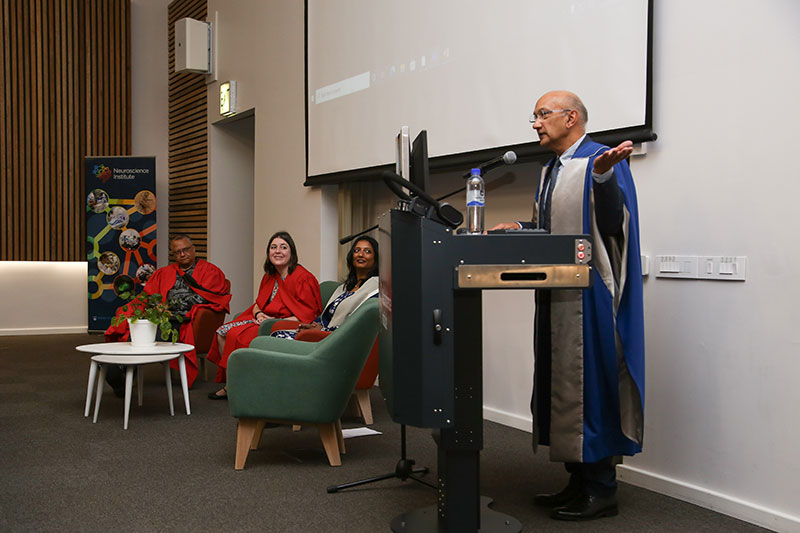 Mayne published paper as the result of a study called the Strategies for the Management of Antiretroviral Therapy (SMART) published in 2006 – and this was what kick-started her research.
"It looked at CD4 count guided interruption of antiretroviral therapy. At that time, antiretroviral therapy was very toxic. People didn't want to take it. The idea was to use the CD4 cell to guide how you gave antiretroviral therapy," she shared.
"There was one way where they continued to receive antiretroviral therapy irrespective of the CD4 count and then one in which they would only receive therapy after their CD4 count dropped below 250; and when it rose above 350, they stopped the drug again.
"What they found was in the individuals where the antiretroviral therapy was interrupted, they died. But they died because of non-communicable complications of which was most probably cardiovascular complications."
In her vast work, Mayne also studied the alliance between monocytes (type of white blood cell in your immune system) and platelets (small cell fragments in blood that form clots and stop or prevent bleeding) in patients living with HIV.
The result? "Not only were they reciprocally upregulating tissue factor, but the platelets were becoming activated.
"Eventually, the platelets and monocytes got together and formed microparticles, which then were effectors of coagulation (clotting) on their own."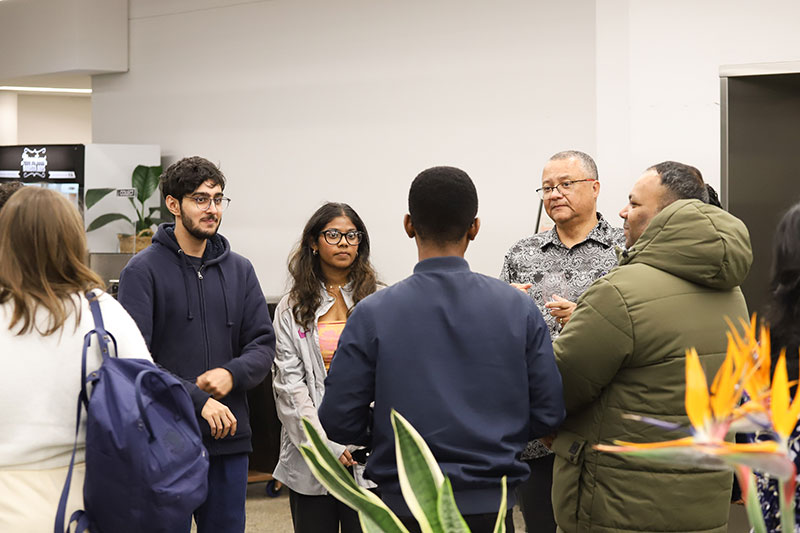 Where do we come from and where are we going is the next reconnaissance.
"If you consider coagulation as an innate immune response, then HIV is going to have an effect as it does on the immune system and it suggests that the blurred vision between communicable and non-communicable diseases is becoming increasingly blurry and this is something we will have to look at increasingly as we move forward," Mayne said.
She added: "Non-communicable diseases are becoming increasingly prominent in South Africa, and we are not looking at those conditions. Funding is primarily going to communicable diseases, and we are going to be hitting a brick wall soon because patients are going to be treated for HIV and then we are going to be left with what is underlying our patient population in SA.
"All our most effective interventions are immunological. If we want to be healthy as people, we need to think about the immune system into the future."
---
This work is licensed under a Creative Commons Attribution-NoDerivatives 4.0 International License.
Please view the republishing articles page for more information.
---