While there are challenges to community-engaged teaching and learning (CETL), the motivation for and benefits of undertaking it are encouraging, according to research conducted by Rutendo Furusa and Associate Professor Janice McMillanfrom the Centre for Innovation in Learning and Teaching (CILT).
Furusa and McMillan presented their findings at the University of Cape Town's (UCT) 2019 Teaching and Learning Conference, on Thursday, 11 July. Their presentation was titled "Engaging the wider context: community-engaged teaching and learning as emergent practice".
According to the researchers' conference paper abstract, CETL, which is also called service learning in the United States, connects students and educators with off-campus community partners in learning relationships that have a focus on understanding development issues.
Wanting to explore a local version of the CETL field, Furusa and McMillan conducted a pilot survey among their peers. To create the sample, they used UCT's Social Responsiveness (SR) Report, and identified individuals who are mentioned as having teaching as a form of social responsiveness.
The sample consisted mainly of senior teaching staff across the faculties with more than 10 years of experience teaching at UCT.
Key findings of the pilot survey included motivators for and challenges of undertaking CETL.
"I'd really like to hero the motivators because it helps us to see how people feel when they do this work, why do they do this work, in what ways ... [and] what benefits are there," said Furusa.
Key motivation
Everyone surveyed indicated that a key motivator was that they feel positive about implementing CETL in the course they were teaching or of which they were a part. Overall, respondents indicated feeling that CETL could enhance their teaching and learning experience, and that it opened the possibility for them to do research related to the practice.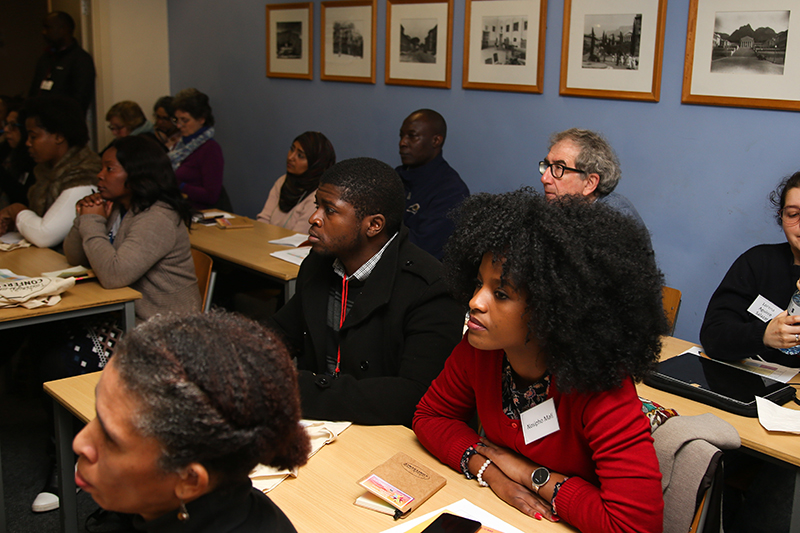 The entire sample also reported that CETL enhanced the attributes of their students and helped them to prepare for the world of work.
"The entire sample also reported that CETL enhanced the attributes of their students and helped them to prepare for the world of work."
This feedback relates to Goal 4 of UCT's 2016–2020 Strategic Planning Framework. Along with the SR Report, Furusa and McMillan used the strategic plan as a reference, focusing on goals 4 (to renew teaching and learning) and 5 (to enhance the scope, quality and impact of engaged scholarship).
Furusa added that it was encouraging to see that over 50% of respondents had at least two colleagues in their department or faculty who were engaging in CETL.
Equally encouraging was that it was clear that respondents believed CETL has a public benefit. This, said Furusa, demonstrates engagement with non-academic people outside of the university and can help generate new knowledge. This encourages the formation of more permanent relationships with these external communities.
While the motivators were encouraging, the challenges could not be ignored.
The pilot survey results showed that funding was a major issue, particularly because there is no dedicated budget for CETL activities in most departments or faculties. Another challenge is that there isn't a lot of formal recognition in the university for CETL. Suggestions to resolve this include creating an award to recognise efforts in undertaking CETL.
A further problem is not having adequate participation in initiatives and activities around CETL.
Lack of participation
"It seems there isn't enough space for you to collaborate with one another; there isn't enough opportunity or people aren't aware of the opportunities and where to find ways that they can actually contribute and innovate together," said Furusa.
Furusa and McMillan suggested that while the data identified a number of obstacles to doing CETL, these challenges present an opportunity to tackle areas of need at a faculty and institutional level.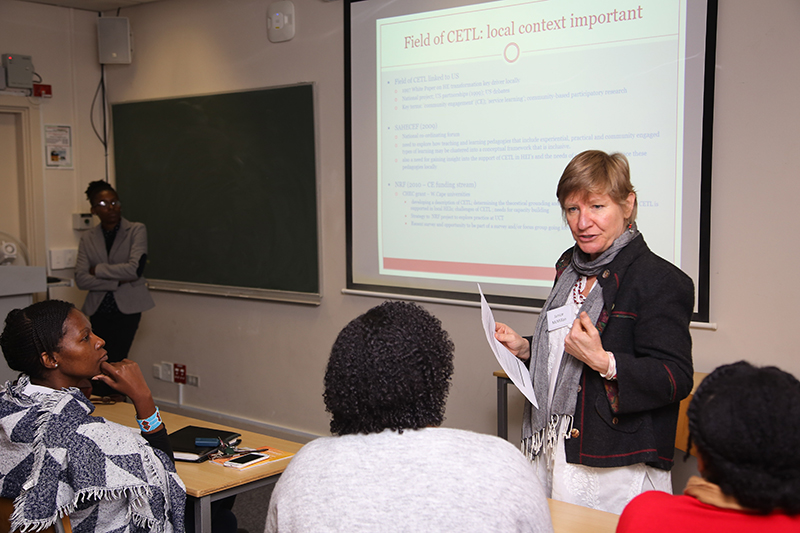 "This project opened up our eyes to a lot of things," said Furusa.
"It was encouraging to see that there are a lot of people who are very passionate about this work."
"It was encouraging to see that there are a lot of people who are very passionate about this work."
A first step towards creating a space for people to learn about CETL work, or showcase the work they are doing, is to set up a focus group or form a community of practice around CETL. The researchers began this process at the presentation where they collected names of their peers and students who were keen on connecting.
The next step is to conduct another survey.
"We are hoping to build on this work and get more insight as we go forward," said Furusa.
With regards to the pilot survey, the team has completed the analysis stage and will now focus on wrapping up the research, which includes deriving definitions for CETL from the data.
"We weren't actually coming up with the definitions ourselves but rather trying to see how people are speaking about this work, and what terms they are using," Furusa explained.
---
This work is licensed under a Creative Commons Attribution-NoDerivatives 4.0 International License.
Please view the republishing articles page for more information.
---