The Transport Sector Leadership Development Programme, a blended-learning MSc programme developed by the University of Cape Town's (UCT) Centre for Transport Studies (Department of Civil Engineering) and partners in the United Kingdom (UK) and Ghana, has won the Chartered Institution of Highways & Transportation (CIHT) International Award 2021.
The award recognises outstanding examples of the development of highways and transportation services or infrastructure outside the UK and Ireland that have made significant contributions to communities and society.
The UCT team is led by Professor Mark Zuidgeest, the project's education management specialist, who worked with UCT postdoctoral research fellow Dr Obiora Nnene and Professor Marianne Vanderschuren. They were interviewed by UCT News.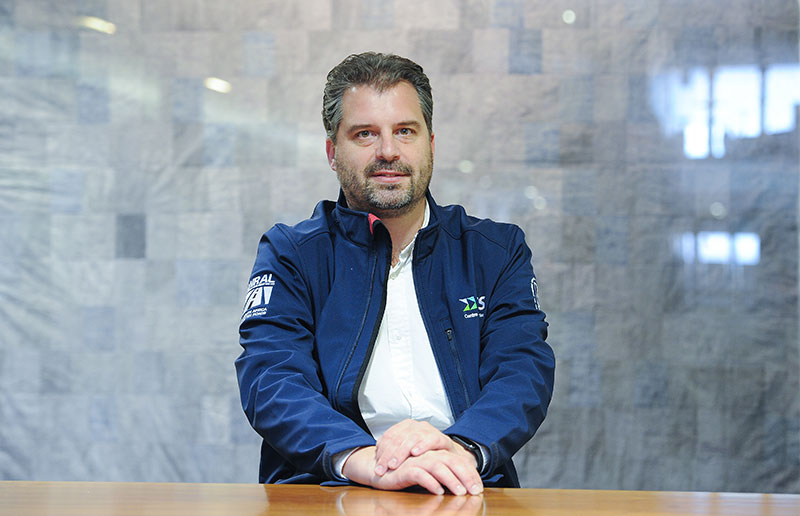 Helen Swingler (HS): The CIHT award is about developing African leadership in the transport sector. What is lacking and what is needed in terms of leadership, and how does the MSc programme address this?
Mark Zuidgeest (MZ), Obiora Nnene (ON), Marianne Vanderschuren (MV): Transport infrastructure is a vital driver of every nation's economy, facilitating the national and international movement of goods, services and people. However, as highlighted by the World Bank, Africa remains the least connected region in the world.
Decision makers, professional service providers and contractors across sub‑Saharan Africa face the growing challenge of reducing this connectivity deficit, on a local, national and international scale. These challenges require innovative, motivated and technically capable leaders who can effectively manage and deliver infrastructure projects within this environment.
Industry leaders understand the broader picture when it comes to coordinating the concepts, planning, design and construction of infrastructure projects. However, technical and managerial capacity is often lacking, particularly when it comes to the experience and ability to deliver large and complex projects.
HS: What are the project's origins?
MZ, ON, MV: It was originally conceived by the Association of Southern Africa National Road Agencies (ASANRA). ASANRA recognised the leadership issues within the industry, and promoted this project as a means of developing professionals within the sector. They highlighted three issues: poor transport network connectivity and state of infrastructure; insufficient human and institutional capacity; and lack of mentorship and training for young engineers.
Subsequently, UK Aid – through its research initiative, known as Research for Community Access Partnership (ReCAP) – sponsored a project team initially comprising UCT and Mott Macdonald UK, and later the University of Birmingham in the UK and the Kwame Nkrumah University of Science and Technology (KNUST) in Ghana, to develop the Transport Sector Leadership Development Programme to address the issues raised previously.
We then proposed an MSc in Transport Leadership (nicknamed 'Transport MBA') that will develop the desired professional or ideal leader for the future of the transport sector in sub-Saharan Africa. This is someone who:
is technically sound in various facets of transport engineering across all land‑based modes and users
understands the complexities of planning transport infrastructure and services within the built environment
appreciates the impacts of transport decision‑making, and is able to assess these
can manage complex projects throughout the project life cycle
is able to envision a future for the transport sector in Africa, and lead, inspire and mentor others towards this vision.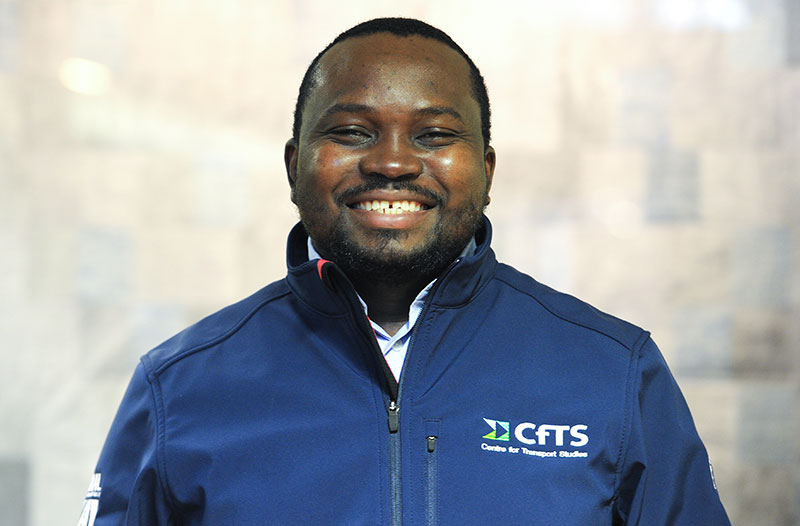 HS: The transport sector in Africa is characterised by a wide range of developmental challenges linked to both undeveloped rural and more developed urban contexts. Does this place special demands on African transport leaders?
MZ, ON, MV: Yes. This was one of the bigger challenges in developing a curriculum. The wide range of issues in the transport sector (from rural to urban, passenger to freight, pavement design to minibus operations, walking to high‑speed rail, employment creation to app development, ministerial‑level meetings to community engagement, and from South Africa to South Sudan), and the fact that our graduate profile is one between an engineer and a project manager, quickly led to an overcrowded curriculum. We trust we have designed a balanced curriculum that is not too specialist (we don't train engineers), but also not too generalist (our graduates still understand transport).
HS: How does this work underscore the three pillars of UCT's Vision 2030: excellence, sustainability and transformation?
MZ, ON, MV: UCT's Centre for Transport Studies is more than 20 years old and has established itself as one of key institutions in the world when it comes to transport studies in an African context. Our staff and students are well recognised worldwide. We have always embraced the breadth of the field, talking from policy and planning to design, and [have] included contemporary issues such as environment and climate change, poverty alleviation and job creation, justice, disability, etc. in our teachings. Unlike our UCT MSc programme, most programmes in Africa are still very much focused on highway engineering.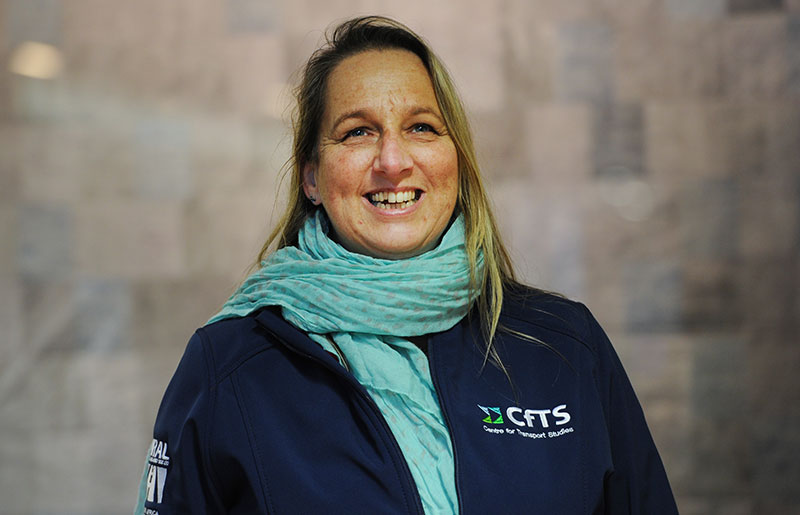 HS: The Centre for Sub‑Saharan Transport Leadership was established at KNUST in Kumasi, Ghana. What led to this decision?
MZ, ON, MV: The funder insisted on establishing a centre in sub‑Saharan Africa, but not [in] South Africa. We did an open call for proposals and received five serious applications. We visited two potential hosts, and selected KNUST in Ghana – for several reasons:
The excellent reputation of KNUST in Africa; both their College of Engineering as well as their School of Business (which are both involved in the programme).
The facilities in the College of Engineering and their School of Business.
The fact that KNUST is already hosting the World Bank Centre of Excellence (ACE) Regional Transport Research and Education Centre Kumasi (TRECK), which allows for lots of synergies.
Their willingness to go the extra mile to make this a success.
HS: This project took two and a half years to complete. What were the major challenges, and how has COVID‑19 affected developments?
MZ, ON, MV: In fact it took four years, as there were three phases, from scoping in 2017 to partner selection in 2019 and programme development in 2020. We faced two major challenges: first, UK funding issues meant there was no funding for the programme start‑up (many scholarship providers first want to see graduates before investing, so we were hoping to be able to sponsor a first cohort of students). Second, the launch of the first cohort was postponed until 2022 because of COVID‑19 travel bans. We want the first cohort to be a good representation of Africa, hence international travel is required. Even though the programme has been set up as a blended-learning programme, the pandemic has delayed the first intake of mid‑career professionals from across the continent. As soon as the first students are there, we hope to continue working with the great team of academics at KNUST to make the MSc in Transport Leadership the success it deserves to be.
HS: What does the award mean to the team and the department?
MZ, ON, MV: Confirmation and recognition. This was a really nice project to do, with a great team of people, spending a long time in Kumasi, Ghana. And then designing a curriculum that is unique in the world, bringing together engineers and leadership experts, thinking about accreditation of multi-disciplinary programmes and building partnerships in Africa. That is what we are here for.
MZ: It was also great to have Dr Obiora Nnene on the team. Dr Nnene is Nigerian, and perfectly understands the West African cultures and ways universities operate. He spent considerable time in Kumasi and was instrumental to the project's success. It shows how important a vibrant and diverse staff and student complement is.
---
This work is licensed under a Creative Commons Attribution-NoDerivatives 4.0 International License.
Please view the republishing articles page for more information.
---