No two people are alike, so why should their medication be? This is the question that drives the work being done by Professor Collet Dandara and his Pharmacogenomics and Drug Metabolism Research Group (PharmGx) at the University of Cape Town (UCT).
Dandara, who recently gained the title of full professor in the Division of Human Genetics in the Faculty of Health Sciences, delivered his inaugural lecture on Wednesday, 25 September 2019, and shared some fascinating insights into the way in which an individual's genetic makeup may influence their ability to metabolise certain drugs.
Using genomic technologies, his research explores inherited genetic differences that affect the way African patients, specifically, respond to treatment with therapeutic drugs, including medicinal herbs.
Titled "Pharmacogenomics and personalising medicines in African populations for quality health: Yet another story of playing catch-up", Dandara's lecture provided a brief overview of how African genomes can be decoded to unlock a deeper understanding of black African patients' responses to treatment – particularly deviations from observations in non-Africans.
"The work we're doing is in response to the third Sustainable Development Goal (SDG) as stipulated by the United Nations: to ensure healthy lives and promote well-being for all at all ages," he explained.
"What we are interested in is screening the specific genomes that affect drug responses."
"The goal of pharmacogenomics is really for us to be able to use our knowledge of our inherited genetics to develop effective medications and also tailor doses for a wide range of diseases."
An introduction to pharmacogenomics
Pharmacogenomics (PGx) is a relatively new field of medical science and research that can be described as an intersection between two distinct fields: genetics and pharmacology. It looks at the ways in which inherited genetics affects the reactions our bodies may have to certain medications.
"The goal of pharmacogenomics is really for us to be able to use our knowledge of our inherited genetics to develop effective medications and also tailor doses for a wide range of diseases," Dandara said.
It is quickly becoming instrumental in being able to predict which patients will benefit from a certain medication, which patients will not respond at all, and which patients will experience adverse drug effects. Pharmacogenomic biomarkers are becoming increasingly important in personalising medicine.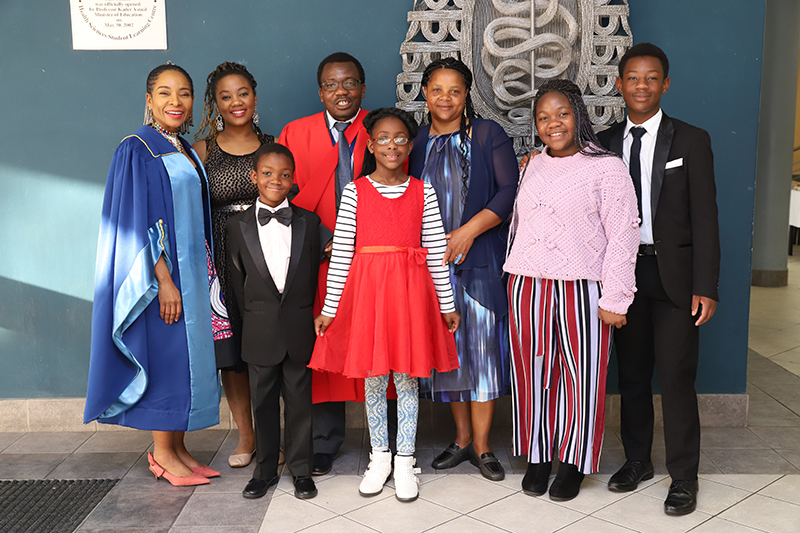 "What we are getting at is that you don't want to give a patient a drug and then have to deal with the side effects," said Dandara.
"What you want is to start with the right drug and dose."
The benefits of this approach are obvious – saving time, money and, in some cases, even lives.
Until recently, however, research focusing on African populations has been all but absent, which is especially alarming in light of the fact that Africans carry the most genetically diverse genomes.
During his lecture, Dandara shared a striking visual representation of the world through the eyes of a molecular geneticist.
Starting with an image of the African continent comprising a multitude of colourful dots, he explained that it is from here that the modern human started dispersing over the rest of the planet many millennia ago.
In the next image, the audience was able to see how once humans had spread out across Europe, Asia and beyond, genomic diversity declined dramatically. While the African continent remains awash with colourful dots, other continents have minimal variations.
Given that most current medications are developed among European and Asian populations, it is hardly surprising that they don't always work as they should among an African population.
"So, what we have set out to do is characterise the genomes present in African populations by collecting samples from across the continent and creating a DNA bank."
Focusing on Africa's disease burden
Dandara and his research lab have been focusing their work on medications that are prescribed throughout Africa for the treatment of diseases most commonly found on the continent.
"What we have set out to do is characterise the genomes present in African populations by collecting samples from across the continent and creating a DNA bank."
"Due to the huge disease burden throughout Africa, we have a strong focus on HIV/AIDS," he said.
"While antiretroviral (ARV) drugs have converted HIV/AIDS from a death sentence to a chronic disease, many of these drugs have not been developed among an African population, which can lead to problems in the way patients metabolise them once they reach our shores."
Some antiretroviral drugs – efavirenz in particular – leads to adverse reactions in patients carrying a certain genetic mutation (CYP2B6 c. 516G>T) commonly found in African populations.
"When you look at that variant, it has a frequency of not more than 20% in European populations, but up to 50% in African populations."
Other drugs currently being researched by Dandara's labs are statins – often prescribed by doctors to help lower cholesterol levels in the blood – and anticoagulants such as warfarin.
Although much of the work being done by the Pharmacogenomics and Drug Metabolism Research Group feels like playing catch-up with the rest of the world, there is one area in which it may just be taking the global lead, as indicated by the title of his lecture.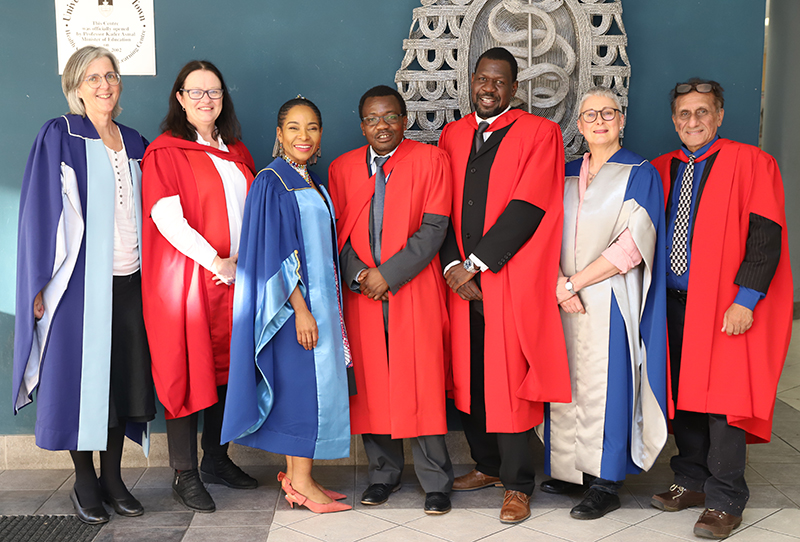 Since at least 80% of African patients tend to use conventional medicine prescribed by a doctor in conjunction with traditional medicine from their local sangoma, it is important to consider the ways in which the combination may affect the patient's metabolism of the conventional drug.
"We realised that this was missing in our PGx research for it to be ready for translation and to make an impact on precision medicine," said Dandara.
"Thus, to respond to this reality, we have started applying our genomics expertise to herbal medicine too."
PGx knowledge could make a contribution in unravelling the interaction between the two types of medicine, and making both safe to use.
Taking Africa into the future
Ultimately, what Dandara envisions is an Africa in which pre-emptive PGx testing becomes routine among all patients. Since genetic makeup remains unchanged throughout an individual's lifetime, the test will only have to be performed once and could dramatically reduce patients' chances of having adverse reactions to prescribed medications.
For this to become a reality, however, many more pharmacogenes in African populations need to be characterised, which means the capacity of researchers specialising in pharmacogenomics has to increase.
He concluded by calling on Vice-Chancellor Professor Mamokgethi Phakeng and other UCT senior leadership present to consider pharmacogenomics as one of the university's priority areas for research and translation.
"It is our hope that – if well supported and resourced – pharmacogenomics can aid futuristic integrated medicine as part of the bigger precision medicine concept," he said.
---
This work is licensed under a Creative Commons Attribution-NoDerivatives 4.0 International License.
Please view the republishing articles page for more information.
---