Small and medium-sized enterprises (SMEs) across the spectrum in South Africa have been severely impacted by the COVID-19 pandemic and lockdown restrictions. But a group of solutions-driven students at the University of Cape Town (UCT) have not taken this lying down.
Instead, they've used the crisis as an opportunity to come up with multiple ways to support SMEs during and after the pandemic. Students developed and pitched their ideas during a week-long coding competition organised by the UCT Developer Society in partnership with the Developer Student Club (DSC).
Requirements were simple: students had just 100 hours to build a working solution for small businesses and six minutes to pitch to a panel of judges, giving examples of why they felt their idea was feasible. Solutions were judged on presentation, technical excellence and the potential to scale it for an SME or non-profit organisation. The event proved to be a fitting close to a challenging first semester.
"It was an awesome competition with some brilliant solutions for the given theme."
Roughly 15 teams, comprising a total of 40 students, participated in the event, which was sponsored by Yoco, an African technology company that builds tools and services to help small businesses get paid and run effectively.
"It was an awesome competition with some brilliant solutions for the given theme," said DSC lead, Jonathan Hart.
Yoco selected three winning teams and awarded them with R5 000 (first prize), R3 000 (second prize) and R2 000 (third prize). To actuate their idea and bring it to SMEs a lot faster, Yoco's chief technology officer agreed to mentor the winning team.
Snap the menu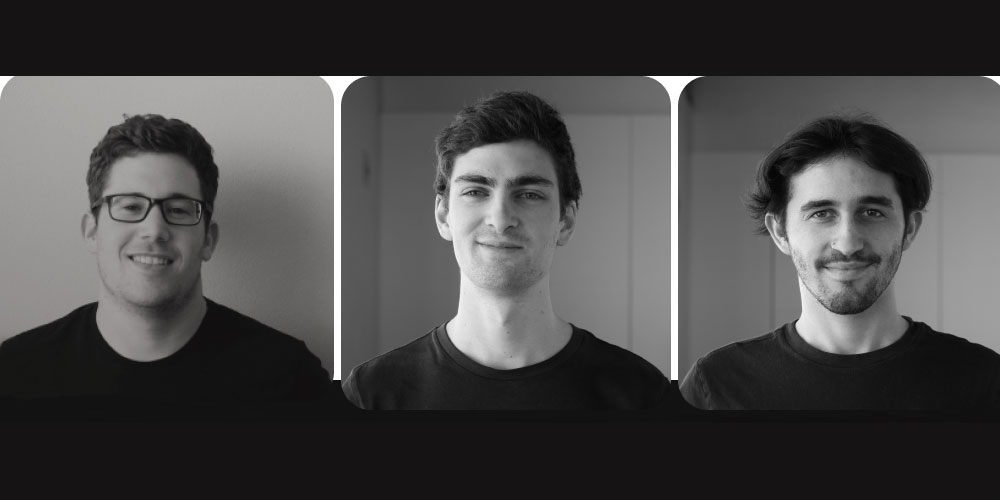 The winning team, SnapMenu, created a digital menu that allows customers to access a restaurant's menu with a simple tap of a smartphone camera. The system's built-in functionality also easily allows customers to pay the bill and tip the waiter or waitress.
The system provides minimal contact between the customer and the waiter or waitress, which is critical during the COVID-19 pandemic. Using data-driven techniques inspired by e-commerce, the digital menu means the establishment can also collect "insightful" information on customer behaviour, as well as their likes and dislikes.
The brains behind SnapMenu are Max Tyrrell, Shai Unterslak and Gabriel Stein. The team have already partnered with Max Bagels in Cape Town to trial this digital solution.
A tech 'syndikit'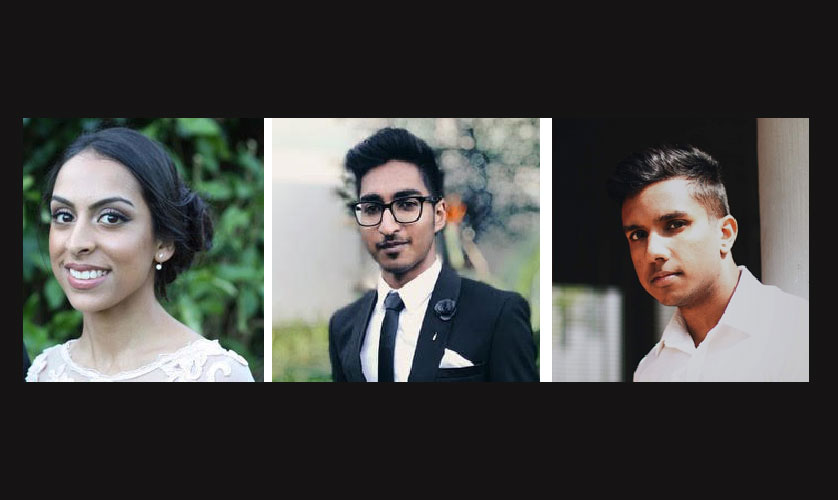 Team Syndikit was awarded second place.
Syndikit is a comprehensive integrated tooling platform built with SMEs and informal traders in mind.
Devised by Kialan Pillay, Insaaf Dhansay and Johns Paul, the platform is centred around crowdsourced analytics and enables merchants to track their sales performance and compare it to the sector they operate in.
"Syndikit also allows businesses to manage employees' personal information."
Syndikit also allows businesses to manage employees' personal information and contains a built-in feature that enhances an SME's search for funding opportunities.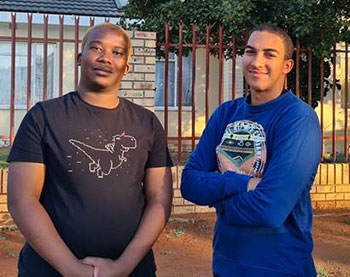 Quick thinking with Qwikly
Team Qwikly came in third place.
Developed by Stephen Boikanyo and Klensch Lucas, Qwikly is a mobile application that allows SMEs to accept a tap-to-pay option straight from customers' cards or phones, using the business's smartphone.
SMEs can use the Qwikly app to convert their phones into a point-of-sale system and access features like a virtual bank card and digital slips for customers. It also provides a smart and efficient method for customers to view deals before making a purchase.
---
This work is licensed under a Creative Commons Attribution-NoDerivatives 4.0 International License.
Please view the republishing articles page for more information.
---