Henry de Bruyn was an unusual man. At least, that is, to Professor Thomas Alan Stephenson, who headed the Zoology department at the University of Cape Town (UCT) from 1931 to 1940 when De Bruyn went from cleaner to laboratory assistant, and then to laboratory attendant.
Unusual because De Bruyn possessed the knowledge of a "well-trained naturalist". Unusual too because he was the only "non-European"* to have worked at UCT prior to 1919.
So unusual was De Bruyn that Stephenson, on two known occasions, wrote to the university's leadership urging them to increase his salary and grant him a pension.
At the time of the first appeal, De Bruyn had been in the service of the university for 28 years, having been trained by Stephenson and his predecessors, professors John Gilchrist and Lancelot Hogben.
"In this long period of service he has acquired knowledge and skill which make him absolutely invaluable to the department," Stephenson wrote in his March 1938 letter.
He added that he feared losing the laboratory attendant to a "certain government department" that had seen De Bruyn's value and was attempting to persuade him to leave the university with promises of increased wages and a pension.
"De Bruyn is anxious to remain in the [university's] service, but has a large family and is bound to consider other offers," continued Stephenson.
"If he accepts this one, the University will suffer a real loss, and during the period of training a successor the expenditure of the Zoology Department will inevitably increase by a considerable amount."
Act of solidarity
Whether De Bruyn did receive an increase in his wages, or if any increases evident on his salary slips were simply routine, cannot be confirmed. But what is certain is that during a period of worsening racial and class divides, at UCT a radical act of solidarity and the fight for a form of transformation and fair wages was being waged.
"In this long period of service he has acquired knowledge and skill which make him absolutely invaluable to the department."
De Bruyn was born in 1892 and began serving the university as a cleaner in the Department of Zoology in 1911 when he was just 19. At this point, he was the only "non-European" in service at the lily-white university, one year into the existence of the Union of South Africa.
Around this time, rapid developments were taking place at what was still the South African College (SAC), all of which De Bruyn would have witnessed: the birth of the schools of medicine, engineering and education; and the opening of Hiddingh Hall, a two-storey library and the first women's residence. Then, in 1918, the university as it is now known and located where it is today came into being under its first vice-chancellor, Professor John Carruthers Beattie.
During his main address at the official inauguration on 2 April 1918, Beattie spoke to the university's ethos and stressed the need for cooperation between English and Afrikaner to ensure that "the best civilisation in the world" advanced in South Africa with its "millions of uncivilised people".
Presumably, De Bruyn would have fallen into the latter category, at least in the first vice-chancellor's mind.
While it is not clear when exactly De Bruyn made the move from cleaner to laboratory assistant, it would have been under Gilchrist, the first chair of zoology. At some stage during his years in the department, De Bruyn had, according to one of Stephenson's letters, "acquired a very sound knowledge of the marine fauna of the Cape Peninsula, and of methods of collecting marine animals".
"Advanced socialism"
Gilchrist died in 1926 and a year later, Hogben was selected as professor of zoology. Working with Hogben, De Bruyn must have witnessed the professor's reputation as an outstanding biologist, his "advanced socialism" and enormous popularity among students.
In 1930, a year before Hogben left the university, De Bruyn was appointed as a laboratory attendant, a position he held until his retirement.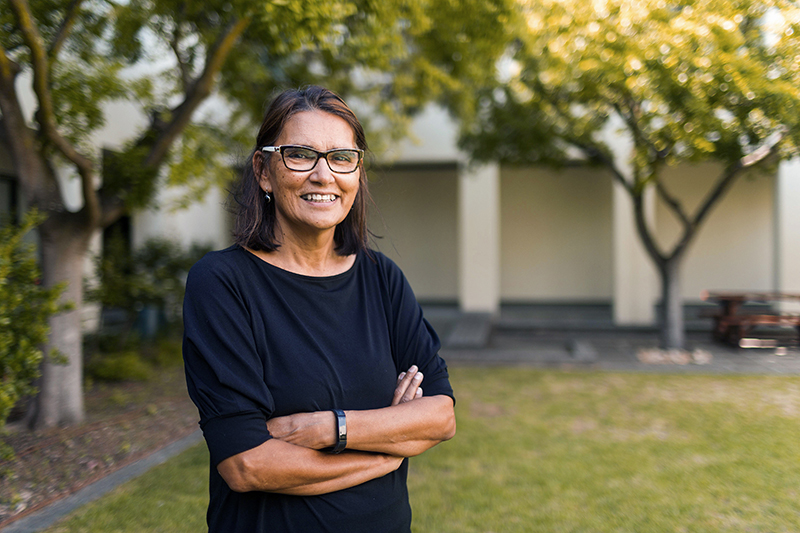 In that first letter written in 1938, Stephenson elaborated on De Bruyn's invaluable contribution to the department. He would ensure, wrote the professor, that there was always a prompt supply of animals obtained, in part, from his connections with local fishermen and many which he collected himself.
"His knowledge of the animals of the Cape Peninsula and of where and when to find them is that of a well-trained naturalist, and is of a grade which could only be obtained after years of experience."
"His knowledge of the animals of the Cape Peninsula and of where and when to find them is that of a well-trained naturalist, and is of a grade which could only be obtained after years of experience.
"If De Bruyn were lost to the University, it would take a very long time to train a successor, and the training would in any case be successful only with a really intelligent man."
The professor went on to inform the university leadership of De Bruyn's additional contributions, including preserving a sizeable number of dogfish and rabbits, and preparing skeletons for classwork. On a personal note, he referred to De Bruyn as "thoroughly satisfactory" and "always willing to work out of hours or overtime".
"In fact," wrote Stephenson, "much of his collecting has to be done at low water of spring tides and this often means doing it very early in the morning, or at night, in addition to working at the University all day."
He urged the leadership to increase De Bruyn's wages, who, at this point, was already 46 years old, a husband and a father to a large family. Stephenson warned that should they fail to do so, he might take up a government offer and the zoology department and university would "suffer a real loss".
But in 1940, two years after that first letter and eight years before the start of apartheid, Stephenson was still attempting to convince the leadership of the need to increase De Bruyn's wages.
He once again tried to communicate his vast experience and contribution to the department. Again, he listed some the laboratory attendant's many duties: procuring animals for dissection, sourcing non-marine animals such as rabbits, and preparing vertebrate skeletons for classwork.
Highly recommended
And yet again, he warned that should De Bruyn leave the department it would be "extremely difficult to obtain a satisfactory successor because his knowledge and his connections with the sources of supply are unique".
"He is, as I mentioned before, a very exceptional man and I recommend him most highly."
But De Bruyn would outlast the professor at the university. Stephenson left to take up a position in Wales and was succeeded by Professor John Day, after whom the zoology building is now named.
"He is, as I mentioned before, a very exceptional man and I recommend him most highly."
In 1955, 15 years after Stephenson's last known letter and after 44 years of loyal service, De Bruyn wrote to the university Council, notifying them of his intention to retire.
"I first came to the university in 1911 when the late Professor Gilchrist held the Chair of Zoology. I worked for him not only in the Laboratory but also in the Fishery Research Ships. I later served under Professor Hogben and Professor Stephenson and I am told they thought highly of my work," he wrote.
He explained that despite his keenness to continue serving UCT, he was unable to give his best owing to being partially handicapped by rheumatism from which he had been suffering for some time.
In considering his request to retire, Council referred to a decision it had made three years prior: Due to his long service, De Bruyn would receive a pension of £5 per month and a gratuity of £5 per year of service (£210 lump sum) when he retired.
While the exact amount De Bruyn eventually received as a pension cannot be confirmed, there is no doubt that he took a wealth of institutional knowledge with him when he retired to his home in Chamberlain Street in Woodstock.
Wealth of institutional knowledge
He worked under four chairs of Zoology and the first three UCT vice-chancellors: Beattie (1918–1938), AW Falconer (1938–1947) and TB Davie (1948–1955). He lived through some of the key moments in South Africa's history including the second Anglo-Boer War, the formation of the Union of South Africa, the founding of what is now the African National Congress, the introduction of the 1913 Land Act, the adoption of the policy of apartheid, and the enforcement of the Group Areas Act.
Now, 108 years after he became the first "non-European" to work at the university, his legacy lives on at UCT, just a few kilometres away from where he spent his days preparing and presiding over lecture and animal rooms.
There, in her office, breaking ground in her own right, sits his granddaughter, the Dean of the Faculty of Commerce, Associate Professor Linda Ronnie.
* "Non-European" is the term used in UCT's Council records during the period concerned.
This article was made possible with the help of UCT's Administrative Archives: Legal Services and Secretariat in the Office of the Registrar. Thanks go to Lionel Smidt and Stephen Herandien for their guidance and assistance in accessing the archival sources, specifically the Human Resource Department's personal files for De Bruyn for the period 1911 to 1955.
---
This work is licensed under a Creative Commons Attribution-NoDerivatives 4.0 International License.
Please view the republishing articles page for more information.
---