From Friday, 27 March 2020, university campuses in South Africa have been largely deserted, but in the wake of lockdown Level 3, some students and staff are being allowed back, with certain provisos.
From Friday 27 March 2020 university campuses in South Africa have been largely deserted, even more so than during vacations. No students have been buzzing from class to class, breezing in and out of residences, sitting in the sun, eating and laughing at the cafeterias or packing out the libraries to study. All has been silent. Except for pockets of international students and some others on certain campuses, students have gone home - and stayed there. Staff, too, have largely been working from home.
It was a major evacuation, a departure from business as usual, yet campuses were not the only empty spaces. This was lockdown to try prevent the spread of COVID-19, the coronavirus pandemic. Government had set it at level five, which allowed for minimal activities apart from essential services.
Now it is June and the country is on lockdown Level 3. For universities, that signals the start of some students and staff being allowed back, with certain provisos. Already final-year health science students are back in full swing, attending lectures, doing clinical training in hospitals, fully covered in protective gear. They were the first cohort allowed back on campus and residences, as permitted under lockdown level four. And on some universities, such as the University of the Free State and the University of the Witwatersrand (Wits), they reported for duty on May 11.
Universities South Africa (USAf) interviewed eight universities on the return of staff under lockdown. It turned out that returning staff numbers would depend largely on the number of students allowed back on campuses, within the context of the regulatory limitations imposed for social distancing. In most instances, universities were still crunching these numbers.
Seven of the probed institutions offer the Bachelor of Medicine and Bachelor of Surgery (MBChB) degree, and the numbers of final-year medics are relatively small:
The University of Limpopo - 41;
University of the Free State 19;
Walter Sisulu University in the Eastern Cape - 201; this includes those who studied in Cuba on the Mandela Castro programme and are now completing their internships;
University of Cape Town (UCT) - 219;
Sefako Makgatho Health Sciences University (SMU) in Ga-Rankuwa, Pretoria - 315;
University of KwaZulu-Natal (UKZN) - 215 plus 152 from the Cuban programme; and
The University of the Witwatersrand (Wits) - 314 plus 142 from the Cuban programme.
Yet their return to campus and residences is significant because it is effectively a tester for the eventual re-opening of the universities to full capacity. All the universities probed reported the return to be under control. They had adopted various measures to ensure students' and staff safety.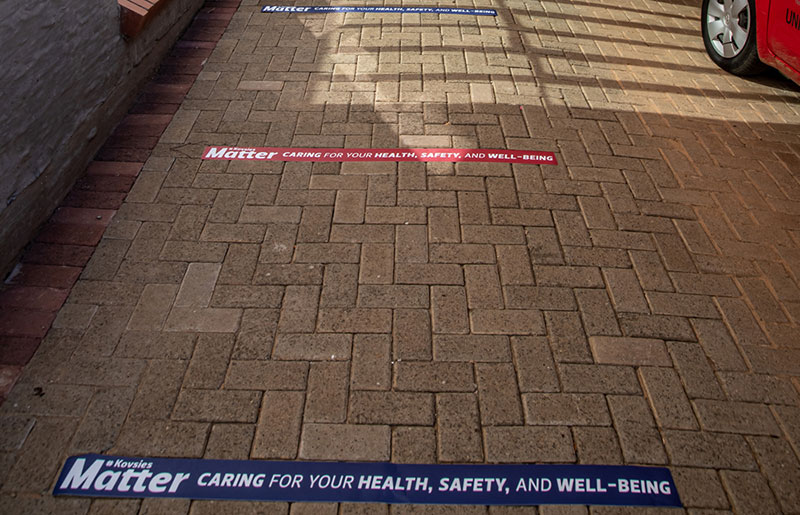 Wits' Senior Executive Team issued a statement on May 8, three days before their medics returned to campus, outlining safety measures. Besides physical distancing and washing of hands with soap and water for 20 seconds being compulsory, it said all residences, offices and teaching venues had been decontaminated, including surfaces, equipment and ventilation systems - as confirmed by their Occupational Health and Safety Director and his team.
Other measures included sanitisers being installed at all entry points as well as the entrances of all buildings. They had installed screens to separate the drivers from the students and decontaminated buses, which would not be more than two thirds full when transporting students to hospitals.
Prof Eunice Seekoe, Deputy Vice Chancellor: Teaching, Learning and Community Engagement at SMU said in digital correspondence on May 31 that the university's Centre for University Teaching and Learning would be hosting on-site orientation from 1-3 June.
To ensure social distancing, only 25 students would be allowed per orientation session, which was for the final-year medics as well as ''other students who are already on campus''. Dr Eric Pule, Director for Marketing and Communication and Spokesperson at the university, said these additional students were those ''who could not leave during lockdown due to different challenges and requested to be allowed to stay on campus. Most of our international students could not leave. They are therefore part of this group''. (SMU was not the only university to have students on campus during lockdown five, with UCT having had 190, some international; and the University of Johannesburg, 940 of whom about 200 were international students.)
Return to campus for UCT medical students is voluntary
UCT stressed to students they had a choice. Chief Operating Officer, Dr Reno Morar, who is leading the university's phased return to campus, said: "UCT made it clear to students that their return at this time is voluntary and there would be no penalties for not returning during the height of the COVID-19 pandemic. Special consideration has been given to students who are at higher risk of severe disease should they become infected, based on their own health conditions, and to students whose family members may be at higher risk should the student bring COVID-19 back into the home environment."
One option they offered those students was to defer their studies. Another was to use additional Personal Protection Equipment (PPE). Furthermore, all returning students "had to enter a 14-day self-quarantine period on arrival to their rooms in residence or their private accommodation" said Morar.
During this time they were given multidisciplinary online learning around COVID-19 and PPE with a Navigating COVID-19 course. It included ''aspects of epidemiology, outbreak response, clinical manifestations and management of COVID-19, prevention and risk mitigation measures, as well as personal resilience and coping strategies. Clinical work was only permitted after the quarantine period was concluded and competence with PPE attained," he said.
Walter Sisulu University went even further and tested all their 201 returning medical students. Mr Siyabulela Mnyaiza, Executive Director of Human Resources, said: "It was our requirement to have them back". Three tested positive for COVID-19 and are in isolation, as are their contacts; but none has shown any symptoms.
UKZN also tested its returning final-year medics. None tested positive. This was part of a week-long orientation programme which included a session on mental wellness and precautionary flu jabs.
In terms of government regulations under Level 3 of national lockdown, 33% of students and staff are allowed to return to campuses as of June. In his announcement on 23 May, Dr Blade Nzimande, Minister of Higher Education, Science and Innovation, said those invited to return would include:
Final-year students scheduled to graduate this year:
Final-year students who require access to laboratories, technical equipment, data, connectivity and access to residence and private accommodation;
Students in all years of study that require clinical training in their programmes (provided the clinical training platforms have sufficient space to still adhere to safety protocols); and
Postgraduate students who require laboratory and other technical equipment for their studies.
All eight universities probed said they had plans for screening and other protocols and appeared confident that all was on track. The University of Johannesburg added that the Deputy Minister of Higher Education, Buti Manamela, had visited them on June 5 and said he was "impressed" with their integration plan for the partial resumption of campus-based academic activities.
On June 8 Minister Nzimande gazetted additional criteria for the phased-in return of students from Level 3. He stated that institutions "may identify other groups of students in line with their particular context", as long as these criteria were approved by the Higher Education department and still allowed for a maximum of 33% of the student population.
This allowed for vulnerable students whose home environments are not conducive to study to be considered to come back to residences during lockdown Level 3, albeit not for contact teaching. Their vulnerability could be due to lack of connectivity, lack of electricity or the absence of quiet and private space for study, to cite some examples. Many participating universities mentioned this.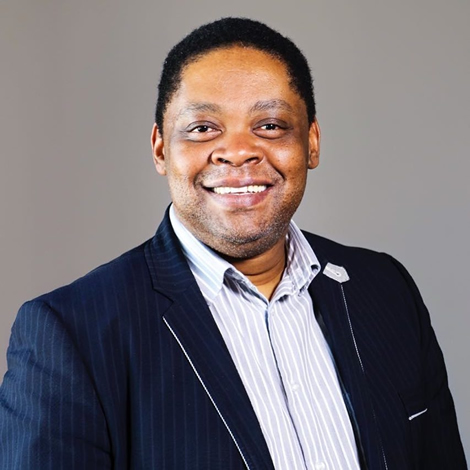 Wits added another consideration in its communication sent to students on June 3 about the phased return to residences (both on-campus and accredited off-campus ones). Mr Jerome September, Dean of Student Affairs at Wits, divided this vulnerable group into two: those who would be invited to return to residences ''based on ongoing engagements with the University (schools, faculties, support divisions, SRC)', and who would be informed by 5 June; and those that needed to apply on a specific form by June 20. The criteria for both included students who experienced ''challenges in respect of social justice issues: gender-based harm, disability, threats to the safety and wellbeing of any LGBTIAQ+ students, mental health concerns, etc."
September also said that the few students invited to return to residences (a maximum of 500 given the current lockdown regulations) must be cognisant of the fact that they will not return to a residence life experience as they would have known it under normal circumstances. Students who are invited to return and accept this invitation must note that they will need to adhere to strict rules around social distancing, daily self-screening, cleanliness and hygiene routine. "Students invited to return must further note that visits/visitors will not be allowed, that gatherings are not permitted, that movements across campuses will be restricted and communal spaces like TV rooms and gyms will remain closed."
The dates on which universities planned to bring back their students varied.
Wits had the earliest confirmed date, from June 8. Its Senior Executive Team announced on May 29 that the cohorts would include pre final-year health sciences students with a high clinical load, those doing certain Business School and School of Governance courses at the Wits Management Campus in Parktown, Engineering Masters and PhD students who require access to laboratories, Science PhD and Masters students as well as Honours students who need access to laboratories as well as "a very careful selection of 3rd year students'' which Shirona Patel, Head of Communications, said would be made ''on a case by case basis and will include students who are involved in time sensitive experiments and laboratory work".
Professor Mamokgethi Phakeng, Vice-Chancellor of UCT, said in a campus communication on 29 May: "A maximum of one-third of students set by the DHET is not a prescription. It is a guide to be considered in combination with governmental directives and institutional health and safety obligations.... with the work still needed and precautions we want to put in place, we estimate that the earliest we could begin to see some staff or students returning to campus will be 1 July 2020."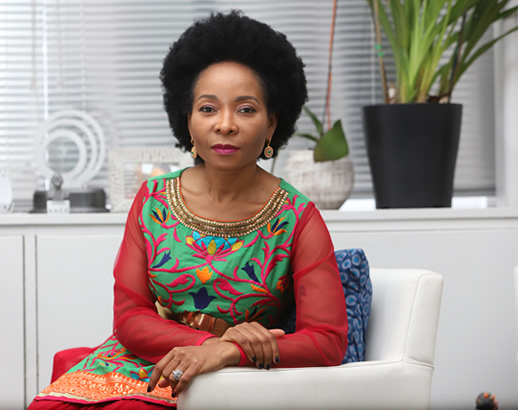 Other universities were planning for dates somewhere in between those, with one having a written plan but no finalisation regarding which categories of students it would affect. All stressed, in line with the government's suggestions that staff who could work from home were to continue doing so.
Many university jobs, however, cannot be done from home, such as the laboratory assistants and cleaning staff. And those needed to be back on 7 campus, within the prescripts of no more than 33% of them. Mr Joseph Moloto, Chief Human Resources Officer at the University of Limpopo, said all staff were critical but they had classified them into very critical, moderately critical and the low critical, in terms of whether they needed to be on campus itself.
"Facilities management are critical - they have to prepare the campus. And if for instance the lights would go off on campus, electricians need to be there to fix it," he said. He said if they had more than 33% from a specific category, they would rotate the work with each group working only certain days.
Unions are fully engaged and participating in the preparations
The eight selected universities anticipated cooperation from unions primarily because they had been involved in the planning from the beginning. At best, some unions had expressed the need to be cautious.
Mr Lebogang Seale, Senior Manager for Strategic Communications at the University of Johannesburg, said: "Unions/Labour and student representatives are part of the University's Covid-19 Coordinating Committee Task Team, and as such, UJ doesn't anticipate any different opinion or opposing views to our reintegration plan and timelines."
Prof Francis Petersen, Vice-Chancellor of the University of the Free State, said: "The university management regularly engages with unions regarding the plan to re-integrate staff and students. Union representatives are also presented in institutional meetings where these matters are discussed. "
Dr Siphelele Zulu, Executive Director for Human Resources at the University of KwaZulu-Natal, said: "The university management is in constant consultation with organised labour on the Phased Reopening Plan. No resistance has been experienced so far."
Mr Mnyaiza from Walter Sisulu University said he wouldn't call it opposition but rather apprehension in that staff wanted as little broad contact as possible, which fitted in with their social distancing rules anyway. "We do consult with unions as management, and share with them our plans and they raise their own concerns about these plans where they think they see gaps. Rather than opposition, I would call it raising caution. 'The numbers have been increasing of people both affected and passing on, and so everybody is getting worried a bit. All that unions want is to make sure all safety precautions are in place and that is what the university is doing," said Mnyaiza.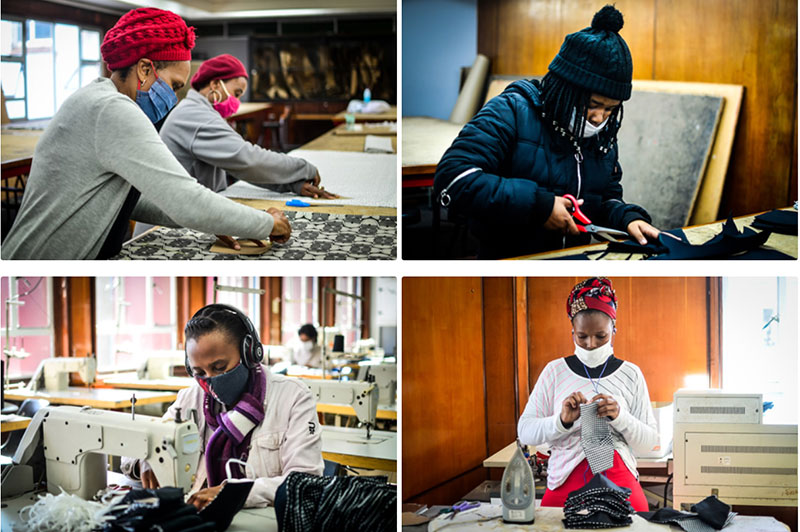 From the Sefako Makgatho Health Sciences University, Dr Pule said unions had suggested to management that the university be thoroughly cleaned. "Management are in agreement," said Pule. Unions had also requested management to make sure all staff and students have PPE and that they all receive branded SMU masks.
Ms Shirona Patel, Head of Communications at Wits, said although she could not speak for organised labour, "representatives have actively participated in various COVID-19 university committees including the Human Resources sub-committee which developed the University's Workplace Plan and the COVID-19 Emergency Response Committee".
Mr Moloto of the University of Limpopo said they had set up a COVID-19 committee and a task team called the repatriation task team. "A lot of thinking went into the word 'repatriation'," he said. The unions and the SRC are on that task team which does all the necessary spade work and preparations and then submits reports to the executive management team.
He said when they did a study to find out how many students needed devices for online teaching and learning, they first approached the student leadership to discuss the way they asked the questions. "That is the extent to which the student leadership and the unions are involved. We take the unions along with us when we do our prep," he said.
From UCT, Dr Morar said the university is consulting with trade union leaders and ''continues to engage the union leadership on its Return to UCT Policy Framework and associated implementation plans''.
Ultimately, these prescriptions, protocols and plans are all designed to ensure the safety of students and staff as they return in phases.
As a Wits communiquè on May 29 from its Senior Executive Team expressed it: "This is a true test of our Ubuntu - our personal actions, behaviours and choices' impacts on those around us. It is up to each and every one of us to act responsibly for the sake of our collective humanity."
---
For licensing information please visit the source website.
---