Amid the many memories of his 16 years at UCT, Dr Reno Morar, reflected in particular on two unforeseeable defining moments that shaped his tenure as the University of Cape Town's (UCT) first-ever chief operating officer (COO): the unprecedented 2020 global public health disaster that hit a year following his appointment, and the devastating fire that gutted a large part of the world-renowned Jagger Library in 2021.
"I chaired a diverse COVID-19 coordinating committee and had to address, among other things, teaching and learning and seeking solutions where classes had to be delivered virtually, for example."
Speaking about the April 2021 inferno, at his farewell function, Reno (as he prefers to be called) relayed the impossible choices that had to be made in the moment.
Both events required extraordinary leadership responsiveness and teamwork for which his specialist public health training and on-the-job learning in complex prior-held leadership positions stood him in good stead.
Announcing the position of COO in 2018, then vice-chancellor, Professor Mamokgethi Phakeng, said the role was intended "to improve the efficiency of the university's operations by having the COO oversee all the relevant responsibilities that had previously been distributed between four deputy vice-chancellors: Finance, Information and Communication Technology Services, Properties & Services, and Human Resources".
Reno will now become the director of the School of Medicine at the Nelson Mandela University in Gqeberha, in his home province of the Eastern Cape.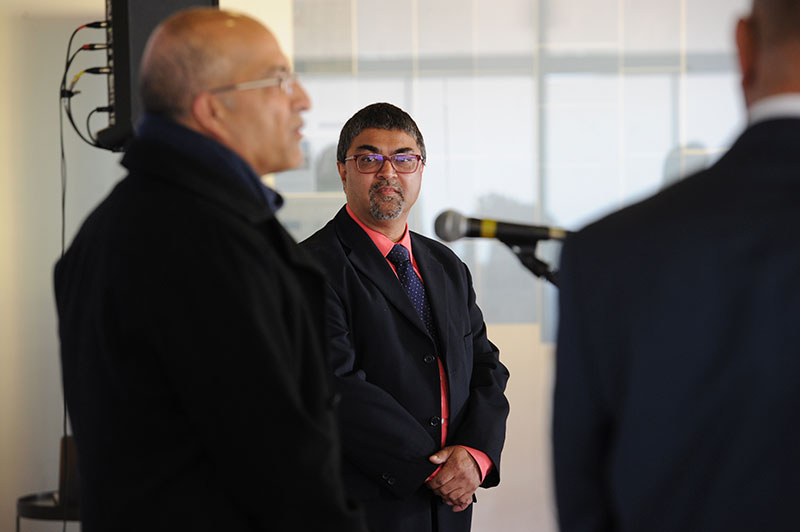 His association with UCT dates back long before his COO position, when he enrolled in the first cohort of students for the Post Graduate Diploma in Health Management, Economics and Financial Planning in 1994, now called the Oliver Tambo Fellowship Programme in Health Leadership.
He later qualified from UCT as a specialist in public health medicine and returned to the Faculty of Health Sciences in 2008 as an advisor to the deanery, where he later became the deputy dean for Health Services.
His overall career spans 35 years in the health sector of the Western Cape and Eastern Cape, in both private and public sectors and non-governmental organisations, with many national portfolios held on advisory boards and councils. His career trajectory shaped his experience in policy development and implementation, operational management, monitoring and evaluation, people and human resource management, administration, underpinned by ongoing advocacy for social justice.
But what is it that he holds most dear, apart from the strategic and technical skills and practices?
"I am confident that I am leaving behind the building blocks for others to be able to take that forward."
"What has really taxed me over the years has been my personal values as a leader and how I live those values. UCT, in my humble opinion, and other [similar] institutions, will go nowhere in the next decade if they don't re-examine the importance of personal leadership traits and how one lives those," said Reno.
These traits were tested when the fire broke out at UCT. "[It was] a sad event, but you must celebrate that even in the tough times, you must acknowledge what it reveals about the UCT community. To me [mop-up operations] illustrated the power of the people that UCT has and, more significantly, the power of the people that UCT was able to pull together, including volunteers, community members and the international community."
Mindset
Speaking at the farewell, vice-chancellor interim, Emeritus Professor Daya Reddy, noted Reno's astuteness during negotiations with the Students' Representative Council (SRC) earlier this year.
"My first two days in office were spent in mediation with the SRC and Reno was part of the executives' negotiating team. I found it reassuring having his wisdom there and for us as a team to eventually reach an agreement we were all happy and comfortable with," Emeritus Professor Reddy recalled.
Colleagues attending his farewell function also humorously referred to his practice of summing up situations into "three things", and described him as calm, insightful and respectful – his hallmark manner of engagement regardless of the circumstance, or depth of the challenge.
Beyond these professional relationships, several colleagues also spoke of enduring friendships spanning several decades and his ability to nurture relationships. As one colleague recalled, "I'm going to miss the many chats … and being educated about birds and hearing your strong views about which eatery in Cape Town has the best gatsbys."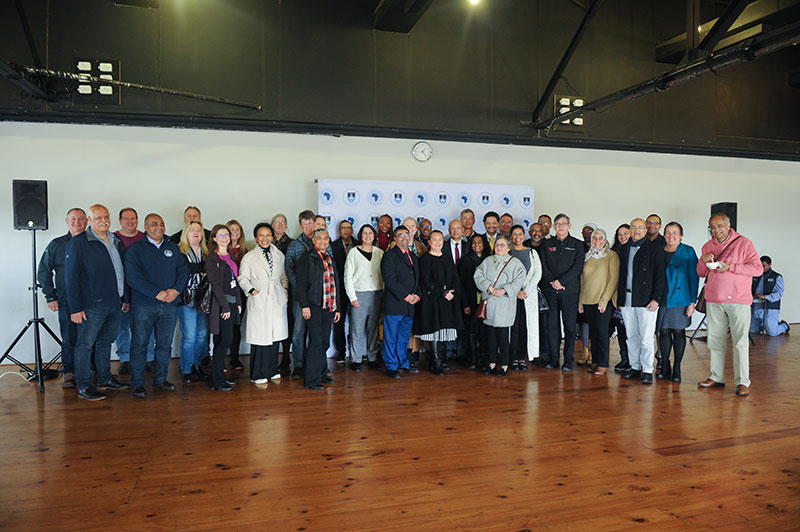 In addition to these personal and leadership values, Reno also had some specific things to say of the COO portfolio.
"Where a lot of work needs to be done to get the cog to work better is to get administrative systems working much more efficiently. I look at people, process, and technology … efficiency lies in the technology allowing processes to happen faster. And the change is about how people engage with the processes and technology. In areas where I feel I have not fully achieved my goals, I am confident that I am leaving behind the building blocks for others to be able to take that forward."
As he heads for Gqeberha in August, he remarked: "I see experiences as coming in with a particular mindset and leaving with a particular mindset. It doesn't matter whether the experiences are pain or pleasure. I'm going in with no assumptions in the new role. I told the dean as much.
"I am walking into the school, and I asked the personal assistant working with me to fit me in as many contact sessions with as many different stakeholders in the first 100 days."
---
This work is licensed under a Creative Commons Attribution-NoDerivatives 4.0 International License.
Please view the republishing articles page for more information.
---