Zayd Minty's last big call to those close to him was a heartfelt entreaty: "Don't let this work die on my computer". Diagnosed with motor neurone disease last year, Zayd wanted his life's work, his PhD on urban cultural governance, to bear fruit. Thanks to a collective, cross-country effort, it will. Zayd submitted his doctoral thesis on deadline, just 10 days before he died. His PhD will be awarded posthumously on 21 July.
The mid-year University of Cape Town (UCT) graduation will host 104 inspirational PhD graduands in the Sarah Baartman Hall. But Zayd's name will be read first, honouring his courage and determination. He is one of 19 PhD candidates from the Faculty of Humanities, where Zayd was based in the Department of Environmental and Geographical Science.
It will be a bitter-sweet event for his wife, Tali Tofas, his family and many friends, and particularly his co-supervisors, Professor Sophie Oldfield and Dr Laura Nkula-Wenz. Working as a team with Tali, they guided and helped him capture the final chapters of his dissertation on urban cultural governance.
Sophie is a professor in Environmental and Geographical Science at UCT and the Department of City and Regional Planning at Cornell University. Laura is a lecturer at UCT's African Centre for Cities, where she convenes the MA in Critical Urbanisms, a postgraduate partnership between UCT and the University of Basel.
Prodigious contributions
At Tali's request, Laura will receive the PhD on Zayd's behalf. His thesis, "Urban Cultural Governance and the South African City: The Case of Johannesburg's Newtown Cultural Precinct", is an in-depth longitudinal qualitative study that chronicles Newtown's development as an important cultural centre over several decades.
"His contributions to the field [of urban cultural management] were prodigious," said Sophie. "His PhD thesis is the life story of his work, before the disease struck him at age of 56."
"It was his community. He grew up there and his activism was there."
Zayd was deeply immersed in Newtown, its history and its cultural ecosystem. It was what sparked his interest in the relationships between culture and urban development. He also had a special connection to Newtown and to the vibrant Newtown Cultural Precinct, the country's longest-running cultural hub. His uncle ran an army surplus store in the area and Zayd worked there as a schoolboy.
"It was his community," said Sophie. "He grew up there and his activism was there. It was an important site for him … a place that he participated in, watched grow and really cared about."
Speaking at a recent memorial for Zayd, held at UCT's Institute for Creative Arts, Laura said that Newtown became his empirical lens.
"It gave him a context-sensitive understanding of the different ways in which culture has been valued, worked and co-opted in local urban policy discourses and governance practices over time."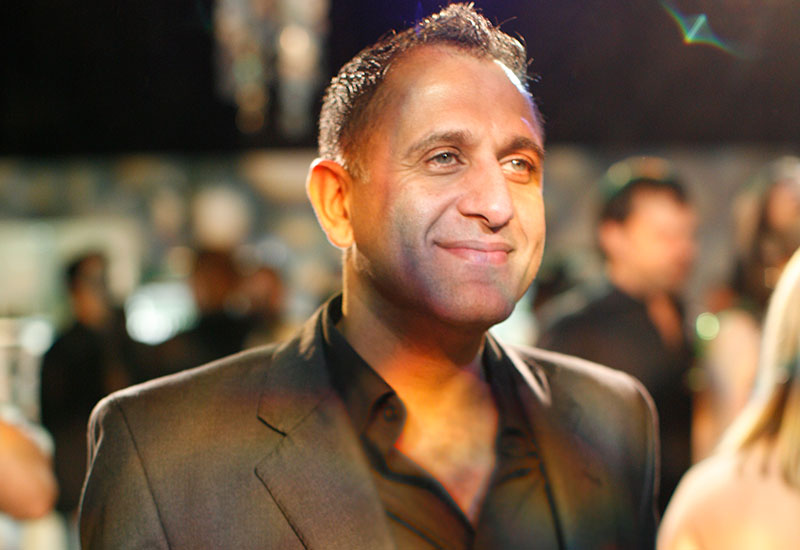 Local and international recognition
Community arts and culture were the leitmotifs of his working career. Zayd worked for the Robben Island Museum and the District Six Museum, as well as with the Community Arts Trust as its coordinator, from 1993 to 1996.
He was also the director of Creative Cape Town, a programme of the Cape Town Partnership, and later director of the City of Cape Town's Arts and Culture Department. Under his stewardship, the City of Cape Town was the country's first municipality to adopt an Arts, Culture and Creative Industries policy, something that Zayd fought for.
"From the first time I met him in the boardroom of the Cape Town Partnership in 2009 to interview him for my own research, Zayd was always looking for new, reliable evidence that could help him develop meaningful interventions to support the local cultural ecosystem," said Laura.
However, at the time there was little material that really spoke to the experience of emerging cities in the Global South.
His dedication to practice and critical thinking was also widely recognised by South African and international associations.
"But despite being steeped in practice, he always tried to maintain one foot in the scholarly conversation."
Early start
Zayd started his PhD in 2007, with Sophie as his supervisor.
"After completing his fieldwork, Zayd took an extended leave of absence to throw himself headfirst into the work of building the City of Cape Town's Arts and Culture Department – an initiative to strategically sustain Cape Town's cultural ecosystem and governance," said Laura.
When he returned to his research in 2017, Laura came on board as his co-supervisor, and the main driver of his work. Time and experience gave him a unique opportunity to revisit his data and reinterpret his analysis.
His illness came unexpectedly.
He was diagnosed with motor neurone disease in July 2022; but his doctors couldn't tell him how quickly his condition would deteriorate. The urgency of getting his PhD done became acute.
"Zayd threw himself headfirst into his PhD and was very diligent in getting chapters to us."
"Zayd threw himself headfirst into his PhD and was very diligent in getting chapters to us," said Sophie. Unfortunately, his condition deteriorated rapidly. By October last year he was in a wheelchair. He moved into the wheelchair-accessible outside cottage of his Johannesburg home, the place he'd first prepared to establish his own artist's residency – another testimony to his investment in artistic and cultural development."
His supervisors realised that special intervention was needed. In January, they travelled to Johannesburg to see him.
"He wasn't doing very well," said Sophie. "He couldn't sit up or use his hands much anymore. It was then that we decided to throw everything at it."
Laura returned in late January for three days, to interview Zayd and work on the PhD introduction and conclusion.
War room
They set up a war room with Tali and later, an assistant-cum-scribe. They held hours of conversations; interviews to help Zayd articulate his introduction and conclusion, the only sections that still needed to be written.
Once the remaining sections had been completed, Sophie and Laura went through the thesis to ensure it was aligned and set out "in the way Zayd wanted to argue things".
Laura recounted: "Zayd was his own harshest critic, and at times incredibly impatient … an impatience only displayed by someone who knows the value of knowledge, someone who deeply appreciates reliable research, and someone who has experienced what it means to have to make decisions without it."
He wrote his acknowledgements himself, dictated to Tali and captured by his assistant. And with Tali's help, Zayd submitted his magnum opus (masterpiece) on PeopleSoft on deadline, 13 February.
He died 10 days later.
"And thanks to us working together, now I am at peace."
A text he sent to Sophie was poignant.
He wrote, "Amazingly, in my life I have actually realised that I've done everything I wanted to do. The one outstanding thing was my thesis, and I really wanted to be able to submit it. And thanks to us working together, now I am at peace."
Though he died without knowing he had passed, he trusted his supervisors, who were both confident about his "really excellent thesis" and their promise to give it air as a book.
"Based on the way he has written it, and especially his empirical chapters, which are full of narrative and descriptions of Newtown over four decades, we aim to turn the thesis into a book," said Sophie.
The invisible work of supervision
Not every supervisor is called on to manage highly emotive and pressurised situations such as this one. It calls for empathy and commitment, summed up in Sophie and Laura's approach: "We're going to do this together."
They also have high praise for the UCT Doctoral Degrees Board staff involved: Jodee Arendse of the Doctoral Degrees Board and Brigit Aldersley in the Faculty of Humanities, who were deeply caring and responsive to the situation.
Speaking at Zayd's memorial, Laura said, "My colleague Sophie and I are humbled by the fact that Zayd continued to put his trust in us as supervisors, that he grappled with our feedback and that he pushed through every time his inner critic was threatening to get the better of him.
"What sits with me now is big pride for Zayd. He truly humbled himself for the good of the greater cause."
"We are sad that he did not get to enjoy the fruits of his long and thorough labour but are consoled by the fact that he managed to finish his pièce de resistance [most impressive thing] just before his untimely passing."
Tali reflected: "Zayd had a deep appreciation for beauty, especially when being generously shared among friends and allies. I witnessed his commitment in application to his thesis, which seemed to have become, in recent years, a kind of a turning point that corresponded with his life. We could not have imagined what was going to happen to Zayd.
"There is so much to unpack; but what sits with me now is big pride for Zayd. He truly humbled himself for the good of the greater cause. Of course, he mourned his seemingly premature fate, but not for long. He ploughed on, with no complaints about the terrible pangs. He worked through the crippling affliction of his nervous system.
"I'm eternally proud and grateful for his existence. I miss him terribly, as so many do. He was profoundly loved and wielded the power of love in his way. What an incredible inspiration to keep us going – he is in the fabric of me and we."
---
This work is licensed under a Creative Commons Attribution-NoDerivatives 4.0 International License.
Please view the republishing articles page for more information.
---