"Excellence is one of the three pillars of my vision for UCT, together with sustainability and transformation. While we remained the continent's top-rated university in five world rankings, this achievement has been built on our community and the many reflections of excellence in their innovative work, research and committed service. This section presents a diverse (though necessarily incomplete) view of the breadth and depth of excellence in this community: our graduates, our academic cohort and our professional, administrative support and service (PASS) staff. From lifetime awards in science to team awards in communication; from young researchers and future leaders to seasoned academics who bring their lifetime's insights and scholarship to bear on the challenges of our fast-changing world; we count these as some of the most notable of 2019's many highlights."
Professor Mamokgethi Phakeng
Vice-Chancellor
---
A-rated
The head of clinical pharmacology at UCT and a chief specialist physician at Groote Schuur Hospital, Professor Gary Maartens, was awarded a prestigious National Research Foundation (NRF) A-rating in 2019. Maartens is an international authority on the therapeutic aspects of HIV-associated TB, drug-resistant TB and antiretroviral therapy in resource-limited settings.
"When I initially chose medicine, it was very much because I wanted to be at the bedside of patients, rather than in the lab."
– Professor Gary Maartens
Six other UCT researchers were re-evaluated and retained their A ratings: Professor Igor Barashenkov, Emeritus Professor Douglas Butterworth, Professor Harold Kincaid, Professor Don Ross, Distinguished Professor Philippe-Joseph Salazar and Professor Dan Stein.
Award-winning artist and senior lecturer Dr Nomusa Makhubu attained an NRF P-rating for young researchers. Her research in the visual arts – particularly photography and film – explores gender, citizenship, colonialism and what it means to be African.
---
Science Oscars
Three UCT researchers were recognised at the 2019 NSTF-South32 Awards for their outstanding contributions to science, engineering, technology and innovation.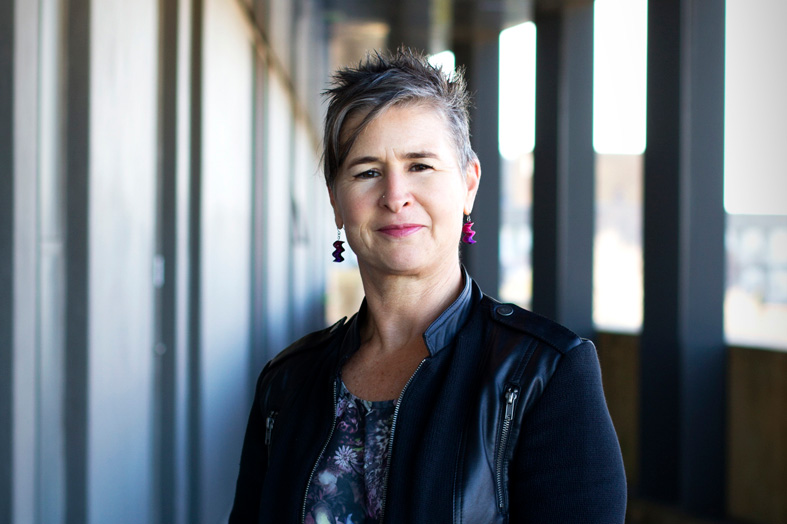 Professor Alison Lewis, Engineering & the Built Environment: Engineering Research Capacity Development Award for training, nurturing and mentoring students in the Crystallisation and Precipitation Research Unit.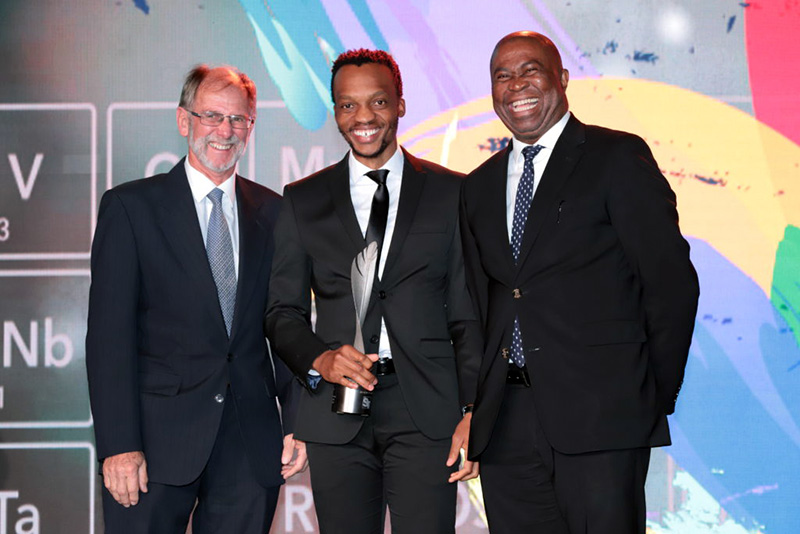 Dr Hlumani Ndlovu, Division of Chemical and Systems Biology: TW Kambule-NSTF Award: Emerging Researchers for his research into the immunological mechanisms behind inflammation of the liver and mediating protective immunity.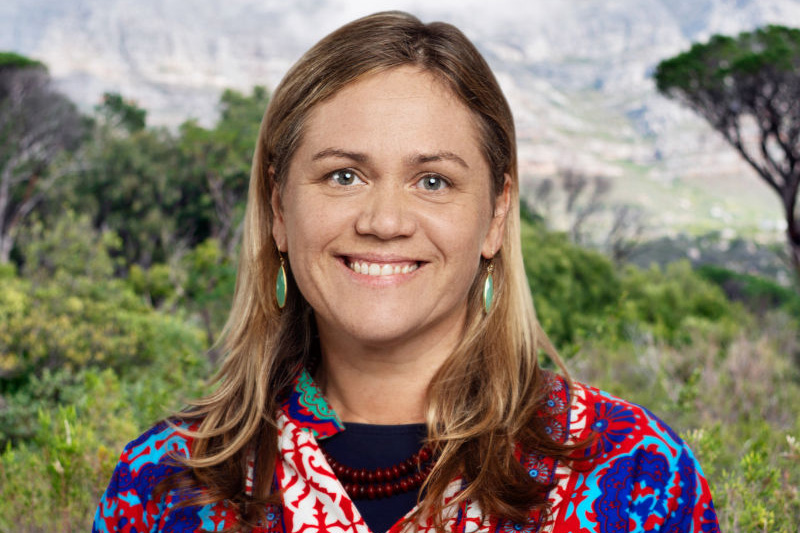 Professor Martine Visser. School of Economics: NSTF Water Research Commission Award for her work on a behavioural project with the City of Cape Town, encouraging the public to save water during the water crisis.
---
Two new UCT Fellows
Professor Genevieve Langdon (mechanical engineering) and Peter Zilla (cardiothoracic surgery) were inducted into UCT's College of Fellows. Zilla, head of the Chris Barnard Division of Cardiothoracic Surgery, also received the Grand Decoration of Honour for Services to the Republic of Austria in 2019, the country's highest national accolade.
Read the article and watch the video.
---
Accelerator awards
Drs Ursula Rohlwink and Suraj Parihar were among seven new African Career Accelerator awards made by the Crick African Network. The UK–Africa collaboration gives fellows two years of intensive training and mentorship – one at the Crick and the second at their African partner institute.
Rohlwink holds a UCT Neuroscience Institute fellowship and is a member of the Division of Neurosurgery, while Parihar is at the Institute of Infectious Disease and Molecular Medicine (IDM).
---
FLAIR Fellowships
Seven young scholars were among the inaugural 2019 cohort of Future Leaders – African Independent Research (FLAIR) fellows. FLAIR fellowships are awarded to talented African early-career researchers with the potential to become leaders in their fields.
The initiative is a partnership between the African Academy of Sciences and the Royal Society, supported by the Global Challenges Research Fund.
They are Dr Dyllon Randall (civil engineering); Dr Dorit Hockman, Dr Joseph Raimondo and Dr Justin Nono Komguep (health sciences); and Dr Chris Trisos, Dr Sarah Fawcett and Dr Wade Petersen (science).
---
GigaNet honour for Gillwald
Adjunct Professor Alison Gillwald, from the Nelson Mandela School of Public Governance, was named as the first African executive member, and deputy president, of the Global Internet Governance Academic Network.
---
Young Researcher Awards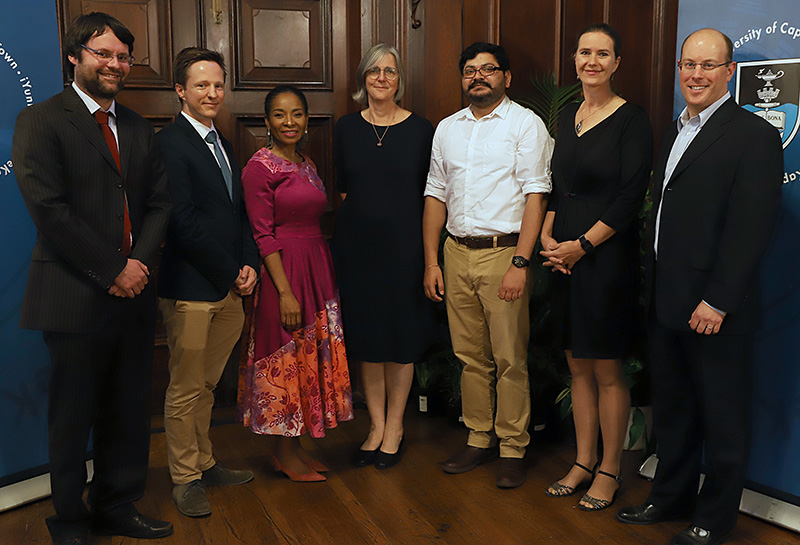 The annual Young Researcher Awards honour the significant contributions that UCT's young researchers have made to scholarship in their fields. The recipients for 2019 were:
Dr Charlotte Schutz (IDM)
Dr Dyllon Randall (civil engineering)
Associate Professor Adam Mendelsohn (Jewish studies)
Dr Vinayak Singh (drug discovery and development)
Dr Alastair Sloan (geological sciences)
Dr Sharief Hendricks (exercise science and sports medicine).
---
Science academies honours
Professors Keertan Dheda, Genevieve Langdon and Ernesta Meintjes were elected to the Academy of Science of South Africa, while Dr Sudesh Sivarasu became a member of the South African Young Academy of Science.
---
100 scholarships
One hundred top young researchers at UCT received Vice-Chancellor's Research Scholarships in May, placing them at the forefront of research into society's most pressing challenges. These scholarships will fully support these master's and doctoral students.
Read the article and watch the video.
---
New 2030 Future Leaders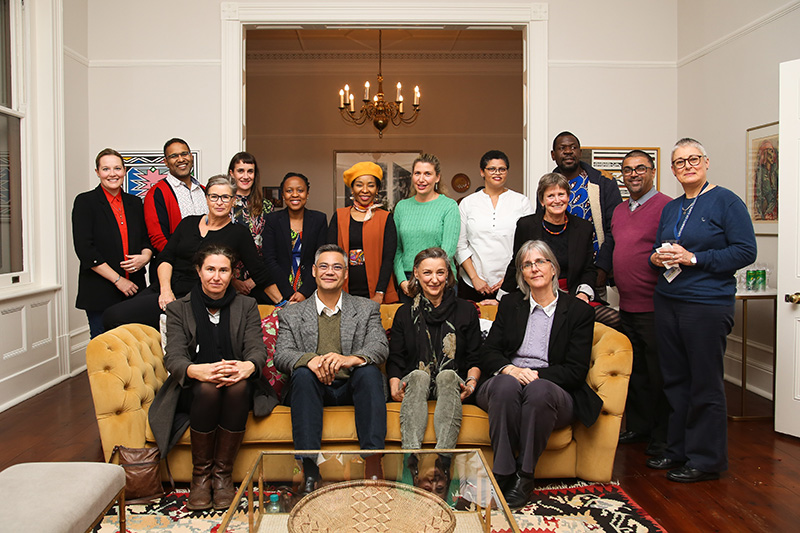 Dr Nomusa Makhubu (fine art), Dr Asanda Benya (sociology) and Dr Geoff Howarth (geological sciences) were welcomed to the 2030 Future Leaders group in 2019. Launched in 2018, the programme demonstrates the VC's commitment to nurturing up-and-coming scholars across faculties, with a view to securing sustainable future leadership at UCT.
---
Harry Oppenheimer Fellowship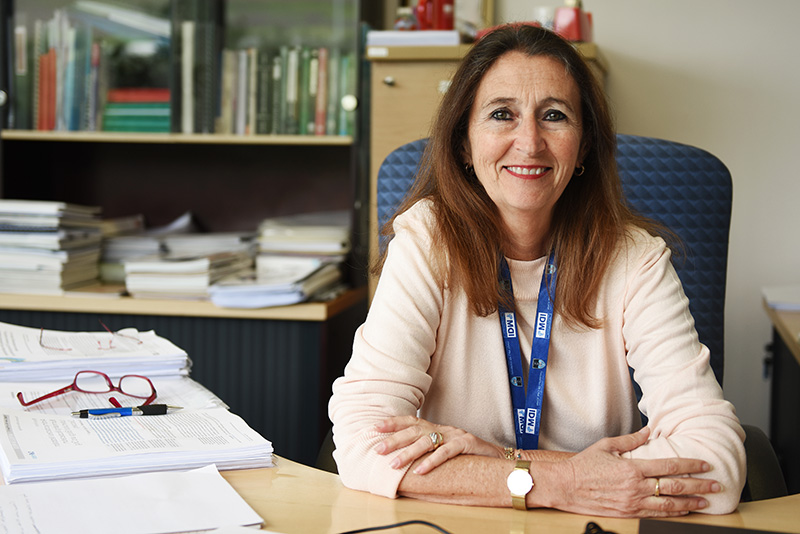 The director of the Institute of Infectious Disease and Molecular Medicine (IDM) and NRF A-rated researcher, Professor Val Mizrahi, received the Harry Oppenheimer Fellowship, recognising her internationally significant contribution to microbiology and TB research. Mizrahi was the ninth UCT scholar to be honoured in this way.
---
Lifetime honour for Mabuza
Aaron Mabuza's "extraordinary contribution" to eliminating malaria in South Africa earned him a 2019 Lifetime Achievement Award from the South African Medical Research Council's Office of Malaria Research. Mabuza is the Collaborating Centre for Optimising Antimalarial Therapy's project coordinator for malaria field studies and elimination activities.
---
Honorary doctorates
UCT conferred honorary doctorates on the following individuals in 2019:
Dr Georges Belfort: Doctor of Science in Engineering
Professor Marlene Belfort: Doctor of Science
Professor Jonathan David Jansen: Doctor of Education
Denis Goldberg: Doctor of Science in Engineering
Professor David Roger Jones Owen: Doctor of Science in Engineering.
---
Georg Foster Award
Abdulkader Tayob, professor of Islamic studies in the Department of Religious Studies, netted a prestigious Georg Forster Research Award from the Alexander von Humboldt Foundation.
Tayob holds the South African Research Chairs Initiative (SARChI) Chair in Islam, African Publics and Religious Values at UCT. He was nominated by Leibniz-Zentrum Moderner Orient (ZMO) and will be cooperating with ZMO colleagues closely over the next few years.
---
International ENT award
The head of the Division of Otorhinolaryngology, Professor Johan Fagan, became the first African recipient of the Nikhil J Bhatt, MD International Public Service Award. This is conferred by the American Academy of Otolaryngology – Head and Neck Surgery Foundation and acknowledges his contribution to the ear, nose and throat field in developing nations. His self-published multi-authored online surgical textbook, Open Access Atlas of Otolaryngology, Head and Neck Operative Surgery, scored double platinum status, clocking more than two million chapter downloads.
---
Stein's lifetime award
The head of the Department of Psychiatry and Mental Health, Professor Dan Stein, received a Lifetime Achievement Award at the 14th World Congress of Biological Psychiatry. Cross-disciplinarity, curiosity and collaboration had played large roles in his career, he said, particularly his stint studying psychiatry at Columbia University in New York.
---
Plaatjies' lifetime award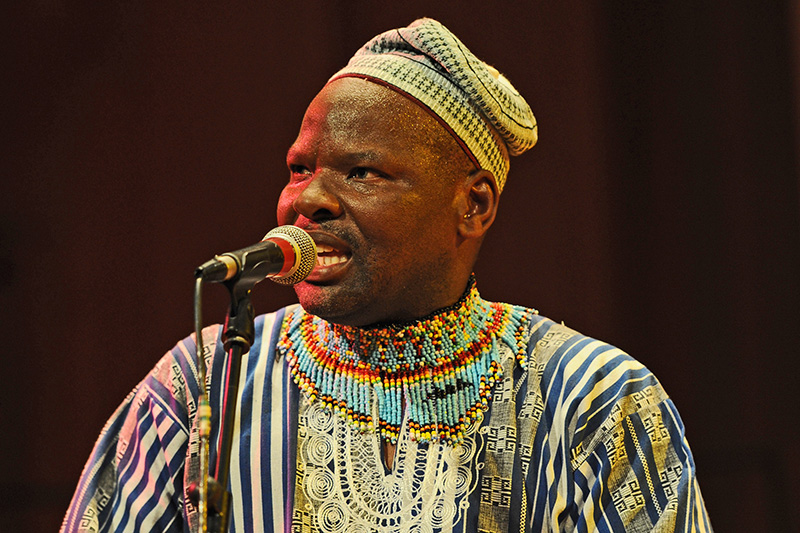 Neo-traditional African musician Dizu Plaatjies, head of African Music: Practical Studies at the South African College of Music, received a Lifetime Achievement Award from the Western Cape Department of Cultural Affairs and Sport. Plaatjies is founder and former leader of Langa marimba group Amampondo, which put traditional South African music on the international map in the 1980s.
---
Trio of VC Awards
Vice-Chancellor's Awards for Service Excellence, Transformation and Global Citizenship were made at the UCT Annual Awards in 2019.
The VC's Award for Transformation went to Associate Professor Suki Goodman and the team from the marketing section of the School of Management Studies. Their efforts over six years have attracted a new cohort of emerging black academics and enabled "deep and embedded transformation work".
Chemical safety officer in the departments of Chemistry and Chemical Engineering, Monique Muller, won the VC's Award for Service Excellence. Muller manages a repository of 5 500 chemicals, as well as 14 permanent chemical waste streams just in the chemistry department.
The VC's Global Citizenship Award was won by Barry Panulo and Dr Susan de Witt of the Bertha Centre for Social Innovation and Entrepreneurship. Their innovation is a pioneering approach to funding early childhood development.
Read the article. | Watch the video.
---
SAGEA award
UCT's Careers Service cemented its reputation as a leader in its field, winning three categories at the South African Graduate Employers Association (SAGEA) Awards in 2019.
The Careers Service, in the Centre for Higher Education Development (CHED), has now won the Best Career Service title for 10 consecutive years. They also took laurels in the Best Career Fair and Best Employer Relations Individual categories. The latter went to Hishamodien Hoosain.
---
Communication wins
The Communication and Marketing Department's (CMD) newsroom scooped eight 2019 International Association of Business Communicators (IABC) Silver Quill awards. This included two excellence awards, which went to writer Carla Bernardo's article "UCT's hijab-wearing rugby player talks inclusivity" and to the newsroom publication Year in Review 2018.
CMD also took home 19 Marketing, Advancement and Communication in Education (MACE) Awards in 2019, awarded to higher education practitioners to recognise excellence in marketing, advancement and communication in the sector.
---
Research management honours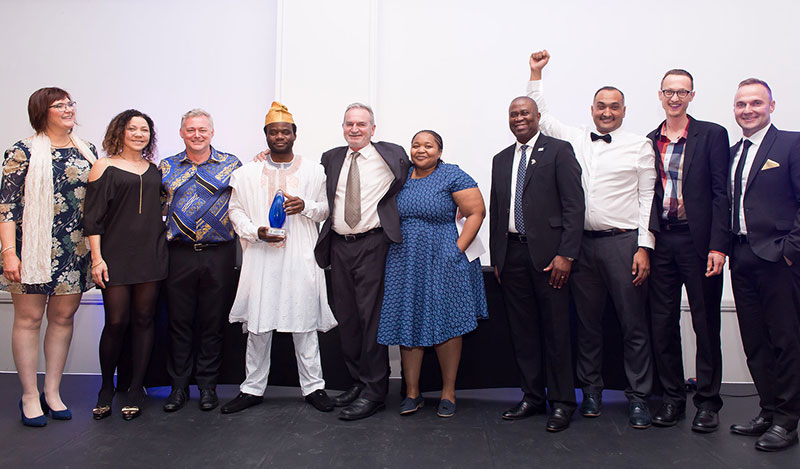 UCT's Research Contracts and Innovation (RC&I) won the Southern African Research and Innovation Management Association Organisational Excellence Award for Innovation Management.
Innovation remains vitally important to realising the full potential of UCT's research enterprise.
RC&I fulfils the role of a 'technology transfer office' in addition to supporting UCT's research activities by centrally negotiating and managing research contracts with a wide variety of funders.
---
L'Oréal-UNESCO honours
Four UCT researchers were among the seven recognised by the L'Oréal-UNESCO for Women in Science South African National Programme for their excellent contributions to science.
They included PhD candidates Shantelle Claassen (Department of Pathology), Emma Platts (Department of Mathematics and Applied Mathematics) and Chelsea Tucker (Department of Chemical Engineering); and Dr Melissa Nel, a postdoctoral researcher in the Department of Medicine.
"Today, there are simply not enough women scientists in Africa
to drive change at the scale at which it is needed."
– Gilles Antoine, L'Oréal South Africa
Two researchers from UCT were among 20 women scientists recognised by the L'Oréal-UNESCO for Women in Science programme for their excellent contributions to science in sub-Saharan Africa.
Regina Esinam Abotsi, a PhD candidate in the Department of Molecular and Cell Biology, and Mweete Nglazi, a PhD candidate in the Division of Health Economics, were each awarded grants of EUR10 000 to further their research.
---
Creative Works Award
Architect Clint Abrahams and musicians Associate Professor Andrew Lilley and Associate Professor Dizu Plaatjies shared the UCT Creative Works Award for 2019.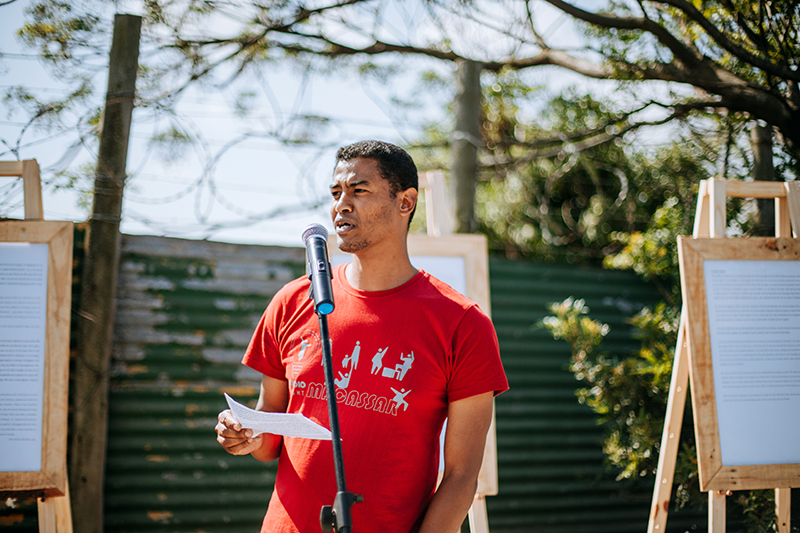 Abrahams, of the School of Architecture, Planning and Geomatics, was recognised for his design-build exhibition, Macassar: "Who we are" by Studio Light.
Lilley, based at the South African College of Music (SACM), was honoured for Brother Gone, an album of original compositional works recorded for jazz septet, a collaboration with Sweden's Arts Foundation.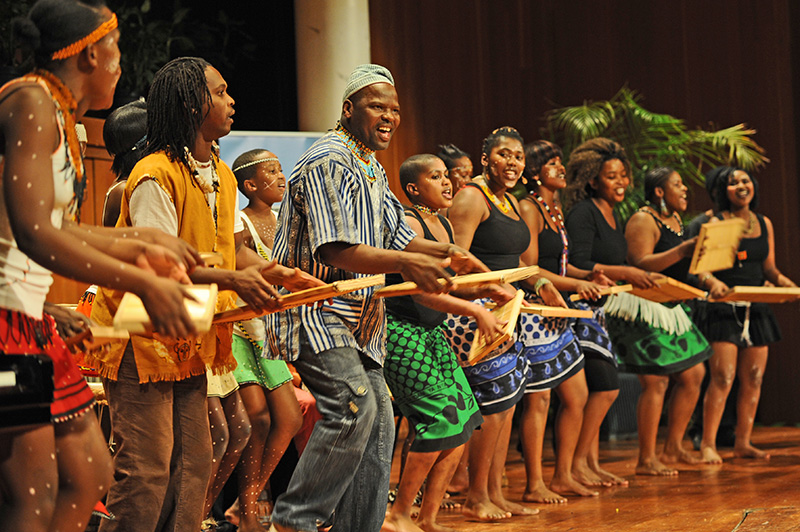 Plaatjies, head of African Music at the SACM, was honoured for his multiple award-winning 11-track album Ubuntu – The Common String.
He is internationally renowned as a performer, teacher and "intrepid researcher" of his African heritage.
---
Gold for Denny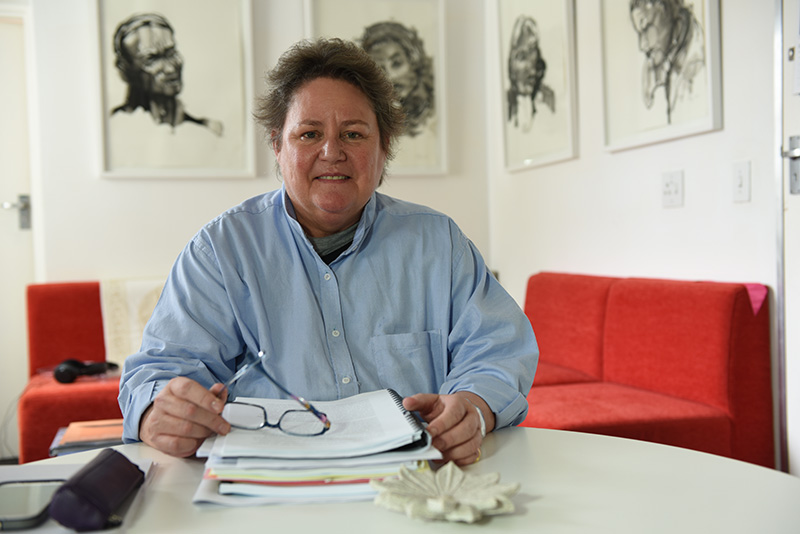 Professor Lynette Denny, senior specialist in gynaecological oncology in the Department of Obstetrics & Gynaecology, won the South African Medical Research Council Gold Medal for her 25-year body of research on cervical cancer.
"It is a great honour and acknowledgement of 25 years of work."
The medal recognises Denny as an outstanding South African scientist whose excellent research has raised the profile of science in the country. Her major achievements have been in the areas of gynaecological oncology, particularly cervical cancer and screening, specifically in a primary care context.
---
UCT Book Award
Professor Alphose Zingoni and Anna Tietze jointly won the 2019 UCT Book Award for their works on engineering and art respectively.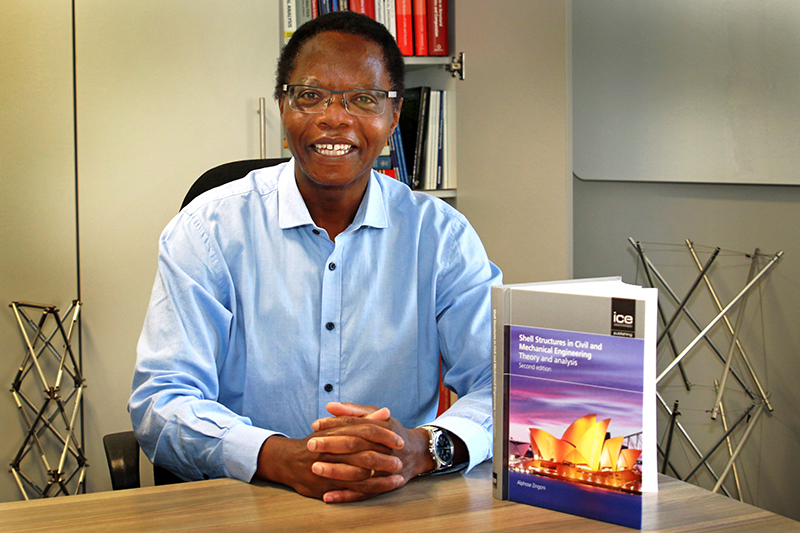 Zingoni, professor of structural engineering and mechanics in the Department of Civil Engineering, won his award for Shell Structures in Civil and Mechanical Engineering: Theory and Analysis, a labour of five years.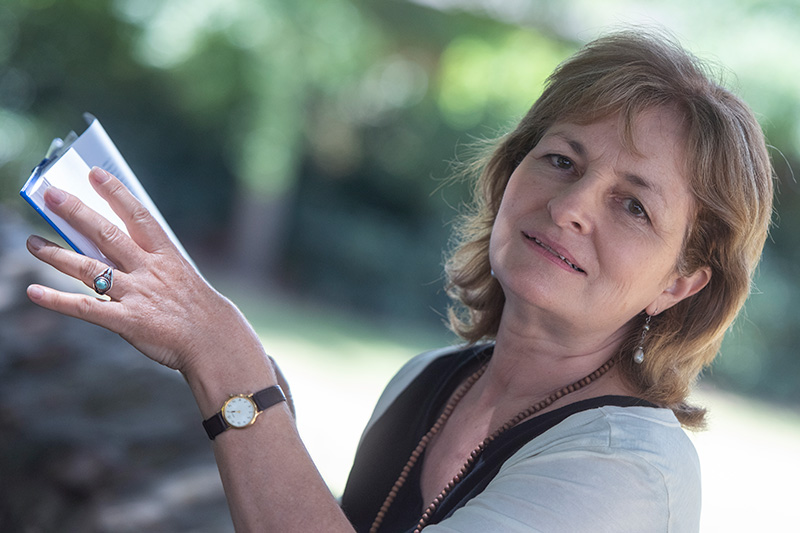 A senior lecturer at the Michaelis School of Fine Art, Tietze's winning title, A History of the Iziko South African National Gallery: Reflections on Art and National Identity, presents the first full history of the gallery.
---
Women scientists lauded
Professor Tania Douglas and postgraduate researchers Julia Healy and Sibabalo Noludwe were among the winners at the 2019 South African Women in Science Awards (SAWiSA).
A biomedical engineer, Douglas was named Distinguished Woman Researcher in the Research and Innovation category. Douglas's research interests include medical imaging and image analysis, the development and assessment of contextually appropriate health technologies, and health innovation management.
SAWiSA also serves as a platform to inspire the next generation of women researchers, awarding scholarships and fellowships to deserving postgraduates. Two UCT postgraduate researchers received Tata Scholarships: Julia Healy and Sibabalo Noludwe.
---
UNESCO Chair
Associate Professor Cheryl Hodgkinson-Williams was named UNESCO Chair in Open Education and Social Justice. She works in the Centre for Innovation in Learning and Teaching (CILT) in the Centre for Higher Education Development (CHED).
She teaches online learning design and advanced research design courses to UCT postgraduates. The chair recognises her contribution to groundbreaking research and initiatives focused on open education in the global south.
---
Alan Pifer Award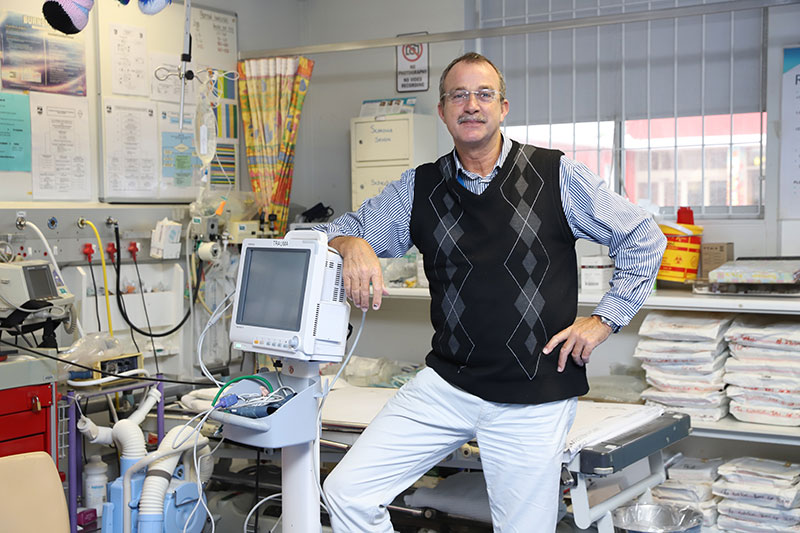 Professor Sebastian van As, head of the Red Cross War Memorial Children's Hospital Trauma Unit, won the 2018 Alan Pifer Research Award for outstanding welfare-related research.
It honours his child safety research over the past 20 years.
One of his initiatives is ChildSafe, a computerised record of all children's injuries treated at the hospital. The ChildSafe South Africa Surveillance System currently contains details of over 200 000 childhood injuries, the world's largest single-source database of childhood injury.
Read the article and watch the video.
---
SATVI social responsiveness win
The South African Tuberculosis Vaccine Initiative (SATVI) won the 2018 Social Responsiveness Award.
"We … have been able to work with TB research stakeholders
and agencies at local, provincial and international level to fulfil our social responsiveness goals."
– Professor Mark Hatherill, SATVI director
Located in the Institute of Infectious Disease and Molecular Medicine (IDM), and with a field office in Worcester, SATVI works closely with communities in the Cape Winelands area, who are seen as critical role players in addressing the TB epidemic. The initiative's objective is to develop and advance TB prevention strategies by, among other interventions, ensuring that communities are aware of TB and empowered to take ownership of possible solutions.
---
This work is licensed under a Creative Commons Attribution-NoDerivatives 4.0 International License.
Please view the republishing articles page for more information.
---