Seven young University of Cape Town (UCT) scholars are among the inaugural 2019 cohort of Future Leaders – African Independent Research (FLAIR) Fellows. FLAIR Fellowships are awarded to talented African early-career researchers who have the potential to become leaders in their fields.
The initiative is a partnership between the African Academy of Sciences (AAS) and The Royal Society, supported by the Global Challenges Research Fund.
Of the initial cohort of 21 fellows for 2019 fellows, 15 are South African, seven of whom are from UCT.
UCT's new fellows are Dr Dyllon Randall of the Faculty of Engineering & the Built Environment; Dr Dorit Hockman, Dr Joseph Raimondo and Dr Justin Nono Komguep of the Faculty of Health Sciences; and Dr Chris Trisos, Dr Sarah Fawcett and Dr Wade Petersen of the Faculty of Science.
The fellowships give these young scholars an opportunity to build independent research careers in a sub-Saharan African institution. The proviso is that they undertake cutting-edge scientific research that addresses global challenges facing developing countries.
Each FLAIR Fellowship is awarded for two years initially, and offers up to £150 000 per year (about R2.76 million) alongside a programme of support to develop fellows as independent research leaders. This programme includes training and mentoring, opportunities to network, both regionally and with the United Kingdom, and to develop international collaborations.
They gathered in Naivasha near Nairobi this week, hosted by the AAS.
The UNESCO Science Report 2015 notes that although Africa is home to 15% of the world's population and carries 25% of the global burden of disease, the continent produces only 2% of the world's research output. A statement by the FLAIR partners notes that Africa currently has 198 researchers per million people, compared with 428 in Chile and over 4 000 in the UK and the United States. Africa also loses thousands of professionals every year to developed countries.
---
Schistosomiasis a heavy burden in Africa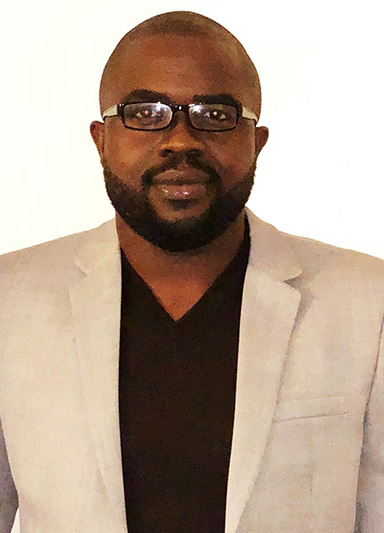 As a Flair Fellow, Komguep Nono screens blood and stool samples from children in villages of rural Cameroon where schistosomiasis is endemic, to define whether the susceptibilities to schistosomiasis infection and pathology vary because of differential gene expression profiles and/or dissimilar gut microbial populations between individuals.
"This work will unprecedentedly address the notion of host-driven regulation of the schistosomiasis problem, and help the identification of targets for controlling schistosomiasis transmission and pathology," he said.
"In so doing, the project should enable state-of-the-art biomedical training of local Cameroonian and South African students and scientists."
---
New analytical techniques for Africa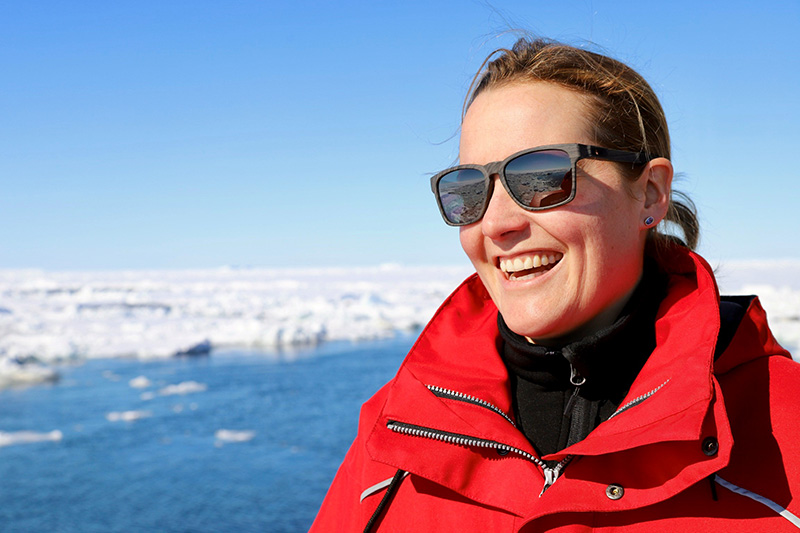 Fawcett's project aims to identify and track the sources of pollution in rapidly urbanising coastal regions, using False Bay as a model.
"One outcome of this work is to develop fast and simple ways of communicating the state of the bay's water quality to people who rely on it for ecosystem services," she explained.
The analytical work will be carried out exclusively in the Department of Oceanography's new Marine Biogeochemistry Laboratory, where novel and cutting-edge techniques for measuring nitrogen isotopes are about to be installed.
"The broader goal of my FLAIR project is thus to showcase a study of significant relevance to Africa that also pushes the frontiers of global knowledge, and that is conducted exclusively in an African laboratory using analytical techniques that are new to Africa."
---
Designing new drug molecules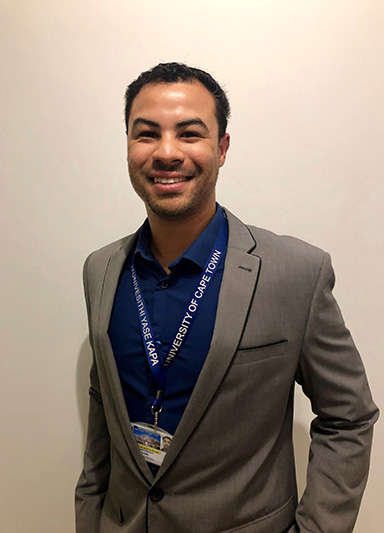 Petersen's capacity for innovation began early in his career. He won the 2015 SASOL postgraduate medal at the South African Chemical Institute Awards, an honour reserved for young chemists whose work is characterised by innovation, independence and enterprise.
Petersen's current research interests in the Department of Chemistry are focused on developing environmentally-friendly and sustainable protocols (specifically using light as a cheap and renewable energy source) for synthesising biologically-active molecules that can be used for designing new drug molecules. These are essential in the fight against malaria, tuberculosis and HIV, the main burdens of disease in Africa.
---
Upcycling human urine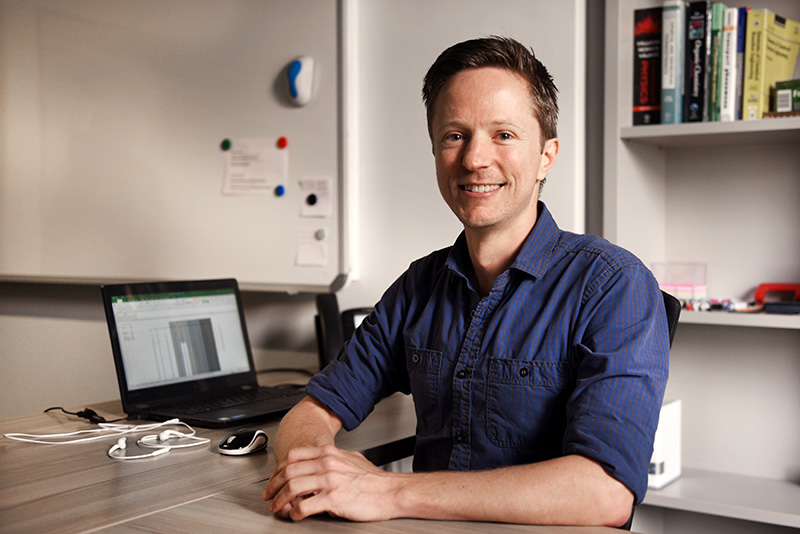 Randall's project will investigate the upcycling of human urine into useful products such as water and fertiliser(s).
The project aims to create paradigm shifts in the sanitation space that see the focus shift from simple treatment to resource recovery.
"More importantly, it will challenge the status quo and get people interested in 'waste' recycling and reuse. The fellowship will help young academics in Africa by offering them much-needed funds so that they can conduct cutting-edge research.
"For me personally, this fellowship shows that people are open to reusing 'waste' streams as we strive for a more circular and green economy," he said.
---
Gene expression in the brain
Hockman said the FLAIR Fellowship will fund an exciting new research programme investigating the dynamics of gene expression and gene regulation in the human brain. This research will be done in close collaboration with neurosurgeons and scientists at UCT's Neuroscience Institute.
"I will use cutting-edge next generation sequencing technologies to determine which genes are being activated in human brain tissue, how they are being switched on and off, and how the pattern of activation changes when brain tissue from children is compared to that of adults."
---
Climate change adaptation in Africa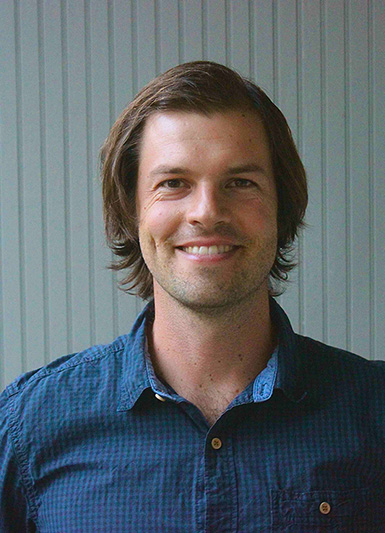 Trisos, who will be based at UCT's African Climate and Development Initiative (ACDI), will dedicate "substantial research time" to improving the quality of actionable information for policymakers concerned with long-term environmental change in Africa.
He is a coordinating lead author of the Africa chapter for the Intergovernmental Panel on Climate Change (IPCC) 6th Assessment Report, due in 2021.
"Africa is projected to have as many as 43 million more people pushed into extreme poverty due to climate change by 2030," he said.
"There is an urgent need to find successful strategies to help people adapt to adverse climate change impacts."
His research will map the relationships between biodiversity and multiple ecosystem services across sub-Saharan Africa, such as water and fuelwood availability. He will also use climate change projections and biodiversity information to forecast where and when ecosystem services are expected to face climate-induced disruptions.
"This information will help policymakers and communities implementing climate change adaptation strategies in sub-Saharan Africa," he said.
---
Epilepsy and inflammation in the brain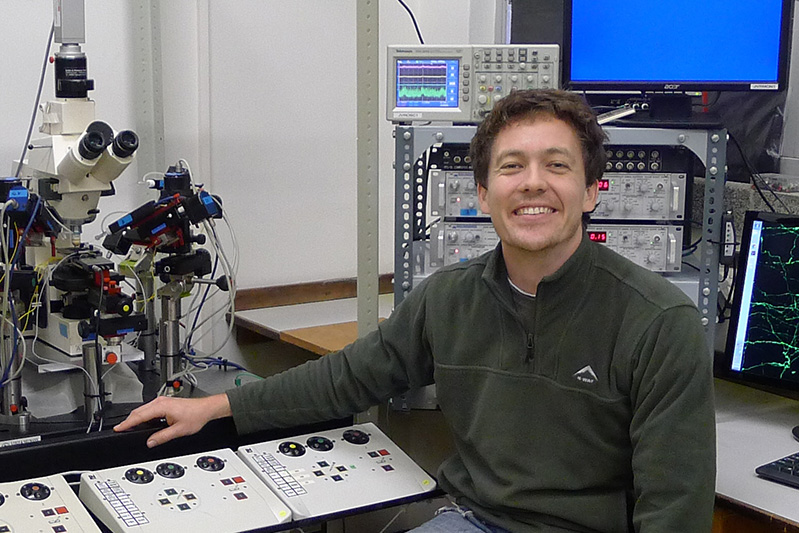 Raimondo will use his FLAIR Fellowship award to study how inflammation in the brain might result in epileptic seizures by affecting the concentration of ions in different brain cell types.
"Epilepsy is a key health challenge for Africa," he said.
"The number of people with epilepsy in Africa is much higher than other parts of the world due to higher rates of brain trauma and brain infection, which cause brain inflammation."
However, exactly how this brain inflammation causes epileptic seizures is unknown. In his project Raimondo will develop cutting-edge neuroscience research capacity in Africa to investigate these mechanisms.
Up to 30 awards will be made this year. The next round of FLAIR applications closes on 15 May.
---
This work is licensed under a Creative Commons Attribution-NoDerivatives 4.0 International License.
Please view the republishing articles page for more information.
---