Three University of Cape Town (UCT) professors have been elected to stand among South Africa's leading scholars and scientists as members of the Academy of Science of South Africa (ASSAf), while a UCT associate professor joined the ranks of the South African Young Academy of Science (SAYAS).
At the annual awards ceremony, held on 9 October 2019, professors Keertan Dheda, Genevieve Langdon and Ernesta Meintjes were named among 23 new members following their election to ASSAf by the full existing Membership. Dr Sudesh Sivarasu was one of 10 new SAYAS members inaugurated.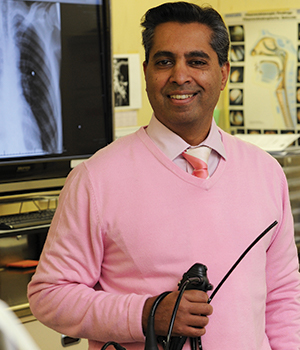 Dheda, head of the Division of Pulmonology in UCT's Department of Medicine, is a National Research Foundation (NRF) A-rated scientist. In 2018, he was awarded the Scientific Leadership prize by the prestigious European & Developing Countries Clinical Trials Partnership, funded by the European Union.
Heading UCT's Centre for Lung Infection and Immunity, Dheda has focused his research on the design and evaluation of user-friendly diagnostic tools and interventions for drug-sensitive and drug-resistant tuberculosis (TB). He has received several other notable awards, including the Harry Oppenheimer Fellowship Award and the International Union Against Tuberculosis and Lung Disease Scientific Award.
Langdon, head of the Department of Mechanical Engineering and director of the Blast Impact & Survivability Research Unit (BISRU), studies the response and failure of explosively loaded structures to help make the world a safer place by improving their protective capabilities.
With 93 publications, an H-index of 27 and over 2 000 citations, Langdon was also a recipient of the Southern African Association for the Advancement of Science silver medal for outstanding research by a person under 40 years of age.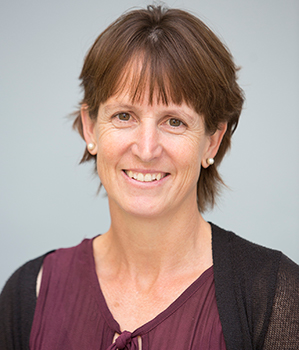 Meintjes is part of the Division of Biomedical Engineering. She holds the Department of Science and Technology/National Research Foundation South African Research Chair (SARChI) in Brain Imaging and is the director of the Cape Universities Body Imaging Centre at UCT that houses the only research-dedicated Magnetic Resonance Imaging (MRI) scanner on the African continent. Her extensive research focuses on MRI methods, development and application.
The 23 new ASSAf Members bring the academy's total membership to 574. ASSAf members are drawn from the full spectrum of disciplines and give of their time and expertise voluntarily in the service of society.
Leading young scientists
SAYAS members are young scientists below the age of 40 who have PhDs and are deemed excellent in their fields of expertise. They come from all disciplines including pure and applied sciences, humanities, social sciences and the arts.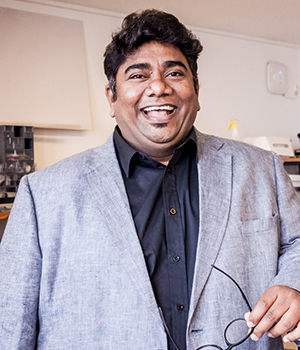 Sivarasu, with the Division of Biomedical Engineering, was elected as a member of the Global Young Academy from May 2019 for a term of five years, and in 2017, he was awarded the UCT Deputy Vice-Chancellor's Award for Achievement in Innovation for his invention and innovation achievements in the field of biomedical engineering and his contributions to fostering collaborative innovation internally at UCT, as well as nationally and internationally. The devices Sivarasu has invented have applications ranging from stroke rehabilitation through to orthopaedic surgery, asthma therapy and children's medicine.
For the good of society
ASSAf was inaugurated in May 1996 to support the use of science and scholarship for the benefit of society, with a mandate encompassing all scholarly disciplines that use an open-minded and evidence-based approach to build knowledge. Its members are elected based on two principal criteria: academic excellence and significant contributions to society.
The Parliament of South Africa passed the Academy of Science of South Africa Act in 2002, making ASSAf the only academy of science in South Africa officially recognised by government and representing the country in the international community.

---
This work is licensed under a Creative Commons Attribution-NoDerivatives 4.0 International License.
Please view the republishing articles page for more information.
---