Manfred Braune's appointment as UCT's director of environmental sustainability in the Office of the Vice-Chancellor has introduced a new focus on environmental sustainability, both in terms of the university's ambitions of being a green campus and in terms of teaching, research and governance.
UCT's research into the environment and sustainability is renowned worldwide through key entities such as the Climate System Analysis Group (CSAG), the Future Water institute and the African Climate and Development Initiative (ACDI). But the university's own campuses need better integrated environmental management and care, according to Braune.
More than just waste management, it's about water and energy efficiency, human health, green investment and good citizenship. Braune believes in incorporating sustainability into UCT's teaching, learning and research.
---
Sustainability strategy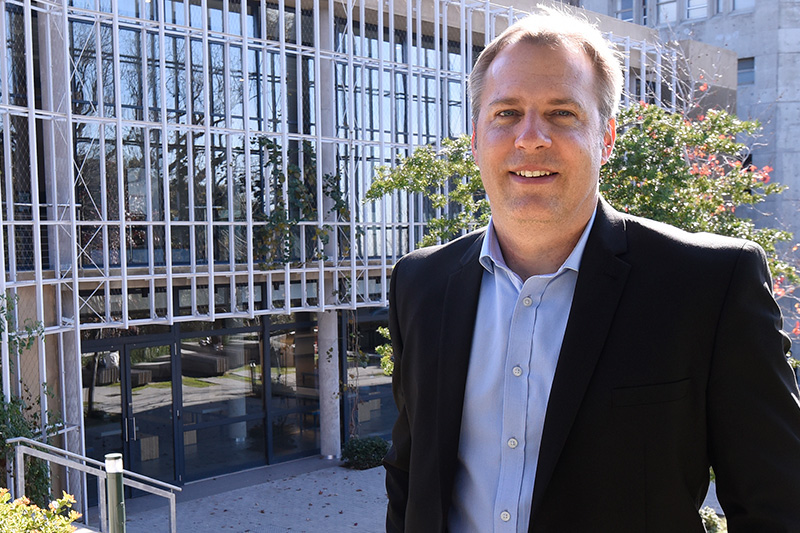 UCT's environmental sustainability strategy, drafted in 2019, includes significant long-term objectives, including achieving net zero water, net zero waste and net zero carbon by 2050 – incredibly ambitious goals in the African context. Understanding UCT's own carbon footprint, for example, is a critical part of fulfilling the strategy, and preparing an annual Carbon Footprint Report allows UCT to effectively manage and report on its carbon emissions.
"The plan is that every student will at least have some basic level of environmental sustainability literacy when they leave UCT." – Manfred Braune, director of environmental sustainability
---
Student engagement
2019 saw a drive to engage more extensively with students on environmental sustainability, through the Green Campus Initiative (GCI), the Students' Representative Council (SRC) and other student bodies. UCT's environmental sustainability strategy was presented to the incoming 2020 SRC, and GCI's chairperson attended South Africa's annual ACUHO-I Green Campus Initiative Conference with UCT's Director of Environmental Sustainability.
---
Health and comfort
In 2019 UCT began work on an air-conditioning policy to ensure that the university is measuring thermal comfort for staff and students according to international best practice. Various other health-related aspects are also under review, including the use of pesticides, cleaning chemicals and volatile organic compounds, all in the interests of creating a healthier built environment for staff and students.
---
Building green
A number of significant construction projects were either completed, started or designed in 2019 – in accordance with UCT's 2012 policy of building green to align with international best practice:
The Graduate School of Business (GSB) Conference Centre was completed in 2019 and achieved a 4-Star Green Star rating from the Green Building Council of South Africa.
Read the article.
The 500-bed Avenue Road Residence project began construction in 2019. It's targeting a 4-Star Green Star rating for its energy- and water-saving features, the first student housing project in South Africa to do so. Read the article.
The School of Education and the Hasso Plattner Institute of Design Thinking (d-school) building projects completed their detailed design and tenders in 2019. The School of Education is targeting a 4-Star rating and the d-school an ambitious 6-Star rating.
---
Managing waste
In 2019 UCT undertook a detailed waste audit to understand the university's compliance with legislation and the extent of the challenges we face. This will be used to prepare an Integrated Waste Management Plan in 2020 that will aim to significantly improve UCT's materials and waste handling.
"The highest quantity of litter on campus was cigarette butts, while the highest volume of litter was plastic bottles."
---
Energy and water
Reducing energy and water consumption on campus is good for the environment and for the university's budget. In 2019 UCT appointed a specialist consultant to help the university develop a water sustainability strategy and to implement significant water-saving projects in student residences, where most of the institution's water is consumed.
Over 100 energy and water meters across campus gather data that is consolidated on a remote metering dashboard. This system is being enhanced, with additional meters being added, to become a more useful management and reporting tool.
Solar photovoltaic installations on rooftops and parking areas around campus are just one of the options being considered to ensure a more energy sustainable campus.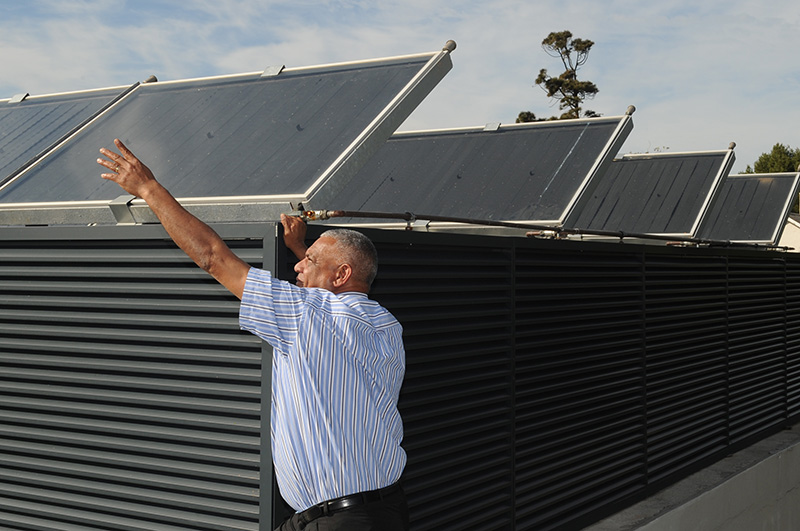 ---
Researching sustainability
UCT's researchers focus on various global and local environmental sustainability issues, including: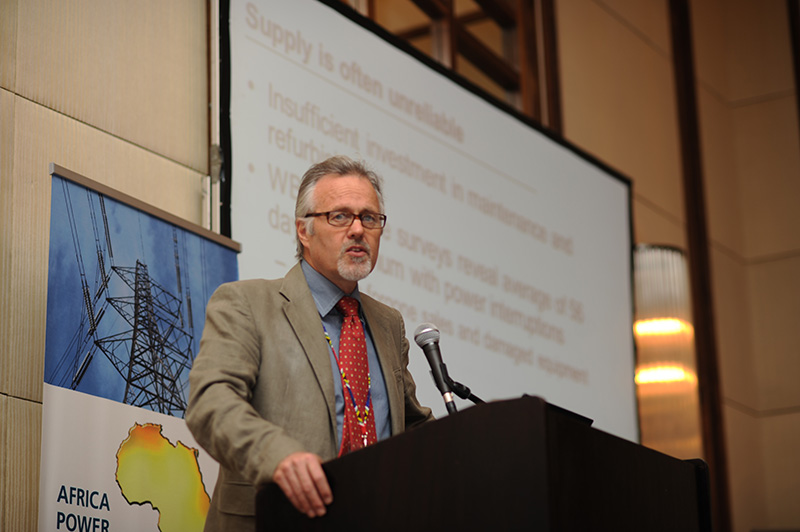 Almost a billion people around the world have no access to electricity, while millions more struggle with erratic service and limited supply. Professor Anton Eberhard, director of the GSB's Power Futures Lab, has been selected to serve on the new Global Commission to End Energy Poverty, which is seeking to change this.
---
In a first for South Africa, a urine-recovery urinal system developed by UCT civil engineering graduate Craig Flanagan has been incorporated into the design of the new corporate headquarters for Exxaro – a nine-storey, R600-million building opposite the Centurion Gautrain Station.
---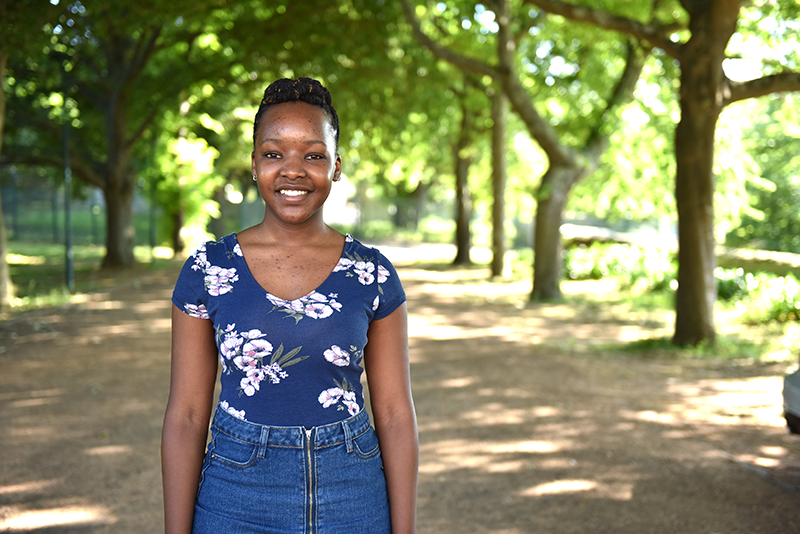 Hlumelo Marepula, a fourth-year civil engineering student, blew the judges away at the inaugural Falling Walls Lab in Cape Town, an international forum for outstanding young innovators in science, technology or medicine. Her winning idea, "Breaking the wall of synthetic urea production", has huge implications for food security, sustainable energy production and global warming mitigation.
---
This work is licensed under a Creative Commons Attribution-NoDerivatives 4.0 International License.
Please view the republishing articles page for more information.
---