University of Cape Town (UCT) Africa Day Symposium speaker Professor Carlos Lopes cut through the bias around migrant statistics to point out that Africa produces only 14% of the world's migrants – compared to Europe's 24% and Asia's 41%.
"What is this fixation about Africa," asked Lopes, an honorary professor at the university's Nelson Mandela School of Public Governance (NMPG) and the current African Union (AU) High Representative in support of member states in the negotiation of a new agreement with the European Union (EU), going on to suggest that racism plays an integral role in the misleading narrative.
Lopes was among a panel of academic experts who discussed African integration and the free movement of people during the symposium, held at the Baxter Theatre on Friday, 10 May. The topic was one of several themes deliberated by the speakers.
The event, which launched the institution's Africa Month celebrations, was organised by UCT's Convocation, the university's official alumni forum, in partnership the NMPG and the African Peer Review Mechanism (APRM), an organ of the AU.
Youth bulge
Lopes told the audience that there has been "a lot of talk" about the youth bulge in Africa. The adaptability of this repository, along with their ambition, is considered a threat to European countries and acts as a deterrent to allowing Africans to migrate through their borders.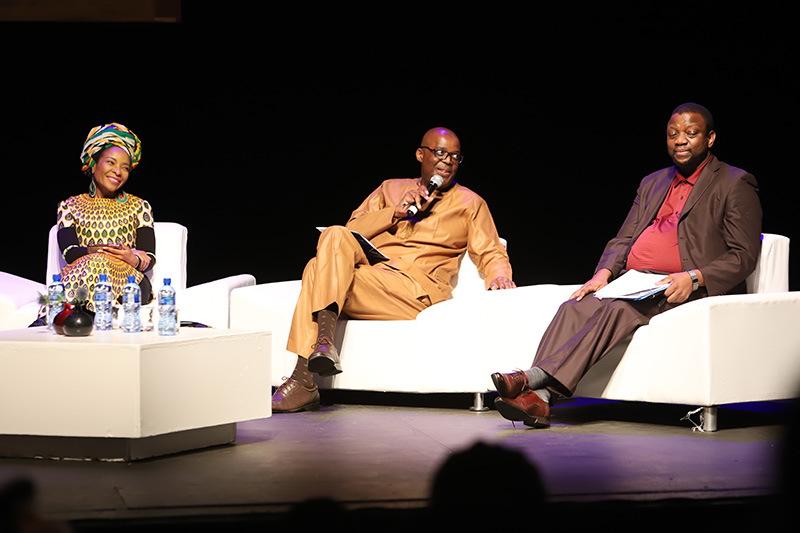 "That is particularly true with Europe. As someone who is negotiating with Europeans, I know this," he said.
Yet, contrary to popular belief, Lopes said the African continent, excluding Egypt, is not the geographical area that produces the highest number of migrants moving in the direction of Europe. China, a country with a population size equivalent to Africa's, is believed to produce twice the number of migrants heading in the same direction.
"Nobody mentions this. It's also interesting to know this – only 6% of Africans who migrate to Europe go there illegally; 94% go there legally. It's not stressed enough," he added.
"Discussions about the free movement of people are discussions about opportunities."
Free Movement Protocol
When it comes to the country with the highest number of migrants in the world, Russia tops the list. Similarly, according to Lopes, Turkey is one of the top five countries in the world based on its large number of migrants.
He raised the need for more deliberation and debate on the free movement of people in order to shift this inaccurate perspective on African migration, and to further unpack and clarify the actual meaning.
Free movement, rather than being negative, has the power to unlock massive growth prospects and opportunities for countries on the African continent and around the globe.
"Discussions about the free movement of people are discussions about opportunities, discussions about connections in a world where the demographic profile of Africa is very different from all other regions' demographic [profiles]," Lopes said.
In May last year the AU developed the Free Movement Protocol to encourage trade and facilitate growth and investment from within Africa. The protocol, which Lopes described as a "significant step forward", has already been signed by 32 countries but endorsed by only one – Rwanda.
"It's true that all the big countries of Africa have not yet signed [the Free Movement Protocol], and that includes South Africa. But we are making progress," he said.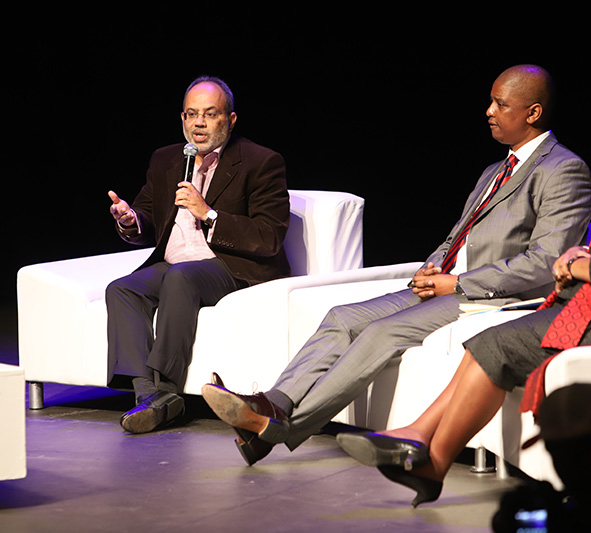 Migrants are no threat
Lopes went on point out that "no country that has opened its borders [to migrants] has been invaded."
Yet the narratives around the free movement of people are negative and create a sense of alarm in more affluent African countries and around the world, a situation he described as both "irresponsible" and a hindrance to helping "to move us forward".
When migrants move countries, he said, there are often certain demands that warrant them being there. These could include their skills, entrepreneurial spirit, or the willingness to do the work that citizens of the country are loathe to take on.
"Don't look at them like some sort of criminals. They are in a pressure point [and that] makes them leave their [countries of] origin to look for opportunities.
"It's been proven, every country which has received migrants has benefited from it."
"It's been proven, every country which has received migrants has benefited from it."
Also addressing the gathering, Vice-Chancellor Professor Mamokgethi Phakeng said UCT is a proudly African university and that it's just a "matter of time" before the institution is so recognised.
"Sometimes people argue with me when I say we are a proudly African university. We decide who we are, and we are telling you we are a proudly African university, and a proudly African incubator of young African talent and leadership," she said.
Following the Rhodes Must Fall, Fees Must Fall and Outsourcing Must Fall protests in 2015 and 2016, the university committed itself to redefining its approach to education, and the way in which it models leadership to students and academics.
While many viewed the protests as an attack on higher education, Phakeng said she considered them a challenge and an "invitation to rethink the ideas of the university".
"Perhaps [it's] a journey towards a multiversity that allows for reservoirs of knowledge and enhances systemic competition, fosters diversity as inclusiveness, and advocates anti-racism," she said.
Guests were also treated to an afternoon fashion show of African-inspired garments created by members of the UCT Fashion Society, a collective of fashion thinkers, creatives and content producers who aim to constructively engage the fashion industry.
They conceptualised the fashion show in collaboration with Afrocentrix Africa, an online Afro-retailer specialising in modern African clothing, with UCT students modelling the garments.
---
This work is licensed under a Creative Commons Attribution-NoDerivatives 4.0 International License.
Please view the republishing articles page for more information.
---