The commitment and energy of the NGP is expressed in various ways. In this story we hear about decolonizing curriculum initiatives, community health promotion, awards for social responsiveness and overseas study and the good use made and value of sabbaticals.
Manya Mooya – Contextually Grounded Curriculum
Manya Mooya (Construction Economics and Management) has been leading the redesign of the Property Studies curriculum. It is now ready to be implemented and it will be introduced at the beginning of 2020. The curriculum aims to provide knowledge and skills for the fourth industrial revolution and beyond, whilst firmly grounded in the South African, and African context. This will enable UCT graduates to function seamlessly in contexts as diverse as Sandton and Alexandra, and Imizamo Yethu and Nongoma.
Corrinne Shaw – new suite of post-graduate courses
This year has seen the launch of a PhD and M.Phil programme in Engineering Education Corrinne Shaw (Mechanical Engineering) was instrumental in developing the two postgraduate programmes with her colleagues in the Centre of Research in Engineering Education (CREE). Corrinne is co-director of CREE. The structured PhD programme is a collaboration with Virginia Tech in the USA, the University of Johannesburg and the Cape Peninsula University of Technology.
Corrinne was also a member of the organizing committee of the international Research in Engineering Education Symposium (REES) hosted in Cape Town. Corrinne co-authored three papers presented at the conference This was the first time the conference has been hosted on the African continent.
The conference is usually held in the European/North American summer so hosting it at UCT's Graduate school of Business (GSB) meant missing out on the warmer weather. Nevertheless, Corrinne felt that the conference was "a great success" with delegates from almost all continents in attendance.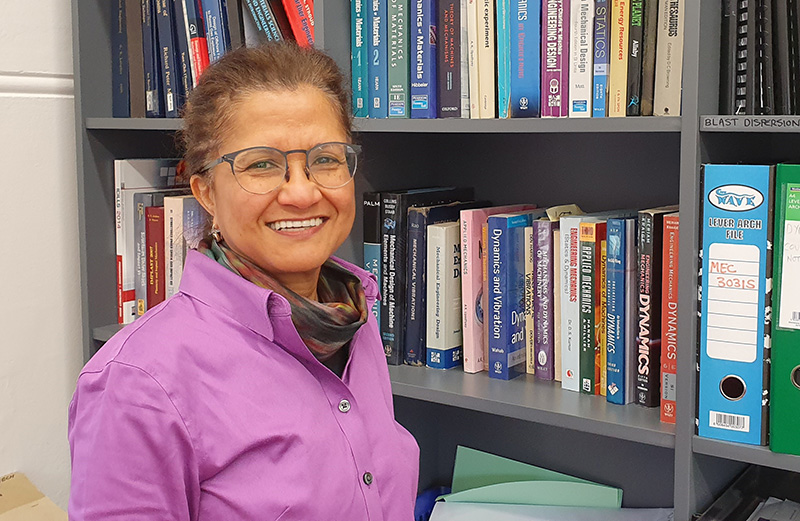 Sedi Namane – Medical students working with Communities to promote better health
Sedi's fourth year students based at the Vanguard Maternity and Obstetric Unit (MOU) have been focussing on the problem of mother-to-child HIV transmission. They have developed an intervention to promote awareness and encourage HIV testing amongst patients which is their first experience of directly impacting health outcomes.
The innovation takes the form of a 'stamp' which is placed in a booklet that mothers are given once the baby is born and is used at every check-up visit. The stamp will encourage future HIV testing and will ensure that records are kept of the tests. Sedi's students were very appreciative of her guidance and energized by their ability to make a positive contribution to community health.
One of the students said: "We feel incredibly proud to be able to implement an intervention that will have a lasting impact on the community. HIV is a very important health concern in South Africa. By doing this project we hope to empower women to take charge of their own health, their sexuality and help them during their transition in motherhood."
Emese Bordy – Graduating a PhD
In July Robert Muir received his PhD in Geological Sciences. Emese Bordy, his supervisor, is on sabbatical but she found the time to attend his graduation. Emese taught Robert sedimentology, stratigraphy and field mapping, and mentored Robert from 2013 onward.
Emese supervised Robert's honours and MSc research, which he upgraded to PhD in 2016 after he acquired surprising and intriguing results on when and how the present-day continental configuration came about due to the breakup of the supercontinent Gondwana.
Ameeta Jaga wins prestigious UCT-Harvard Mandela Fellowship
Ameeta (Organisational Psychology) will be travelling to Harvard in January 2020 to take up the award of a UCT-Harvard Mandela fellowship at the W.E.B. Du Bois Research Institute. Ameeta has been developing her work on breast-feeding in the workplace and, in the process, has been exploring how Southern Theory might generate new ideas about exploring the community, family and workplace interface.
"I'm looking forward very much to my continued journey of putting Southern theory into practice and the opportunity", she said.
The UCT-Harvard Mandela Fellowships are intended to strengthen connections between the W.E.B. Du Bois Institute at the Hutchins Centre for African and African American Research and UCT. They provide opportunities for UCT staff to gain international experience. They support the professional advancement of academics working particularly, but not only, in the humanities and social sciences.
The Fellows Program is at the heart of the activities of the W du Bois Institute. Founded in 1975 as the W. E. B. Du Bois Institute for AfroAmerican Research, the Institute has annually appointed scholars who conduct individual research for a period of one to two semesters in a variety of fields within African and African American Studies.
Zarina Patel wins Grant for Engaged Scholarship.
Zarina (Environmental and Geographical Sciences) has been on sabbatical this year but this has not stopped her from collecting more recognition for her social responsiveness work. She recently received a grant from UCT's Teaching Grant Awards Committee. The grant is recognition for "the creative and transformative work" that Zarina is doing.
Zarina's work includes publishing with post-graduate students. A recent example is with her Masters student, Sonia Miszczak. Together they published "The role of engaged scholarship and co-production to address urban challenges: a case study of the Cape Town Knowledge Transfer Programme" in the South African Geographical Journal (Volume 100 (2)).
Another example is with PhD student Christina Culwick. Culwick, C., Washbourne, C., Anderson, P., Cartwright, A., Patel, Z., Smit, W. "CityLab reflections and evolutions: Nurturing knowledge and learning for urban sustainability through co-production experimentation", Current Opinion in Environmental Sustainability (in press).
Freedom Gumedze – preparing for Sabbatical in the UK
Freedom (Statistical Sciences) will be on sabbatical in 2020 and he used his June-July vacation to lay the foundations for fruitful collaborations. He visited the Department of Statistics at the University of Warwick as part of his Newton Advanced Fellowship.
At Warwick Freedom worked with his collaborator Prof Jane Hutton to consolidate research ideas. His work is increasingly visible and he was recently appointed as an Associate Editor by the Journal of Applied Statistics, becoming the only Associate Editor from an African University.
In the last week of his time in the UK, he attended the 7th Channel Network Conference (CNC2019) at Rothamsted Research, Harpenden. This was a meeting of the British Region of the International Biometric Society which was founded in 1948 by eminent statisticians and biologists of the time, including R. A. Fisher and J. B. S. Haldane. The general objective of the society is to promote and extend the use of mathematical and statistical methods in pure and applied biological sciences.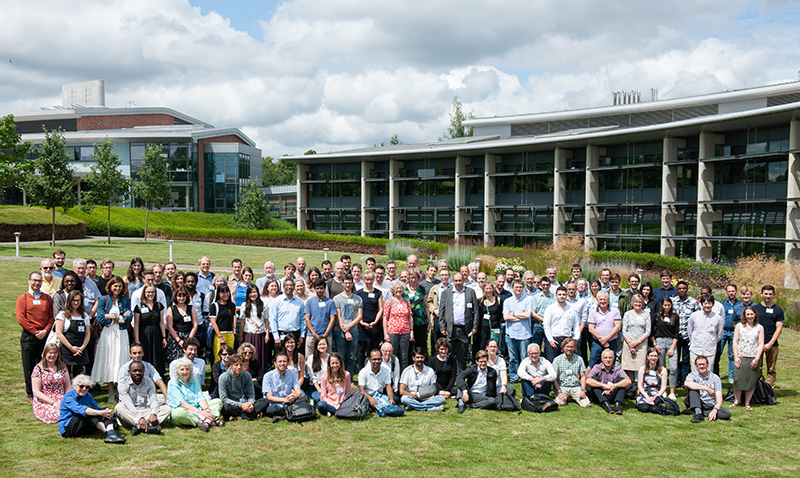 At this conference Freedom presented a paper on statistical methods for analysing health data from the IMPI (Investigation of the Management of Pericarditis) trial that was led by the late A-rated Professor Bongani Mayosi. His paper was titled titled "Variable selection for joint models of multivariate longitudinal and survival data" and focused on how best to analyse changes in measurements of electrocardiogram (ECG) characteristics over time and their effects on survival (a composite outcome, using the components death, cardiac tamponade, and constrictive pericarditis).
---
This work is licensed under a Creative Commons Attribution-NoDerivatives 4.0 International License.
Please view the republishing articles page for more information.
---