Primo, UCT Libraries' new cloud-based, multiplatform search tool, opens access to all its content databases to users, on the go, using any device from anywhere. It was officially launched on 1 August.
Though Primo made its debut in December last year, this "gestation" period has given designers time to eradicate bugs in the system, fine tune its offerings and the user experience it provides, UCT Libraries' acting executive director Dr Reggie Raju said at the launch. He added that Primo's minimalist interface and powerful search functionality made it easy for even novices to navigate.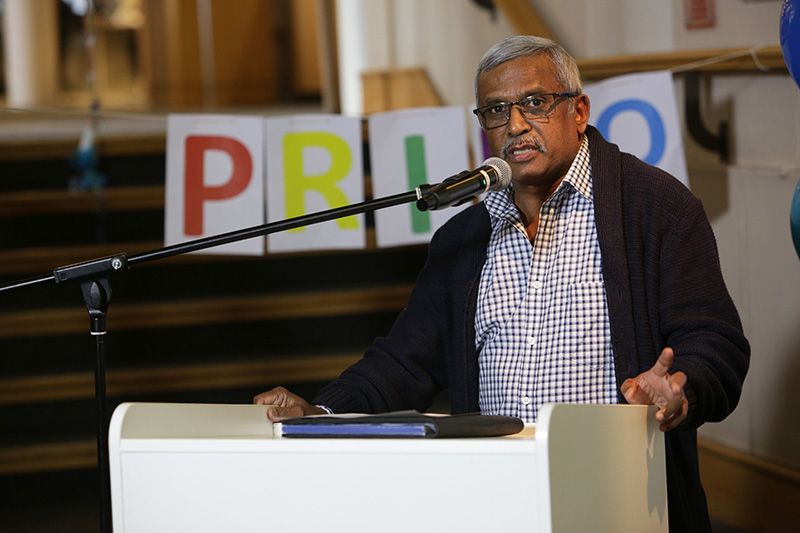 Described as a "one-stop Google-like retrieval" system, Primo will contribute significantly to learning and research success at the institution, said Deputy Vice-Chancellor for Teaching and Learning Associate Professor Lis Lange. After her address, Lange cut the ribbon to launch the system.
The search facility will take students and researchers seamlessly through the Libraries' collections, from journal articles to eBooks.
Connect ideas, spot gaps
Having the bounty of the UCT Libraries at one's fingertips will allow scholars to connect ideas, spot the gaps and imagine new possibilities, Lange added.
"So, whether knowledge is created vertically, as in the natural sciences, or horizontally, as with social sciences, in all cases knowledge is created through knowledge ... In a sense, this is what Primo does. It allows you to walk into a world of knowledge."
Lange said she was excited about the range of material it gave students and staff access to, particularly in multimedia.
"So, there's no excuse for my colleagues not to excite their students with really, really interesting and engaging material that they can add to their curriculum. It's not an excuse to say, 'There's no bibliography; there are no authors in Africa'. We can't decolonise the curriculum that way."
"So, there's no excuse for my colleagues not to excite their students with really, really interesting and engaging material that they can add to their curriculum."
Information mining tool
Lange likened Primo to a 21st-century mining tool. She recalled that during her early years as a student at the University of Buenos Aires, when Argentina was under military dictatorship, the catalogues were made up of alphabetically arranged cards in wooden boxes, and many of the books had been removed through censorship.
"The idea that you can use a computer to access all of these things is an amazing thing … a privilege … To have Primo in the library is to increase students' engagement with all learning; it offers the new possibility of enlarging and widening the horizons of the type of knowledge that we access. It opens possibilities about reviewing curricula and extraordinary possibilities for postgraduate students – and certainly for seasoned researchers.
"So use it, enjoy it ... And use it in the Jammie," she said to students at the launch. "Don't Facebook, Primo."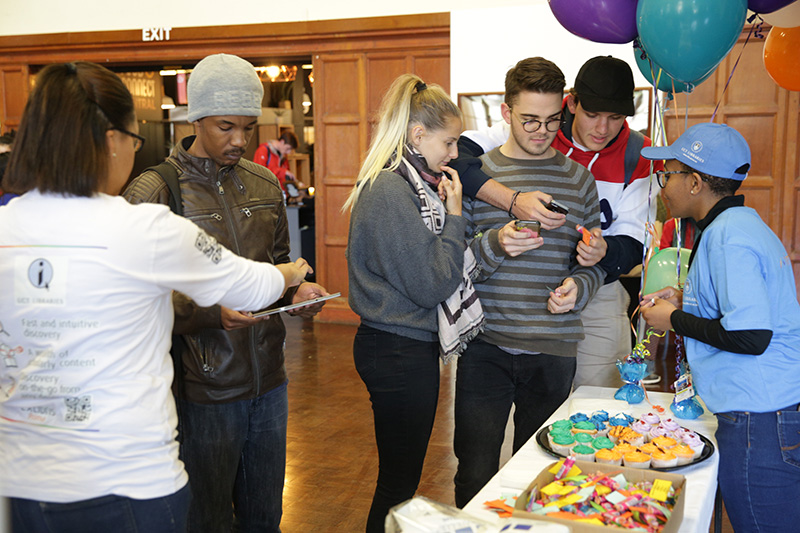 After the launch, students created a buzz in the Molly Blackburn Hall at the "PrimoOnTheGo" stall where users were introduced to "research survival basics": how to access Primo on their mobile devices. With the reward of cupcakes in the offing, many of them on were on their mobiles in a flash, looking for the title of a book or journal, to claim their sweet treat.
In the coming days UCT Libraries' staff will be moving around the campus to demonstrate Primo's capabilities.
Sign in to start using Primo...
---
This work is licensed under a Creative Commons Attribution-NoDerivatives 4.0 International License.
Please view the republishing articles page for more information.
---