Did you know that women first registered as students at the South African College (SAC), the University of Cape Town's (UCT) forerunner, in 1886, the same year gold was discovered on the Witwatersrand? In National Women's Month we look back at some of the milestones and women pioneers in our history.
The first four women who registered as students in 1886 were from the Good Hope Seminary. They signed up for Professor of Chemistry Paul Daniel (PD) Hahn's chemistry class at the SAC after he had convinced Council to admit them on a trial basis.
They performed so well that on 29 August 1887 a special SAC meeting was held "to consider an application from the professors to admit lady students…" to the general courses in all departments. With Council's approval of this motion, the SAC moved to admit women permanently, also honouring Queen Victoria's Diamond Jubilee in 1887. Thus, the SAC became a co-educational institution for higher education.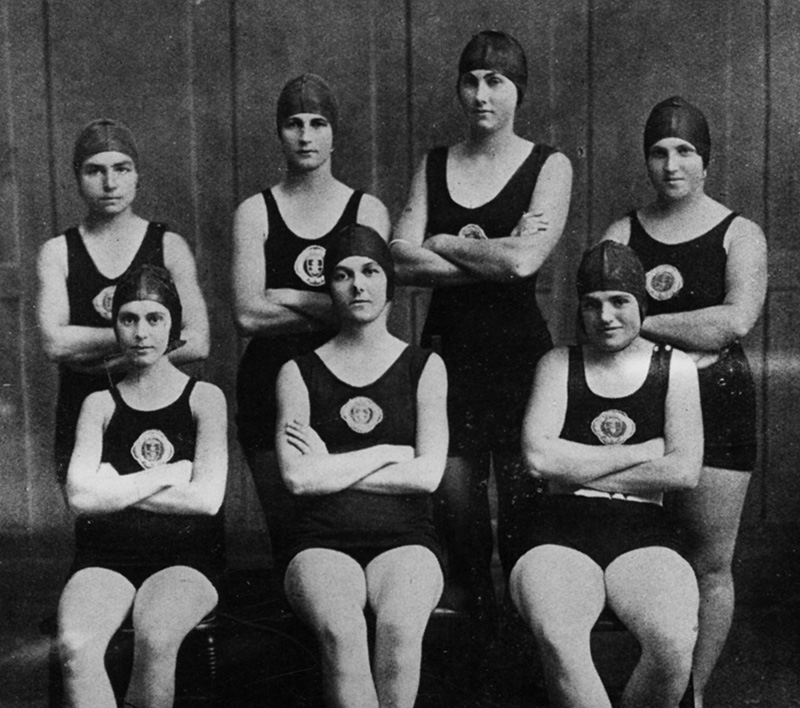 Admitting "lady students"
About nine women (the record isn't clear on the number) were registered in that first year, among them two married women, Jessie Rose-Innes and Mary Sauer.
The SAC song, first sung in 1887, had an additional verse written and added in celebration of the women students. The SAC Debating Society also encouraged women to join, and in December 1894 reported that "Miss Ayers opposed in debate, carrying the evening by 45 votes to 27".
Women were making their mark!
After receiving increased funding from government and private sources, the SAC became a fully fledged university by 1900, building its first dedicated science laboratories and starting the departments of mineralogy and geology to meet the need for skilled personnel in the country's nascent gold- and diamond-mining industries.
In 1906 a Miss AW Tucker was elected to the first Students' Representative Council and in 1913 she became the first student to win the Croll Scholarship for advanced research.
Pioneers
It was only in 1932 that the first black woman graduated. Anti-apartheid and civil rights leader Zainunnissa (Cissie) Gool graduated from UCT with an MA. She was mentored by none other than Olive Schreiner and Mahatma Gandhi. In 1962 she became the first black woman law graduate and first to be called to the Cape Bar.
Other noteworthy pioneers include Dr Mamphela Ramphele, who in 1996 became the first black and the first woman vice-chancellor of UCT. In 1999 former South African First Lady Graça Machel was the first woman to be appointed chancellor. She was elected to a second term in 2010. The second black woman to be appointed vice-chancellor is the incumbent, Professor Mamokgethi Phakeng.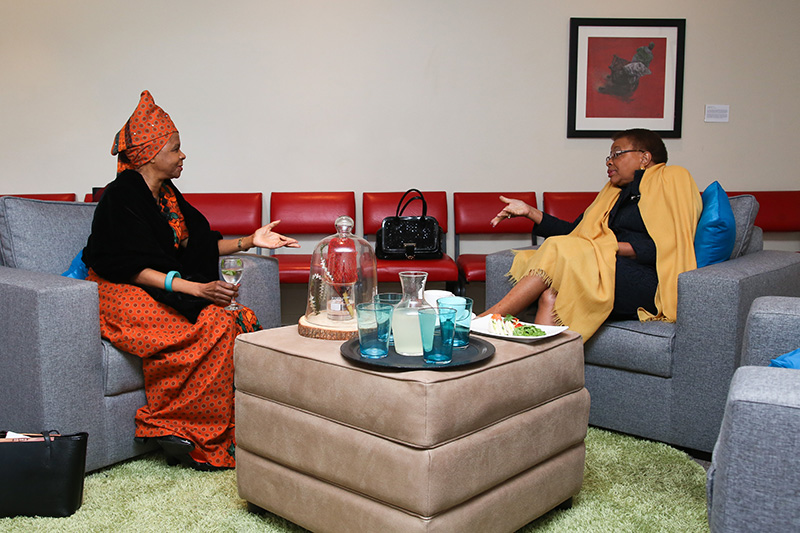 The first woman to receive an honorary doctorate was Jane Elizabeth Waterston (Doctor of Laws) in 1929. It was only after the 1990s that black women featured more regularly as honorary graduates. Among them were Professor Nomvula Mtetwa in 1994, Frene Ginwala in 1997, Graça Machel in 1999, Ramphele in 2001, Cheryl Carolus in 2004, Albertina Sisulu in 2005, Dr Lillian Cingo in 2008, Judge Navi Pillay in 2010, Stella Petersen in 2011, former Public Protector Professor Thuli Madonsela in 2015, Zoë Wicomb in 2016 and Jennifer Yvonne Mokgoro in 2018.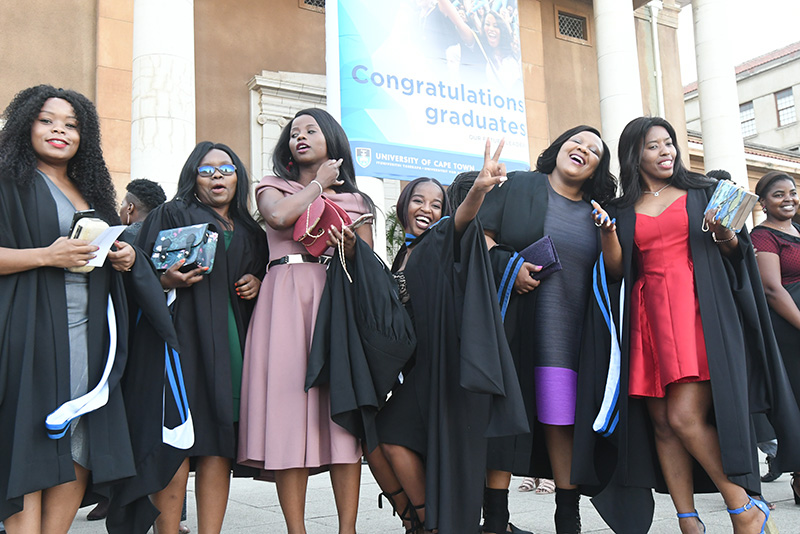 Today, statistics reveal a very different campus. According to official numbers, 15 287 women were registered at UCT in 2018, accounting for over half the institution's total 28 673 students. Forty-four percent of academics at UCT are women and the university is committed to increasing this proportion, especially black women academics.
The numbers among younger women academics augur well in this regard: half (170) of UCT postdoctoral research fellows are women; 58% of its Emerging Researcher Programme members are women; and five out of eight of UCT's 16 National Research Foundation P-rated scholars are women (out of six in the country).
---
This work is licensed under a Creative Commons Attribution-NoDerivatives 4.0 International License.
Please view the republishing articles page for more information.
---