The second All Africa Junior squash tournament hosted by the University of Cape Town's (UCT) Squash Club from 10 to 12 August attracted 65 teen players from as far afield as the United States and Saudi Arabia, while raising much-needed funds for bone marrow transplant charity The Sunflower Fund.
The players, aged from nine to 19, came to UCT for a weekend of exceptional squash and a chance to explore the university and interact with the student members of the squash club.
UCT sports coordinator Kerr Rogers said the youngsters competed in a variety of age groups, from U11 to U19 in both boys' and girls' events, with the event run by elected UCT squash players who serve on the squash club's committee.
"The young players get the chance to enjoy a great weekend of squash while engaging with the UCT players and finding out what the university offers up-and-coming squash players who may be planning to register here for [an] academic course in the future," he said.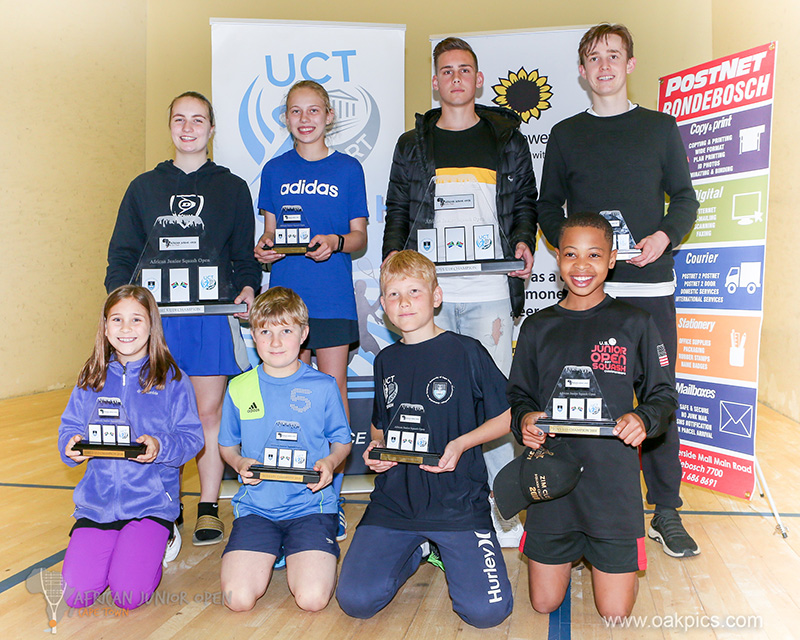 Valuable experience
On the flipside, the squash students gained valuable skills and experience in hosting and running an international event that met international squash standards.
The winners were:
Boys U19: Peter Townes (17) of East London
Boys U17: Adam Morkel (16) of Cape Town
Boys U15: Ryan Gwidzima (12) of Zimbabwe
Boys U13: Hector Durbach (10) of Cape Town
Boys U11: Luke Tremeer (10) of Cape Town
Girls U17: Jordyn Lee Campbell (15) of Cape Town
Girls U15: Elske Garbers (13) of Potchefstroom
Girls U13: Charlotte Mehnert (9) of the US.
The UCT club partnered with The Sunflower Fund, raising awareness and R2 500 for the charity at the event.
The Sunflower Fund is dedicated to educating the public about the need for bone marrow donations and handling the registration process for people signing up to join the South African Bone Marrow Registry (SABMR). By increasing the number of donors listed on the national database, they raise the odds of a match for children and adults diagnosed with leukaemia and other life-threatening blood disorders.
---
This work is licensed under a Creative Commons Attribution-NoDerivatives 4.0 International License.
Please view the republishing articles page for more information.
---