Tackles are made almost every 30 seconds in rugby matches, often at high impact, causing half of rugby-related injuries to both forwards and backs. But evidence-based tackle-contact training can make a difference at all levels of the game, says UCT sports scientist Dr Sharief Hendricks.
Pundits say it was the tackle, central to their hallmark pressure defence, that won the Blitzboks their second World Rugby Sevens Series title in Paris on 14 May.
While the tackle is central to sound defence, players are at risk of injury when their tackle technique is wrong, says Hendricks, a researcher at UCT's Division of Exercise Science and Sports Medicine (ESSM). Tackle-related injuries can cut short professional careers and sour younger players' aspirations.
However, science is helping usher in a new era of strategies to improve safety and performance in the tackle. Hendricks is well in the thick of things.
In general, youth rugby players are more at risk of injury during contact compared to senior players. These injuries, whether to the tackler or the ball carrier, account for roughly 50% of all rugby injuries. Scrum-related injuries tend to be more severe, but because the scrum occurs less frequently than the tackle, the opportunity for injury is lower, says Hendricks.
"Whether a junior or senior player, high-school player or professional, sevens or 15s, players need to safely and effectively engage in contact," he added. "Despite the dynamic nature of rugby contact, we know two things will improve a player's performance and reduce their risk of injury: a player's physical conditioning and technical proficiency."
He and the team at ESSM are now developing a contact training programme that includes details such as frequency, intensity, contact type, timing, conditions and the number of sessions to train contact before competition.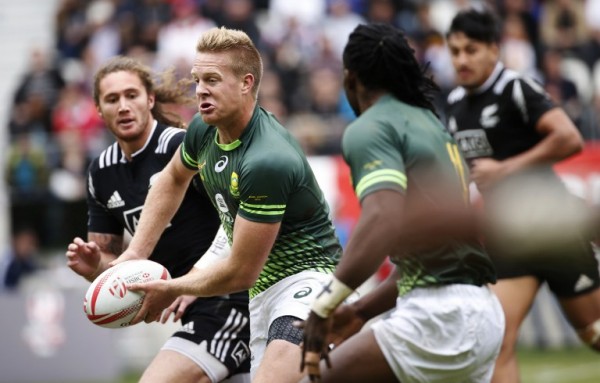 Contact simulator
The back story to this is Hendricks's doctoral thesis on injury prevention and effective tackle technique in rugby union, supervised by ESSM's Professor Mike Lambert. This research encompassed the physical aspects of the tackle: how fast players move into the tackle and what makes a good tackle.
"We also looked at what coaches are doing during training sessions. For example, coaches spent only 15% of their time coaching the tackle – too little considering the number of tackles in a match. And some coaches confuse coaching the tackle with coaching defence."
Coaches also appear reluctant to expose their players to contact in training because of potential injury.
"But what they don't understand is that by doing this they're not preparing them for the contact demands in matches, which increases players' risk of injury in matches."
It's clear that the old tackle-bag routine has seen its day. In addition to developing a contact training programme, Hendricks, PhD candidate Nick Burger and retired UCT senior technician, Harry Hall, developed the UCT Contact Simulator, based on video analyses of over 5 000 tackle events in matches.
"The simulator will measure a player's tackle contact technique after undergoing a mentally and physically fatiguing protocol. The study will be conducted by MSc student Demi Davidow and the results from these studies will feed into the design of a contact training programme."
Another issue with monitoring and managing rugby skills is that there are no reliable and valid measures for coaches. To fulfil this need, Hendricks and the team have designed a skill assessment protocol, which is being tested by PhD candidate Steve den Hollander.
"Like the contact simulator, the goal will be to test the relationship between measurements on the skill assessment and risk of injury and performance in matches."
Beefing up research
UCT's rugby research group has grown over the years with new collaborations in top rugby nations. Their work has guided law changes and national policy. Part of UCT's rugby research group targets South African Rugby Union's (SARU) BokSmart national injury prevention programme.
"We've worked closely with BokSmart, looking at tackle injury mechanisms and techniques, and improved player safety and welfare through educating coaches, referees, players, medical staff and administrators.
"Our most recent publication on technical determinants of tackle and ruck performance in international rugby union was a collaborative project between UCT, Leeds Beckett University, Yorkshire Carnegie Rugby Football Club, Stormers / Western Province Rugby and SARU's technical department."
Hendricks has more than a passing interest in the field. Passionate about the game, he played scrum half for the Western Province U/21 side in 2006 and for the Ikey Tigers from 2008 to 2012. He recently signed up with Schotschekloof Walmers RFC in Bo-Kaap.
His work has been published in the top sports science and medicine journals and he has presented his research at the World Rugby Medical Commission and International Olympic Committee (IOC) medical conference.
Last year he got a call-up from Leeds Beckett University in the UK, where he worked with Dr Ben Jones on youth rugby development in England. In 2016 a group of academics (not sports scientists) in the UK had argued for banning the tackle in UK high schools.
But players are more resilient than we think, says Hendricks. Tackles might seem hard from a viewer's perspective, [ask any mother standing on a side lines of an U/9 rugby match] but players can take that kind of impact.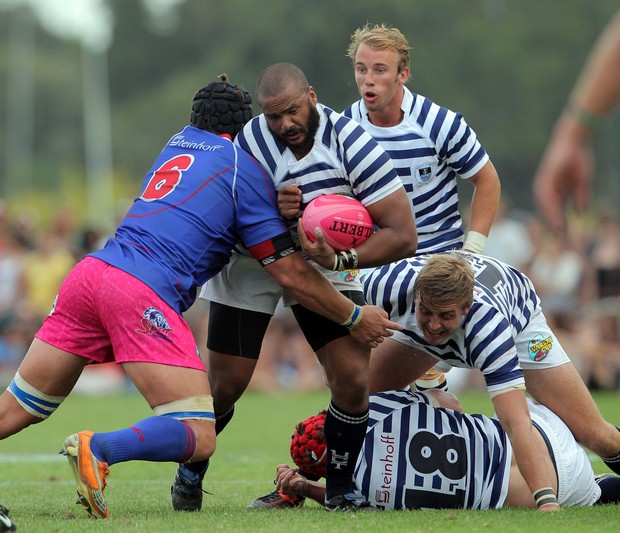 "This relates to their physical conditioning and their technique. So, if these have been properly taught and trained, players can withstand most high-impact collisions."
The watchwords are "taught" and "trained".
As he points out, there are risks attached to any sport.
"In rugby, we're trying to reduce that risk and there must be a balance between the risk of injury in a sport and the benefits that sport has to offer."
Collaboration between all parties involved in the game is important.
"We want to debunk the idea that as researchers we know best; do it our way and you'll reduce the risk of injuries. We want to work with coaches, players, policymakers and key stakeholders to help us design and implement a contact training programme for players."
---
This work is licensed under a Creative Commons Attribution-NoDerivatives 4.0 International License.
Please view the republishing articles page for more information.
---