In the wake of the COVID-19 pandemic, the University of Cape Town (UCT) introduced emergency remote teaching and learning as a temporary learning methodology to ensure that students would be able to complete the academic year. It's been almost four months since formal online teaching and learning kicked off on 28 April and students and staff are "soldiering on" to make the most of their new normal.
As the COVID-19 pandemic intensifies and South Africa prepares for the highly anticipated peak of infections in August, the university announced last week that it would continue emergency remote teaching and learning for the remainder of the 2020 academic year.
UCT News canvassed the campus community (virtually) for some personal anecdotes about and perspectives on remote teaching and learning.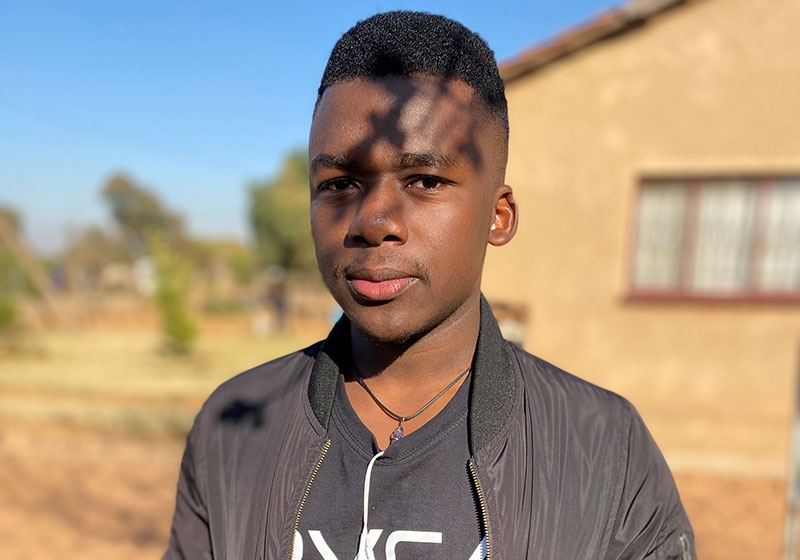 Daniel Mapiti – third-year computer science and computer engineering student
"It's been a roller coaster ride. In the beginning, everything was so hard: the quizzes, the online assessments – everything. When load-shedding hit it felt like I was taking two steps back! I struggled to find the right time to study without distractions. I was forced to adjust my study routine from day to night."
"As time passed things got easier and I felt less overwhelmed."
"As time passed things got easier and I felt less overwhelmed. The extra quizzes and assessments helped a lot. Now I am soldiering on."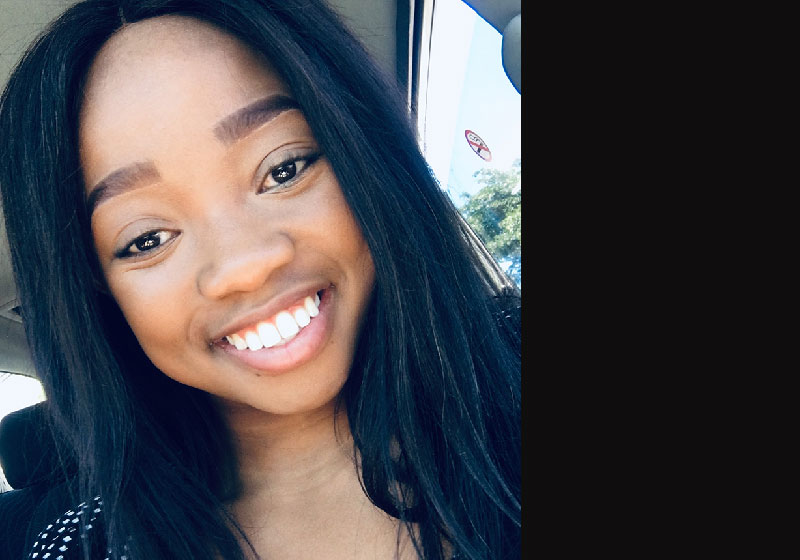 Pearl Mamabolo – third-year accounting student
"It's been a roller coaster and I feel like I've just been plunging down – not knowing if the amount of work I was putting in was enough, and the fact that I was unable to track my progress through assessments in some courses made everything worse.
"My biggest challenges were network connectivity and managing my monthly bundles. There's only one spot in our house where the network is strong enough to hotspot and that made the challenge so much bigger for me. Consistency and having a routine are important – anything to get life as close to campus as possible. My family's support has been crucial in this process too.
"To be honest, I never want to do remote learning again. But this experience has helped me to be more resilient and I'm grateful for that."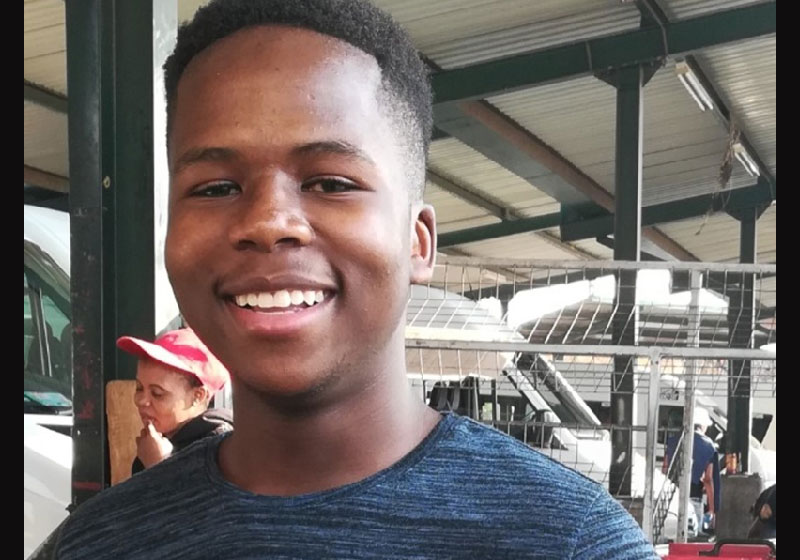 Senelo Tseka – second-year law student
"It has been a poor, unpleasant and unproductive experience. But I understand why we needed to go this route. I experienced little to no reduction in course content and I was forced to drop a course due to the sheer volume of work it demanded. All of this in my non-conducive study environment. I was and still am struggling to keep up with submitting my assignments.
"For me little has worked. I think it's because of the nature of remote learning and how significantly disadvantaged some students are."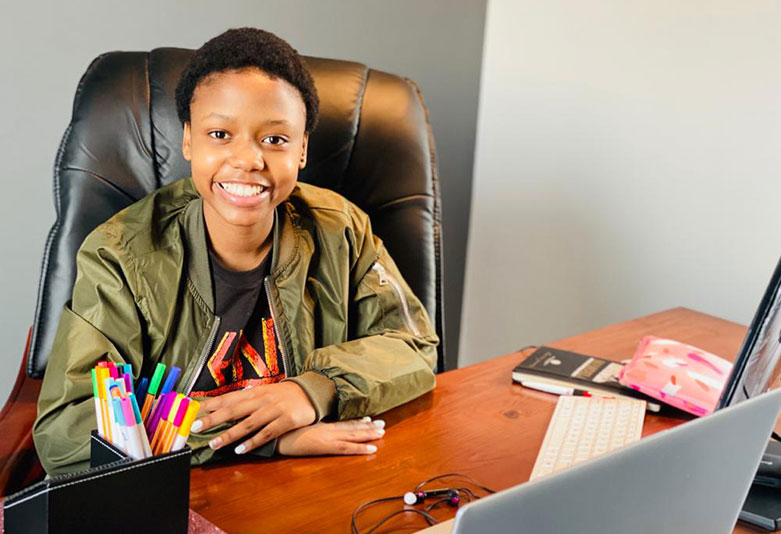 Boitumelo Molotsane – first-year actuarial science student
"At first I really struggled to adapt to my new study environment, especially because it's at home. I was forced to change my routine and find a space in the house conducive to studying. I missed my friends who would drag me to Hlanganani for study sessions. To overcome this, we formed a study group. This worked well even though we're all in different parts of the world. We motivated, encouraged and helped each other.
"I struggled with network connectivity, data and the overload of information, which led me to miss important communications. If I could do it differently, I'd advise more communication via WhatsApp – it's easier to work with because it's our lifestyle."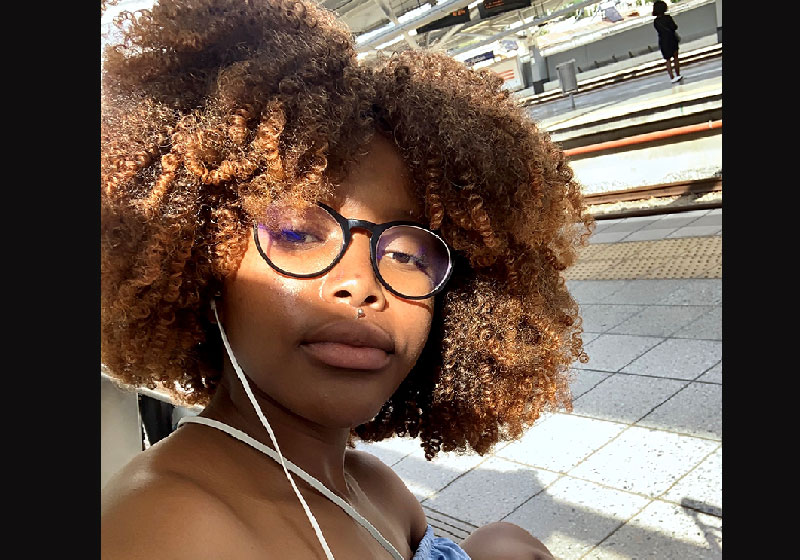 Lerato Lebelo – first-year occupational therapy student
"Remote learning really wasn't as horrible as I expected it to be. It was an interesting way of learning and it tested my determination and reinforced my self-motivation and self-discipline. It's one thing being on campus doing the work; it's a completely different thing learning at home.
"Remote learning doesn't mean working alone; it just means working together but apart."
"Concentrating on one module per day worked well for me, and the slightest bit of exercise and some off-screen time did wonders. Keeping in touch with my campus friends also helped me a great deal and I felt like I was still part of the university community. It also motivated me to stay on track with my academics. This semester I'm going to start a virtual study group. I've come to realise that remote learning doesn't mean working alone; it just means working together but apart."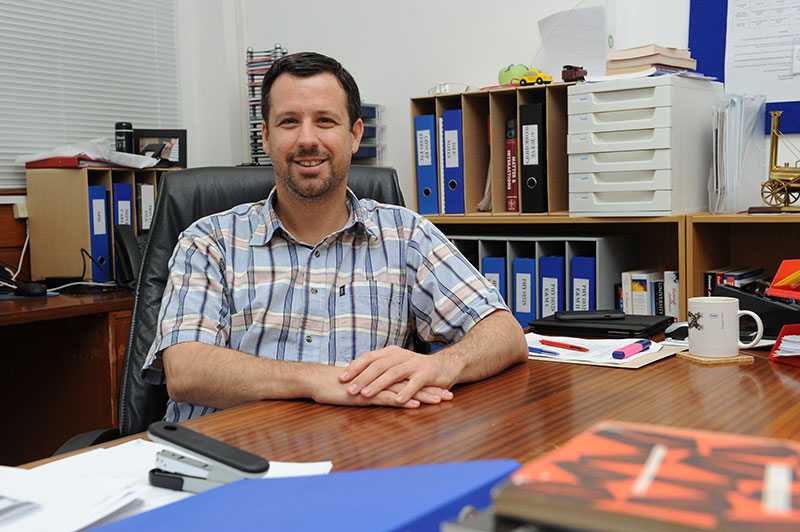 Dr Spencer Wheaton – senior lecturer in the Department of Physics
"I've been pleasantly surprised by the numerous positives that have emerged from this period and have been incredibly heartened by the response from students.
"In the beginning when classes were suspended, I feared that once remote teaching and learning began, I might be inundated with negative comments from students. But, like my colleagues and students, I rose to the challenge and accepted that we had no option but to remain positive and make the most of the situation.
"It's been a tremendous challenge creating engaging content that promotes active learning without face-to-face interaction. I had plenty of students who messaged me via WhatsApp and received hundreds of emails and Vula messages. I felt somewhat guilty at the appreciation my response would illicit. All of these interactions served to somewhat lessen my own feelings of isolation. I needed them as much as they needed me."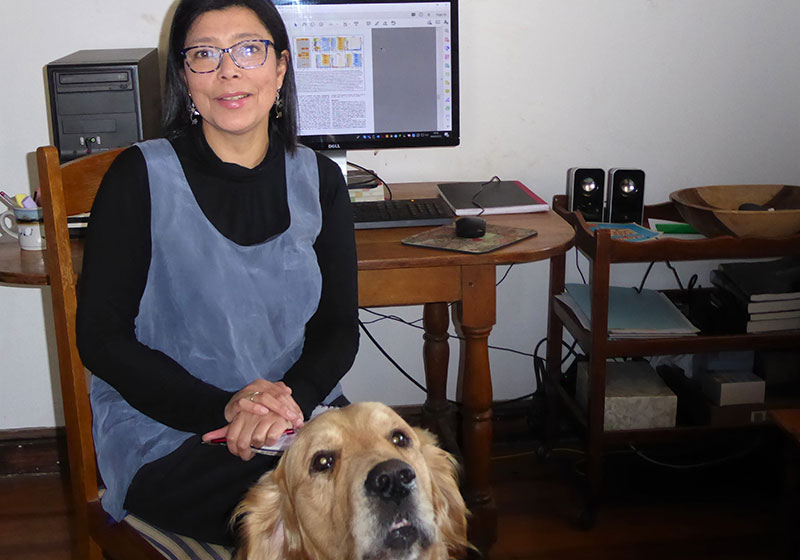 Dr Colleen O'Ryan – lecturer in the Department of Molecular and Cell Biology
"It's been tough and a steep learning curve for me. It was difficult to juggle work and home commitments, especially during those early days [of] the hard lockdown.
"Thankfully some students have managed this process well and it reflects in their grades, but there have also been students who have struggled. I too have had internet and hardware issues and teaching online was stressful; this gave me insights into just how stressed students with fewer resources were.
"As an improvement, we need to address the internet access issue to have more synchronous teaching, using platforms where we can see each other."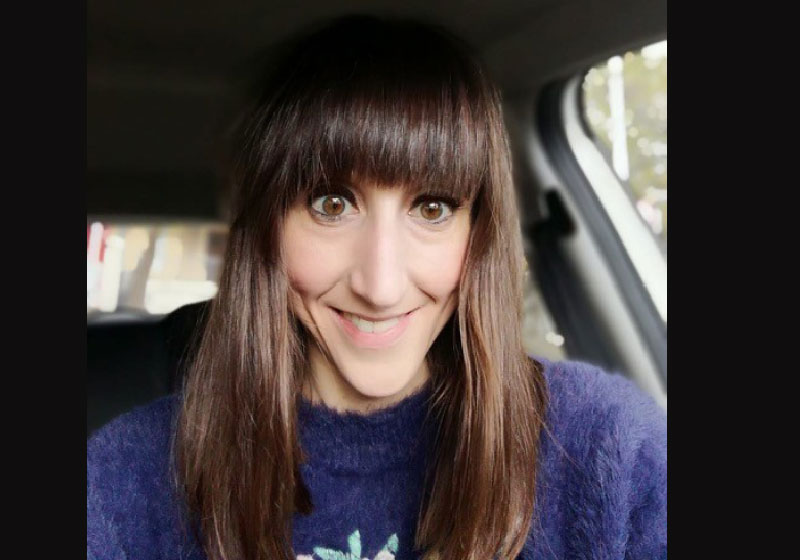 Dr Juana Sánchez-Ortega – lecturer in the Department of Mathematics and Applied Mathematics
"Teaching online has been extremely challenging and time consuming. It requires more time than face-to-face teaching.
"I had to gain some new skills very quickly. Perhaps, for me, the most difficult part was not knowing how to start and what to do. But once I knew what I wanted and knew how I was going to structure my course, it became so
"The COVID-19 pandemic has made me grow as a lecturer and I love that."
"I always like to keep positive and so have learnt how to prepare teaching material in a new way. The COVID-19 pandemic has made me grow as a lecturer and I love that. In the beginning I worked until very late at night and restarted again early in the morning – with a two-year-old this wasn't easy. I was determined to do my best to help my students. I am pleased to say that the majority of them are coping very well."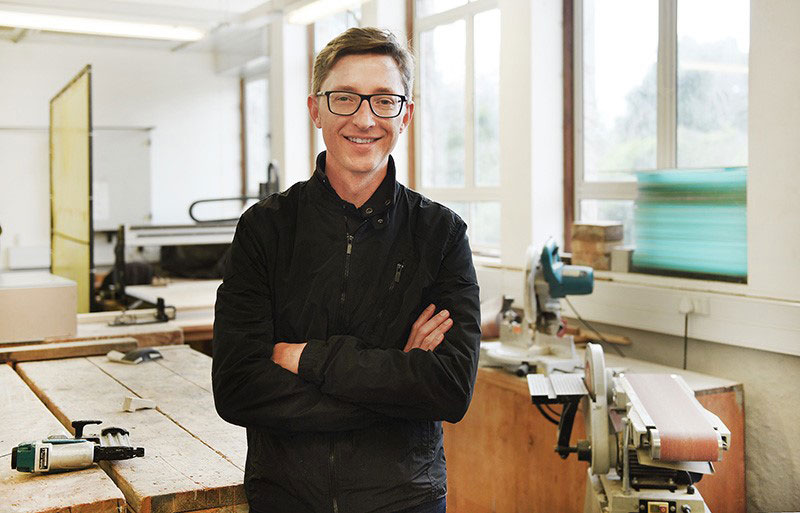 Michael Louw – senior lecturer in the School of Architecture Planning & Geomatics
"It's been surprisingly good and my students have taken to remote learning very well. They've been fully engaged and the work they produce is of a high standard.
"We experienced some challenges in the beginning, which included gaining access to specialised software like Photoshop and InDesign – some of these companies allowed free access during the semester and this helped a lot.
"Zoom sessions and presentations on Vula worked well. My colleagues Scott Johnston, Sonja Spamer, Stella Papanicolaou and I managed to simulate studio teaching quite successfully (via Zoom) and concluded the first online exam in our department.
"If Zoom could be zero rated that would help to keep the sense of community and student engagement active. A sense of community is so important during isolation."
---
This work is licensed under a Creative Commons Attribution-NoDerivatives 4.0 International License.
Please view the republishing articles page for more information.
---