In keeping with the Women's Month tradition, sporting enthusiasts gathered under one roof to celebrate three dynamic and inspiring women in sport; acknowledge their achievements; and toast their tenacious, determined spirits – the bedrock of their success.
Organised by the University of Cape Town's (UCT) ParaSport Club, the seventh annual Women in Sport talk was held on Monday, 7 August. Sporting buffs from across the university attended the hybrid event, traditionally arranged in the lead up to National Women's Day, which takes place on 9 August annually.
The speaker line-up included Cornelia Liebenberg, an avid parasport runner and triathlete; UCT honours student and parasport enthusiast, Alex Pasqualli; and local and international sports physiotherapist Dr Helen Millson. During the event, the trio discussed their definition of perseverance, especially as women in sport.
'I can't' is not an option
Liebenberg, who was born with a degenerative eye condition, which, over the years has resulted in a complete loss of her vision, said perseverance is exactly what she needs to get through each day. As a blind woman, she said, doing simple tasks like grocery shopping require a great deal of perseverance.
"Living with a disability means you need to persevere every day".
"Living with a disability means you need to persevere every day. Just going shopping [can be a challenge]. Sometimes my guide dog gets lost or confused, or I need to ask a shop assistant for something and when I can't find one. So, it's a challenge and remains a challenge," Liebenberg said.
"My definition of perseverance is doing something that's challenging, that takes from you on an emotional, mental and physical level and [helps you] to reach your end goal."
She told the audience that she always enjoyed running, and thanks to her can-do mindset, dedication to the sport, meticulous training programme and support from an excellent running aid, she conquered the Comrades and the Two Oceans Ultra Marathon multiple times. Thereafter, one thing led to another and Liebenberg found herself participating in her first triathlon, which she described as a "terrifying and extremely traumatic" experience, especially the swimming element. But she persevered and in 2019 participated in her first Iron Man South Africa, and has not looked back.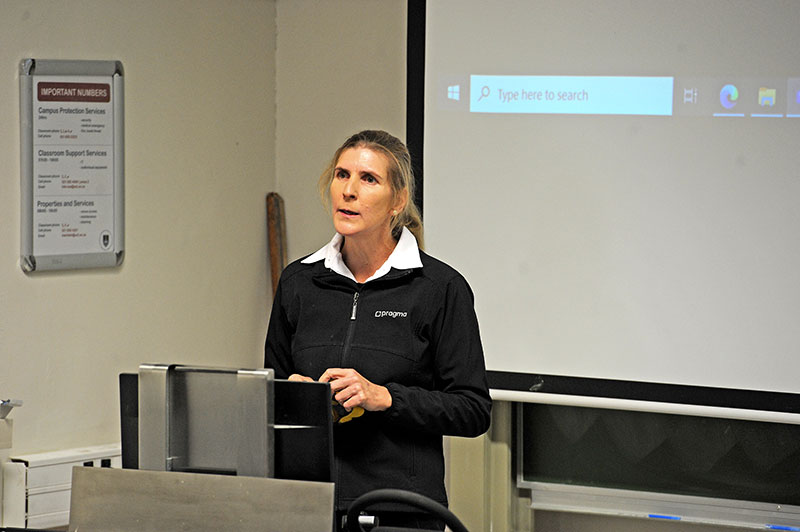 "I was taught that whenever you think that you cannot carry on, or you feel like you're dying – you're not. You can still carry on. And never use the words: 'I can't' because once you say that, everything just falls apart," she said.
'My life in a nutshell'
For Pasqualli, the topic of perseverance fit perfectly because "that is literally my life in a nutshell – constantly persevering [regardless] of the obstacles or challenges".
Pasqualli was born with diastrophic dysplasia – a rare condition that affects the body's cartilage and bone development. At the time of her birth in 2000, doctors said she was the only known infant in the country with the condition. People living with diastrophic dysplasia are short in stature (they have short arms and legs), and experience early onset of joint pain and joint deformities, which restricts movement. These challenges make walking difficult and worsen with age.
But as a child and young adult, Pasqualli has not allowed her disability to get in the way of her success. In primary school she participated in a range of sporting codes, including shot put, discus and javelin. She told the audience the only drawback of attending a mainstream high school was the lack of sporting codes for learners with disabilities. But she found her way around that and joined a gym. So, when she enrolled for her honours in linguistics at UCT, she was pleasantly surprised to discover UCT's ParaSport Club, where she was first introduced to wheelchair rugby. And after playing her first game a few months ago, she is now hooked.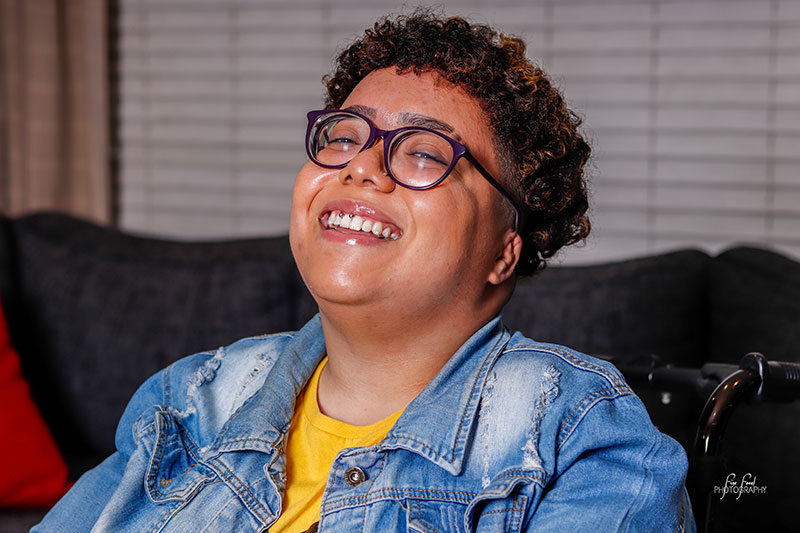 Pasqualli encouraged women in sport to never stop believing because anything is possible.
"Have your bad days and go through the motions, but don't stop moving. Keep your focus and find your purpose and when you do, hold that at the centre of what you want to achieve in your life. I know it's easier said than done. But I am living proof that it's possible," she said.
A woman in a male-dominated industry
When it was Dr Millson's turn to take to the podium, she discussed the concept of perseverance in relation to her lifelong career as a sports physiotherapist. Millson served as the sports physio specialist for Western Province and Stormers Rugby and also completed a stint in the United Kingdom – providing medical advice to insurers with regard to elite sport, including the Premier League Football and England Cricket.
"It's great to be a woman in a man's world; it's great fun working your way [through this industry] and I would not swap it."
She said to succeed as a professional woman in a male-dominated industry, having knowledge on your discipline is key. Further, she added that trust and respect for various cultures and religions; confidentiality, passion and commitment to your craft; and adaptability and collaboration are equally important.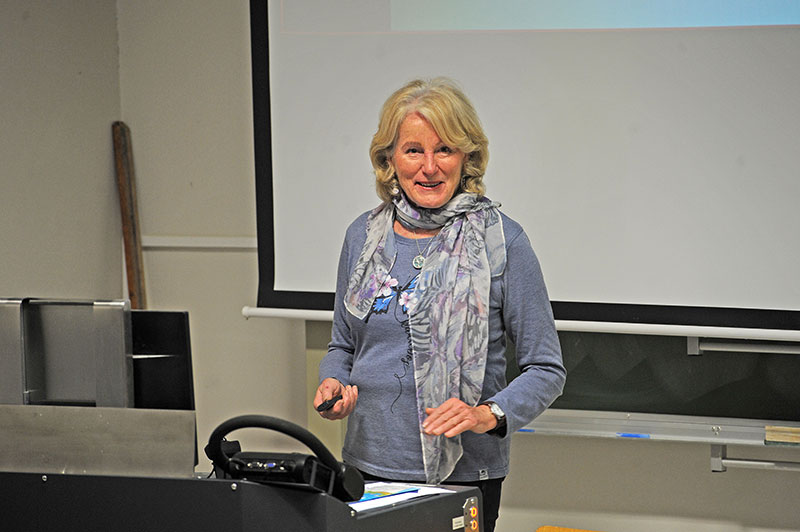 "But to me, the bottom line is ethics – that's my baseline. Your morals and ethics [are] the foundation of every decision you make. It's the most important thing for me," she said. "It's great to be a woman in a man's world; it's great fun working your way [through this industry] and I would not swap it."
---
This work is licensed under a Creative Commons Attribution-NoDerivatives 4.0 International License.
Please view the republishing articles page for more information.
---