Students from the University of Cape Town's (UCT) Faculty of Health Sciences have spent the past few months on the frontline, playing their part in the country's fight against the COVID-19 pandemic.
Since June, fifth- and sixth-year medical students have volunteered their time and skills in an initiative known as the Groote Schuur Hospital Ward Work. The students have been working with Groote Schuur Hospital's social work and liaison teams and assisting in the hospital wards.
"This is a unique opportunity for students to learn about COVID-19 while working in a pandemic situation and being part of a multidisciplinary response team."
Students assist by taking blood samples, putting up drips and assisting with porter duties. They have been runners for personal protective equipment (PPE), oxygen cylinders and other equipment. Other duties include helping to update bed status, record-keeping and other administrative tasks, doing clinical assessments under supervision and participating in ward rounds, answering telephones and relaying messages and discussing and updating families on the condition of their relatives.
"This is a unique opportunity for students to learn about COVID-19 while working in a pandemic situation and being part of a multidisciplinary response team," said Savannah Verhage, the president of the UCT Surgical Society (SurgSoc).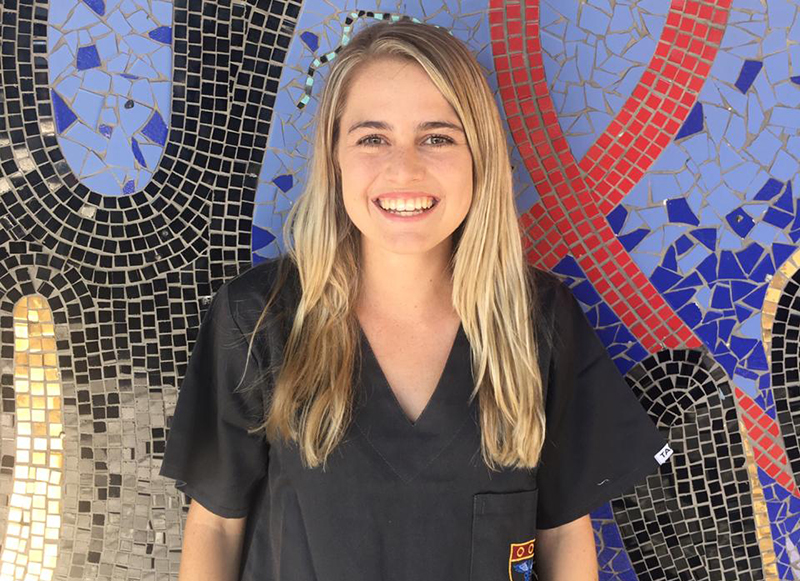 The SurgSoc is a student society with over 600 members from the university's Faculty of Health Sciences. It was established in 2006 and is affiliated with Groote Schuur Hospital's Department of Surgery. Society members are passionate about surgery, research and outreach.
When the pandemic hit and the national lockdown was enforced, Verhage and the rest of the SurgSoc executive team were quick to respond and have since been focusing on assisting with the coordination of initiatives such as the Groote Schuur Hopsital Ward Work.
Playing their part
While playing their part in the fight against COVID-19 over the past two months, students have been put to the test.
For Verhage, a low was witnessing how rapidly the province's number of COVID-19 cases escalated and how an already strained healthcare sector struggled to cope with the increased patient burden. However, she is optimistic and grateful that the province has reached its peak, that cases are declining and that her fellow students have stepped up and played their part.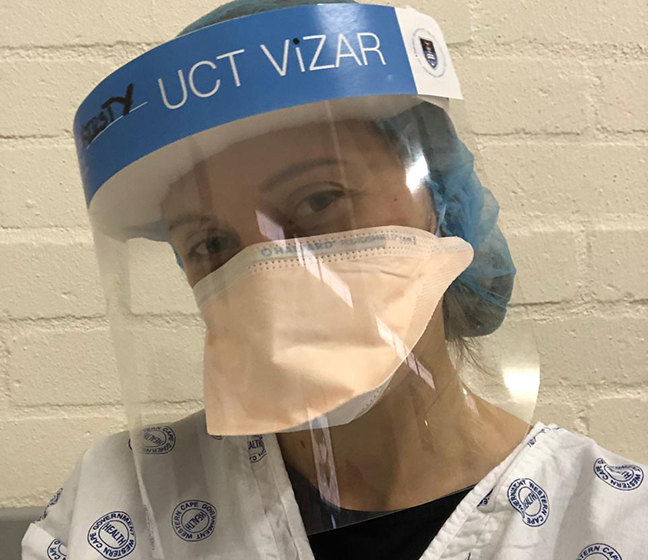 "The student volunteers have made a discernible contribution to the frontline response, which has been awe-inspiring," said Verhage.
She added that these student volunteers have been willing to assist on the frontline while also juggling a 'new normal' of online learning and the lockdown, and that this was "truly commendable". It was also encouraging to see the value of the student volunteers in the nation's frontline response, particularly as healthcare workers started getting infected and had to go into isolation.
Further initiatives
The society's executive members have also been assisting with the coordination of three other initiatives in response to the pandemic. This means that around 250 UCT health sciences students have been volunteering alongside and assisting those on the frontline.
There are also student volunteers staffing the Western Cape Government's COVID-19 hotline, which began operations in March. These students are based at the province's disaster management centre and work 12-hour shifts – either during the day or at night.
"This initiative has given them first-hand experience of disaster management protocols in the midst of a global pandemic."
Verhage said that while there is no direct contact involved, her fellow students play a valuable role in referring patients to the appropriate level of care, which significantly reduces the burden placed on frontline staff.
"This initiative has given them first-hand experience of disaster management protocols in the midst of a global pandemic," she said.
Another initiative has seen UCT medical students assisting in Groote Schuur Hospital's COVID-19 testing centre, which launched in May. Here, students are involved in both administrative and clinical patient testing duties and are stratified according to their clinical experience.
Students from the health and rehabilitation sciences at the Faculty of Health Sciences, those pursuing PhDs and masters' and medical students in their first to third year, assist with administrative tasks. The more senior medical students in years four to six assist doctors with screening and testing patients for COVID-19.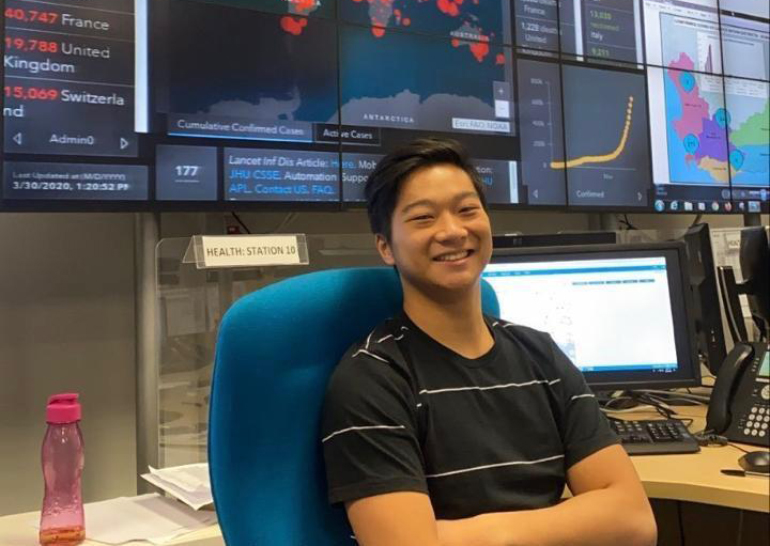 Finally, students have also been assisting with the province's case and contact tracing since April. This initiative allows students to volunteer regardless of their current location in the country as it can be done remotely. Students are reimbursed for airtime costs, thus minimising financial barriers. These volunteers assist the province's Department of Health by contacting patients and their close contacts to ascertain risk. They also share valuable information about self-isolation, as well as when and where to seek medical care.
One of the highlights for Verhage was when the case and contact tracing teams informed her that students had recognised a language barrier during their phone calls with patients. Students immediately got to work and translated their contact-tracing transcripts into isiXhosa and Afrikaans to assist with communication and remove language barriers.
Rewarding volunteers
Verhage explained that the volunteer initiatives will continue "for as long as there is a need for student assistance on the frontline". However, as fourth- and fifth-year medical students have started returning to the clinical platform since late August, there has been a decrease in volunteer numbers. Fortunately, this has coincided with a substantial decline in the number of new cases in the province.
But the SurgSoc still hopes that their fellow students will continue to volunteer where they can until the fight is truly over. To incentivise their involvement in the long term, the society has collaborated with UCT Plus to provide the volunteers with a COVID-19 Service Leadership award, which will be added to their transcripts.
Students will also be able to use the hours that they have accumulated towards their elective time in their sixth year – a reward for their contribution to the nation's fight against COVID-19.
---
This work is licensed under a Creative Commons Attribution-NoDerivatives 4.0 International License.
Please view the republishing articles page for more information.
---