The University of Cape Town (UCT) Cycling Club made history recently when the Private Client Holdings racing team took third place in the challenging 202-kilometre Coronation Double Century (CDC) endurance road cycling event, winning a spot on the podium for the first time in their seven years of participation.
Led by Matthew How, who played a critical role in selecting the best combination of riders to chase a podium finish, the team included eight other UCT students. They were Luke Evans, Nicholas Lambrecht, Michael Lambrecht, Ryan Schmitz, Zandi Rohrer, Richard Simpson, Andrew Reaper and Martin Freyer.
They were joined by alumnus Richard Damant and two other local cyclists, Michell Eliot and Devin Shortt, to complete the 12-strong team to take on the three-part race at the end of last month.
The 110 km and two 40 km stretches are separated by a 10 km neutral feeding zone which forces cyclists to rest and recuperate. Each section must be completed by a minimum of six riders.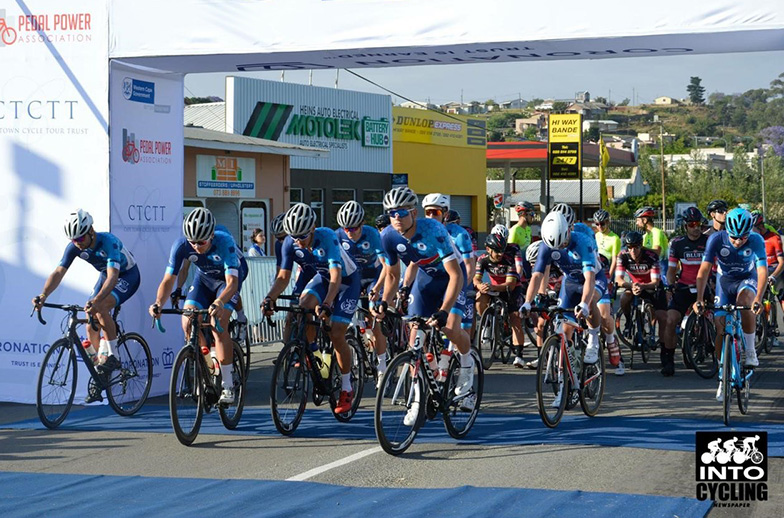 On the first, most hilly leg, the team started off steadily, saving their strongest six climbers for the Op de Tradouw Pass, undaunted by Team Bluff Meat Supply which passed them early on. They overtook them again on the pass, but Team Bluff Meat Supply rallied for a neck-and-neck finish of the first section.
Giving it their all
In spite of losing Schmitz after only 30 km due to mechanical issues, the UCT team started the second leg with 12 riders, prepared to give it their all over the next 40 km. They finished the middle section in provisional third place.
"With only six riders left there was no room for error, and all six had to get to the finish together."
They entered the final leg with 11 riders, each giving everything possible although by the end only six team members were still on their bicycles.
"With only six riders left there was no room for error, and all six had to get to the finish together," the UCT team members said.
"The six of us pushed each other to our limits over the last few hills, pushing aside the pain to cross the finish line broken and tired, but ecstatic to have finished an event with such camaraderie and in third place – on the podium for the first time in seven years."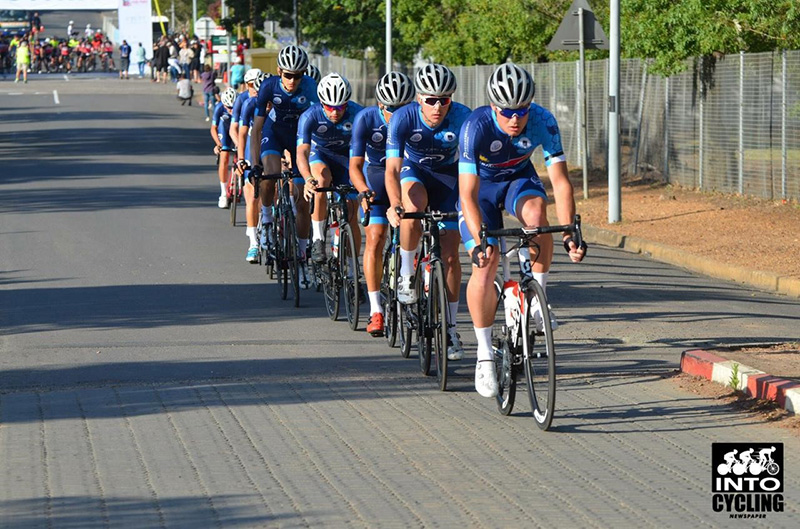 The composite team of Active Bodies put in a masterclass in long-distance team time-trialling to defend their Coronation Double Century title in a time of 04:32:41. Alfa Bodyworks/Giant finished in second place for the third consecutive year, with the UCT team rounding out the podium.
---
This work is licensed under a Creative Commons Attribution-NoDerivatives 4.0 International License.
Please view the republishing articles page for more information.
---