It's been a year of milestones for the University of Cape Town (UCT) Cycling Club, which has seen the election of its first female chair, the formation of a women's racing team and the club's involvement in a number of social responsiveness projects. These include the launch of a scholarship programme aimed at helping a deserving learner get into university through cycling.
The women's racing team was formed partly through the efforts of Liam Swanson and Gregg Christy, both past chairpersons of the club.
"It was Liam and Gregg who spearheaded the whole thing," said Megan Anley, who runs the marketing and social media portfolio on the club committee.
Before 2018 there were only four women who raced for UCT Cycling, she said, and it was always Swanson and Christy's dream to have a women's team.
"So they pushed for this to happen, both with the sponsors and financially."
Three strong female cyclists joined the club this year and, with the four others, now comprise the women's team. They soon made their presence felt on the cycling scene with Hayley Preen winning the women's division at the University Sport South Africa (USSA) Cycling Championships, which were held in Pretoria earlier this year.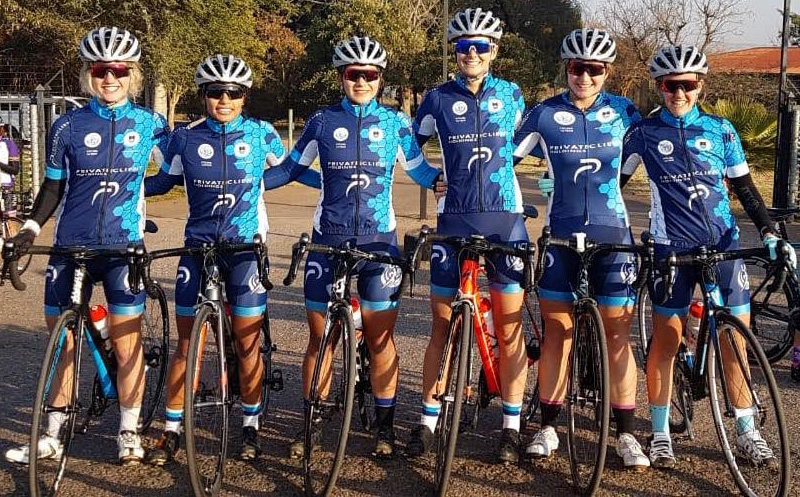 Preen, a first-year engineering student, is the star of the women's team.
"You usually get someone who's a sprinter or a climber, but Hayley is good at everything – she cleaned up," said pioneering female club chair Megan McCarley.
The women also compete in Western Province league races where Preen and teammate Courtney Webb both have multiple wins under their belts.
"We had a ladies-only bunch for the first time this year at the Western Province league races, which was so different. When we race with the men, [we] just end up … not really doing anything," said Anley.
"Having a ladies-only bunch … is better for us tactically. It means we can have our own race, but also means that it's a lot safer for us," she added, explaining that there are often crashes in races and "in the men's group you would have [them] coming down on top of you".
"You usually get someone who's a sprinter or a climber, but Hayley is good at everything – she cleaned up."
Giving back
UCT Cycling has taken on a number of social upliftment and community projects this year. They recently signed an agreement with the Pedal Power Association (PPA) to begin a scholarship programme in 2019.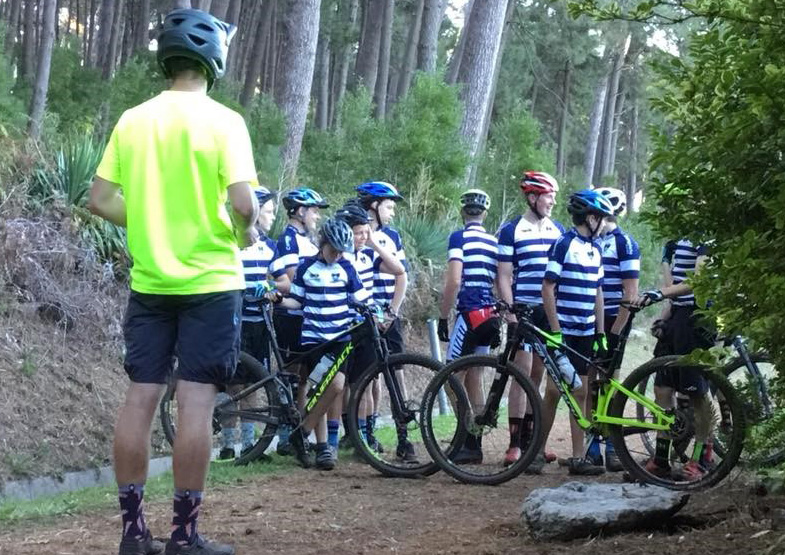 "The aim of the programme is to get an underprivileged learner into university through cycling," said McCarley.
"This is a platform for UCT cyclists to tutor learners in grades 8 to 12 in their various school subjects. Ultimately, we will assess how well [the learners] have done academically and how well they have looked after their bikes."
Good bicycle maintenance will be used as a measure to gauge the learners' responsibility and determination, and the reward will be a scholarship to attend university.
Another club initiative that is aimed at high-school learners and developing their love of cycling is Track Tuesdays, where the boys and girls get to race against one another on the university's impressive mountain bike track.
Twenty JAG Foundation riders have also taken part in Track Tuesdays this year. The JAG Foundation focuses on taking learners from high-risk communities and teaching them life skills through sport as a means of sustainable empowerment.
Female cyclists have joined Track Tuesdays for the first time, too.
"The UCT track is better this year than ever before. It's got some cool technical bits on it, and as of this year it is open to the public," said Anley.
The cycling club also organised a Breast Cancer Awareness Club Ride on 21 October, which was well supported.
"We had 19 people come on our club ride over the weekend, and this was just before exams started," said McCarley.
Earlier this year they encouraged cyclists and other sportspeople to donate their unwanted medals for a good cause.
"The medals get distributed around hospitals in the Western Cape as bravery medals for kids undergoing surgery," said Anley.
The initiative aimed to raise 100 medals, but raced past that number to 400.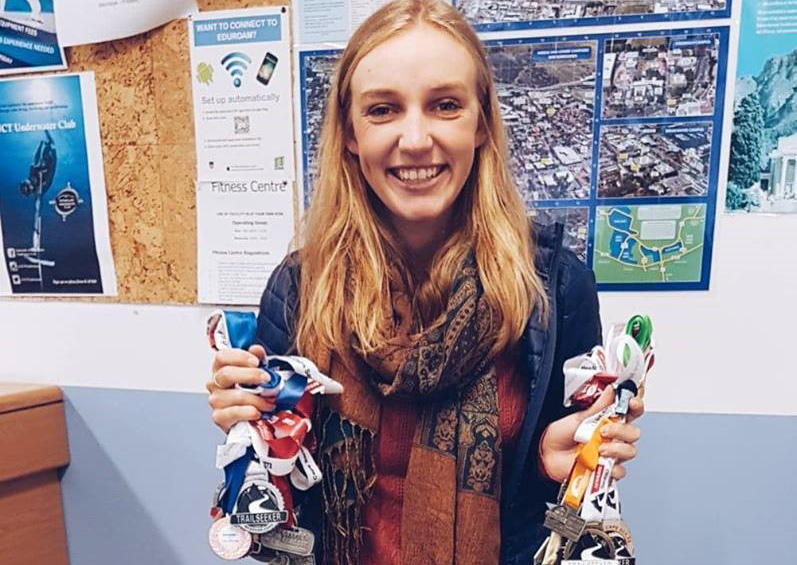 Pedal empowerment
For Women's Month, UCT Cycling hosted a series of events and talks to celebrate women in sport. McCarley said it was "like walking through a new door".
"I felt refreshed and powerful, listening to the stories and being able to relate to my biggest role models. I went home beaming."
"The medals get distributed around hospitals in the Western Cape as bravery medals for kids undergoing surgery."
At the events, in lieu of entrance fees, the club collected donations of feminine hygiene products, which were later distributed by SHAWCO Health.
To encourage more women to enjoy the sport of cycling there are twice-weekly women-only spinning classes, and the club will run a number of women-only club rides during the course of next year.
They hope to send a women's team to Double Century – a 200-kilometre team time trial that takes place every year in Swellendam. On top of this, there's also talk of an international tour for the women's team.
The male club members will not be neglected, however, as they will go on tour to Mauritius.
"For November we are also planning a men's health month, which will focus on prostate cancer awareness," said Anley.
The cyclists have certainly been busy, but they will have to maintain momentum into next year as they prepare to co-host the 2019 USSA Cycling Championships with their Stellenbosch University counterparts.
---
This work is licensed under a Creative Commons Attribution-NoDerivatives 4.0 International License.
Please view the republishing articles page for more information.
---