The UCT Leadership Lekgotla
The University of Cape Town's (UCT) senior management team is tasked with implementing the institution's strategic goals, building its financial health and maintaining its academic excellence.
Vice-Chancellor
Professor Mamokgethi Phakeng
Deputy Vice-Chancellor: Research and Internationalisation
Professor Sue Harrison
Deputy Vice-Chancellor: Teaching and Learning
Associate Professor Lis Lange, with Professor Harsha Kathard acting since May 2022
Deputy Vice-Chancellor for Transformation, Student Affairs and Social Responsiveness
Professor Elelwani Ramugondo
Chief Operating Officer
Dr Reno Morar
Registrar
Mr Royston Pillay
---
Chief Financial Officer
Mr Vincent Motholo
Dean: Faculty of Commerce
Professor Suki Goodman
Dean: Faculty of Engineering & the Built Environment
Professor Alison Lewis
Dean: Faculty of Health Sciences
Associate Professor Lionel Green-Thompson
Dean: Faculty of Humanities
Professor Shose Kessi
Dean: Faculty of Law
Professor Danwood Chirwa
Dean: Faculty of Science
Professor Maano Ramutsindela
Dean: Centre for Higher Education Development
Associate Professor Alan Cliff (interim) with Associate Professor Kasturi Behari-Leak appointed in April 2022
---
Executive Director: Communication and Marketing
Ms Gerda Kruger
Executive Director: Development and Alumni
Mr Sidney van Heerden acting from July 2021, with Ms Sarah Archer appointed in May 2022
Executive Director: Human Resources
Ms Miriam Hoosain, with Mr Bongani Ndaba acting since May 2022
Executive Director: Information and Communication Technology Services
Richard van Huyssteen
Executive Director: Properties and Services
Mr Mughtar Parker
Executive Director: Research Office
Dr Linda Mtwisha
Executive Director: UCT Libraries
Ms Ujala Satgoor
Director: Graduate School of Business
Dr Catherine Duggan
---
Key appointments
Dean: CHED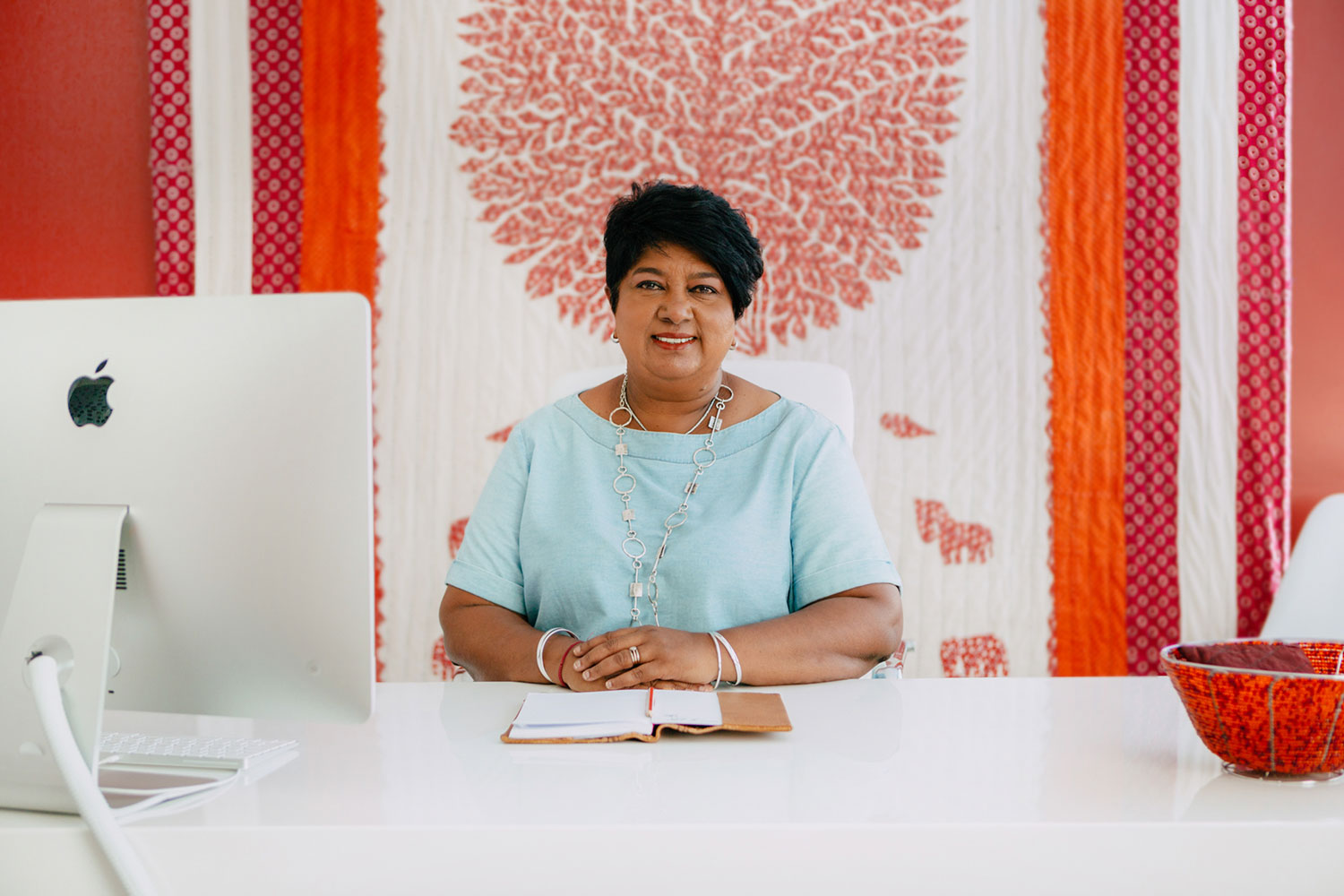 Associate Professor Kasturi Behari-Leak has a long history in education, with 32 years spent in the education space, 17 of them in higher education. This includes, but is not limited to, educational and organisational leadership, higher education transformation, social inclusion and educational change, decolonial practice, curriculum development and pedagogical innovation.
Her relationship with UCT spans over a decade. She began as a lecturer in academic staff development, progressing to senior lecturer and eventually holding the position of Director: Academic Staff and Professional Development Unit. In that same year she was appointed as deputy dean: Teaching and Learning and promoted to Associate Professor in Educational Development: Higher Education Studies.
But her leadership roles extend beyond UCT. As past president of the Higher Education Learning & Teaching Association of Southern Africa, she leads its PhD University Staff Doctoral Programme. She is the president of the International Consortium for Educational Development, a clear indication of her commitment to the development of higher education globally. Thus, her insights are recognised internationally. She leads a national collaborative staff development project and convenes an annual colloquium for new academics in the region.
She serves on the Executive Management Committee for the Department of Higher Education and Training's (DHET) South African University Teachers programme and is a peer advisor on the Council on HE Peer Advisory Group: The Reconceptualising Learning and Teaching (RELATE) Project. She has been invited as a keynote speaker to innumerable national and international events and has presented at over 32 conferences globally. In addition, she has published numerous peer‐reviewed research articles and chapters in books. She supervises and teaches in the Higher Education Studies PGDip, master's and PhD programmes.
Behari-Leak holds a Bachelor of Arts, an honours in Speech and Drama, a University Higher Diploma in Education, and a Bachelor of Education from the University of Durban-Westville, now known as the University of KwaZulu-Natal. She also holds a Master of Education from UCT and a Doctor of Philosophy from Rhodes University.
---
Executive Director: Development and Alumni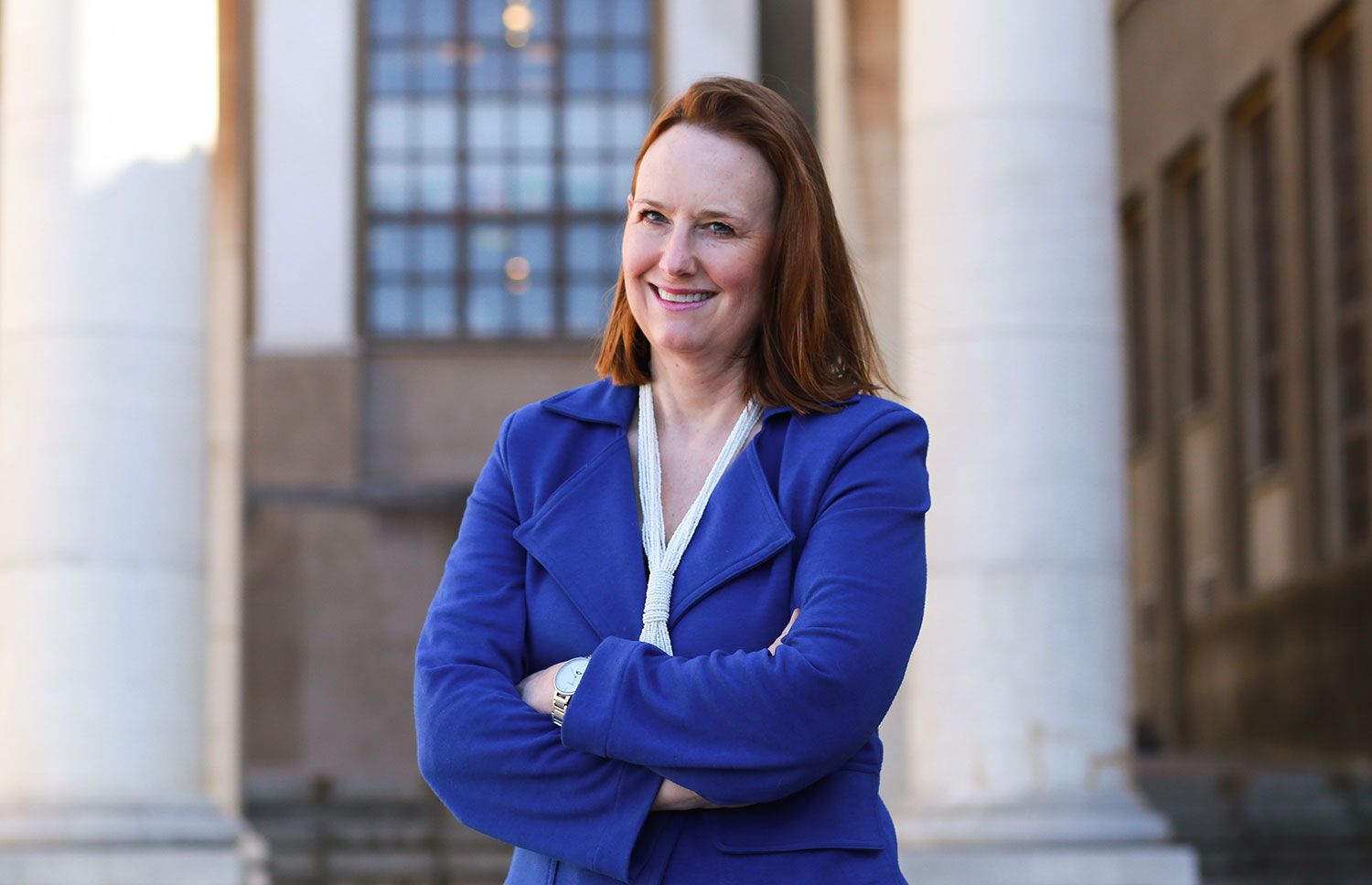 Sarah Archer joined UCT from Stellenbosch University (SU), where she held the position of director of fundraising in the Development and Alumni Department (DAD). In this role, she was involved in growing a team of fundraisers as well as a pool of committed and engaged donors, showcasing the work of the university in international circles and building strategic partnerships with multiple stakeholders.
Before her position at SU, Ms Archer was integrally involved in the department she is now leading at UCT, having started as coordinator of foundation relations in 2008, then moving to become manager of founder relations a year later before being appointed as the senior manager for international fundraising in 2011. Prior to UCT, she held management roles in the non-profit sector.
Passionate about alumni engagement and building a philanthropic culture not only across university and alumni communities but also within student (pre-alumni) and non-alumni (friend) circles, Archer has a firm belief in the saying "growing our own timber". Her passions include building collaborative fundraising networks, both within Africa and where there are compelling international opportunities, diversifying donor engagement circles and creating new models of philanthropic partnerships – within the university, across the higher education sector and with broad groupings of stakeholders.
Archer holds a bachelor's degree in English and psychology, an honours degree in English, a postgraduate diploma in human resources management, and a master's degree in philosophy in development studies – all from UCT.
---
This work is licensed under a Creative Commons Attribution-NoDerivatives 4.0 International License.
Please view the republishing articles page for more information.
---