Commerce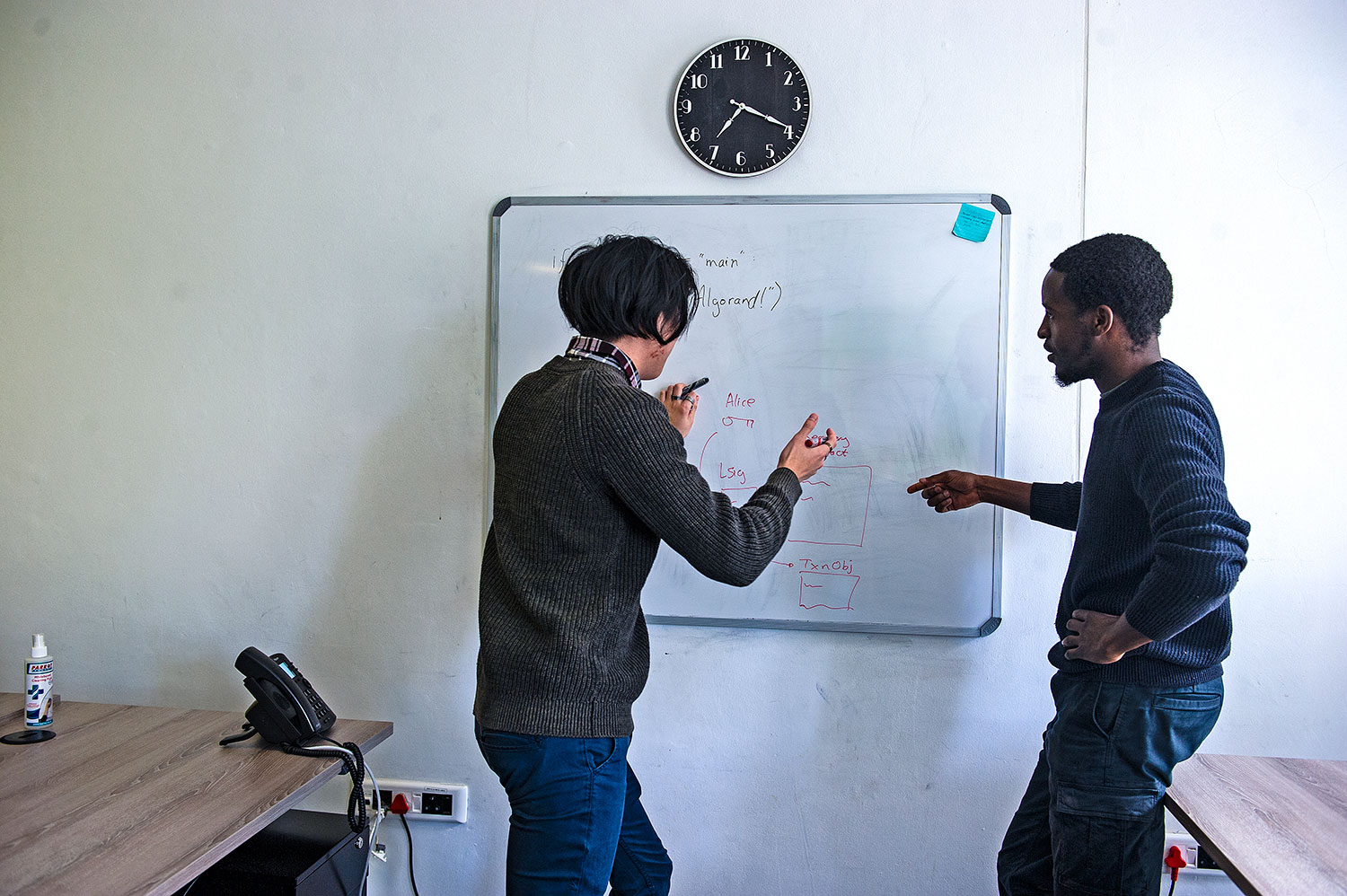 UCT's Department of Finance and Tax celebrates its 10th anniversary
The Department of Finance and Tax hosted a celebratory event to mark its 10-year anniversary. The department came about as a result of the merger in 2012 of several units in the Faculty of Commerce. The original sections of the department were situated, among others, in the College of Accounting, School of Economics and School of Management Studies. Speaking at the celebratory event, the head of the department, Dr Lucian Pitt, identified three themes for the anniversary: celebration, transformation and collaboration.
UCT spearheads women's leadership programme to improve public sector service delivery
The Nelson Mandela School of Public Governance, in partnership with Zenande Leadership Consulting, developed the Local Government Women's Leadership Development Programme, which targets women leaders in council and local government institutions. The programme aims to enhance their leadership capacity and amplify their impact as leaders in various roles in the public sector to improve service delivery outcomes.
UCT Financial Innovation Hub named centre of excellence
The Algorand Foundation announced the 10 winners of its Algorand Centres of Excellence Programme, with awards totalling US$50 million over five years. The Algorand–UCT Financial Innovation Hub is the only lead recipient in Africa, under the directorship of Professor Co-Pierre Georg from the School of Economics.
Prof Martine Visser – SARChI Chair in Governance and Economics for Ecological Infrastructure
Professor Martine Visser, the director of the Environmental Policy Research Unit in the School of Economics, was appointed as the South African Research Chairs Initiative's (SARChI) Chair in Governance and Economics for Ecological Infrastructure. The Chair is co-funded by the national Department of Science and Innovation, the National Research Foundation, the Department of Forestry, Fisheries and Environment and the Water Research Commission's Water Research, Development and Innovation Roadmap.
Honours for faculty colleagues
Professor Faizel Ismail, the director at the Nelson Mandela School of Public Governance, and Honorary Professor Carlos Lopes were appointed to the African Continental Free Trade Area Trade and Industrial Development Advisory Council.
Professor Wallace Chigona from the Department of Information Systems was awarded R2 million over three years to study and develop a Cybersecurity Framework for Rural and Disadvantaged Schools in South Africa.
Professor Maureen Tanner from the Department of Information Systems received the Southern African Chapter of the Association for Information Systems (AISSAC) service award, recognising her exceptional leadership as past president of AISSAC.
Emeritus Professor Jennifer Roeleveld, from the Department of Finance and Tax, was appointed Professor in Residence at the International Bureau of Fiscal Documentation.
Professor Gizelle Willows from the College of Accounting was appointed the RW Johnston Chair of Accounting.
---
Engineering & the Built Environment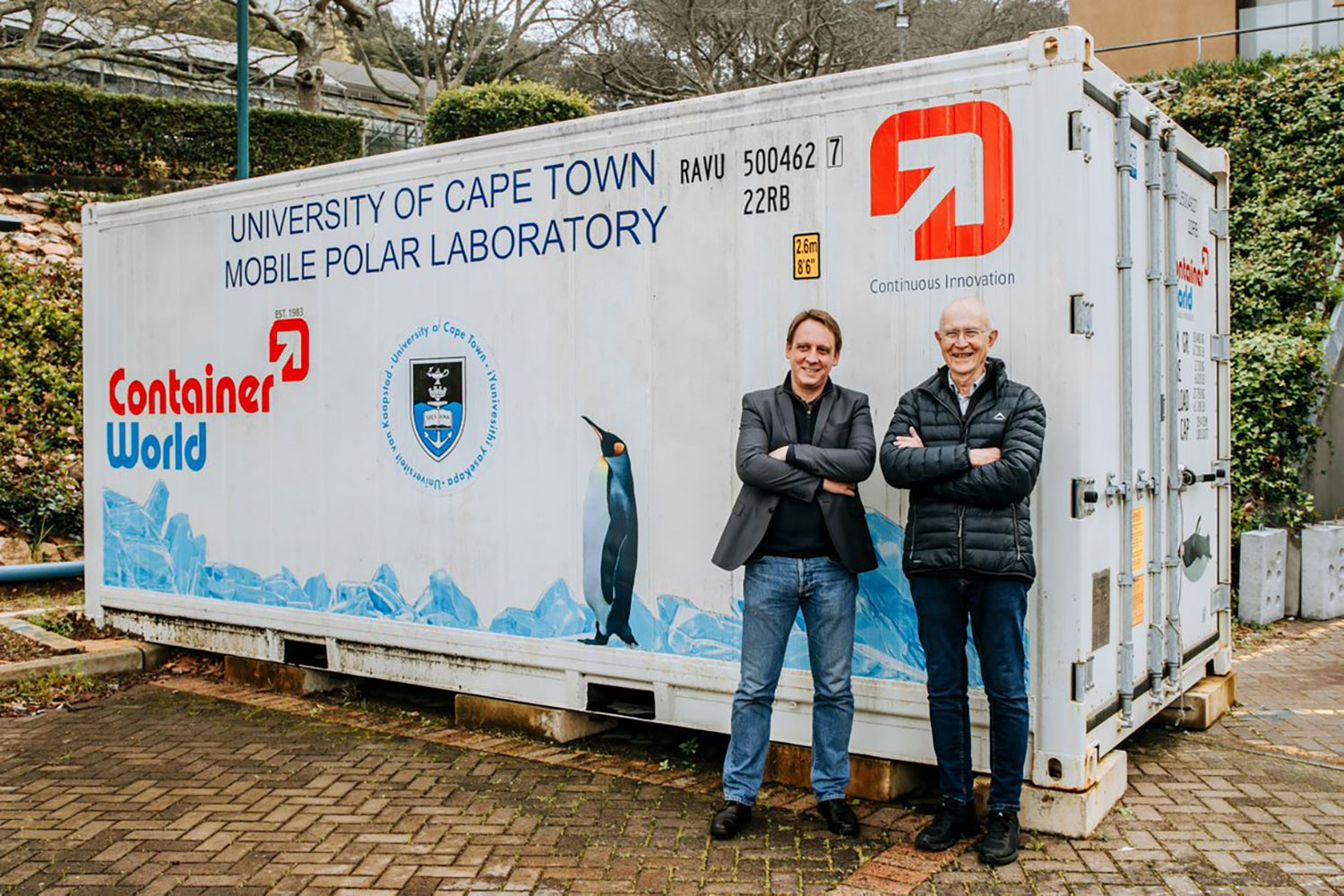 UCT team part of €40m 'CARE-O-SENE' SA–Germany project to decarbonise aviation
UCT is one of the partners in a €40 million three-year research project that aims to develop and improve next-generation catalysts that will play a large role in decarbonising the aviation sector by creating sustainable aviation fuels. Professor Michael Claeys, the director of the DSI-NRF Centre of Excellence in Catalysis at UCT's Department of Chemical Engineering, is the principal investigator of the UCT team that is partnering on the Catalyst Research for Sustainable Kerosene (CARE-O-SENE) project.
Ice-breaking research puts spotlight on UCT polar engineering team
A UCT-led team including staff and students from Electrical, Civil and Chemical Engineering returned from a research trip that is set to provide much-needed data about how waves affect Antarctic Sea ice formation during winter – information that could help improve the accuracy of Southern Hemisphere and global climate forecasting. The 15-member team – led by Professor Sebastian Skatulla and Dr Keith MacHutchon of UCT's Department of Civil Engineering, and Professor Marcello Vichi of the Department of Oceanography – travelled to the Antarctic ice edge at the Good Hope Line, nearly 3 000 km south of Cape Town, to study Antarctic sea ice formation in order to better predict annual and long-term changes in sea ice extent, and thus improve the accuracy of global climate-modelling predictions.
Powering marine pollution busting with engineering excellence
Lead by Professor Amit Kumar Mishra as the principal investigator – along with Associate Professor Fred Nicolls, senior lecturer Robyn Verrinder and lecturers Jarryd Son and Stephen Paine – the team will soon undertake Project SMARTPOL, a new venture that will identify sources of pollution in our waters through methods never seen before. Project SMARTPOL, a shorter name for a project called "Autonomous network system with specialised and integrated multi-sensor technology for dynamic monitoring of marine pollution", is a three-year project that was granted funding by the MarTERA ERA-NET Cofund scheme of the European Commission. UCT's Department of Electrical Engineering was awarded the funding as part of a consortium that includes the Yildiz Technical University and Sirena Marine Yachts Group from Turkey, AquaBioTech Group and the Malta College of Arts, Science and Technology from Malta, and Interactive Software from Romania. The department will be able to access a budget of €305 000. Part of this will be used to fund students who will work on the project.
Assoc Prof Tanja Winkler recipient of prestigious award
Associate Professor Tanja Winkler from the School of Architecture, Planning & Geomatics is the 2022 recipient of the Genie Visiting Faculty Award at Chalmers University of Technology, Gothenburg, Sweden. The award is conceptualised as a "Gender Initiative for Excellence", and is aimed at improving gender balances in departments, providing role models and international contacts for students and faculty, and supporting excellence in research. The initiative is funded by the Chalmers University of Technology Foundation.
SA's first net-zero energy house
The UCT Sustainability Orientated Cyber Research Unit for the Built Environment (S⊕CUBE) was contracted in October 2022 by the National Home Builders Registration Council (NHBRC) to develop South Africa's first net-zero energy house. S⊕CUBE successfully designed and constructed a 50 m2 affordable house using innovative building systems in the NHBRC Eric Molobi Innovation Hub in Shoshanguve, Pretoria. This project is the first of its kind and aims to examine the sustainability impacts of various innovative building materials and technologies leading to the affordable net-zero house during the life cycle of buildings. The project provides data-driven knowledge on how affordable houses' construction activities and the operation of affordable houses may contribute to their life cycle and sustainability.
---
Health Sciences
UCT ranked top in Africa for sport science
UCT placed top in South Africa and Africa in the ShanghaiRanking's 2021 Global Ranking of Sport Science Schools and Departments. Notably, UCT also rose from 47th place in the 2020 rankings to 41st in 2021.
Inspirational PhD grad: New findings on managing phantom limb pain
A doctoral study by Katleho Limakatso has broken new ground on pain management for amputees experiencing phantom limb pain. Katleho completed his doctorate in only three years. He is UCT's first black PhD in Anaesthesia and Perioperative Medicine.
Alan Pifer winner champions child, women's heart health
Professor Liesl Zühlke not only has a resume that exemplifies academic excellence, but also a deep commitment to seeing children's and women's health take its rightful place at the centre of the global health agenda.
A paediatric cardiologist and renowned continental leader in cardiovascular medicine, Professor Zühlke has recorded several exceptional scientific breakthroughs in her focus areas of rheumatic heart disease and congenital heart disease with a considerable, measurable impact on heart health in Africa and internationally.
Women's Month: UCT-led clinic a 'godsend' in the fight against cervical cancer
Professor Lynette Denny, one of the continent's leading cervical cancer researchers, spearheaded the Khayelitsha Cervical Cancer Screening Project three decades ago. The clinic, which fast-tracks research into cervical cancer prevention and treatment options, and provides vital human papilloma virus (HPV) screening and treatment, has touched and changed the lives of thousands of women and adolescent girls living in Khayelitsha.
IDM extension project boosts continent's biomedical research capacity
In October 2022, UCT's Institute of Infectious Disease & Molecular Medicine (IDM) officially opened the IDM North and South Pavilion extensions to the existing Wernher & Beit North (WBN) Building. These two modern pavilions are home to several new state-of-the-art core facilities, including an imaging platform, a molecular phenotyping and data analysis centres, as well as new and much-needed shared office space – all essential to support the IDM's burgeoning research enterprise.
The new IDM Pavilions were launched on 19 October, together with the African Microscopy Initiative (AMI) Imaging Centre – the biggest microscopy initiative in Africa's history, and home to some of the world's best optical microscopes, offering the most advanced imaging technology on the continent.
---
Humanities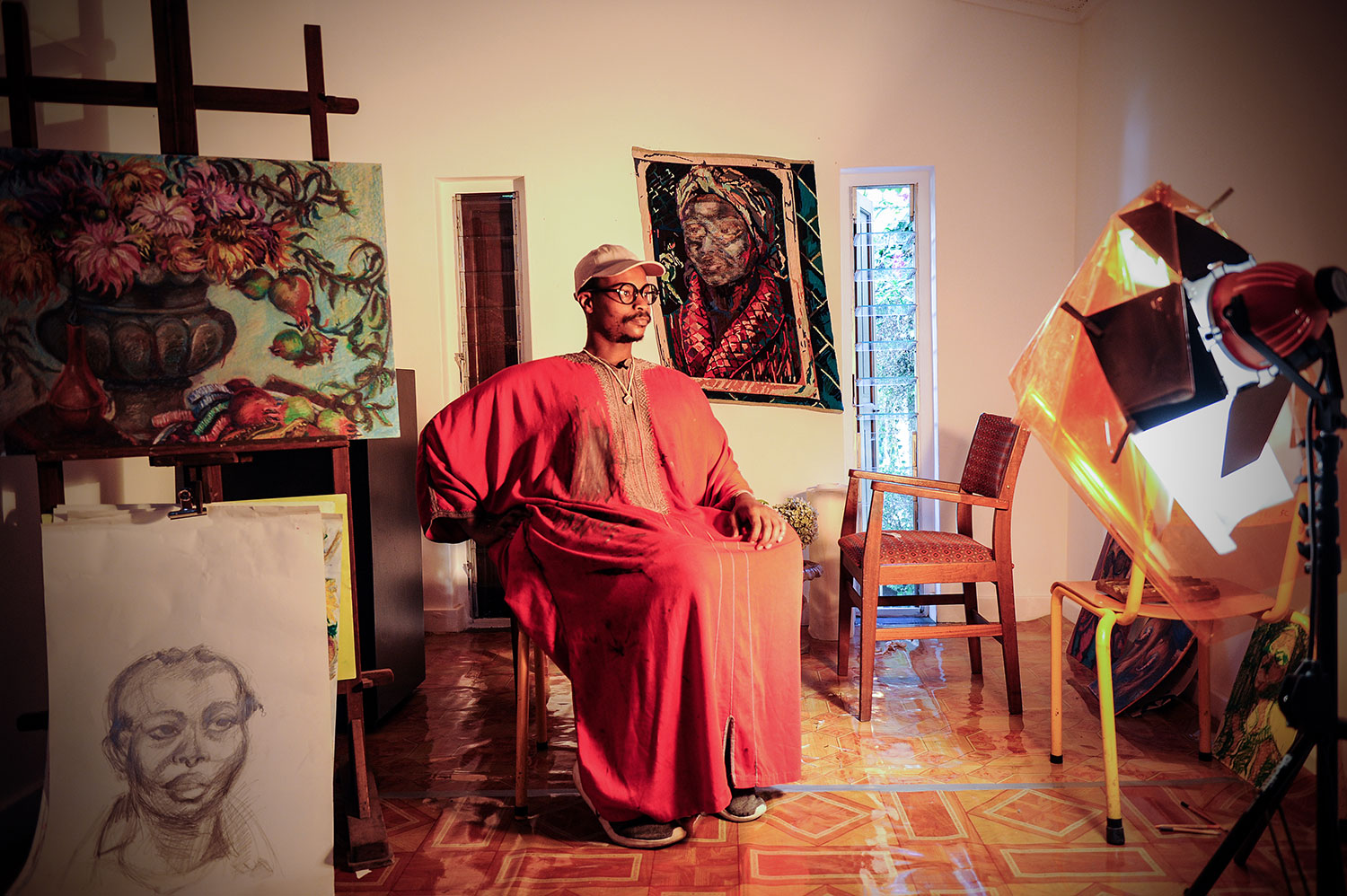 UCT to introduce KiSwahili studies in 2023
KiSwahili will be taught as an elective language course at UCT from 2023, with the aim of launching it as a major subject in 2028. Vice-Chancellor Professor Mamokgethi Phakeng made the announcement in her opening address at UCT's Africa Month panel discussion on 26 May, discussing the role of language and music in liberating and integrating Africa.
KiSwahili will be offered through the School of Languages and Literatures in the Faculty of Humanities, in partnership with the Institute for KiSwahili Studies at the University of Dar es Salaam.
Dean of Humanities Professor Shose Kessi said there are also plans to introduce a KiSwahili studies research programme at postgraduate level. "However, we are still in the process of finalising our plans and agreement with the Institute of KiSwahili Studies at the University of Dar es Salaam."
Information disorder: Report harnesses Global South responses
Information disorder threatens media freedom and democracies across the globe. In the Global South, multi-level responses are needed to counter its spread, said Professor Herman Wasserman, the editor of the recently released "Meeting the Challenges of Information Disorder in the Global South" report. He is based in UCT's Centre for Film and Media Studies.
His report defines information disorder as the "large-scale contamination of the public sphere with rumours, hate speech, dangerous conspiracy theories, harmful misunderstandings and orchestrated conspiracies of deception". Although disinformation predates the social media era, today's digital media landscape and polarised political environments greatly amplify its spread.
Assoc Prof Elena Moore wins 2021 Distinguished Teacher Award
Associate Professor Elena Moore, the head of UCT's Department of Sociology, was the sole recipient of UCT's 2021 Distinguished Teacher Award (DTA), awarded in December 2022.
The DTA Committee strongly noted that she successfully integrates the theory and practice of decoloniality, illustrated by the detailed description of the work she has done in the different domains of knowledge and her efforts to build a departmental perspective on this. She has also improved on research enrichment at undergraduate level and has used creative ways of structuring themes for decolonial approaches.
Two Humanities scholars snag College of Fellows Young Researcher Awards
Two academics from the Faculty of Humanities have been elected as part of a five-person cohort who were selected as College of Fellows Young Researcher Awardees for 2022. Dr Faisal Garba Muhammad of the Sociology department, and Dr Jeffrey Murray, of the School of Languages and Literatures, made the prestigious cut.
Dr Garba Muhammed leads the Migration and Mobility Hub at UCT and serves as the South Africa principal investigator of the world's biggest migration project – the South–South Migration, Development, and Inequality (MIDEQ) project. His research is broadly around the sociology of Africa, with a focus on migration and mobility, Afro-Asian social formations, inequality, labour studies and working-class movements. His work is guided by a set of perspectives informed by his location while thinking about global questions.
Dr Murray is a senior lecturer in classics in the School of Languages and Literatures. His current research focuses on the intellectual history of South Africa from the 18th century onwards, particularly in relation to the history of classical scholarship and education. Apart from several articles already published, he is working on a second monograph, tentatively titled Classics in Natal, 1843–2000.
Masola's debut poetry collection wins fiction poetry prize
Dr Athambile Masola's debut fiction poetry, Ilifa, was the joint winner of the 2022 Humanities and Social Science Award for Best Fiction Poetry, presented by the National Institute for the Humanities and Social Sciences.
The prize was shared with research psychologist Dimakatso Sedite's Yellow Shade.
Masola is a lecturer in UCT's Department of Historical Studies. Ilifa, described as "compelling" by acclaimed writer Prof Pumla Dineo Gqola, brings together 51 poems thematically arranged into three sections: "Umyalelo wentombi (On Feminine Instruction)", "Uthando (Love)" and "Apha (This Place)". Ilifa is named for both direct inheritance and legacy, as a volume that unpacks the intersections of race, culture, gender, memory and expanding registers of freedom – much like her other forms of public writing and academic interests.
---
Law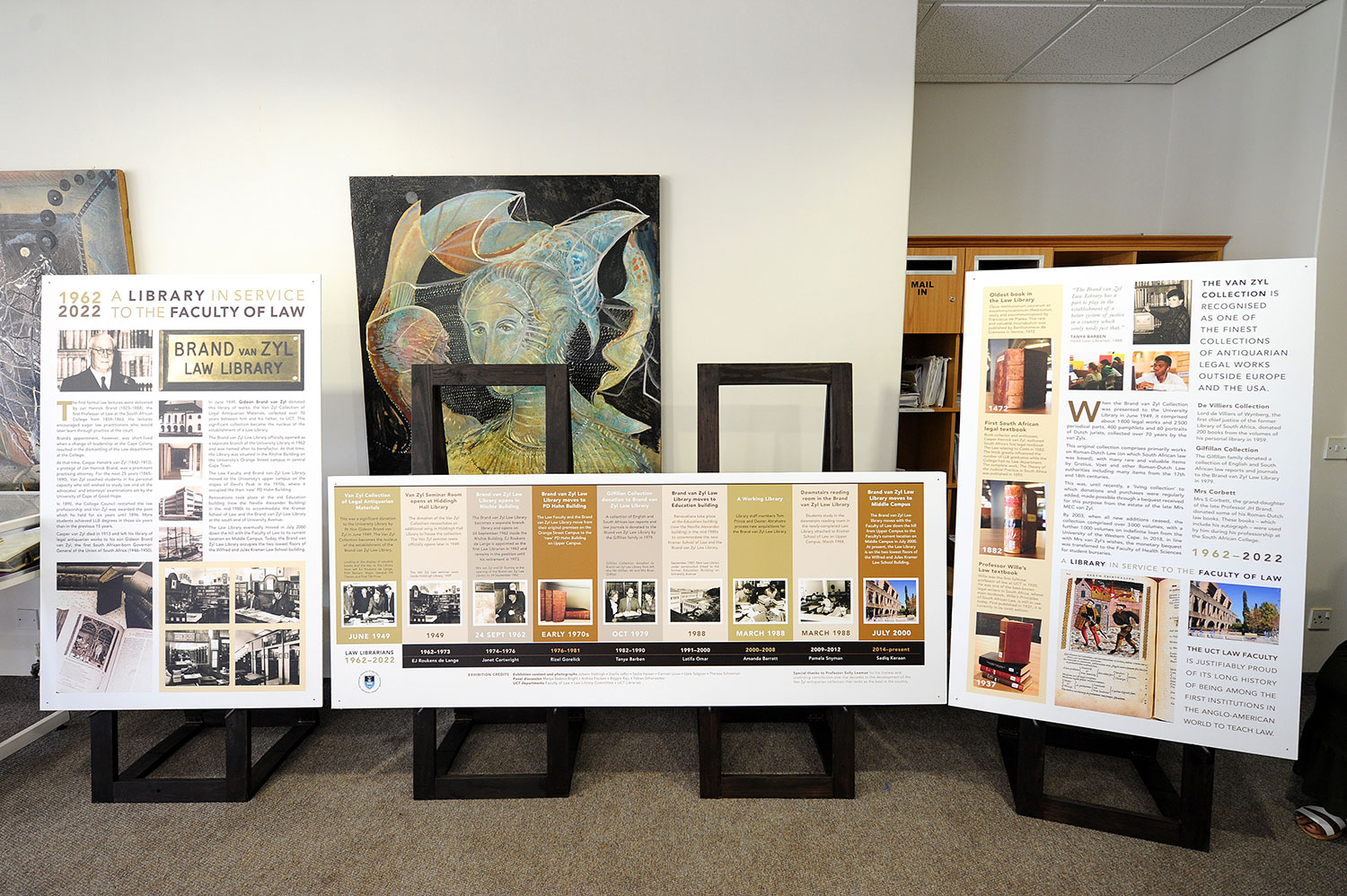 Graduand's dissertation essay on plastic waste wins silver at COP27
South Africa ranks 11th among the world's worst contributors to marine plastic waste, with single-use plastic making up the bulk of the country's plastic waste. Kirsten Barratt's master's thesis in environmental law examines legal regulations around plastic waste and suggests incentives to reuse, recycle, and reduce this useful but pervasive commodity. And if Kirsten had her way, the thesis would be essential holiday reading for policymakers.
Kirsten's thesis has already made waves at a high level. An essay based on her dissertation and co-authored with fellow UCT student Koaile Monaheng (who is about to complete his MPhil in Climate Change and Sustainable Development) and Rhodes University's Megan Mannion, won a silver medal in the COP27 Climate Law and Governance Day essay competition in November.
In September, Kirsten was a finalist in Falling Walls Lab Cape Town with a three-minute pitch, "Breaking the wall of plastic regulation". This highlighted how and where plastic management policy should be focused.
US$2.4 trillion in climate finance needed for developing world by 2030
An eye-watering US$2.4 trillion in external climate finance must be mobilised annually and transferred to the developing world by 2030. This is according to a COP27 report, the high-level expert group and co-authors which include UCT's Associate Professor Richard Calland (Department of Public Law). Where will the money come from? Who will benefit? Are world leaders committed to the urgency of climate action? UCT News put these questions to Associate Professor Calland as COP27 got under way in Egypt.
UCT's law library celebrates six decades of service excellence
In the spring of 1962, on 24 September, UCT's Brand van Zyl Law Library opened its doors with a clear course of action: to serve students and academics in UCT's Faculty of Law by providing them with the resources they need to accelerate teaching and learning, and research. Sixty years have passed at full speed, and while so much has changed, the library's commitment to service excellence has remained unfaltering.
On the eve of the 60th anniversary, the dean of UCT's Faculty of Law, Professor Danwood Chirwa, and the executive director for UCT Libraries, Ujala Satgoor, joined librarians and academics as they gathered to pay homage and celebrate this significant milestone. The event, which included a roundtable discussion titled "The future of libraries in service of law" was held in the Kramer Law Building on middle campus on Wednesday, 21 September.
Mining Law student's master's converted to PhD
Running, meticulous scheduling and spending time with family and friends – it may look like an ordinary diary but this is a combination that UCT Mining Law in Africa graduand Rebecca-Lee Pein used to achieve an outstanding feat.
What started out as an LLM in the Department of Private Law under the supervision of Professor Hanri Mostert in 2018 has instead ended with Rebecca graduating with a PhD during the March 2022 graduation season. Thanks to the extensive work she put into her dissertation on artisanal mining, she was accepted for the rare opportunity to upgrade from an LLM to a PhD.
Prof Johann Hattingh on Who's Who Legal List of Global Leaders – Corporate Tax
Professor Johann Hattingh was included for the third time in the Who's Who Legal List of Global Leaders – Corporate Tax for 2022. As a list compiled by peers, Professor Hattingh is the only South African tax academic to be included on the list.
---
Science
Outstanding article award for research paper on African dinosaur footprints for Assoc Prof Emese Bordy
A research paper authored by Associate Professor Emese Bordy from the Department of Geological Sciences, which carefully studies a trackway made by a tiny, agile dinosaur almost 200 million years ago, offers an "evocative" reading of a time long ago. "Darting towards storm shelter: a minute dinosaur trackway from southern Africa" makes for a captivating read. For her exceptional work on this paper, Associate Professor Bordy has received the 2021 Outstanding Article Award from the South African Journal of Science.
Emer Prof William Bond recognised as highly cited researcher
Three UCT researchers are some of the world's most cited scholars, according to the Highly Cited Researchers 2022 list published by data analytics firm Clarivate. Emeritus Professor William Bond from the Department of Biological Sciences is one of the three. This annual list identifies scientists and social scientists who have demonstrated significant influence through the publication of highly cited papers, which is defined as those ranked in the top 1% by citations for field and publication year, during the past decade (2011 to 2021).
Prestigious award for lifetime contribution to ornithology in southern Africa awarded to Professor Peter Ryan
Professor Peter Ryan, the director of the FitzPatrick Institute based in the Department of Biological Sciences, was awarded the Gill Memorial Medal. This is BirdLife South Africa's most prestigious award for outstanding lifetime contributions to ornithology in southern Africa. This is a fitting and well-deserved recognition of the fine work Professor Ryan has done throughout his career in avian biology and conservation. The citation mentions important contributions he has made to the fields of seabird ecology, marine plastic pollution and its impacts on seabirds, mitigation of seabird bycatch by fisheries, and evolution in oceanic island birds. It further highlights among many valuable contributions to African ornithology and conservation being his founding leadership of the FitzPatrick Institute's MSc course in Conservation Biology, which he ran for 22 years and which helped to train and launch the careers of hundreds of African scientists, alongside hundreds from elsewhere in the world.
UCT to build capacity for malaria modelling in Africa
UCT has received a major funding boost from the Bill & Melinda Gates Foundation to launch a three-year capacity-building programme for malaria modelling in sub-Saharan Africa.
The Malaria Modelling and Analytics: Leaders in Africa (MMALA) programme has received a grant of US$3 million over three years from the Gates Foundation to develop a critical mass of African malaria modellers to meet the need for tailored quantitative malaria decision support in a sustainable way.
The programme is headed by Associate Professor Sheetal Silal, the director of the Modelling and Simulation Hub, Africa (MASHA) based in UCT's Department of Statistical Sciences. Associate Professor Silal's research focuses on using mathematics and statistics to model the transmission and control of malaria, COVID-19 and other diseases in South Africa, sub-Saharan Africa and globally.
MMALA is one of five projects that have received funding from the Gates Foundation to boost malaria modelling capacity in Africa. The funding opportunity forms part of the foundation's Grand Challenges Global Call-to-Action initiative and seeks to support the World Health Organization's (WHO) goal of eliminating malaria by 2030.
Professor Jill Farrant receives Humboldt Foundation Georg Forster Award
Professor Jill Farrant, the world's leading expert on resurrection plants and a UCT A-rated researcher, has been named as a recipient of the Alexander von Humboldt Foundation's coveted Georg Forster Research Award.
The award, which totals €60 000, is granted annually to six academics from developing and transition countries whose research has had a significant impact and holds the potential to produce solutions for specific challenges facing the developing world.
Over the course of her career, Professor Farrant has established herself as a world leader in the field of plant desiccation tolerance, working with both seeds and resurrection plants. Along with her A-rating from the National Research Foundation, Farrant also holds the SARChI Chair in Systems Biology Studies on Plant Desiccation Tolerance for Food Security in the Department of Molecular and Cell Biology.
---
Centre for Higher Education Development (CHED)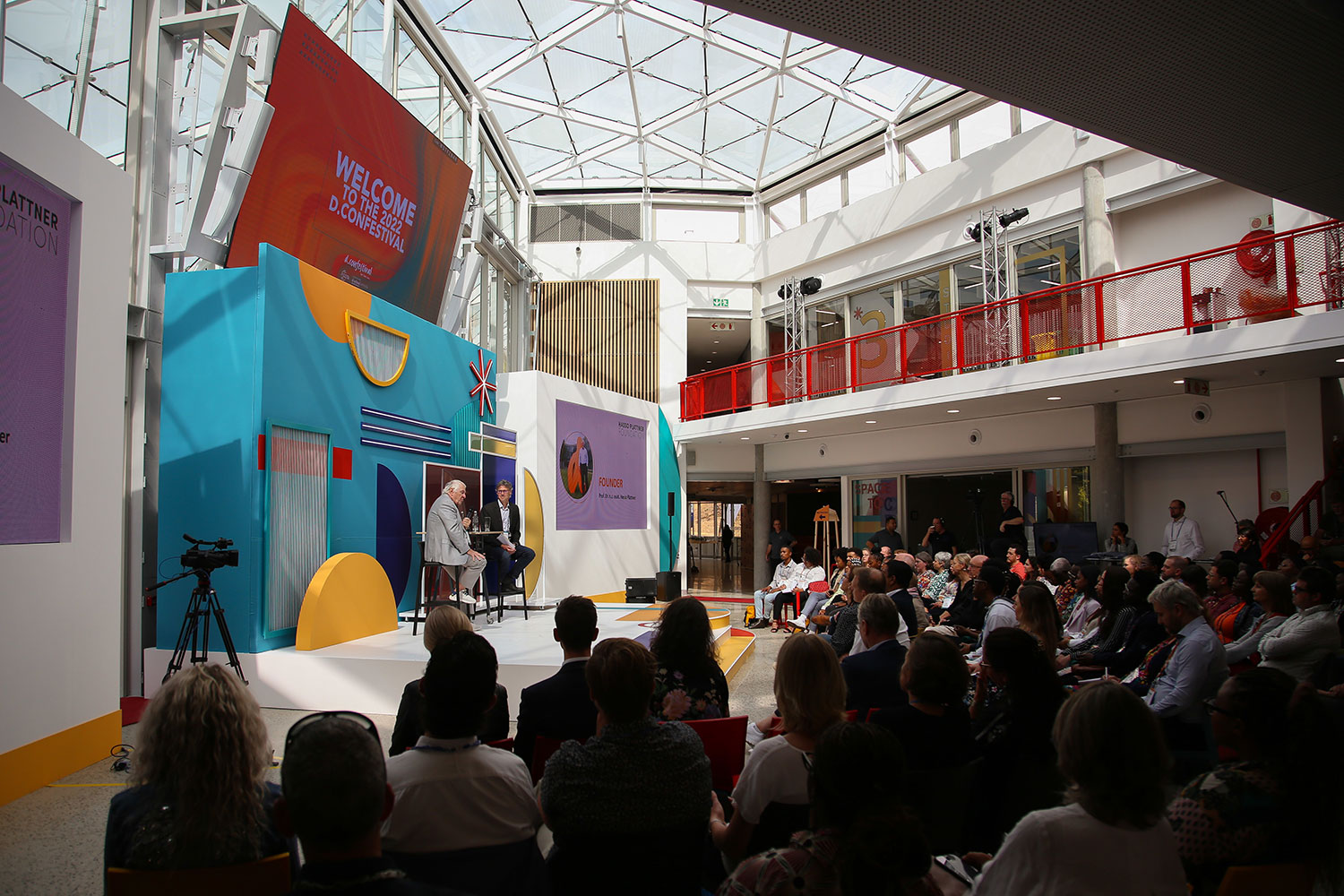 Careers Service
The annual Careers Guide publication won four South African Publication Forum (SAPF) awards in 2022 in the following categories:
Corporate Publication of the Year
Excellence in Communication
Best One-off Publication
Runner-up to the Best Cover award
The University of Cape Town (UCT) student entrepreneurs came up top at the Entrepreneurship Intervarsity competition hosted by Entrepreneurship Development in Higher Education (EDHE). Excellence award went to UCT' Genesis project which is a UCT prestigious entrepreneurship programme. In addition, UCT was crowned Entrepreneurial University of the Year. This portfolio has its home in the Careers Service. The categories are:
Innovation Business Ideas
Existing Business – Tech
Existing Business – General
Student Entrepreneur of the Year
Entrepreneurial University of the Year
Entrepreneurship Learning & Teaching Excellence
Centre for Educational Assessment
Key highlights for Centre for Educational Assessments (CEA) in 2022:
The fifth Diagnostic Mathematics Information for Student Retention and Success (DMISRS) Annual Symposium was held between 5 and 6 September 2022. The DMISRS symposium was hosted jointly with the Universities South Africa (USAf) Mathematics Teaching and Learning Community of Practice and was held at Hotel Verde in Cape Town. The theme was: "What does it take to teach Mathematics for and in higher education?" Professor Loyiso Nongxa (former vice-chancellor of the University of the Witswatersrand) and Professor Alfred Msomi (Mangosuthu University of Technology) were keynote speakers.
CEA director and and his team hosted a delegation from Rutgers University, New Jersey, in August 2022. The visit was aimed at cementing an existing relationship and promote collaboration. The discussions focused on the importance of assessment and how to deal with barriers and ensure inclusiveness.
The Research and Development team hosted Walter Sisulu University (WSU) delegates for a workshop on "How to design and develop placement tests". It was held on 15 September 2022, and offered highly knowledgeable guides for developing diagnostic assessments, understanding students' needs, and test development cycle.
Centre for Innovation in Learning and Technologies (CILT)
A major milestone for CILT and UCT was the first phase of migration from Vula to the new digital learning platform, Amathuba, enabling 2023's first-years to start their learning journey at UCT on a new platform. This project demanded strong coordination, creativity in the design of new course sites and technical expertise in ensuring integration with UCT systems and tools. Fifty courses ran as pilots for the 2022 second semester with detailed evaluation feeding into customisation and fine tuning. CILT supported staff through training and design services to ensure a successful rollout.
The Cases on Open Learning (COOL) research project, funded by the Department of Higher Education and Training, was concluded in 2022 with the launch of an edited volume of 16 case studies on open learning. The project supported the capacity development of young researchers from six South African universities to publish case studies encompassing areas such as recognition of prior learning, disability access, collaboration, professional development, blended learning, flexible learning, multilingualism, open education resource adoption and micro-credentialing in technical vocational education and training and other higher education institutions in South Africa.
Hasso Plattner School of Design Thinking (d-school) Afrika
There were many changes from 2021, which included the lifting of COVID-19 restrictions, the move into the Hasso Plattner School of Design Thinking (d-school) Afrika building and its official launch The d-school which is based on middle campus.
The d-school delivered a total of 50 programmes with a student throughput of 1 725.
The d.confestivel – first global design thinking conference hosted in Africa
Held in October the 2022, the d.confestival was a hybrid conference-meets-festival hosted by the first-ever purpose-built design thinking building at UCT. Following the 2012 and 2017 events held in Potsdam in Germany, the three-day festival celebrated the influence of design thinking in the domains of management, public policy, research and education. The theme of the event was "Design Thinking Matters Now", a provocation to reflect on the impact and relevance of design thinking to the challenges of our time.
The event's honorary keynote dialogue took place between Professor Dr Hasso Plattner, the founder of the Hasso Plattner Institute and the Hasso Plattner Foundation, and Richard Perez, the director of the d-school. Professor Plattner discussed what he anticipates for the future of design thinking and human-centred design in business, science and society.
The Afrika Network Building
As part of the d-school positioning itself as a leader on the continent, it has started a journey to build partnerships across the Afrika. As part of the 2022 d.confestival, the d-school convened an exploratory meeting with initial partner institutions that had been invited to attend the conference, and six academic institutions attended the meeting. The d-school intends to convene and nurture an Afrikan Collaborative Network and community of practice of like-minded institutions of learning and development, with a focus on design thinking that is reflective of and responsive to the Afrikan context.
---
This work is licensed under a Creative Commons Attribution-NoDerivatives 4.0 International License.
Please view the republishing articles page for more information.
---