As it intended almost three decades ago, the Khayelitsha Cervical Cancer Screening Project (KCCSP) has touched and changed the lives of thousands of women and adolescent girls living in Khayelitsha. The clinic is one of the community's most prized possessions – bringing renewed hope in the global fight against cervical cancer.
Spearheaded by the University of Cape Town's (UCT) Professor Lynette Denny – one of the country's and continent's leading cervical cancer researchers – the clinic fast-tracks research into cervical cancer prevention and treatment options, and provides vital human papilloma virus (HPV) screening and treatment. The KCCSP was established in 1995 in partnership with Groote Schuur Hospital (a UCT teaching hospital), the Cancer Association of South Africa, and Columbia University, and is located at the Khayelitsha Community Health Clinic precinct in the bustling Site B.
On the eve of Women's Day on Monday, 8 August – during a cutting of the ribbon ceremony to launch a new section of the KCCSP clinic – academics, healthcare workers and donors reinforced their commitment to the women of Khayelitsha and to continue the fight against cervical cancer. And the message, shared by guests in attendance was unanimous: phambili ngempilo yabafazi (forward with women's health). This as the liberation movement song, igama lamakhosikazi malibongwe (let the name of women be praised), reverberated through the clinic.
The clinic at a glance
In the past 27 years, close to 60 000 women have passed through the clinic's doors for cervical cancer screening. Cervical cancer is the fourth most common cancer globally, and in 2020 claimed the lives of approximately 350 000 women. More than 80% of cases occur in low- to middle-income countries in sub-Saharan Africa, Melanesia, Asia and Southeast Asia. In South Africa, thousands of cases of cervical cancer are diagnosed annually, and the prognosis is not good.
"Screen and treat must add value. It must save lives."
According to Professor Denny, to help prevent cervical cancer, the KCCSP has for years been testing and evaluating alternative methods to the pap smear. While she maintained that pap smear-based programmes are effective and work well when implemented correctly, the infrastructure and resource requirements are "way above the pockets" of low- and middle-income countries. But Denny said the KCCSP has developed and introduced an appropriate programme that will ensure that women receive effective, safe, acceptable, affordable and feasible care. Known as the screen and treat approach, the programme is designed to detect and treat women with pre-cancerous lesions of the cervix and provides a simple method of treatment that can easily be performed by trained nursing sisters on site.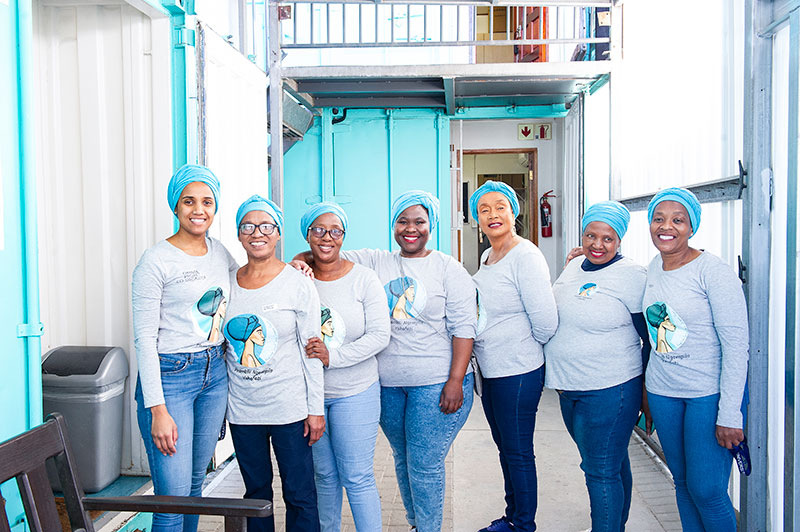 ---
This work is licensed under a Creative Commons Attribution-NoDerivatives 4.0 International License.
Please view the republishing articles page for more information.
---