University of Cape Town (UCT) Bachelor of Business Science (Computer Science) final-year student Fezeka Nzama has won the Residence Academic Development Committee (RADC) essay competition. It aimed to foster diversity and inclusivity among residence students.
The winner and runners up, Bulela Njemla, Bilqis Isaacs, Lauren Marsha Grootboom and Simamkele Zweni, were announced by RADC logistics coordinator, Tendai Mbanje.
With the focus on women in Africa, entrants tackled topics as diverse as what it means to be a woman in Africa; rethinking diversity, particularly in higher education; women carrying the burden of poverty; the core values of ubuntu; and inspirational challenges in residences.
Each had an allocation of 500 words to develop and express their thoughts.
Fezeka Nzama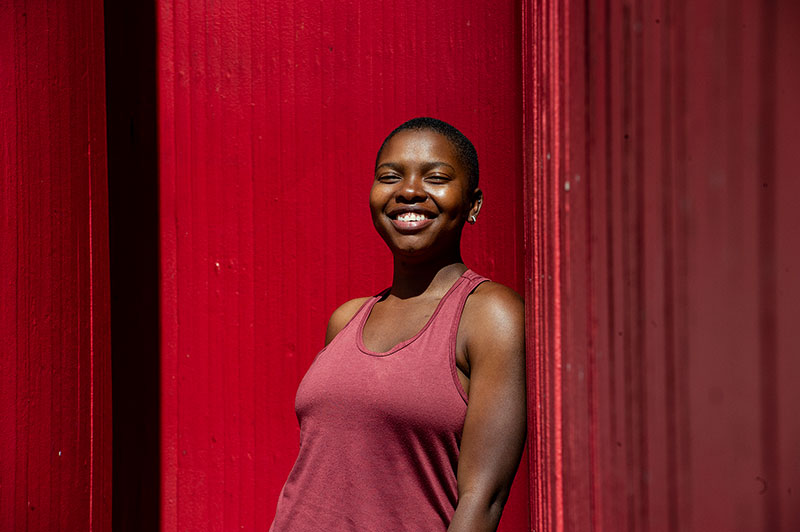 Nzama tackled the topic "Rethinking Diversity", weighing up the importance of diversity to knowledge creation and to developing a new cohort of African academics through student access, access to resources, mentorship and academic community building.
But there was more to the process, Nzama wrote.
"Moreover, it requires access to channels of healing. The experience of the average South African is one of poverty and violence. Both states feel in contrast to what our most formidable institutions of higher learning represent, which is refinement, wealth and often whiteness.
"The diversity project must seek to heal those experiences, whilst debunking the myth of knowledge being for the elite."
Nzama continued, "In thinking about diversity in the context of higher education, the idea of expansion and inclusion are paramount. It is an agenda that should seek to amplify schools of thought, issues and voices that have previously been diminished whilst constantly challenging what is because many of those norms were created with a very narrow definition of an academic in mind.
"Higher education should always say, 'Your problems, your interests, your ideas, and your knowledge matter'."
Bulela Njemla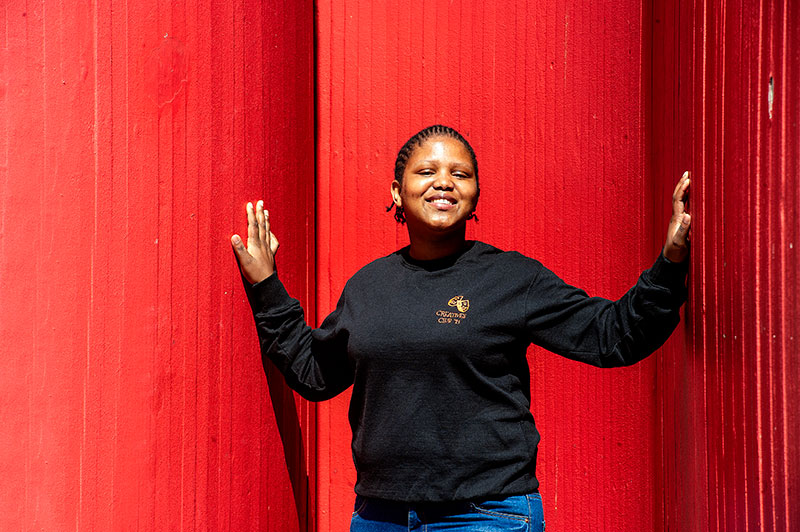 Njemla explored the meanings of the African concept of ubuntu and its core of social ethics such as kindness, generosity, unity and cooperation, respect and compassion expressed in our humaneness towards one another. And as much as ubuntu is "part of the African way of living", it is not innate, Njemla wrote.
"Ubuntu is not something someone is born with; thus, for ubuntu to be recognised and experienced, it must be taught universally. Africa, including UCT, needs ubuntu to overcome socio-economic issues like gender discrimination, inequality, enormous income gap and gender-based violence. Schools, universities and colleges should take on educating about ubuntu and its importance. There should be structures in institutions that support ubuntu like donation drives, volunteering to reach [out] to the vulnerable, and ubuntu exemplary representatives. African governments need to enforce policies that promote ubuntu in all sectors of the country and have reserved months like Humanity Month to promote the social ethic of ubuntu."
Bilqis Isaacs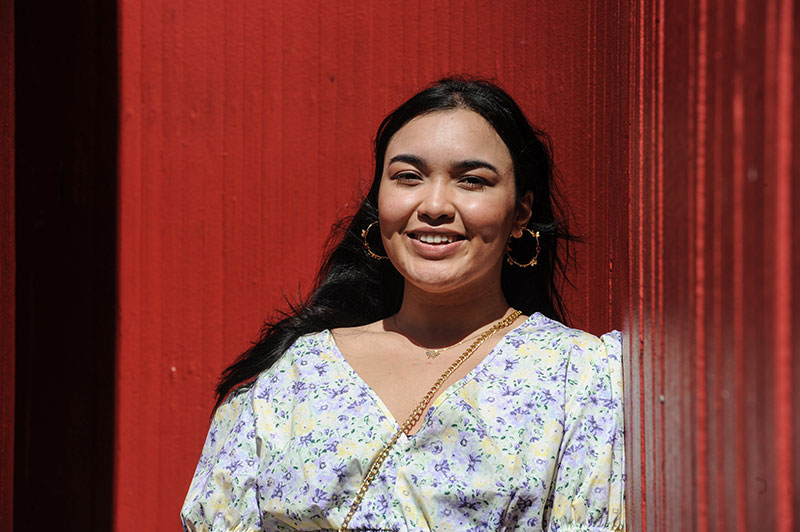 Isaacs' theme was "Rethinking Diversity". In higher education, "diversity is frequently limited to deracialisation, with little emphasis on decolonisation," she wrote.
"Higher education still bears the marks of colonial culture, and diversity is frequently used as a narrative to divert attention away from this. Decolonisation could be a liberating process for Africans and a means to rethink diversity. We may not be able to dismantle this reality in the short term, as individuals still grappling with it, but decolonisation is a way of addressing the colonialist-embedded higher education system, which Africans must engage with. By rethinking diversity through the process of decolonisation, we have the capacity to disrupt and modify oppressive components of the system, rather than just being a tool for representation."
Lauren Marsha Grootboom
Grootboom's essay reflected on being a woman in Africa and the inequalities linked to power dynamics, patriarchy and the erasure of women's contributions to their economies and societies.
She wrote, "When I think of my future as a woman in Africa I try to reimagine the possibilities of what that life could be like; one that speaks to a reimagined Africa that brings purpose to my lived experience and the intersectionality thereof. Unlike now money will be there, to provide me with access to spaces traditionally closed off to me as I believe the process of decolonising a system starts with empowering yourself to a process a self-decolonisation. I imagine the practise of African feminism that speaks to the traditional version I saw my grandmother and great grandmother re-enact without having to academic jargon to name. I imagine an Africa that is connected, where Swahili, isiXhosa and traditional spirituality are considered the nest modules to choose from in university; where I don't have to worry about finding funding because education will be free, decolonial and intersectional."
Simamkele Zweni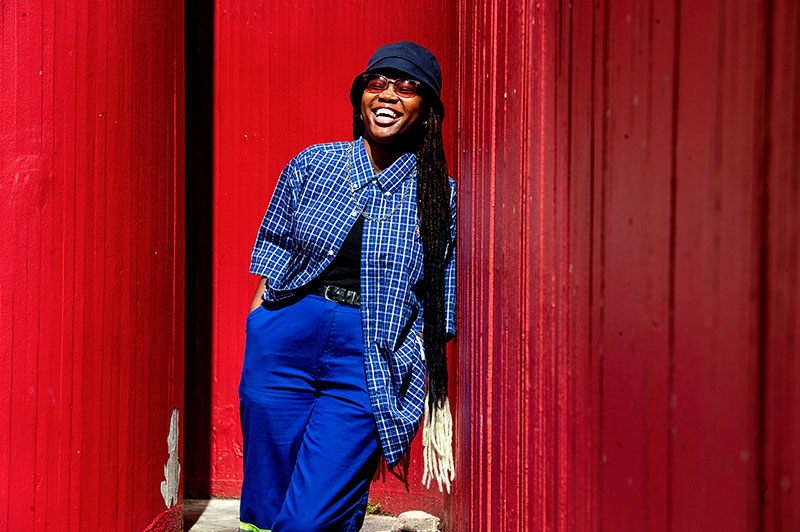 Zweni presented an iessay about the deep inequalities among students, and how she came to terms with this by remembering her mother's words, Amakhaya awafani mntanam (Not all homes are the same, my child).
Distraught after several difficult experiences that highlighted these inequalities, Zweni found a reading "A letter to first- year students who carry burdens heavier than their backpacks" by Iviwe Fakela.
"After reading it I got to understand my mother's famous saying. This was the lesson I learnt that home situations are not the same and I have to accept and appreciate where I come from. This is an important lesson for students in res life because at res you will come across people that can afford to buy new clothes every month, party every weekend, while you cannot even afford a textbook … This lesson made me accept my situation and not feel pressured to fit in and saved me the major heartbreak every time my peers talked about how wealthy they are and saved me the financial strain I was going to place on my mother every time my peers ate McDonald's instead of res food like me."
Essay excerpts have been published with little to no editorial intervention from UCT News.
---
This work is licensed under a Creative Commons Attribution-NoDerivatives 4.0 International License.
Please view the republishing articles page for more information.
---