Prospective University of Cape Town (UCT) student Terrell Demorgan is the inaugural recipient of the Daniel Samuel Maseko Memorial Scholarship and will enrol for his Bachelor of Business Science (BBusSc) degree in 2020.
The CAD$5 000 (approximately R55 000) scholarship was established by Zimbabwe-born lawyer Dudley Maseko, who now practises in Canada, in honour of his late father Daniel Maseko. The scholarship is awarded to a student who demonstrates academic excellence, financial need and community involvement, such as volunteering or mentoring, among other criteria.
Pupils from South Africa, Lesotho, Malawi, Mozambique, Namibia, Swaziland, Zambia and Zimbabwe were invited to apply for the scholarship, and, after reviewing applications, UCT's Department of Student Affairs shortlisted three candidates.
Maseko then selected the successful candidate.
"[Terrell] personifies the student that I had in mind when I set up the academic scholarship programme," said Maseko.
"I wish him success in his academic endeavours."
A natural leader
Demorgan is a high school graduate of Goldridge College in Kwekwe, Zimbabwe, where he received numerous academic and sport merits and awards, such as full sporting colours and making the Midlands Provincial Swimming Team (2014–2016) and the Under 20 National Basketball Team in 2017.
A natural leader, Demorgan was deputy head boy of his high school in 2018, and, not only did he demonstrate leadership at school, he was also heavily involved in his community, having served in a youth leadership position at his church.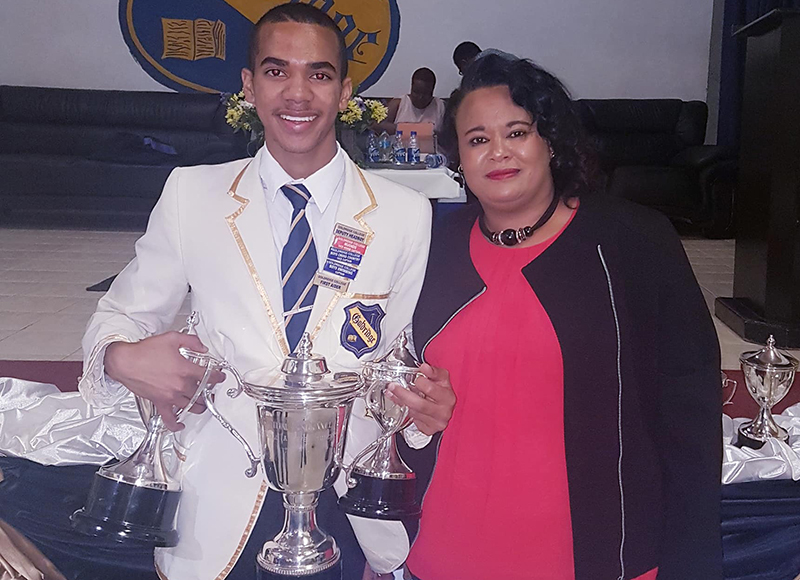 Demorgan passed his University of Cambridge General Certificate of Education Advanced Subsidiary Level (AS-Level) and Advanced Level (A-Level) examinations with distinction. He also received a national award for the highest score in Zimbabwe for the Cambridge International AS-Level Accounting in the June 2018 exams.
Demorgan was admitted for a BBusSc at UCT beginning in 2020 where the scholarship will pay for his full tuition fees, residence fees and meal plan.
Maseko said he is also working with his alma maters, Carleton University and the University of Ottawa, in Canada, to arrange an exchange year for Demorgan.
Although one scholarship was awarded for 2020, Maseko said he plans to increase that number in the future.
---
This work is licensed under a Creative Commons Attribution-NoDerivatives 4.0 International License.
Please view the republishing articles page for more information.
---