Two University of Cape Town (UCT) academics appointed to President Cyril Ramaphosa's Economic Advisory Council (PEAC) have said they are honoured to be a part of such a crucial group, and humbled to have the opportunity to contribute to South Africa's future economic growth.
Professor Alan Hirsch, founding director of UCT's Nelson Mandela School of Public Governance, and Professor Haroon Bhorat, professor in the School of Economics and director of the institution's Development Policy Research Unit (DPRU), were appointed to the PEAC with effect from tomorrow, 1 October.
The council aims to generate new ideas for economic growth, job creation and ways to address poverty in the country. Its establishment was announced during Ramaphosa's State of the Nation Address and comprises local and international economic thought leaders who are appointed for a three-year term.
Hirsch, who is educated in economics and history at UCT, the University of the Witwatersrand and Columbia University, said he is "very honoured to be appointed by President Ramaphosa to this important role".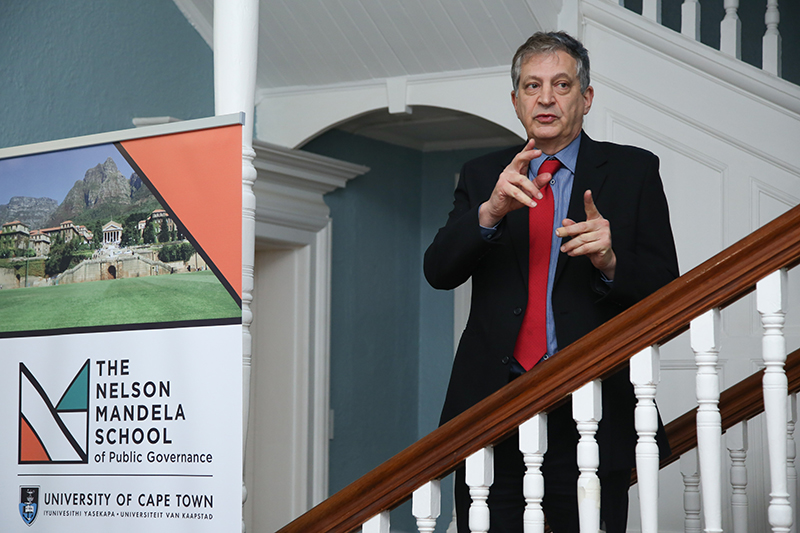 He taught at UCT before joining the national Department of Trade and Industry in 1995. From 2002 to 2012 he managed economic policy in the South African Presidency, represented the Presidency in the G20, and was co-chair of the G20 Development Working Group.
He serves on several boards, including the European Centre for Development Policy Management. He was visiting scholar at the Harvard Business School, a regular visiting professor at Maastricht University, directed the International Growth Centre's research in Zambia, and was a member of the Organisation for Economic Co-operation and Development secretary-general's Inclusive Growth Advisory Panel.
Policy development and support
He said he hopes that UCT and the Mandela School will "contribute to the development of policies and support the implementation of good economic policies through research and leadership training capabilities".
Bhorat, who has his PhD in Economics, studied at the Massachusetts Institute of Technology and was a Cornell University research fellow, and whose research interests cover labour economics, poverty and income distribution, said he is both honoured and humbled by the appointment.
"I am sure that our debates will be both robust and creative – with the collective aim of trying to deliver sustained higher levels of jobs-rich growth to South Africa."
"I am sure that our debates will be both robust and creative – with the collective aim of trying to deliver sustained higher levels of jobs-rich growth to South Africa."
Bhorat has co-authored and co-edited a number of books on labour market and poverty issues in Africa, including co-editing The Oxford Companion to the Economics of South Africa. He has published more than 150 academic journal articles, book chapters and working papers, and was recently appointed to the editorial advisory board of The World Bank Economic Review.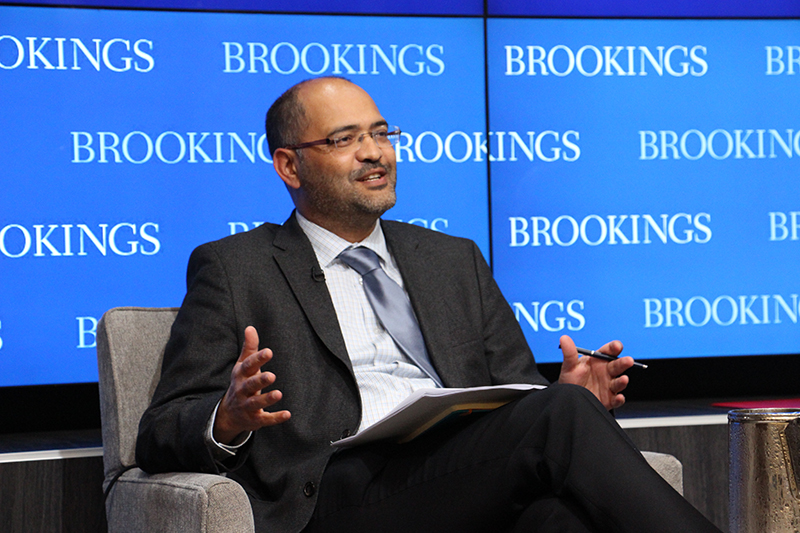 "The environment provided by both UCT and the DPRU will no doubt contribute significantly to these ongoing discussions with the president," Bhorat said.
On the establishment of this council, Ramaphosa said: "It will draw on the expertise and capabilities that reside in labour, business, civil society and academia."
The PEAC will be expected to engage with and provide advice on:
the pillars of a macro-economic strategy that should frame economic and industrial policy decisions that the government should pursue in the medium to long term, consistent with the electoral mandate of the current administration
creative ways of building trust between government and social partners in a manner that responds to South Africa's triple challenges of poverty, unemployment and inequality
global developments that impact on South Africa's growth prospects, and critical steps required to achieve policy coherence and to build confidence across society, social partners and investors.
---
This work is licensed under a Creative Commons Attribution-NoDerivatives 4.0 International License.
Please view the republishing articles page for more information.
---