From 17–19 August 2016 members of the Next Generation Professoriate (NGP) cohort gathered again at the beautiful site of Mont Fleur situated in the Blaauwklippen Valley outside Stellenbosch.
The primary purpose of the time away was to write, write, write. Each cohort member identified at the outset what they hoped to achieve. The retreat therefore featured the sound of nimble fingers on keyboards and the site of furrowed brows and intense concentration.
The cohort includes many runners and so, before the rise of the sun on the first morning, seven of the group headed off down the farm road that leads away from Mont Fleur in the direction of the Dornier wine estate. The sting in the tail is that the return route is all uphill. All runners returned safely, although one reported an encounter with a leopard, or was it a jackal, or a domestic puppy?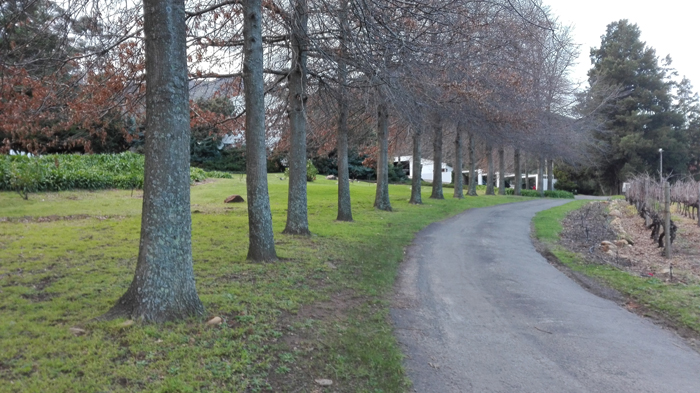 "The avenue to Mont Fleur" Photo by Anwar Jardine.
No stay at Mont Fleur is complete without a guided walk by Michael Gallant. He again took the group to the Lourensford Saddle. It is a stunning walk and on this occasion, the wild flowers were at their best.
"Small Flowers" Photo by Anwar Jardine.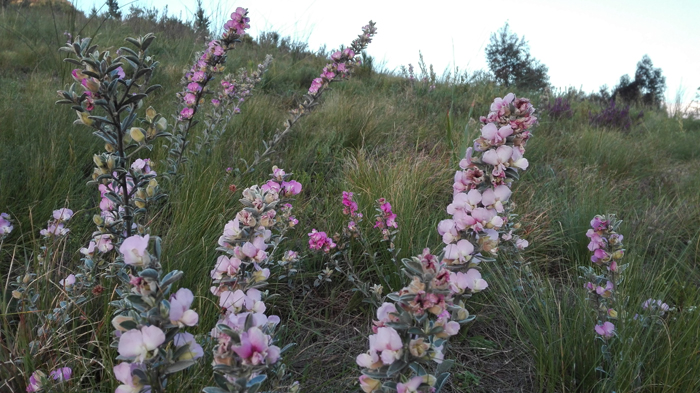 "Spring flowers" Photo by Anwar Jardine.
It is often easy to overlook the value of these writing retreats or at least to focus only on the writing achievements, the conference papers, journal articles and funding documents that have been completed. But writing retreats are a magical way of creating a climate that is conducive for writing.
One cohort member said, "I would like to emphasize the 'soft' things. I realise now the value of being in a cohort. It is a safe, encouraging and collegial environment. I love feeling human again."
Lyn Holness, with many years working in the Emerging Researcher Programme, provided expert support and facilitation. She stressed the importance of being able to share a meal, mingle, plonk yourself down next to somebody else and chat – all these activities are ingredients for creativity and productivity.
Other opinions were:
"I had a very productive time, thank you. It was hugely beneficial."
"I had the opportunity to talk with collaborators; very useful."
"I so enjoy the sense of camaraderie. I feel isolated in my department. I came to Mont Fleur exhausted, but somehow the environment revived me."
"I love the sense of community, being part of a larger whole."
New members of Senate
The NGP members were prominent in recent processes to elect and co-opt new members of Senate. Dr Manya Mooya and Dr Corrinne Shaw (both from EBE) were elected by academic staff while 12 NGP members were co-opted. They are:
Associate Professor Waheeda Amien (Law)
Dr Abongwe Bangeni (CHED)
Dr Lydia Cairncross (Health Sciences)
Dr Joel Chigada (Commerce)
Associate Professor Sinegugu Duma (Health Sciences)
Dr Reuben Govender (EBE)
Associate Professor Tracy Gutuza (Law)
Associate Professor Virna Leaner (Health Sciences)
Dr Frank Matose (Humanities)
Dr Cecil Mlatsheni (Commerce)
Dr Tolullah Oni (Health Sciences)
Dr Lee-Ann Tong (Law)
All will serve from July 2016 until June 2020.
---
This work is licensed under a Creative Commons Attribution-NoDerivatives 4.0 International License.
Please view the republishing articles page for more information.
---