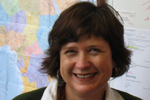 Nancy Odendaal has been appointed by the African Centre for Cities as the project co-ordinator of the Association of African Planning Schools, a voluntary, peer-to-peer network of higher education-based programmes and departments that educate and train urban and regional planners. Odendaal is also researching digital networks in the African city.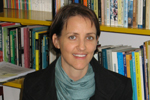 Caroline Skinner joined the African Centre for Cities as the Urban Policy Co-ordinator for Women in Informal Employment: Globalising and Organising. She is researching urban informality in Africa, India and Latin America, a project funded by the Gates Foundation. Skinner is the co-author of a book, Working in Warwick, which is about street trading in urban planning.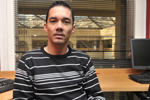 Villenueva Camilo an attorney of the High Court of South Africa, has been appointed as a senior attorney for the Refugee Rights Project. He is involved in strategic litigation, having previously worked for Lawyers for Human Rights. In his free time, he works with Girls' & Boys' Town South Africa, and does annual motivational speaking for projects around the country.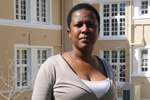 Thabile Maphumulo has been appointed as a senior human resources advisor, leading a team of three human resource advisors and senior human resource officers. Maphumulo is responsible for the Faculty of Engineering and the Built Environment, the Department of Alumni and Development, Finance, Properties and Services, and the Communication and Marketing Department, as well as the Office of the Vice-Chancellor and Baxter Theatre Centre.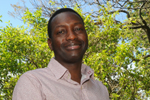 Lesedi Makhurane has been appointed the organisational development manager for giving leadership to the Staff Learning Centre and recruitment teams.