Three UCT researchers scooped awards at the Department of Science and Technology's Women in Science Awards, held in Johannesburg on 8 August.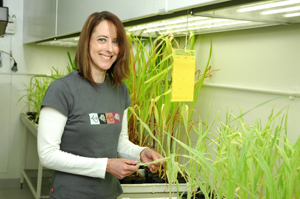 Dr Dionne Shepherd
Dr Dionne Shepherd of the Department of Molecular and Cell Biology netted the Best Emerging Young Scientist Award, and doctoral researchers Grace Mugumbate of the Department of Chemistry and Dr Nosisa Matsiliza of the MRC/UCT Receptor Biology Research Group won two of the three Women Scientist Fellowship awards.
Shepherd, 34, was recognised for her work on strategies for the development of genetically-engineered maize resistant to the maize streak virus (MSV). In her PhD research, Shepherd showed for the first time that MSV resistance was possible through genetic engineering, and developed a model system to test potential resistance.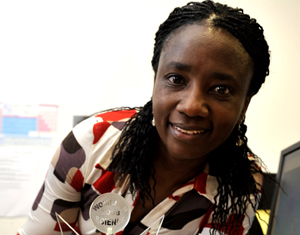 Grace Mugumbate
Mugumbate's research into the hormone receptors that initiate production of energy in mosquitoes during flight is a step in the development of an insecticide that targets malaria-carrying mosquitoes, but is safe to humans and the environment.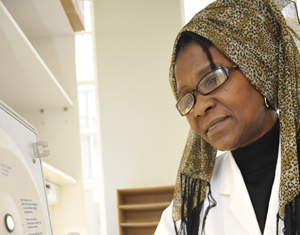 Dr Nosisa Matsiliza
Matsiliza, in turn, is studying the signalling pathways involved in growth inhibition induced by the gonadotropin-releasing hormone receptor.
The awards were created by the Department of Science and Technology, in association with L'Oreal and the National Commission for UNESCO, to profile the achievements of leading women scientists in South Africa.
---
This work is licensed under a Creative Commons Attribution-NoDerivatives 4.0 International License.
Please view the republishing articles page for more information.
---