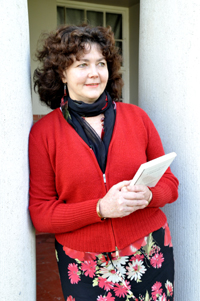 A deep interest in both psychiatry and anthropology were perhaps the sparked Lauraine Vivian's PhD thesis.
Titled Psychiatric Disorder in Xhosa-Speaking Men Following Circumcision, Vivian's study takes an interdisciplinary path in exploring the mental histories of five young men who each suffered from an acute psychotic episode after their circumcision, performed during an initiation ceremony.
The thesis examines how stress and anxiety related to personal, social, cultural, environmental and age factors possibly triggers the onset of psychotic illness in these vulnerable men.
"Adolescence in itself is difficult enough," comments Vivian, who is based in the Medical School's Primary Health Care Directorate.
There is also evidence that a lack of family support may exacerbate their feelings of anxiety. All five men in Vivian's study went through the initiation ceremony without the support of their fathers.
In all cases, the men developed psychotic illnesses within one year of their circumcision. Two suffered brief psychotic episodes, which improved when their cultural experiences were addressed therapeutically.
"I am very privileged to have done this work," says Vivian, "but it was also very distressing to see what some of these men went through."
Men who became mentally ill were often marginalised, receiving little care from their communities.
Vivian promotes culturally sensitive practices in mental health care, as well as stressing the responsibility of families for the wellbeing of initiates.
---
This work is licensed under a Creative Commons Attribution-NoDerivatives 4.0 International License.
Please view the republishing articles page for more information.
---