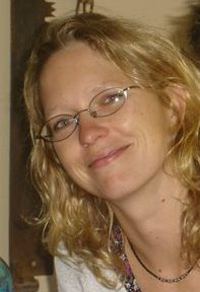 While Signe Hansen was pursuing a cooking course in Denmark, she realised that most of her classmates were there not because they loved cooking, but because they wanted to be famous.
Still taken aback by that, she saw one of Jamie Oliver's promotional shows on television, where he was performing to a stadium full of people in London, "all screaming as if he was a rock star".
"I couldn't help but be fascinated (and mildly disturbed), mostly because of how 'normal' it had become for a chef to behave and to be treated in this way," she says.
The spectacle of the performance and the fact that no one else seemed to think it was bizarre, prompted Hansen to do her doctoral work on the subject.
Her thesis, From Chef to Superstar: food media from World War 2 to the World Wide Web, explores the cultural mechanisms that mobilised the paradigm shift, "from chef to superstar".
"I thought there must be something unique going on here, and very likely related to media-transformations in recent decades that have allowed for exposure and consumption of food celebrities on a scale as yet unseen," says Hansen.
Her research helped to locate the end of World War 2 as a loose starting point for the phenomenon. That was the start of various economic and industrial booms, and also triggered the rapid growth of the convenience food industry, an industry often blamed for the current food crises.
"In short, the thesis is not about food as much as it is an examination of the economic, social, and cultural consequences of five decades of the commodification of appetite," added Hansen.
---
This work is licensed under a Creative Commons Attribution-NoDerivatives 4.0 International License.
Please view the republishing articles page for more information.
---