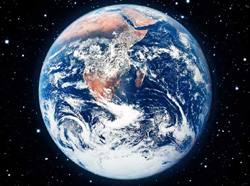 EENDRAG, THE UNIVERSITY of Stellenbosch's top academic men's residence and home to 270 students, has been destroyed in a devastating fire. Two students were injured, one seriously, when they leapt from their window on the top floor of the blazing three-storey building. The university, town council and many residents who live in or near Stellenbosch have arranged alternative accommodation.
SOUTH AFRICAN UNIVERSITY libraries are under-funded and face severe shortages of books, journals and other learning material. At international universities there are up to 760 books available per student at any given time, but at some South African universities there are only six books available per student, says needs assessment research by the Africa Book Connection, a non-profit organisation that sources textbooks for poor students.
TWO UNIONS, the National Union of Technikon Employees of SA (Nutesa) and the National Education Health and Allied Workers Union (Nehawu), representing most permanent employees, including faculty staff, at the Tshwane University of Technology (TUT) are set to go on an indefinite strike from 9 August.
THE UNIVERSITY of the Western Cape has been given permission to build a new Life Science Centre on a piece of property containing critically endangered indigenous vegetation, against the recommendation of conservation authorities and to the dismay of several fynbos botanists. The go-ahead by the provincial government, which is still subject to an appeal process, will destroy close to one hectare of Cape Flats Sand Fynbos - one of South Africa's most critically endangered vegetation types of which just 1% is formally conserved.
THE UGANDAN GOVERNMENT is to scrap funding for students' welfare, including meals, accommodation and medical care, in all public universities, education minister Namirembe Bitamazire said in Parliament recently. Until now the government has been funding some 5 810 students in four public universities.
A US PENNSYLVANIA-BASED organisation that campaigns for peace in the Middle East says it has drawn more than 10 000 signatures on an online petition opposing a proposed boycott of Israeli universities and academics by Britain's main faculty union. "We all agree that singling out Israelis for an academic boycott is wrong," the group, Scholars for Peace in the Middle East, states in its petition.
Sources: Independent Online, AllAfrica.com, Chronicle of Higher Education.
---
This work is licensed under a Creative Commons Attribution-NoDerivatives 4.0 International License.
Please view the republishing articles page for more information.
---