#UCTLockDownLetters is a new feature on the University of Cape Town (UCT) news site. Staff, students, parents of students: we want to hear about your experiences of work and life in lockdown. Emails, audio and video clips, prose and poetry are also very welcome. This is your space.
This contribution comes from Bianca Warley, a lecturer and tutor in the School of Languages and Literatures (Classics section).
5 June 2020
Lockdown, ugh …
To be honest, in the grand scheme of things, I consider voluntary isolation to be my preferred mode of operation. Mandatory isolation, however, has been a completely different and trying experience. As someone who interacts with people daily, the mass exodus of socialisation and increase in the dreaded video call has left me with a bag of equally unpleasant emotions.
Even though my partner returns from work in the evenings, I find myself alone from 07:00 in the morning until 19:00 at night. Not that that compares to the folks living on their own, but for someone like me it's been a prickly subject. As a newly-wed, I start my day at 06:30 by letting out the fur kids and packing lunch for my hubby. By the time I've put on the kettle to make myself a cup of coffee, I have the two giants and their morning breath heaving over the kitchen countertop, which is generally a level 5 warning of: "Woman, where is our breakfast?" And for people who have dogs, you know that if you don't jump right that second, you'll be minus a slipper later.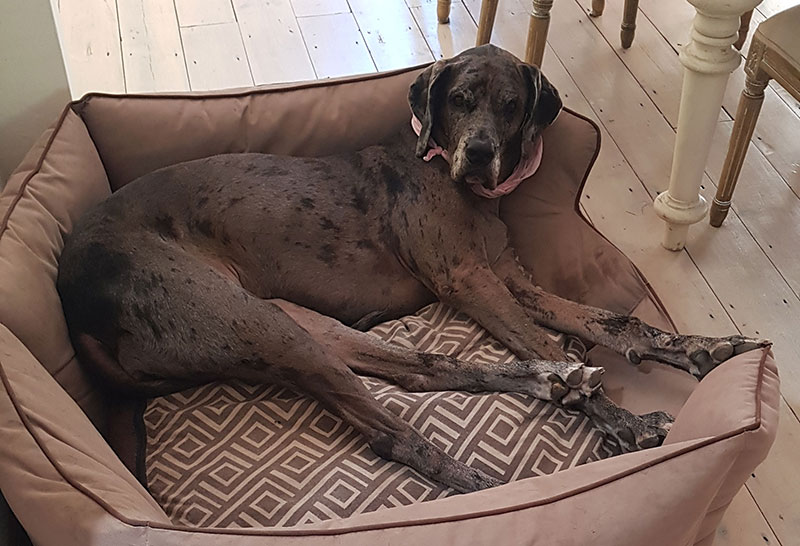 Once they've been fed, rubbed and made to feel more important than anyone else, I systematically carry out a long list of household duties – from giving them fresh water to doing the washing and vacuuming. Then, when all the rivetingly stimulating activities have been thoroughly completed, it's time to work.
Like many, I too have struggled to find the motivation and balance needed to work on my research and to exercise (bleh) during this period of physical isolation. I find the repetitive nature of my daily routine helpful in some ways and depleting in others. Reading rubbish Instagram and Facebook posts does nothing to boost one's drive. If anything, I found it diminishes it. We constantly compare and push ourselves to unrealistic personal and professional goals, which is truly unhelpful in our current position.
When it is a bit of a difficult day, I tend to spend a little more time playing with the dogs and indulging in non-academic reading. I've learnt that there is no shame in taking it one day at a time and lessening your load; at the end of the day it's about what is best for you.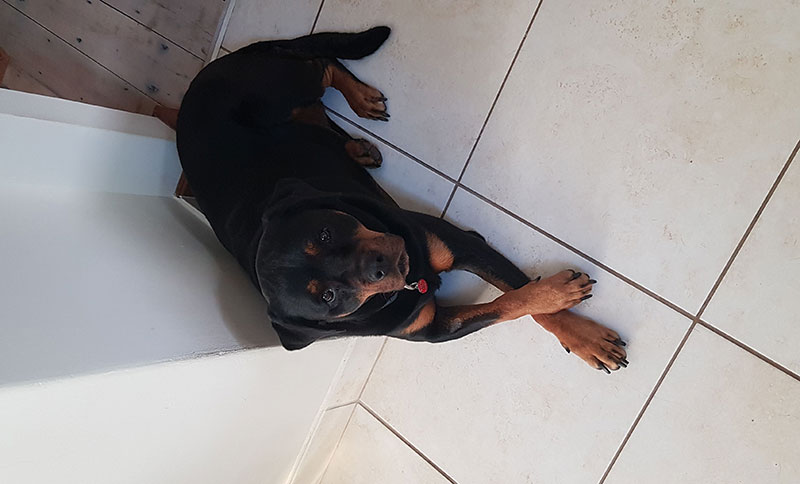 On a lighter note, when I'm not lecturing, tutoring or trying to complete my own research, which is in and of itself a challenge, my day is punctuated with calls and messages from family and friends. These calls and messages are a stark reminder that we are all living in and through a pandemic, and while, strangely enough, I do feel lonely during my day, I am far from alone.
I have pictures of my nine-month-old nephew to look forward to; I have updates from our WhatsApp family group chat to laugh at; I have friends to tease; I have a loving husband who will return in the evening; and I have the company and never-ending devotion of my dogs, Luna and Maia.
Ultimately, family and friends will all be together again. It might not be today, and it might not be tomorrow, but we will all have the pleasure of our loved ones' company once more.
During this arduous time, I like to reflect and remember the words the Roman poet Sextus Propertius gave us: "Always toward absent lovers love's tide stronger flows", or more commonly known as "Absence makes the heart grow fonder."
Cheekily, I look forward to the day we can annoy one another in close proximity.
---
This work is licensed under a Creative Commons Attribution-NoDerivatives 4.0 International License.
Please view the republishing articles page for more information.
---