When Wesley Chen scored 8% on his first maths test in his first year as a chemical engineering student at the University of Cape Town (UCT), he was shocked; but as he admits, he was not surprised. As he walked out of the upper campus lecture hall in the Faculty of Engineering and the Built Environment (EBE), he promised himself that he would do better next time. But maths had never been his strong suit. Scoring a below-average grade in the subject in high school had meant he was unable to pursue his childhood dream to study medicine.
But he was committed; and in the lead‑up to his second maths assessment, he spent hours studying at home and in the campus library. Sadly, disappointment came knocking a second time – when Wesley received the results for his second maths test, he felt all his hard work and late nights had been in vain. He did not come close to achieving an acceptable pass: his latest result (6%) was even worse than the previous one.
"I couldn't believe that the second result was lower than the first one."
"I was devasted. I couldn't believe that the second result was lower than the first one. I really thought that I'd studied much harder the second time around, and that I would attain a much better result. A pass, at least," he said.
But after a few stops and starts along the way, Wesley will finally receive his BSc degree in chemical engineering on 13 July, and he has never been more proud. This is his story – one of grit, determination, and a never-say-die attitude.
Determined, committed, resilient
Wesley said failing his second maths test and the subsequent exam was disheartening, and he lost his resolve to do well. He remembers how excited his peers were to put a long, difficult semester to rest and start their winter holiday, but he wasn't keen. He felt despondent and lost, and had many unanswered questions – was chemical engineering the right career choice? Would he make it through the next few months, and secure a pass at the end of his first year?
The thought of giving up crossed his mind, but after thinking long and hard, Wesley decided to give the next semester a try. He was not afraid of hard work. Three years prior, in 2013, he'd completed a degree in physiotherapy at the University of the Witwatersrand, which had presented its own hefty challenges. He could do this too.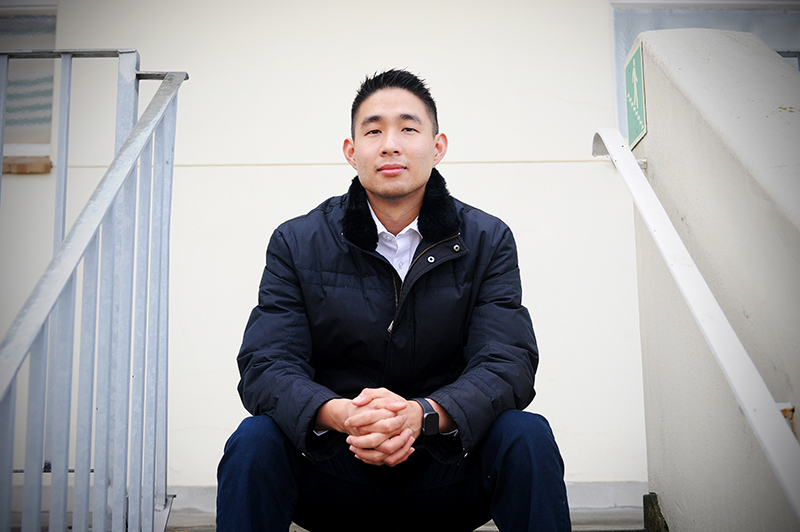 Luckily for Wesley, his second semester as a student in the Department of Chemical Engineering was poles apart from his first. Thanks to an assignment with a difference, he saw light at the end of a very dark tunnel.
"One of our assignments was to read a book and provide a review, while improving our scientific literacy. Dr Lawrence Bbosa, a senior lecturer in the department, suggested I read Outliers: The Story of Success, by Malcolm Gladwell," he said.
The book offered the tipping point Wesley's academic journey desperately needed, and he was determined to chart a new path for himself.
"After reading this book, I was convinced that everything within our control takes plenty of quality practice. Let's just say that Outliers is the reason I made it through varsity this time around, with a 'never-say-die' attitude," he said.
A notable improvement
In the second semester, Wesley's results improved; and as time progressed, he rekindled his love for the field of chemical engineering, which he said he might have lost along the way. He channelled all his energy into his studies. And in doing so, he said, he was reminded of the real reason he chose to pursue the degree – for the greater good of humanity, and for the planet.
"I was confident that chemical engineering would be a good fit for me."
"After I completed my physiotherapy degree and I worked as a physiotherapist for a few years, I realised that something was missing. I couldn't quite put my finger on it. But I always loved to recycle, and I was very conscious of the damage we cause to the planet each day. I was confident that chemical engineering would be a good fit for me," he said.
"When things were not going so well and my maths results were at [their] lowest, I forgot all this. When things started to look up, I remembered – and it felt good."
A rocky road
Despite his improved academic performance, several other challenges raised their heads along the way. To start, the financial burden associated with attaining his degree was huge. However, his part‑time job at the Old Biscuit Mill in Woodstock kept him going; and during the holidays, he'd work as a stand‑in physiotherapist at different physiotherapy practices in Cape Town.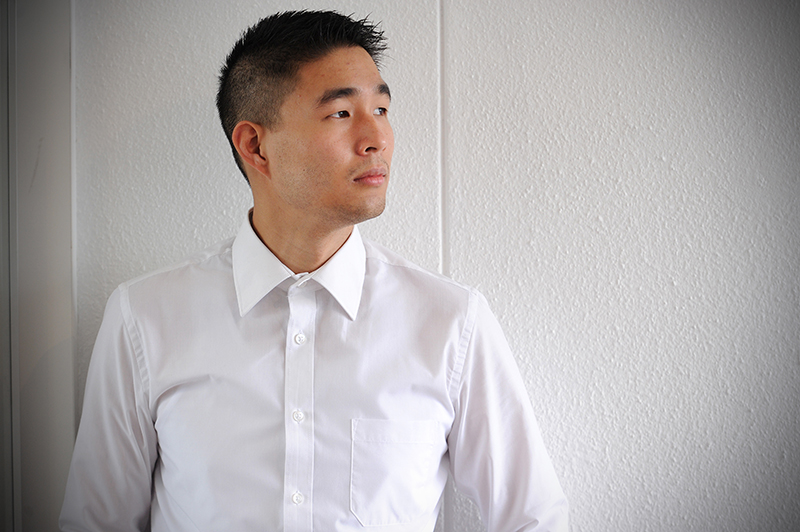 In 2019, life dealt him a massive blow. His father took ill; and sadly, he passed away. Coping with studies became difficult for Wesley as he attempted to juggle the adversity in his personal life as well. Maintaining a good academic record was his priority; but it would take diligence and perseverance, Wesley said, which he had developed in abundance over the years.
"All of it weighed very heavily on me. When life was tough, juggling my academics was even harder. It was difficult to see the silver lining," he said.
"The road travelled has been tough, but the future looks bright."
"In spite of everything, graduation is here. It's here, and I will be one of those students who will receive my degree. What a relief! The road travelled has been tough, but the future looks bright."
After graduation Wesley plans to take some time out and gain a bit of financial stability before he begins his search for a job as a chemical engineer.
---
This work is licensed under a Creative Commons Attribution-NoDerivatives 4.0 International License.
Please view the republishing articles page for more information.
---