The University of Cape Town's (UCT) student-run Investment Society (InvestSoc) kicked off a packed schedule of annual events on 26 March with an online interview with UCT alumnus, businesswoman and anti-corruption activist Magda Wierzycka.
InvestSoc is one of over 100 UCT student societies and organisations that cater to a wide range of interests: academic, faith, cultural, social and political. Each society is run by students with the aim of building their skills and offering students new opportunities to connect to the broader campus community.
InvestSoc was formed 20 years ago and is now South Africa's largest executive student society. Its president and vice-president are Khanya Mamba and Mitesh Valodia. Luke Bales is the society's financial director. All are fourth-year finance and accounting students.
Most members are Commerce students, but include students in Humanities, Health Sciences, and Engineering & the Built Environment – anyone interested in financial and investment matters and vital skills not taught at school like tax, investing, managing debt and wise financial stewardship.
The event was followed by an open Q&A session with Wierzycka, who announced her resignation as chief executive officer of fintech company Sygnia Limited a day before the event. Wierzycka, voted one of the continent's most powerful women by Forbes Africa in March 2020, founded the company.
Speaking at the online event, she said that although Sygnia "[will] always be my baby" and she will remain involved in innovation and strategy, her focus will move overseas. She will also concentrate on her own investment vehicles.
Introspection
Though her resignation was announced last week, the decision had been made a year ago, Wierzycka said, following "a bit of introspection" about what she really loved doing.
"When a company gets large, it needs professional executive management: people who will be rigorous about processes, project management, meetings, KPIs for people, holding people accountable … I'm not that person. I'm a person who has an idea a minute and wants to innovate and implement now. I don't want to sit on committees. I want to do things."
Wierzycka referred to a Harvard Business Review article she'd read some time ago which said that the biggest impediment to growth, particularly of family-founded businesses, is the founders.
"I want to look at setting up a venture capital fund in South Africa."
"It's when the company becomes larger than your skill set ... but you keep hanging on … That made a huge impression on me. And for the last five years, I've been plotting [the announcement].
Wierzycka has set up a venture capital business with partners in London.
"So that's keeping me quite busy. We've raised quite a lot of money and we'll now be putting that money into really interesting start-ups."
Wierzycka said that she will also spend "dedicated time" in Silicon Valley and New York, looking at the world and finding innovations to bring back to South Africa. "I want to look at setting up a venture capital fund in South Africa."
Within a day of announcing her resignation, Wierzycka said, she'd received five offers to write a book. "So, I think there will be plenty to do."
Life perspectives
Wierzycka's is a rags-to-riches story of humble beginnings in Poland. Martial law drove the family to a Polish refugee camp in Austria in 1982 where her parents, medical doctors, dug ditches to survive. They later moved to South Africa, where the 13-year-old Wierzycka had to learn English and Afrikaans just to tackle high school.
She graduated with a Bachelor of Business Science and a Postgraduate Diploma in Actuarial Science in 1993, reportedly because actuarial science was the only degree for which she could get a bursary.
These details are moot, given the challenges facing students in South Africa today.
In an interview ahead of the event, Bales asked Wierzycka what she would have done if she'd been a UCT student in 2021, in a world upended by a pandemic, and characterised by financial and economic uncertainty.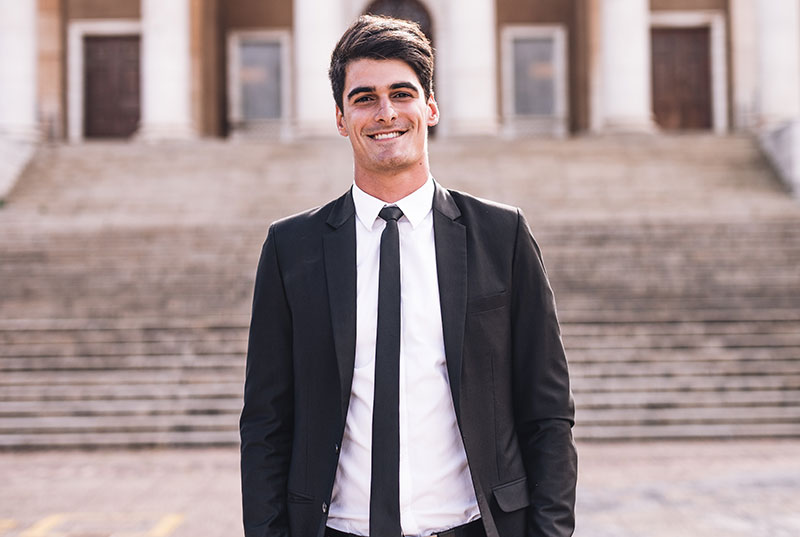 The same as she had back then, Wierzycka said.
"She'd put up her hand for any opportunity she got [at UCT], learning skills, equipping herself, learning to be adaptable," said Bales. When she left UCT, Wierzycka had acquired an array of skills and the can-do attitude needed to succeed in any field.
"So that's important, especially in an environment like today's, [for students] to be able to navigate that uncertainty."
Growth and learning
Perspectives such as these add value to students' learning and growth, and their understanding of the challenges beyond campus. InvestSoc is renowned for hosting a range of top companies and speakers. Keynote speakers have included former finance ministers Pravin Gordhan and Nhlanhla Nene, and Robert Brozin, the co-founder of Nando's.
Their flagship events are the annual Corporate Connections Gala Dinner; the UCT Shark Tank, an annual event hosted with the UCT Entrepreneurs Society; and investment talks with firms such as Coronation Fund Managers, Allan Gray and Investec.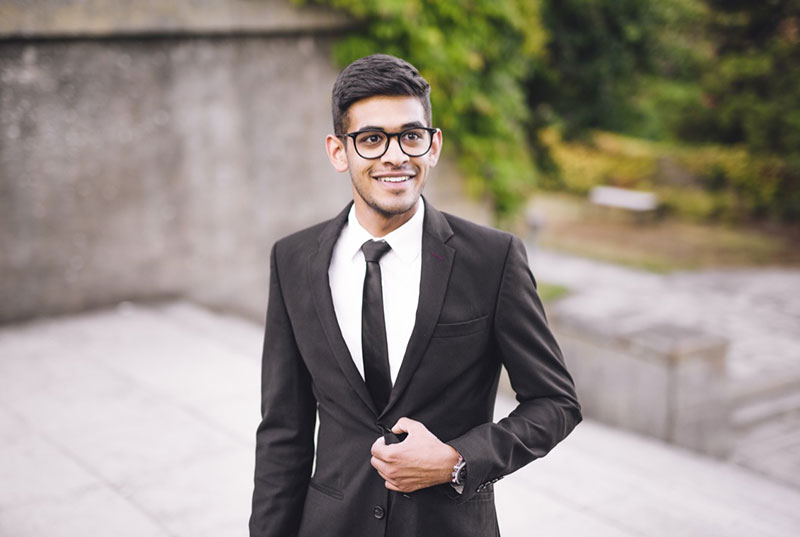 Before joining InvestSoc, Valodia had heard about the society through his older brother. "But for me it became a platform where I could accelerate my learning outside the classroom," he said. These skills underpin job readiness: compiling a CV, writing a cover letter, learning about branding on LinkedIn, and interviewee skills.
Over time, InvestSoc's mandate has expanded. As financial and investment firms and consultancies realised that UCT students offered a ready reservoir of talent, the society became a platform for networking, internships and job opportunities. The focus now is on building these two-way relationships.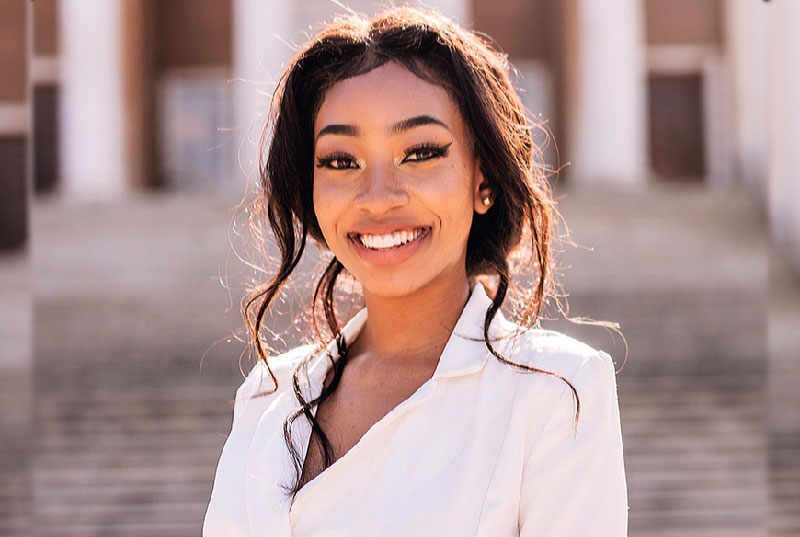 "They wanted to work with us beyond the workshops we offered our members, creating more sustained relationships," said Mamba. "As such, InvestSoc is a unique offering to students."
Resources such as their weekly Career Monday publication emailed to their members also connect students to job opportunities.
New social impact portfolio
Events are planned across their 10 portfolios, which include entrepreneurship, investing, financial literacy, professional development and financial technology.
"Each of these portfolios operates to bridge the gap between university life and the working world by enhancing students' professional competence and workplace readiness," said Bales.
"Knowing we are contributing to and igniting that change is important for us as students."
This year they have added a crucial social impact portfolio with a focus on social justice. Initiatives include refurbishing a classroom in a school in Nyanga and supporting a literacy foundation. They have also embarked on a partnership with the Kolisi Foundation, founded by Siya and Rachel Kolisi.
"Their mission is to change the story of inequality in South Africa," said Valodia. "Knowing we are contributing to and igniting that change is important for us as students."
It's also integral to a custodial role in society and the environment.
"The purpose of the society is to create a runway for members to be able to excel in their respective careers. This can only be achieved if we contribute to the sustainability of our environment," said Bales.
"We pride ourselves on being an anchor for students in uncertain times when students have very little of that."
That environment has become difficult for students to navigate and the society's executive are very aware of how they, as students, are being called to respond.
"There is so much uncertainty associated with that when you're a young professional but even more so now when we're trying to navigate COVID-19 and the after-effects and how that's changing the workplace and business priorities," said Mamba. "We pride ourselves on being an anchor for students in uncertain times when students have very little of that."
For Valodia, what they are learning – in the classroom and through InvestSoc – keeps them in touch with change and how that impacts the finance and investment world.
"The world is going to become more selective and concerned about potential investment opportunities … COVID-19 has allowed us to see how we can operate more efficiently. We have online business meetings; we travel less by car – even medical consultations are online. Online shopping is changing the need for shopping malls. All these industries are changing, and investment will follow those paths."
New members are welcome to join the society, which is listed among UCT's student societies on the Vula site.
---
This work is licensed under a Creative Commons Attribution-NoDerivatives 4.0 International License.
Please view the republishing articles page for more information.
---