Creative sparks flew at the University of Cape Town's (UCT) annual Res4Res student art competition, with participants more than living up to curator, Shaun Mahabeer's, vision for a collection of artistic expression reflecting the university's diverse residence community.
Titled "Res4Res: Our stories" and themed "Our experiences in Residence", this year's exhibition-based format provided a platform for residence artists to express their experiences beyond words.
"My artwork reflected the grief and loss I experienced with the passing of someone close to me. Also, the painful experiences UCT students go through, being isolated in residences and the academic pressure that can consume many students," said Mduduzi Ndebele, one of the winners announced on Monday, 23 October.
Winning artists
Ndebele was honoured in the Curator's Choice category, sharing the limelight with fellow artists Felicia Khoza, Catherine Li, Adele Mamba and Rethabile Selesho. Mduduzi Ndebele and Denaeya Rathanum were named as Audience Choice winners.
Curator's Choice winners won Takealot gift vouchers valued at R1 000 each, while Audience Choice winners received Takealot vouchers worth R500 each.
Mahabeer, a UCT alumnus, said: "I was looking for engagement, intricacy, complexity, insight and depth when it comes to an artist's work."
Ndebele, a Bachelor of Science in Astrophysics and Physics student, described the process as empowering.
"Initially, I didn't know what my art piece was going to be about. I was blank and didn't know which materials to use, but Shaun kept checking on us and giving us hope and motivation. It's good to get constructive criticism from someone who has experience in art."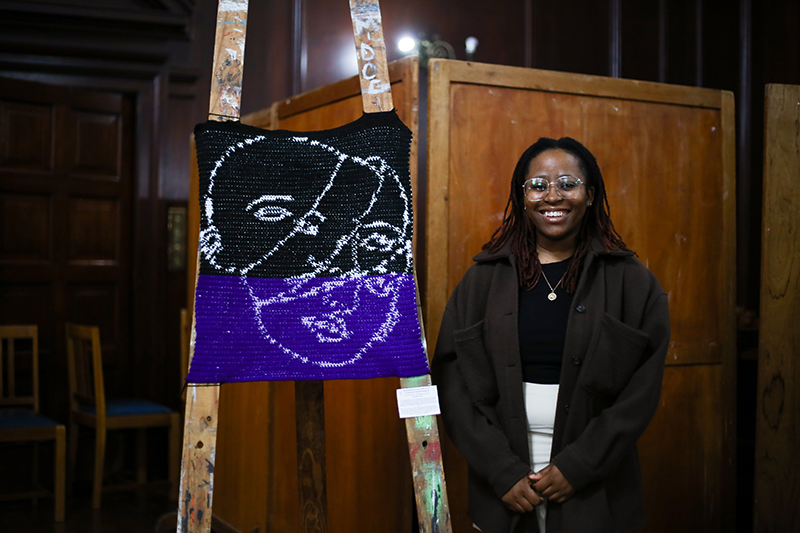 Khoza, a Bachelor of Medical Science honours student, explained that participants attended multiple sessions with Mahabeer, who constantly monitored their progress.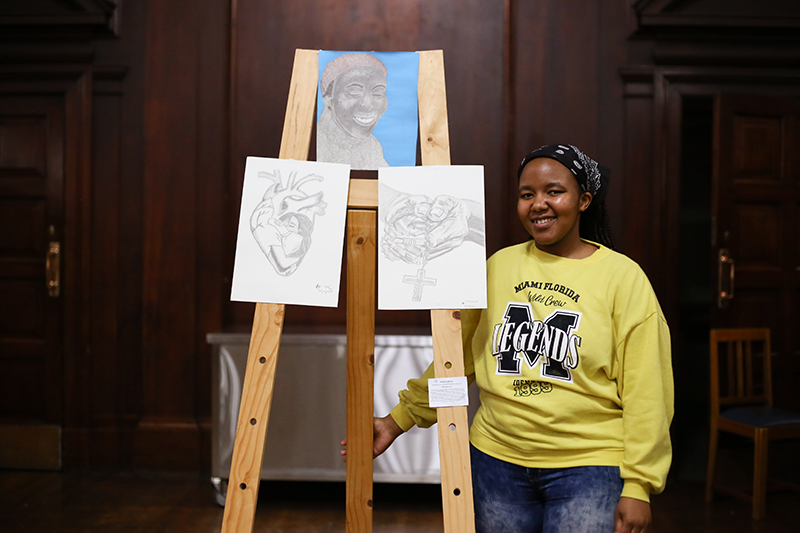 "I want everyone who looks at my artwork to realise that their insecurities and imperfections make them who they are. I was not artistic in any way and felt like giving up, but coach inspired faith in us."
Mamba, a third-year Bachelor of Commerce in Financial Accounting student, reflected: "The competition started in August and the process was quite enlightening for me. I want to keep practising and learning new skills in art [because] I see myself stepping into the space of abstract and other forms of art."
Meeting the challenge
For Selesho, a first-year architecture student in the Faculty of Engineering & the Built Environment, the biggest challenge was translating the intention into the final product. Now, however, the student has been inspired to "develop an identity as a well-rounded artist".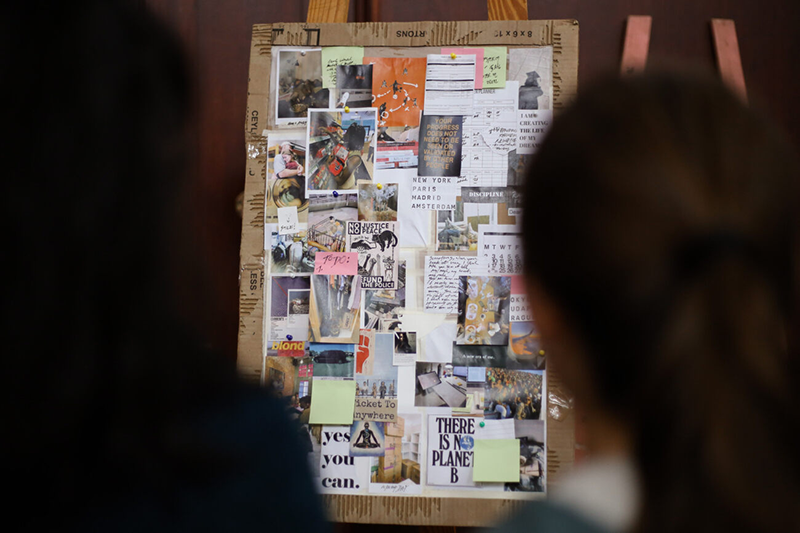 "My artwork was inspired by the concept of a pin board showing a collage of different experiences students go through at the university," Selesho added.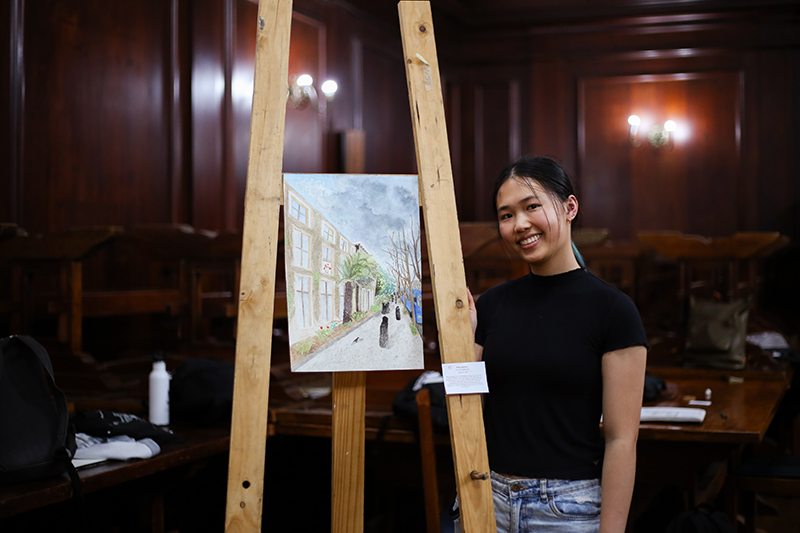 Like her fellow winners, computer science undergraduate student Li acknowledged the importance of their coaching sessions.
"In art, a mistake is not really a mistake because it could turn into something else that was not intended in the beginning, and that could be beautiful," she commented.
Li added: "In the future, I would like to explore different mediums of art and create something unique."
*Rathanum was not available for an interview.
---
This work is licensed under a Creative Commons Attribution-NoDerivatives 4.0 International License.
Please view the republishing articles page for more information.
---