Mokone Shibambu has only just completed his degree in mechanical engineering at the University of Cape Town (UCT) and is already preparing to tackle his master's at the University of Oxford in 2023. This once-in-a-lifetime opportunity is made possible by the prestigious Rhodes Scholarship programme – making him one of four UCT recipients to receive the scholarship. The other three recipients are Dr Joshua Fieggen, Dr Mary Gouws and Kaitlyn Sparks.
The Rhodes Scholarship is the oldest and perhaps the most prestigious international scholarship programme in the world. It offers young, emerging academics a life-changing opportunity to pursue full-time postgraduate study at one of the world's leading academic institutions. Receipt of the scholarship means that Shibambu becomes one of 10 emerging young leaders in Southern Africa who will undertake postgraduate study at the University of Oxford in the new year.
Master's in the making
Shibambu, who initially had plans to pursue an undergraduate degree in medicine, said he changed his mind after he visited a hospital and got a glimpse of a doctor's daily routine. He said he realised then and there that the profession did not suit his personality and he decided to opt for a career in engineering instead.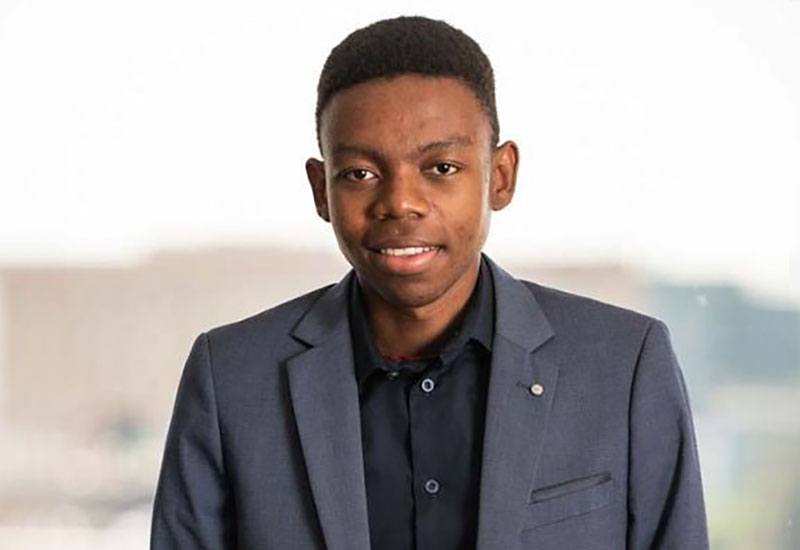 Fast-forward a few short years and this young man now has big plans to pursue his master's in energy systems – a branch of engineering that deals with energy efficiency, energy services, facility management, environmental compliance and sustainable and renewable energy. His degree of choice will explore the production and supply of energy and the societal and political implications involved in the process. Shibambu's keen interest in South Africa's beleaguered energy sector sprouted in his second year at UCT and is one of the reasons he opted to pursue his master's in the energy systems discipline.
"I wanted to be part of the [engineering team] who [would] help to solve South Africa's energy challenges, help people and protect the environment," he said. "This [scholarship] opportunity [presents] a challenge for me to learn in a more diverse environment and to showcase my abilities in a foreign land. For my family, this scholarship is an opportunity to grow and gain new skills that will help me provide a better life for them."
---
This work is licensed under a Creative Commons Attribution-NoDerivatives 4.0 International License.
Please view the republishing articles page for more information.
---