Fifteen young leaders from the Mandela Rhodes Foundation's (MRF) cohort of scholars for 2022 will be based at the University of Cape Town (UCT) for postgraduate studies next year. They represent 10 countries across Africa and constitute half of the MRF group heading for South African universities. Nine of the UCT recipients are women.
The focus of the MRF programme is to build exceptional leadership capacity in Africa, emulating the example and legacy of the foundation's founder and patron, the late former president Nelson Mandela.
"The work of The Mandela Rhodes Foundation will substantively contribute to a better life for the people of South Africa and further abroad on the African continent," said Mandela at the founding of the MRF.
Candidates selected for the programme may study in any field of their choice. The scholarship includes a compulsory leadership development programme of either one or two years, depending on the duration of the course chosen by the candidate.
The aim is to empower these young leaders to tackle some of Africa's biggest challenges and develop a community of like-minded people aiming to effect positive transformation on the continent.
The UCT MRF candidates are: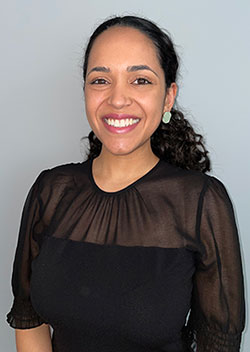 Blair Ntambi (Uganda)
Andre Ossou (Cameroon)
Gugulethu Dube (Zimbabwe)
Hannah Akutcha (Ghana)
Ismail Ombo (South Sudan)
Karabo Malahleha (South Africa)
Leina Meoli (Kenya)
Luqman Jama (Somalia)
Mikhaila Steenkamp (South Africa)
Nadia van der Merwe (South Africa)
Nicola Chidyaonga (Malawi)
Reginald Nyakonda (Zimbabwe)
Sagel Kundieko (DRC)
Samantha Osanjo (Kenya)
Sharna Fester (South Africa)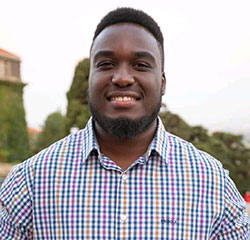 One of the UCT Mandela Rhodes scholars, Mikhaila Steenkamp, who is studying towards a Master of Education in Education Policy, Leadership and Change, aims to build a more equitable and inclusive society.
"I believe that schools can be powerful spaces to develop students who are empathetic and self-actualised critical thinkers, and who are equally empowered to shape their lives and communities. I hope to be an advocate for (and with) the teachers who are integral to that vision, and ensure that they are supported – at the levels of both policy and praxis – to develop and exercise their own agency in their work. I also look forward to how the Mandela Rhodes programme, and my fellow scholars, will challenge me and expand my thinking and competencies."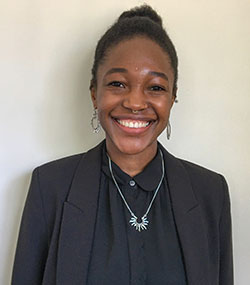 Fellow Mandela Rhodes scholar Reginald Nyakonda added, "I am doing my postgrad studies in electrical engineering, hoping to achieve my dream of being involved in the research and development of novel devices and technologies that can help solve some of the problems we face as a continent – especially in the healthcare sector. My master's research will look at how augmented reality can be used as a surgical assistance tool. The networking as well as personal development opportunities that the Mandela Rhodes Foundation will offer me will be indispensable in enabling me to become a well-rounded person who is ready to tackle the world as a young leader. I'm hoping to grow and understand myself more and my role in society through this opportunity."
Postgraduate student in landscape architecture Nicola Chidyaonga said, "As a Mandela Rhodes scholar, I hope to promote justice among existing social groups and the environment. My master's research will look at how landscapes in sub-Saharan Africa could improve through design and ecological democracy while also engaging with communities to strengthen their economy. I believe that the Mandela Rhodes scholarship will add holistic value to my experience beyond academics. The opportunity to network with young African changemakers, while also being mentored and reflecting on myself as a future changemaker, is more than I could ever ask for."
---
This work is licensed under a Creative Commons Attribution-NoDerivatives 4.0 International License.
Please view the republishing articles page for more information.
---