Pura Mgolombane, Executive Director: Department of Student Affairs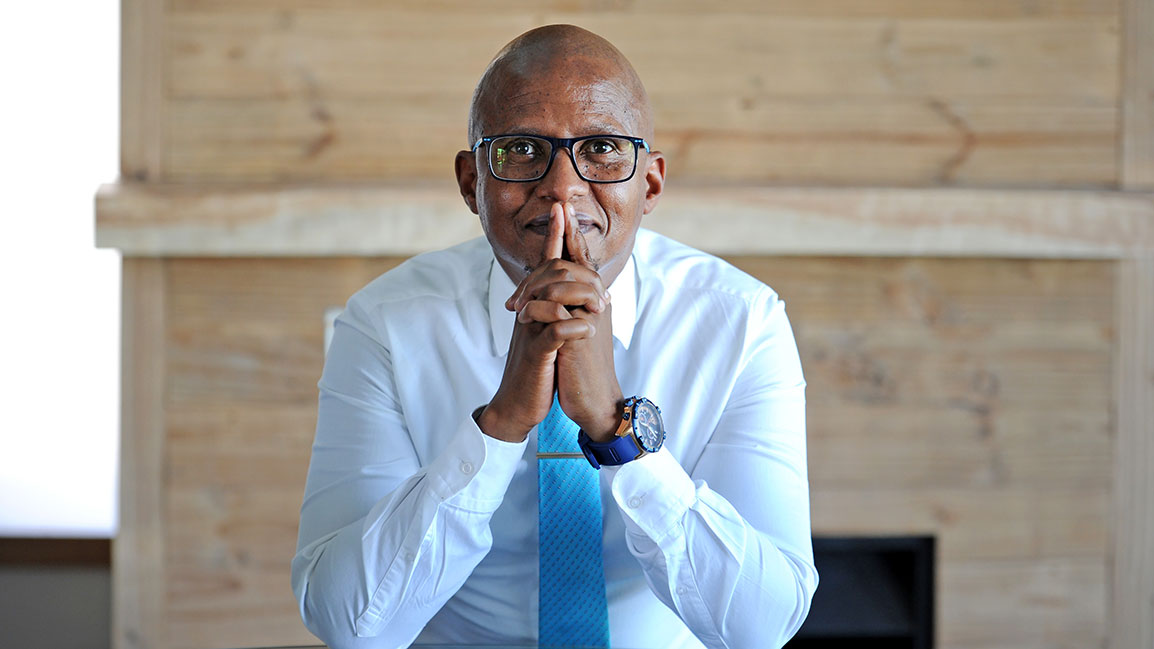 If nothing else, the COVID-19 pandemic reminded us that 'I am because we are' and that 'We are because I am'. 2020 demonstrated how this ideal should be lived in praxis, with staff and students working together to ensure the health and safety of all. The support given to UCT students during the lockdowns ensured not only the continued operations of UCT but that the integrity of the academic project was maintained.
Students selflessly evacuated our campuses, transitioned smoothly to emergency remote teaching, adjusted to the new normal of online work – and some even displayed the entrepreneurial innovation that has come to typify the student experience at UCT. It is always humbling to read about those students who have lived through unimaginable circumstances and triumphed over insurmountable odds to complete their degrees.
The changes these students have experienced and made in their own lives are the kinds of changes that Vision 2030 envisions, the change that "unleashes human potential", that is transformative, sustainable and founded on the ethos of excellence. As a university community, we have shown that our human encounters should be transformative in ways that enrich one another's lived experiences, that recognise, affirm and appreciate all our humanity as valid.
---
Student Affairs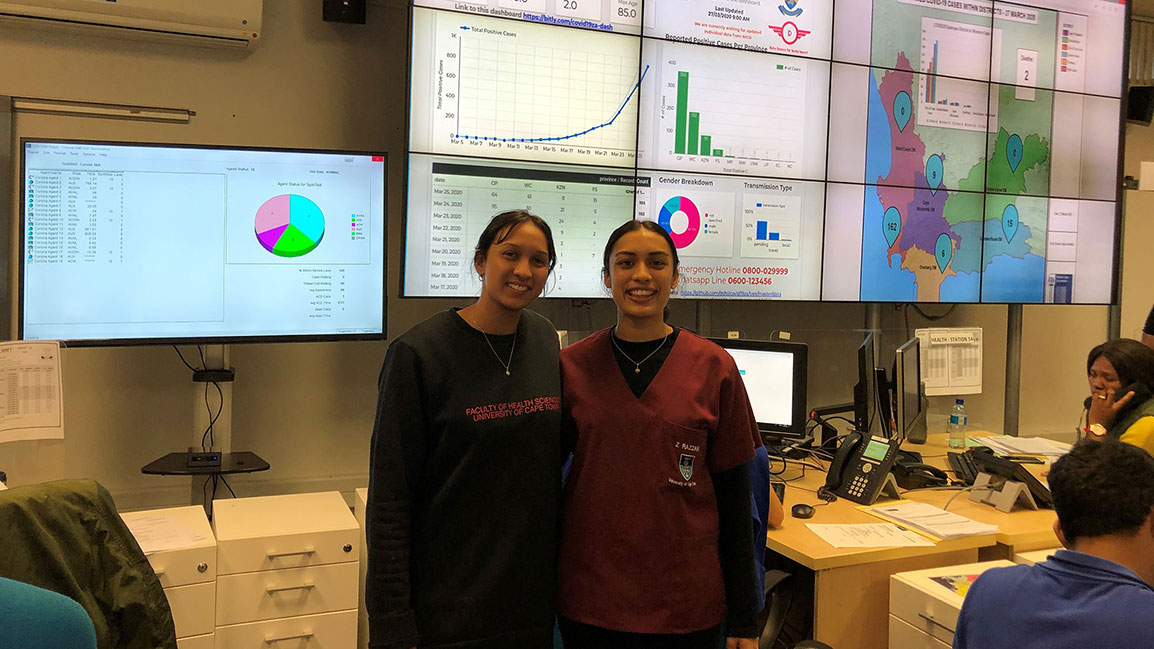 'Overwhelming' student response to staff COVID-19 hotline
Over 100 student members of UCT's Faculty of Health Sciences student societies volunteered to staff the COVID-19 hotline at the Tygerberg Hospital Disaster Management Centre.
The response from students was "overwhelming", said the president of the UCT Surgical Society, Savannah Verhage. Student volunteers were classified as emergency medical personnel and had permits that allowed them to travel to and from the centre during the lockdown period.
The students worked 12-hour shifts; between 07:00 and 19:00 or between 19:00 and 07:00. The call for UCT Surgical Society volunteers to staff the COVID-19 hotline came from UCT's Professor Lee Wallis of the Disaster Management Centre. Students were trained how to take a thorough medical history over the phone using a COVID-19-focused questionnaire and, if required, to refer callers to the appropriate level of care for further management.
---
Documentary exposes healthcare workers' working conditions
The COVID-19 pandemic exposed the fragility of the South African healthcare system and highlighted the need to protect the country's frontline workers and limited healthcare resources. It has also led to more awareness of the working conditions experienced by frontline healthcare workers.
These working conditions are the focus of a documentary produced by UCT postgraduate student, Dr Adil Khan (pursuing a master's in public health). Titled Behind the Frontline, the 20-minute investigative documentary reveals the toxic working conditions many South African frontline healthcare workers endure while attempting to provide patients with quality care.
Khan believes that if staff are properly and holistically cared for, they will be more engaged in their work, more compassionate, less likely to leave their positions in the public sector, and likely to make fewer medical errors, which will inevitably improve the quality of healthcare service delivery to South Africans. Khan hopes the documentary will draw the public's attention to these issues and spark conversation about the need for transformation in the medical community.
"Emotionally, it takes its toll, and if these feelings are not acknowledged and worked through, they can lead to burnout and mental health problems," said Khan.
---
Student-led business innovates to accommodate beauty stylists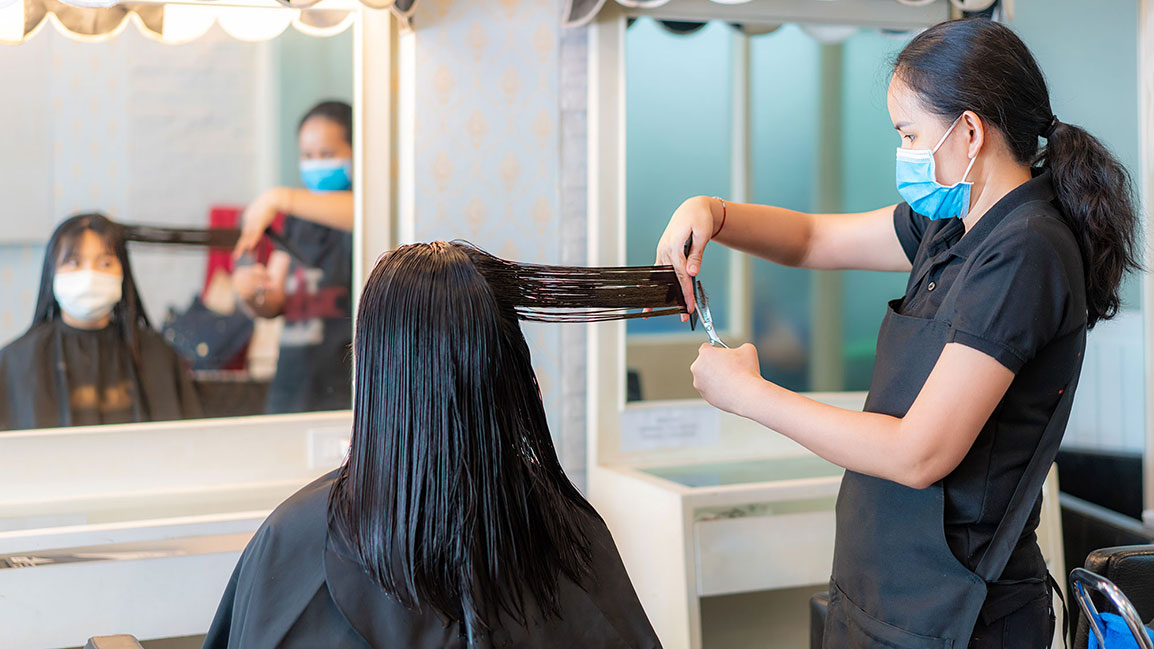 Remember when standing in a queue at the barbershop or grabbing a seat at your local hair salon while waiting for a haircut was the norm? For clients using the Fleeker platform, which was founded by four UCT students, queuing for grooming is a thing of the past.
With a click of a button, clients can use Fleeker to schedule appointments with hairstylists, barbers, make-up artists and nail technicians – and beat the long in-salon queues. In addition, Fleeker also introduced a cashless payment system, which allows users to transact online; that means handling cash is history too.
And a unique built-in feature enables stylists to track their monthly income, making financial planning a lot easier. Fleeker requires stylists to register online by completing a simple registration form – the process takes just a few minutes. While there's no upfront cost involved, 10% of every successful booking goes to Fleeker. The platform currently lists a range of local businesses and more than 100 UCT students make use of their service. A growing number of non-UCT students also make use of the platform.
---
Lockdown: a 'redefining' moment for student start-up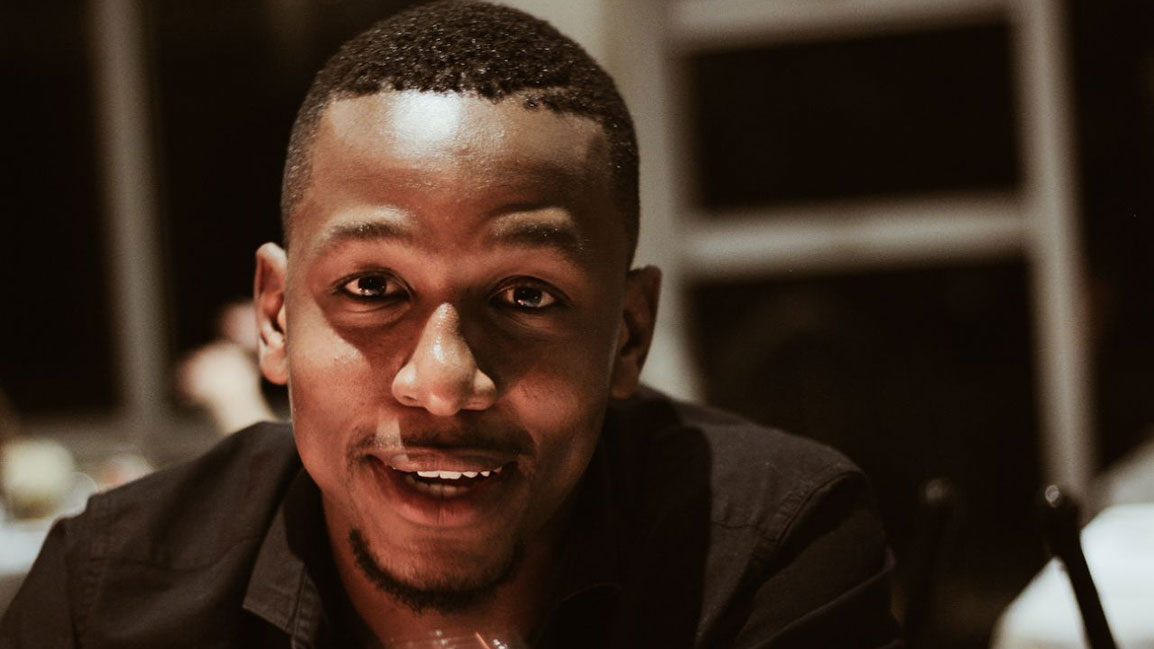 For small and medium-sized enterprises (SMEs) in South Africa, surviving the COVID-19 pandemic and nationwide lockdown has taken grit and determination. For Tiang Moabelo, a UCT student and founder of the start-up LoadALot, the past few months have been a "redefining moment".
The BCom Accounting student established his moving and logistics business in 2016. LoadALot is an online platform that takes the stress out of moving to a new house or office space and makes it a hassle-free undertaking.
Using the platform is an effortless experience. To get started, clients are required to answer five simple questions on the LoadALot website. The system then generates an instant quote and the built-in calendar allows clients to select their preferred moving date and time.
The LoadALot team has also contributed to job creation in the country in recent months. As demand for their service has increased, Moabelo has hired several drivers and moving assistants. His focus now is on growing his business and providing on-the-job training and development to unemployed youth, and creating an even bigger job pool.
---
Maths help for matrics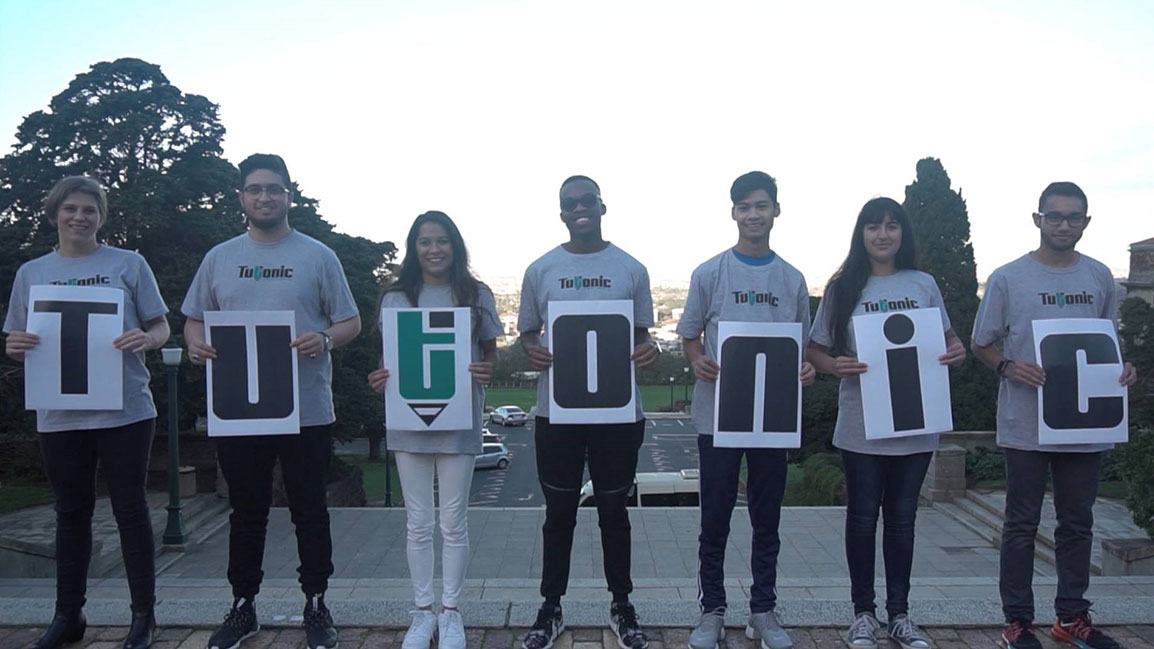 When UCT student Ilyaas Amien started his free, online maths tuition service Tutonic, he had one aim: to support high school students around the country and bridge the gap between access and quality education.
Tutonic began with 50 students and now has 500 (a huge jump from 300 students in 2019), and 15 student tutors; most are from UCT and all are volunteers. The organisation is also endorsed by the Western Cape Education Department. Tutonic provides students with resources such as concept videos that cover all the maths content from grades 8 to 12; quizzes and questions the team has received from other pupils over the years; personalised support from a university student (pupils can submit questions they're struggling with); and weekly live sessions with a tutor for matrics.
In 2020 Tutonic introduced live interactive sessions that allow pupils to engage with a tutor via Zoom once a week. Pupils can also ask specific questions via the site and get quick answers from the tutors.
---
UCT's budding legal eagles soar at moot competition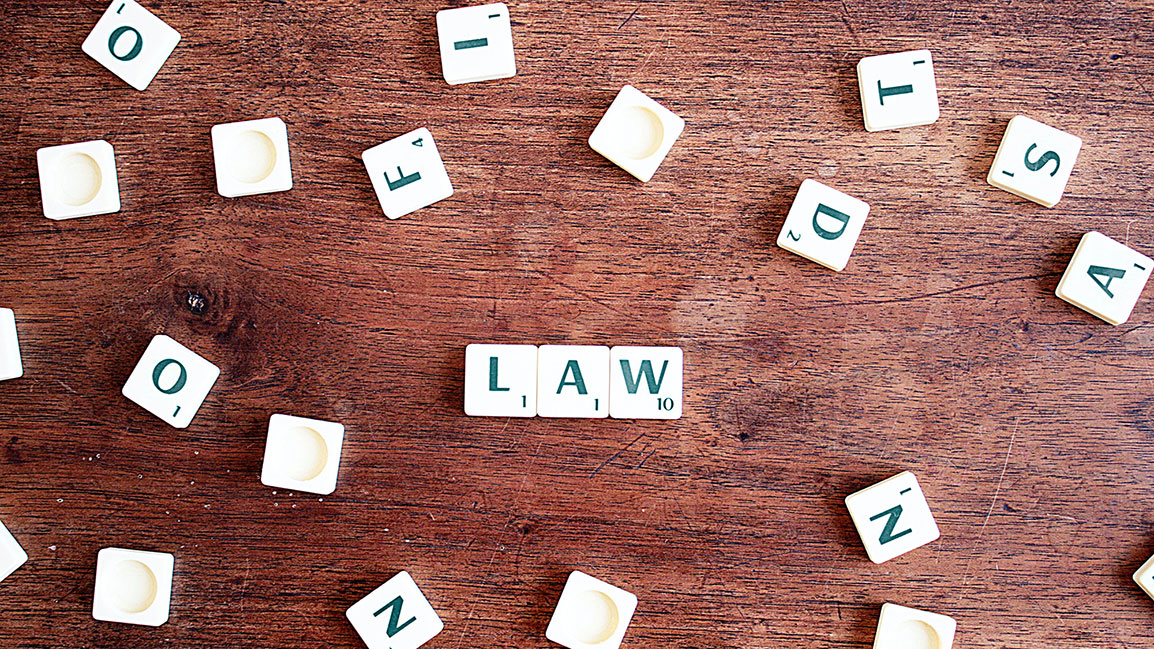 UCT emerged victorious at the 2020 Kate O'Regan Intervarsity Moot Competition. The event aims to gather students from the country's law schools to compete against each other in written heads of argument and oral argument. It also aims to encourage students to grapple with a legal topic outside of the core syllabus.
UCT's budding legal eagles Yuri Behari-Leak and Justin Winchester took dual honours: They were the overall winners of the competition, and the best speaker award went to Behari-Leak. Another team from UCT, Kudzaishe Mukunga and Delela Ndhela, made it to the semi-finals. The runners-up were Stellenbosch University's Corlia Kritzinger and Shanaié Maharaj, with the other semi-finalists, Rebecca Kuttschreuter and Camilla Johnson, coming from the same law school.
The moot competition is named in honour of UCT alumna and former Constitutional Court (ConCourt) justice Kate O'Regan, who presided over the final round. Joining Justice O'Regan for the finals this year were, for the first time in the competition's history, three other former ConCourt judges: justices Albie Sachs (also a UCT alumnus), Dikgang Moseneke and Edwin Cameron.
---
Student Entrepreneurship Week 2020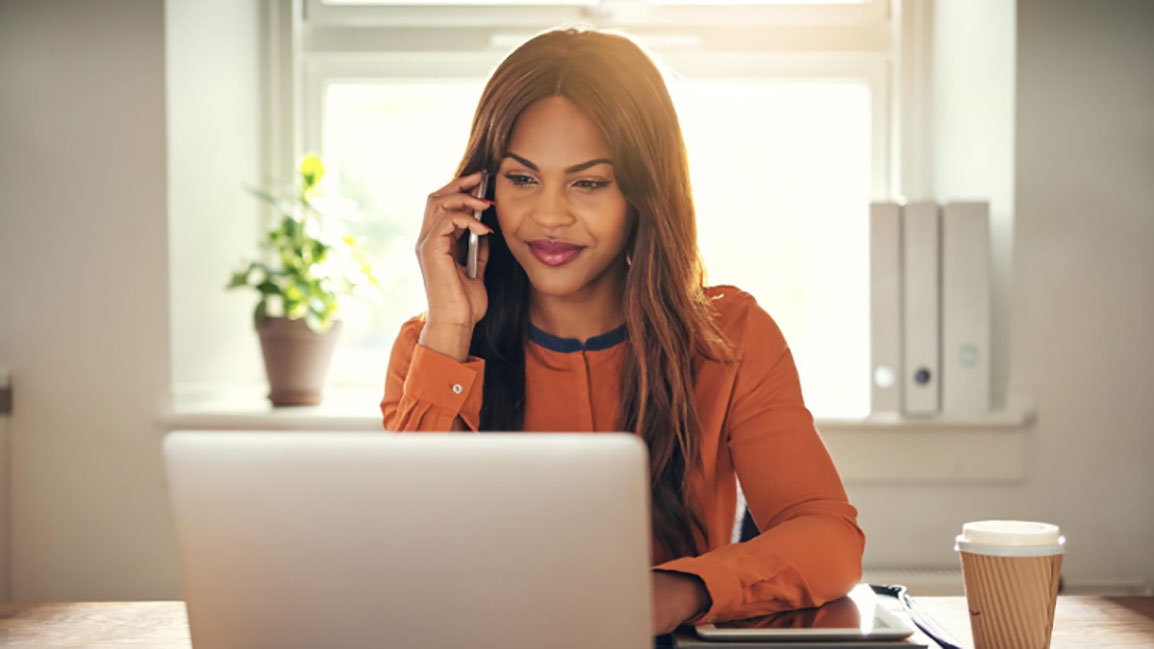 The 2020 Student Entrepreneurship Week (SEW) provided an opportunity for UCT students to fine-tune their entrepreneurial skills and mindsets and learn more about what it takes to become a successful business owner.
#SEW2020 was hosted in collaboration with UCT Careers Service, the UCT Graduate School of Business Solution Space, the UCT d-school, Research Contracts and Innovation, and the Properties and Services department.
The week-long event included panel discussions with successful entrepreneurs and covered everything from how to develop sustainable and scalable businesses to the basics of intellectual property. Students were also introduced to the basics of design thinking and some participated in a future-of-work boot camp.
---
Student Parliament makes virtual history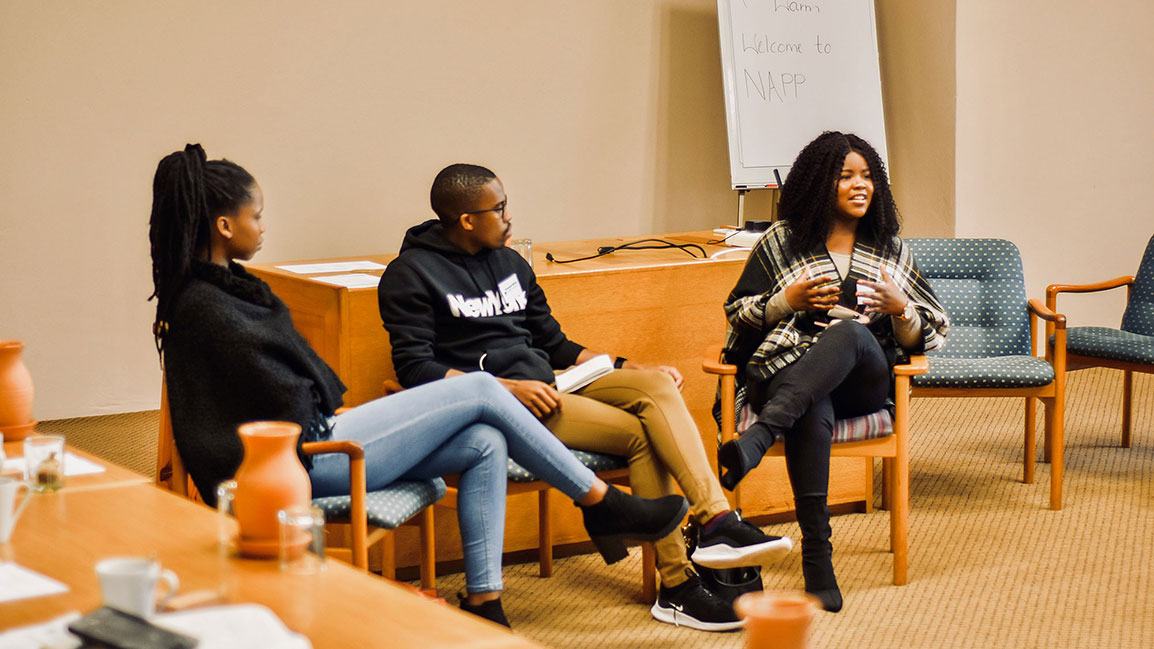 When the national lockdown suspended UCT's Student Parliament, the 2020 Management Committee realised they would have to be inventive and resourceful to deliver on their mandate and achieve their vision. And Microsoft Teams was the committee's online platform of choice.
The Student Parliament is an assembly of all student organisations at the university. It serves as an advisory body to the Students' Representative Council (SRC) on policy matters. The parliament helps ensure that the SRC and its substructures are accountable, transparent and rooted in the principles and values that are enshrined in the SRC constitution.
With 58 members online for more than four hours, the Student Parliament assembly resolved all but one issue on the agenda. The committee also invited non-members to observe proceedings via live-streaming on the UCT SRC Twitter account. Despite a few hiccups, including connectivity issues, the Student Parliament made virtual history when it entered the online space.
---
Triumph through tragedy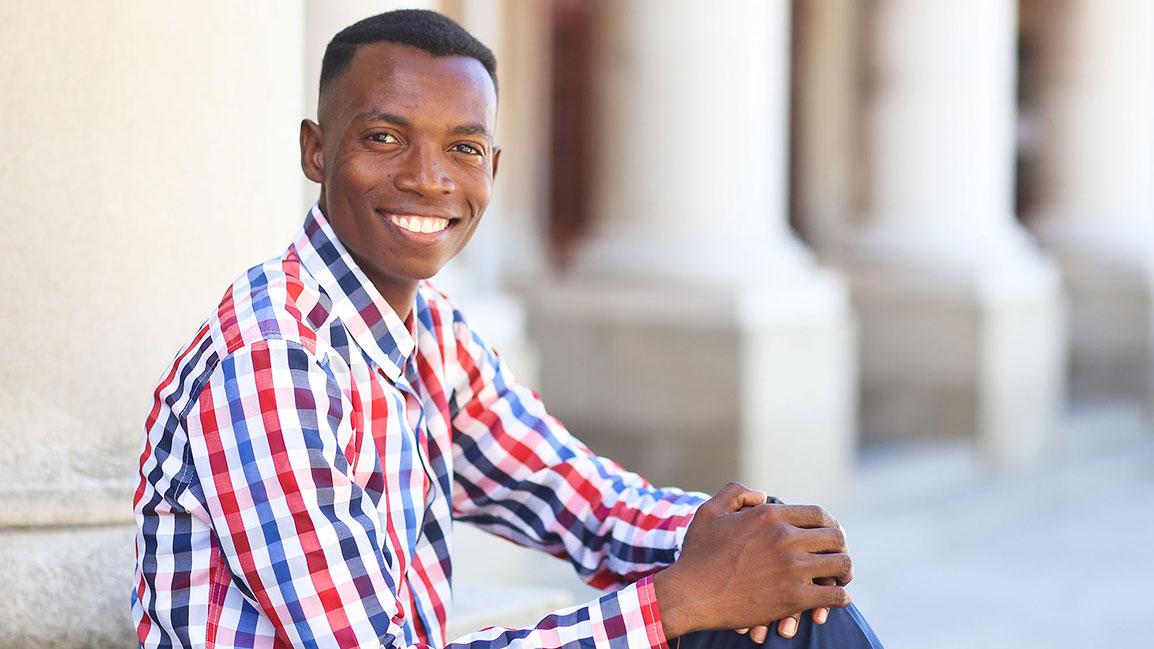 For almost two decades Tsepiso Tshivhase went through life keeping an "enormous", tragic secret from his family. The 27-year-old UCT civil engineering graduate was just six years old when his mother was gruesomely murdered in 1999. His father was the alleged perpetrator and took his own life that same day.
For years, Tsepiso's family attempted to conceal the truth, admittedly, he said, in an effort to protect him from the horrors of gender-based violence (GBV), which had for years plagued his home. His tragic secret, however, was that he had actually seen his mother's body. When first-year UCT student Uyinene Mrwetyana was killed in August 2019, her murder took Tsepiso back to a time he had been trying desperately to forget. By then, he was completing his final year at UCT's Faculty of Engineering & the Built Environment – he struggled to cope.
But he pressed on and he received his degree, albeit in an unconventional setting owing to the COVID-19 pandemic. He credits his strong on-campus support structure, friends who carried him through a difficult time and encouraged him to "ask for help". Tsepiso was one of UCT's inspirational graduates for the March 2020 graduation season.
"I am so grateful to my faculty for their support, especially when I went through such a dark time. They could easily have allowed me to drop out, but they didn't, they believed in me, and here I am – a graduate," Tsepiso said.
---
UCT Plus recognises rocketing COVID-19 student volunteerism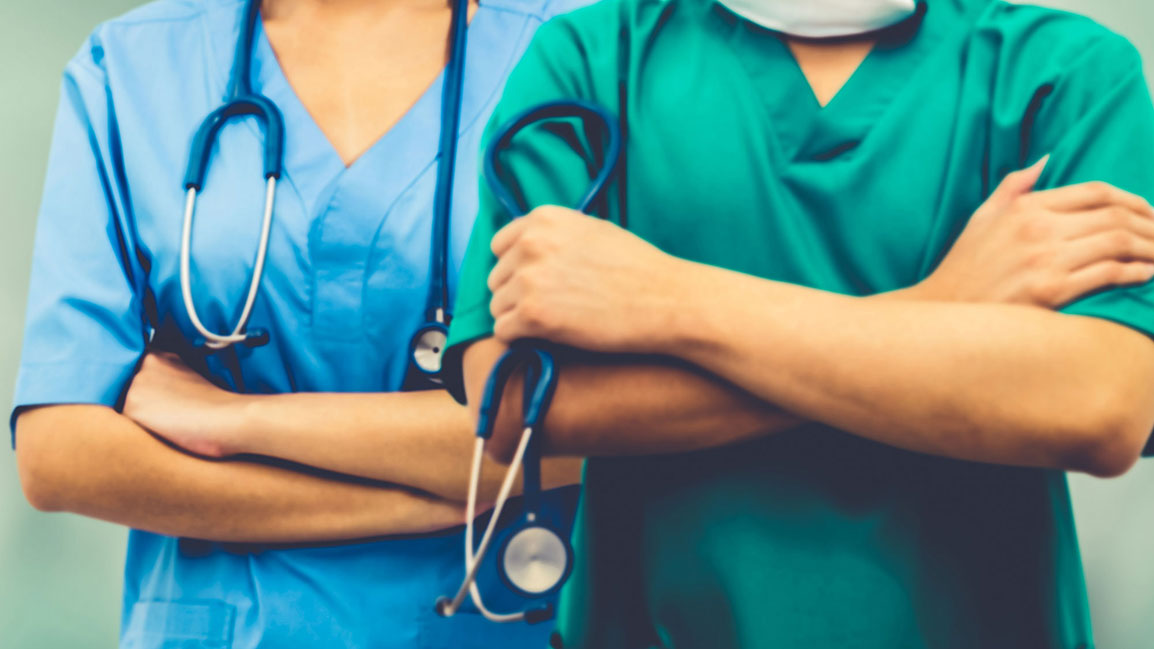 UCT students who volunteered at the COVID-19 front lines will now have their efforts formally recognised on their academic transcripts in the form of a COVID-19 Service Leadership Award. 2020 has seen a 300% increase in the number of student societies signing up for UCT Plus, which manages this accreditation programme.
The development is part of the UCT Plus programme, managed by the Careers Service in the Centre for Higher Education Development (CHED). The UCT Plus programme was initiated as a Vice-Chancellor's Strategic Initiative after being piloted in 2015 and approved by UCT Senate in 2016. This initiative rewards students for their work in elected leadership positions or mentoring and volunteering roles in various arenas by recognising these extracurricular activities as formal accreditations on their academic transcripts.
To earn the award, the hours of students in eligible roles and activities are tracked, verified and submitted. A minimum of 35, 45 and 60 hours volunteered in the role is required for bronze, silver and gold awards, respectively. Participants must also complete a structured and assessed reflection of their activity. This helps students make sense of how they grew from the experience.
---
Kenyan village boy's boarding pass to cum laude degree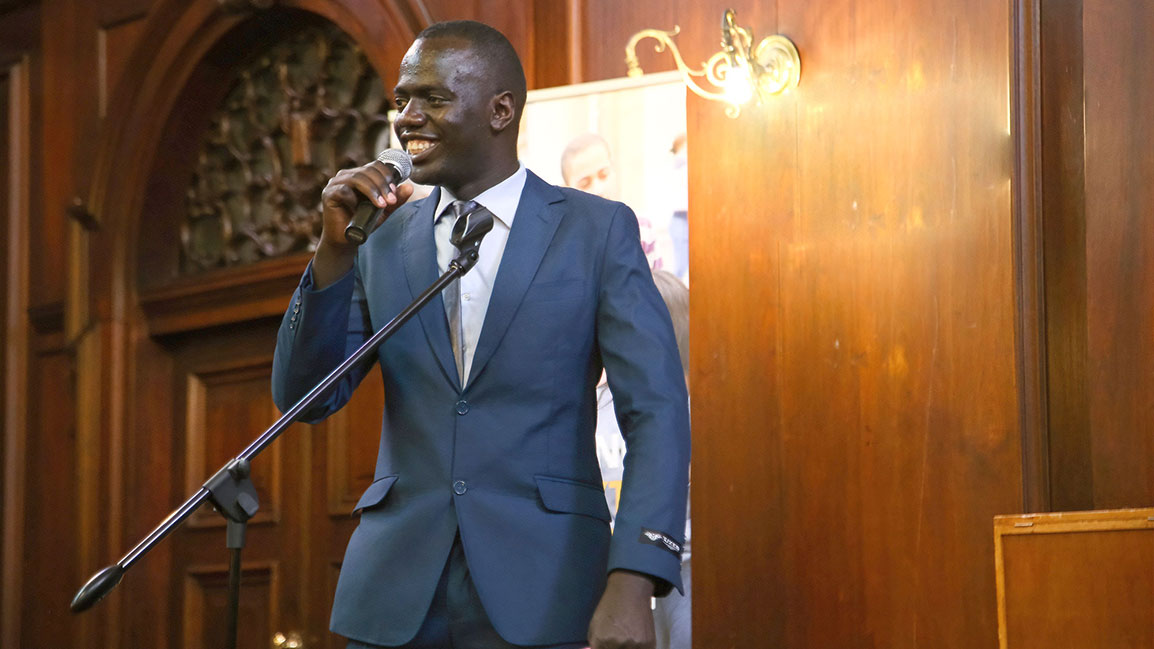 From village boy in Murang'a County, Kenya, to computer engineering graduate (cum laude). . . but Willie Macharia learnt early that life is not simple. He still has the boarding pass for the flight that brought him from Nairobi to UCT as a reminder of where he started – and how far he's come.
In his final school term, top performers like Willie were offered Equity Bank internships before starting university. As a bank official he learnt about work ethics and skills such as public speaking and adult responsibilities. He was also accepted to Moi University in 2015 for a BSc in electrical and electronics engineering. But his savings dwindled quickly and survival became a struggle. He dropped out without telling anyone and returned to Equity Bank as a junior IT technician. Willie realised he loved working with computers.
When his friend Bredah Nzuki asked him to follow up on documents she was trying to send to UCT for a MasterCard Foundation scholarship, he asked if he could apply too. On 23 November 2016 Willie received an email from the MasterCard Foundation Scholars Program to say he'd been awarded an undergraduate scholarship. He struggled in first year, not academically, but "to fit into the UCT space".
During the June vacation it was suggested he apply for the 2017 Department of Student Affairs Student Leadership programme, and that was the turning point. His goal in second year was to work on himself. He regained his confidence and self-esteem. He also changed to computer science and computer engineering.
In 2019, his final year, Willie achieved distinctions in his computer engineering major. He was scheduled to graduate on 25 March until the COVID-19 pandemic came as another, more pressing reminder that life is not simple.
---
This work is licensed under a Creative Commons Attribution-NoDerivatives 4.0 International License.
Please view the republishing articles page for more information.
---