The Mail & Guardian (M&G) has announced their 2020 list of 200 Young South Africans, the young innovators who are already changing our world. Over 30 members of the University of Cape Town (UCT) community are on this year's honour roll.
For the first time in its 14-year history, and in response to the COVID-19 pandemic, the announcement of the 200 Young South Africans took place online and was hosted by eNCA news anchor Thembekile Mrototo and the M&G's Athandiwe Saba. The list also features a special editor's choice category this year in honour of the country's frontline COVID-19 workers.
UCT's vice-chancellor, Professor Mamokgethi Phakeng, made an appearance via video call ahead of the education category. The vice-chancellor, who was featured on the list some years back, congratulated this year's winners and encouraged them to take full advantage of the opportunity.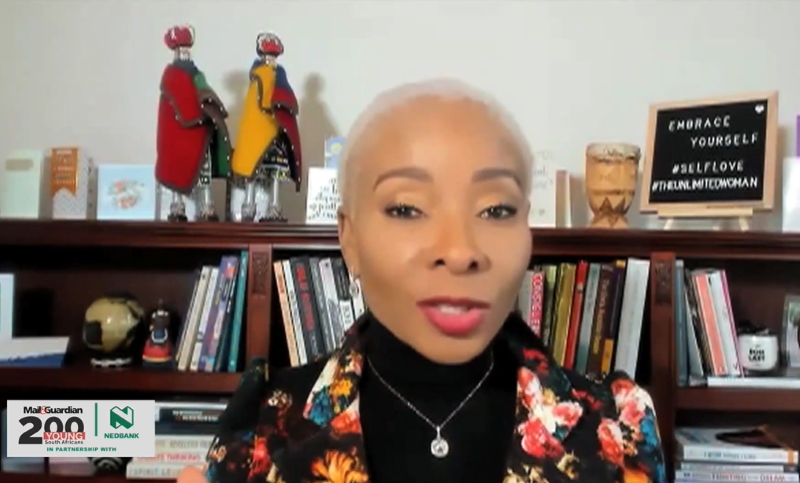 "This is an achievement that can set you up for success. It is what you do with it that's going to matter," said Professor Phakeng.
"It is one thing to be announced as one of the top 200; it's quite another to take it, own it and do something worthwhile with it."
The following members of the UCT community (students, staff and alumni) have been named as part of this year's cream of the crop.
COVID-19 heroes: editor's choice
Ahren Posthumus (24) is a UCT commerce graduate, cybersecurity specialist and the co-founder of tech start-ups Lockdown Bozza and Jobmatcher. Lockdown Bozza provides all the information you'll need about lockdown rules, according to your location, while Jobmatcher matches jobseekers with ad hoc work. Posthumus is in talks with South Africa's National Coronavirus Command Council, the presidency and the United Kingdom government about the lockdown app.
Health
Dr Cosnet Lerato Rametse (28) is a clinician scientist and PhD candidate. She was one of the first students to participate in UCT's highly successful Clinician-Scientist Training Programme, which was pioneered by the late Professor Bongani Mayosi and Professor Arieh Katz.
Kate Lara Solomons (25) is pursuing her master's in clinical psychology at UCT and is the internship coordinator at the TraumaClinic Foundation. The organisation provides counselling for adolescents in underprivileged government high schools in Cape Town.
James van Duuren (26) is completing his master's in public health at UCT on a Mandela Rhodes Scholarship and is the deputy secretary of the People's Health Movement South Africa.
Dr Jonathan Macauley (31) graduated from UCT's Faculty of Health Sciences in 2012 and completed a Postgraduate Diploma in Health Economics. He is a medical doctor and an HIV clinician.
Dr Thozama Siyotula (34) is a medical doctor specialising in paediatric surgery at the Red Cross War Memorial Children's Hospital in Cape Town. She is also the president of the hospital's Surgical Skills Training Centre. Siyotula is completing her master's in paediatric surgery.
Ken Mark Kabongo (25) is a physiotherapist for numerous South African sports teams, including Ajax Cape Town, and was recently appointed as a clinical educator at UCT.
Arts and entertainment
Phumlani Pikoli (32), a UCT alumnus, is a multidisciplinary artist and the author of The Fatuous State of Severity and Born Freeloaders.
Refilwe Nkomo (35) is a multidisciplinary artist, curator and the director of the Visual Arts Network of South Africa. She graduated from UCT in 2006.
Business, entrepreneurship and tourism
Farirai Sanyika (29) is a UCT chemical engineering graduate and the founder and director of the Gophari travel blog.
Hope Ditlhakanyane (24) is a venture partner at the Meltwater Entrepreneurial School of Technology, a pan-African training programme, seed fund and incubator in Accra, Ghana. She graduated from UCT in 2016 with a BCom and again in 2017 with a PGDip in Management in Entrepreneurship.
Velani Valentine Mboweni (28) is a UCT commerce alumnus, an entrepreneur and the co-founder and chief executive of LULA, a ride-share shuttle service.
Zizipho Ntobongwana (26) has a Bachelor of Social Science and an honours in African studies from UCT. She is the founder and managing director of Sheba Feminine, which produces organic and biodegradable menstrual hygiene products.
Jaryd Hermann (26) is the founder of WECAST, a digital talent agency that links consumers and suppliers in the film industry, circumnavigating agency costs. He graduated with a BCom in 2016.
Uzair Essack (28) is the managing director and founder of CapeCrops, a company that exports fresh fruit and vegetables to more than 32 countries. He graduated from UCT with a BCom in Management Studies.
Adam Duxbury (29) is the CEO and founder of Granadilla Swim and Granadilla Eats and is the chief of staff at Yoco. He completed a Bachelor of Business Science in Economics and Law in 2013 at UCT.
Rajiv Daya (32) is a UCT commerce graduate and the head of investments at Founders Factory Africa.
Civil society
Ian Mangenga (26) is the founder and designer of the digital hub Digital Girl Africa. She is pursuing her honours in landscape architecture at UCT.
Zanele Melissa Simango (20) is an organiser, a scientist and a human genetics honours student at UCT. She was the recipient of the Most Outstanding Society in the Social Cluster for the work she did as a member of Activate Wits.
Chaeli Mycroft (25) is a renowned ability activist and completed her MPhil in human rights law at UCT. Among her many accolades is the International Children's Peace Prize, the World of Children Youth Award and the honour of being the first recipient of the Peace Summit Medal for Social Activism.
Education
Anza Tshipetane (21) is pursuing her MBChB at UCT and is the founder and chief executive of Bright Young Leaders Initiative, a non-profit organisation that empowers young people from disadvantaged communities.
Lehlohonolo Ntlatlapo (26) is a medical doctor and the founder of the Help Me Up Foundation, which he started in response to the plight of disadvantaged students who struggle to get into tertiary institutions due to a lack of access to information and funding. Ntlatlapo graduated with a medical degree from UCT.
Wilson Tsakane Mongwe (29) has a BBusSci and an MPhil from UCT and is now a front office quantitative analyst at Standard Bank.
Environment
Esethu Cenga (26) is the co-founder and managing director of Rewoven, a textile recycling company, and holds bachelors, honours and master's degrees from UCT.
Shaakira Chohan (35) is an architect and urbanist. She led the team who designed, erected and unveiled the statue of Nelson Mandela in Palestine. Chohan holds honours and master's degrees from UCT.
Film and media
Nickita Maesela (25) is a freelance journalist who is passionate about telling the stories of and giving a voice to the LGBTQIA+ community. Maesela graduated from UCT in 2017 with a Bachelor of Social Science.
Rutendo Nyamuda (29) is the founder of Tinzwe Media and the host and producer of the "In my 20s" podcast. She holds a BA in Film and Media Production from UCT.
Justice and law
Thamsanqa Malusi (28) is an associate attorney at food safety law firm Marler Clark in Seattle. He graduated with an LLB and a BSocSci from UCT.
Thando Gumede (27) is a master's student at UCT, specialising in human rights law and social justice. She is also the creator behind M-Teto, an app that addresses problems related to gender-based violence at schools.
Sally Gandar (36) is a UCT law graduate and now the head of advocacy and a legal advisor at the Scalabrini Centre. The organisation focuses on the integration of migrants, refugees and South Africans into local society.
Science and technology
Moagabo Ragoasha (28) is a postdoctoral research fellow and lecturer at UCT and is a member of the South African Environmental Observation Network. She is also the first black South African woman to hold a PhD in Physical Oceanography.
Palesa Nombula (29) is a UCT alumnus with an honours in astrophysics and space science. She is a graduate data scientist at the South African Radio Astronomy Observatory.
Tim Mitchell (28) is a UCT commerce honours graduate and the chief of staff for digital and innovation at Deloitte Africa.
Thapelo Nthite (24) is a master's student in the Faculty of Engineering & the Built Environment at UCT and the CEO and co-founder of Botlhale AI, which aims to increase the application of artificial intelligence systems in South Africa.
If we have left anyone out, please let us know.
---
This work is licensed under a Creative Commons Attribution-NoDerivatives 4.0 International License.
Please view the republishing articles page for more information.
---