Lena Gronbach is a second-year PhD candidate in the University of Cape Town's (UCT) Department of Sociology. She is the founder of Africademics, a scholarship platform and community for students, early-career researchers and young professionals in and from Africa.
"The aim of Africademics is to find and share scholarship and funding opportunities for students from African countries and to encourage and enable Africa's youth to pursue opportunities in higher education," said Gronbach.
The idea for Africademics came to her during her own search for funding. Originally from Germany, Gronbach struggled to find funding opportunities that would enable her, as a foreign national, to pursue her studies in South Africa. While searching, however, she came across many exciting programmes, scholarships and opportunities for African students. She promised herself that once she had secured her funding – which she did – she would help her peers by sharing the many opportunities she had found.
"The aim of the programme is to build a community of ambassadors at all major African universities."
So, in 2019 Gronbach created Africademics. It began as a Facebook page, which has since grown to over 14 000 followers from across the continent. While there is representation from across Africa, most of her followers come from the following 10 countries: Ethiopia, South Africa, Madagascar, Nigeria, the Democratic Republic of the Congo, Sierra Leone, Ghana, Uganda, South Sudan and Mozambique.
Gronbach has since launched an Africademics website and has a presence on LinkedIn, Twitter and Instagram. Since launching, more than 700 scholarship opportunities have been shared on the Africademics platforms, which include funding for both undergraduate and postgraduate study, as well as study abroad opportunities.
University ambassadors
Her latest venture is the Africademics University Ambassador programme, which she launched in May 2020.
"The aim of the programme is to build a community of ambassadors at all major African universities to represent and grow the organisation and to reach out to local student communities," said Gronbach.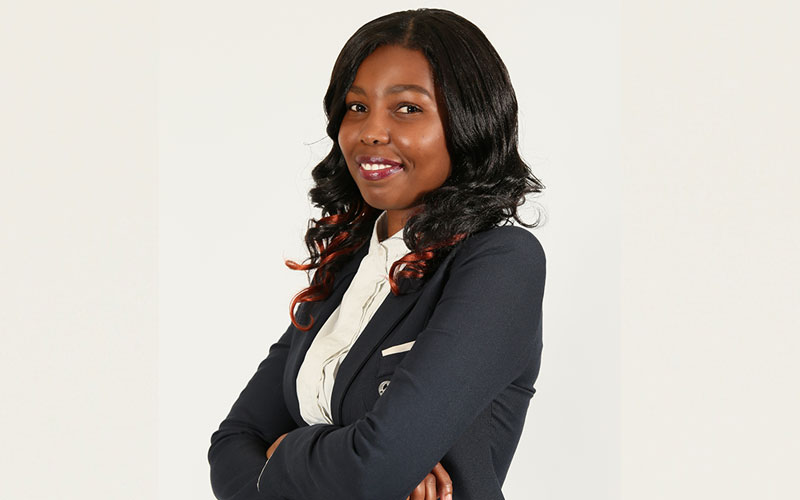 The first cohort has 24 ambassadors from 22 universities in 10 African countries. While there is no UCT representative in the current cohort, Gronbach hopes that as awareness grows, so too will interest from fellow students on campus.
Some of the ambassadors are undergraduate and postgraduate students in various fields, while others are alumni who remain active at their alma maters. Four ambassadors are academic staff.
Collaboration and support
With an established presence online and the induction of the first cohort of ambassadors, Gronbach is now hoping to strengthen relationships with higher education institutions across the continent. One of the ways she is hoping to do this is by collaborating with international and career offices at universities.
"While UCT has an excellent Careers Service and international office, many African universities do not have the resources to provide these services," Gronbach explained.
She is hoping that through formal partnerships with higher education institutions, Africademics can help fill this gap by sharing information and offering support to students who want to apply for scholarships or other opportunities.
"Having formal partnerships with universities will help us reach out to students who will benefit from these workshops."
Another way Gronbach is hoping to work with tertiary institutions is by having a direct line with them for updates on scholarships, PhD and postdoctoral positions, summer schools and other academic opportunities. This will make it easier for Africademics to share these opportunities with followers and minimises time-consuming online research.
Gronbach's plans for Africademics includes a searchable scholarship database for the website. She'd also like to start offering workshops, either in person or online, to assist students in identifying and applying for scholarships.
"Having formal partnerships with universities will help us reach out to students who will benefit from these workshops and open up the possibility of having guest speakers from career and funding offices in these workshops or webinars," said Gronbach.
Finally, she is hoping to gain support from tertiary institutions in the form of funding, training, or in-kind support.
"At the moment, I am pretty much funding Africademics out of my own pocket, but in order to grow and to offer more support to students, we will eventually need external support."
---
This work is licensed under a Creative Commons Attribution-NoDerivatives 4.0 International License.
Please view the republishing articles page for more information.
---