The havoc wrought by Hurricane Dorian across the Bahamas and the south-eastern US coast has illustrated the vulnerability of the built environment to extreme weather events and other hazards, such as earthquakes, fire, blasts and floods.
These are just some of the challenges facing structural engineers, said the University of Cape Town's (UCT) Alphose Zingoni, Professor of Structural Engineering and Mechanics in the Department of Civil Engineering and director of the Klaus-Jürgen Bathe Leadership Programme at UCT.
He was speaking after the 7th International Conference on Structural Engineering, Mechanics and Computation (SEMC 2019), which UCT hosted in the city last week. Founded by Zingoni in 2000, the most recent SEMC conference attracted a strong international turnout of more than 400 delegates from 62 countries.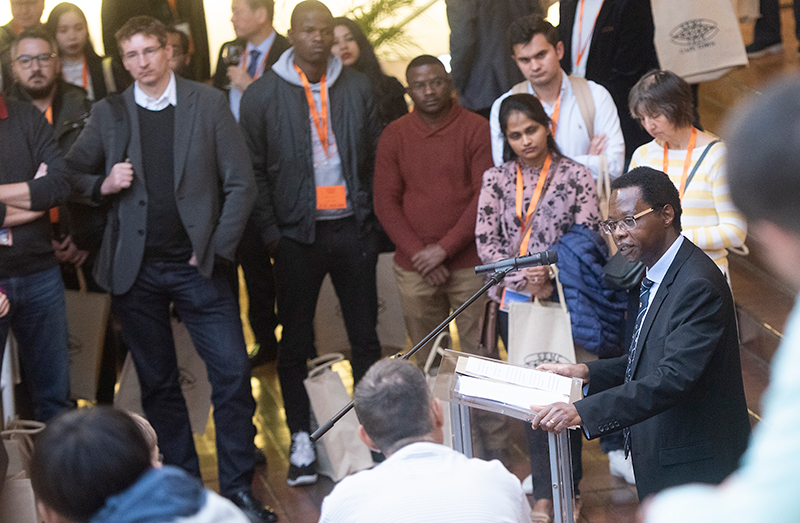 The conference gathers world academics, researchers and practitioners in the field of structural engineering and related disciplines to review recent progress, share the latest developments and address future challenges. The first of five keynote addresses was delivered by UCT alumnus Professor Klaus-Jürgen Bathe.
It is now regarded as the foremost structural-engineering conference in Africa, and one of the world's leading conferences in the field, said Zingoni.
Modern engineering structures, new materials
"The collapse of the New York World Trade Centre in 2001, the devastating effects of the Indian Ocean tsunami of 2005, and the deadly Haiti earthquake of 2010 are constant reminders of the need to protect life and property against the devastating effects of extreme events," he added.
Nearer to home, Cyclone Idai carved a path of destruction in parts of Mozambique, Zimbabwe and Malawi earlier this year, causing extensive flooding and widespread destruction of infrastructure.
"It gave the region a rude awakening to the absolute need for flood-control barriers and more robust engineering designs for buildings and bridges."
"It gave the region a rude awakening to the absolute need for flood-control barriers and more robust engineering designs for buildings and bridges."
Zingoni said that a better understanding of how structures behave enables engineers to design and construct the infrastructure that defines modern civilisation – tall buildings, long-span bridges, stadiums, airports, harbours, tunnels, industrial facilities, marine structures and aerospace structures.
"Ten years ago, the latest innovations in material and construction technologies were harnessed to produce magnificent stadiums for the 2010 FIFA World Cup in South Africa and impressive viaducts for the Gautrain project.
"Very recently, ingenious use of high-strength materials in tension and compression has resulted in the successful completion in Mozambique of Africa's longest suspension bridge."
Larger, higher, stronger
Zingoni, who is also the SEMC conference chair, said that in response to these challenges a huge amount of research is being conducted to better understand how materials and structures behave, resulting in better ways of designing and building engineering structures.
"Not only is better design information being generated as a result of these efforts, but also some new high-performance materials are coming onto the scene, allowing engineers to achieve larger spatial spans, greater structural heights, higher levels of safety and more cost-effective solutions in the long term."
Without a proper understanding of the mechanics of materials and structures, and the development of high-performance materials, impressive engineering achievements such as the 1 991m-long Akashi-Kaikyo Bridge in Japan (the world's longest suspension bridge), the 828m-tall Burj Khalifa in Dubai (the world's tallest skyscraper) or the iconic Moses Mabhida Stadium in Durban would not have been possible.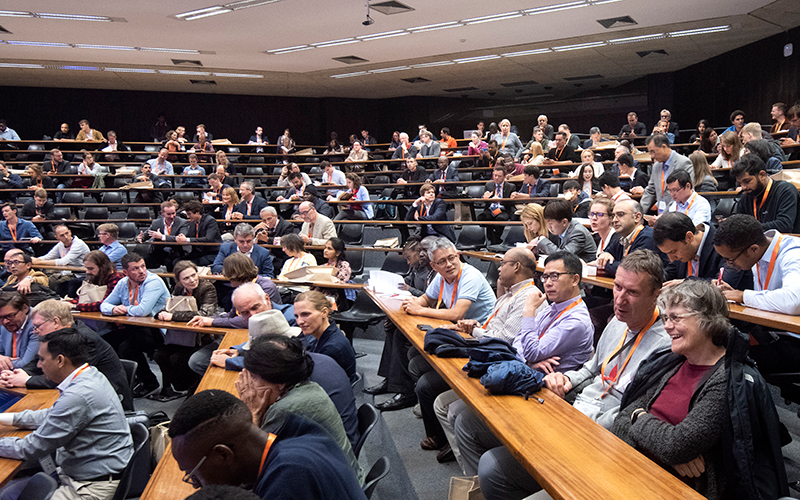 "The benefits of this research are not confined to civil engineering, and extend to the mechanical, marine, aerospace and biomedical disciplines," Zingoni added.
The past 20 years have seen the emergence of new areas of research, ranging from smart materials, nanotechnology, bio-inspired structures, new forms of deployable structures for space applications, and intelligent structures that adapt to changes in environmental conditions.
"It is innovations of this kind that were discussed by delegates at the SEMC 2019 International Conference."
Postgraduate exposure
The conference has been held in Cape Town every three years since 2001, attracting some of the most influential researchers in the field, and giving South African postgraduate students an opportunity to rub shoulders with international authorities in their areas of research.
Academic participants represented 180 universities worldwide, including top-ranking institutions MIT, Cambridge, Imperial College London, ETH Zurich and Cornell University. The South African flag was flown by eight universities, including UCT.
Over 400 peer-reviewed papers were presented in 60 sessions over the three days of the conference. These included 17 contributions by UCT academics and PhD students. Among the 18 special sessions of the conference was one on explosion loading, organised by Professor Genevieve Langdon of UCT's Department of Mechanical Engineering.
---
This work is licensed under a Creative Commons Attribution-NoDerivatives 4.0 International License.
Please view the republishing articles page for more information.
---