2016 UCT fellows – Professor Nicola Mulder, head of the Computational Biology Division in the Department of Integrative Biomedical Sciences, and Alphose Zingoni, professor of structural engineering and mechanics in the Department of Civil Engineering – were formally inducted at a dinner on 7 December. UCT fellowships recognise original, distinguished work.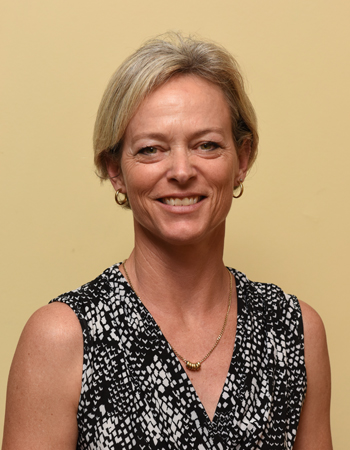 New UCT fellow Prof Nicola Mulder heads up the Computational Biology Division in the Department of Integrative Biomedical Sciences.
Nicola Mulder
A full member of the prestigious Institute of Infectious Disease and Molecular medicine, Mulder is the principal investigator for H3ABioNet, a pan-African bioinformatics network for the Human Heredity and Health in Africa (H3Africa) programme.
H3ABioNet includes over 30 African institutions and is playing a leading role in building bioinformatics capacity on the continent.
The award of a UCT fellowship is both an honour and an important recognition of the field of bioinformatics as a research area in its own right, says Mulder.
"Bioinformatics is a multidisciplinary field that is required for research in many different aspects of the life sciences, but seldom is recognised as a discipline in its own right, as opposed to a support vehicle."
"Through H3ABioNet we're building capacity for genomics research in Africa," Mulder said. "The aim is to empower African scientists to manage, analyse and publish their own data."
The organisation has trained over 600 people on the continent in topics ranging from basic bioinformatics to specialist topics in high-throughput biology data analysis.
"We're also developing young emerging scientists from African countries who have not previously been given the opportunity to contribute to bigger projects within a network, or to develop their leadership skills."
In addition, numerous students have been given internship opportunities in international labs and have developed into excellent young leaders among their peers, she added.
"Locally, my lab includes students or staff from about 10 different Africa countries."
In addition to training, they have established computing infrastructure, tools, pipelines and guidelines, all to facilitate data analysis in Africa.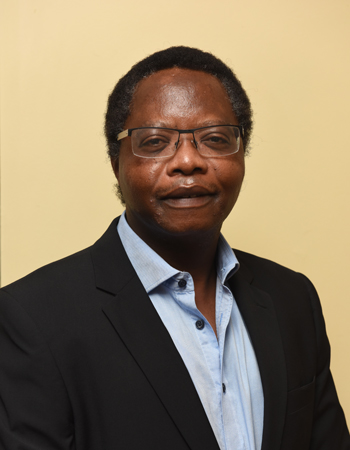 New UCT fellow Alphose Zingoni is Professor of Structural Engineering and Mechanics in the Department of Civil Engineering.
Alphose Zingoni
"When I received the news last week via a letter from the Vice-Chancellor, Dr Max Price, I was delighted," said Zingoni.
"Being elected a fellow of UCT is a great honour, and a very significant recognition of the contributions I have made to the collective research and scholarship effort of UCT. I am thankful to the College of Fellows for honouring me in this way."
Zingoni holds a PhD from Imperial College London and is a recipient of the prestigious Research Fellowship of the Royal Commission for the Exhibition of 1851 (1992–94). He is regarded as a pioneer in the use of group theory (a type of mathematics) in studying problems involving symmetry in structural mechanics.
The formulations he has developed have the benefit of reducing the computational effort that is usually associated with large-scale engineering problems, and have had the added benefit of shedding new insights on the vibration of structures with complex symmetry.
In 2012 Zingoni was invited by the Royal Society, UK, to present his findings at one of their themed meetings. He authored Vibration Analysis and Structural Dynamics for Civil Engineers (Taylor & Francis) in 2015, a book which has been praised for its innovative use of group theory in explaining vibration phenomena. He has also made outstanding contributions in the area of engineering shell structures, on which he has written another successful international book.
Other recognitions of Zingoni's work include election to fellowship of the London-based Institution of Structural Engineers (2005) and election to fellowship of the South African Academy of Engineering (2008).
He has a message to young researchers: "Do not hesitate to venture into new areas of research in which not so many people are working. The rewards might not be immediate, and the risks might be higher, but you will for sure get better satisfaction in the end."
Story Yusuf Omar and Helen Swingler. Photos Michael Hammond.
---
This work is licensed under a Creative Commons Attribution-NoDerivatives 4.0 International License.
Please view the republishing articles page for more information.
---