The Ikey Tigers will celebrate the life of South African rugby legend and former University of Cape Town (UCT) Rugby Football Club president and coach "Doc" Cecil Moss at Doc Moss Memorial Day 2019.
The event will be held on the Green Mile, UCT upper campus, from 14:30 on Saturday, 19 January. Everyone whose life Moss touched, whether as a doctor or a sportsman, is invited to the memorial day.
The action kicks off with UCT's 2nd XV and U20 teams playing a warm-up match at 14:30. The big event, between UCT's 1st XV and a Doc Moss Invitational side, drawn from local rugby clubs, starts at 16:00.
Moss, a Springbok, Western Province and UCT rugby icon, died at the age of 92 on 27 October, 2017. He began his academic career at UCT aged just 16. He joined the UCT Rugby Football Club (UCTRFC) in 1943 and was selected for the UCT 1st XV.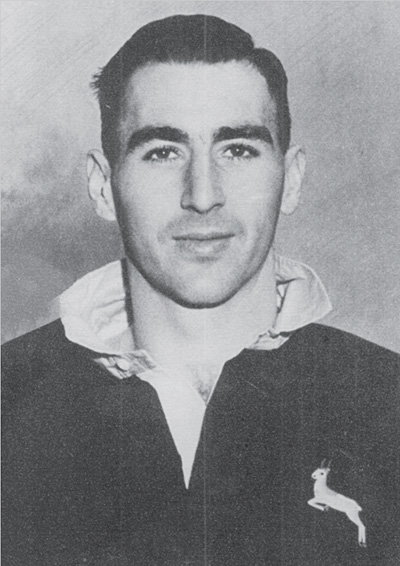 He was at the helm of UCTRFC as coach from 1966 to 1974, and again in 1976, and was club president from 1989 to 2003.
Former Springbok and UCTRFC alumnus Derek van den Berg said the coaching under Moss at UCT was the best he encountered at any level of the game he played.
"Doc Moss was more than a coach. He was a confidant, a mentor and a friend to all his players," he said.
Off the field, Moss was a dedicated and respected anaesthetist who was part of Professor Chris Barnard's pioneering team that performed the first heart transplant in 1967. Twelve years later he was the anaesthetist on the team that performed a minor procedure on former President Nelson Mandela when he was still imprisoned on Robben Island.
Entrance to the event is free, and beer and refreshments will be on sale. There will also be entertainment to keep the children busy.
---
This work is licensed under a Creative Commons Attribution-NoDerivatives 4.0 International License.
Please view the republishing articles page for more information.
---