An exhibition celebrating the 75th anniversary of UCT's Students' Health and Welfare Centres Organisation (SHAWCO) opened at the South African Jewish Museum in Cape Town on 18 July.
The exhibition, titled Touching Lives: The SHAWCO Story, showcases the work of all the divisions of SHAWCO from its inception in 1943 until the present day. It includes personal stories as well as a display of artefacts and photographs.
"I don't think there's anything else quite like SHAWCO," said Gavin Joachims, director of SHAWCO. "I don't think there's anything out there that has the scope, the extent and the joy that it brings to so many people on so many different levels."
In thanking the UCT community for their role in supporting SHAWCO's ongoing service, Joachims said, "You give us the opportunity to experience what social responsiveness means. You give us the space as UCT to learn, to engage, understand and practice that we develop as individuals ... to go back and give into our communities once again.
"I think on a secondary level, you allow us as an organisation to fulfil our vision and our mandate – our vision of working together to build responsible citizens within a South African context."
The gift of giving
For the past 75 years, SHAWCO has been providing primary healthcare services and a range of educational services to under-resourced communities in and around the Cape.
James van Duuren, current president of SHAWCO Health, said that in his time as a SHAWCO volunteer he was able to join a group of his peers "who were willing to teach, but were also willing to admit they had much to learn from their communities".
"They believed they had a responsibility to those in need. And this is a view that I will take forward with me for the rest of my career."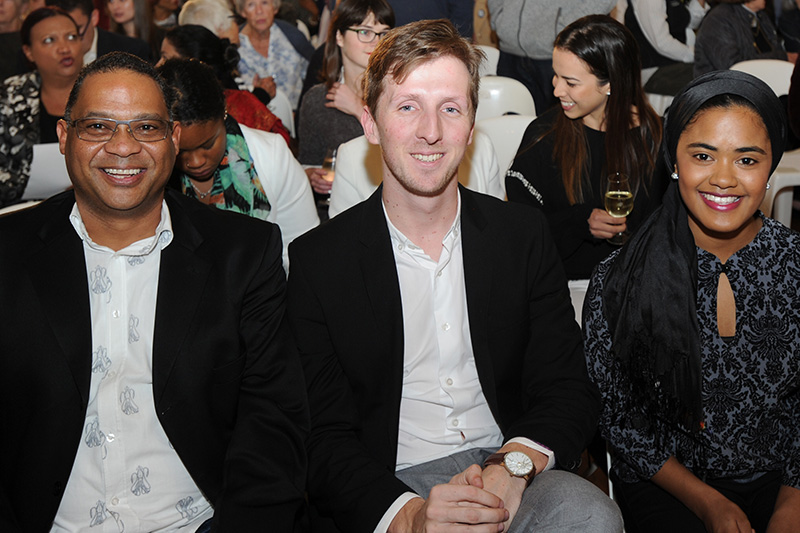 President of SHAWCO Education Sukayna Bassier has been involved with the organisation for four years.
"I think volunteerism plays such a big role in the communities," she said. "A lot of these kids don't go out of their communities. To have volunteers from various backgrounds come to them, and to show them love, care, affection and give them the attention that they don't necessarily get at home makes such a huge impact.
"At the end of the day, you remember every session that you attended. Being part of SHAWCO has enriched my life a lot," said Bassier, whose long-term plan after graduation is to open a law clinic within the Kensington community.
A passion for health
Miss South Africa, Tamaryn Green, was a health volunteer during her time as a medical student at UCT.
"On every single clinic visit I left with more knowledge, more experience and with a happy heart.
"SHAWCO is not only a platform to help the people of the community but it's also a platform to help students. It is an opportunity for them to grow, to learn skills and to grow a passion for improving the health of our country."
"On every single clinic visit I left with more knowledge, more experience and with a happy heart."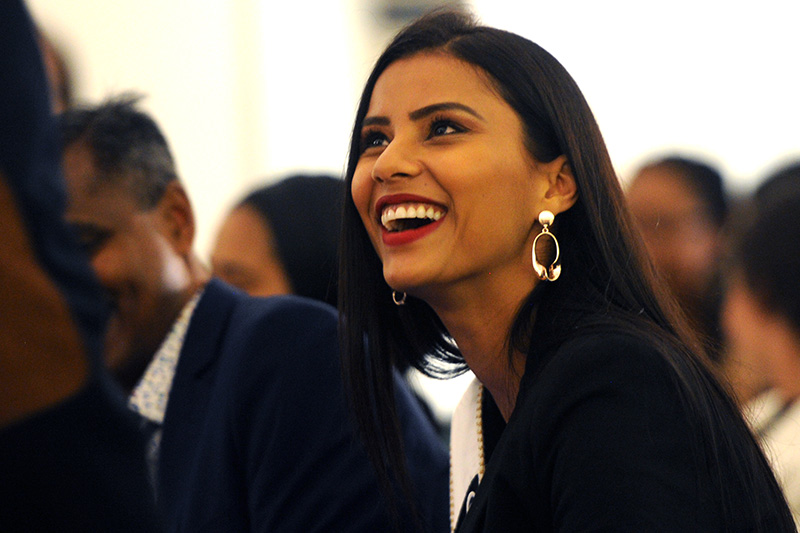 Green congratulated the students who are currently volunteers.
"I understand it's not easy to balance medicine, all the work, studying and going to clinics. But I think you guys understand the concept of learning by doing, and that is what the SHAWCO clinics allow us to do. So thank you so much for keeping it going.
"I'm excited to see what will happen in the future," she said.
Positive effect
SHAWCO's chair, Professor Crain Soudien, spoke about the significance of Mandela Day and its coinciding with the organisation's anniversary.
"The last 75 years have brought us to a sense of what our privilege demands of us."
"Mandela Day asks us to pay attention to this difficulty of having to live in a state of dependence on one another. And it's this lesson that I'd like to suggest to all of you is what the SHAWCO experience is all about. The last 75 years have brought us to a sense of what our privilege demands of us."
Soudien commented on the positive effect that an organisation like this has on the institution within which it operates: "Having an organisation like SHAWCO inside of UCT has indelibly marked the space of learning that UCT actually is."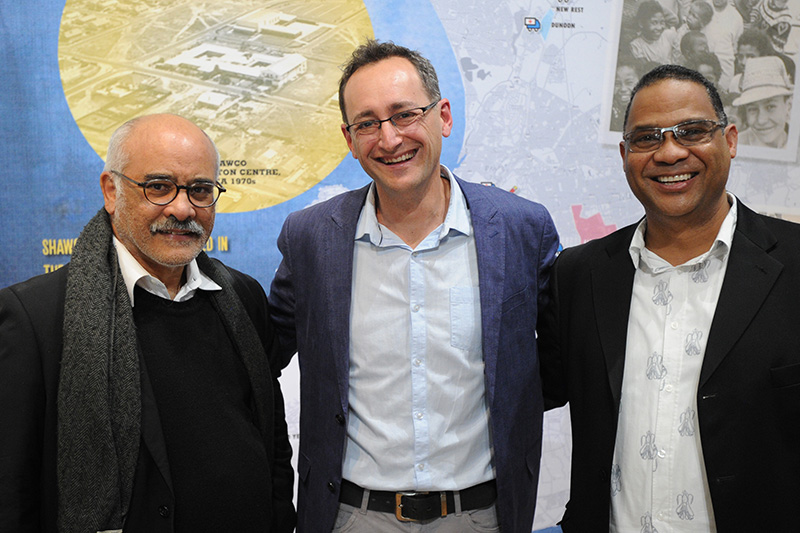 Giving back to SHAWCO
Kevin Alexander, a community leader and the unofficial "mayor of Kensington", where the SHAWCO Hall community centre is situated, was also there on the night. He fondly remembered the fine arts student who taught him to draw at a young age as part of a SHAWCO outreach programme. This early interest started his career in the graphics industry.
"I've always been passionate about SHAWCO and about Kensington. Removing SHAWCO from Kensington would be like removing Table Mountain from Cape Town," he said.
"Removing SHAWCO from Kensington would be like removing Table Mountain from Cape Town."
Dr Hassen Adams, who was also a beneficiary of SHAWCO from a young age, spoke about his own experiences.
"I am a product of SHAWCO," he said. "It was a place of convergence where we would congregate, play sports, play chess, and it was the start of my debating career."
As the chair of GrandWest Casinos and Grand Parade Investments, Adams has contributed a total of R21 million to SHAWCO over the years.
He said, "Today I'm one of the proudest beneficiaries of SHAWCO because I can give something back."
As part of its 75th celebration year, SHAWCO has launched a campaign to raise R75 million by June 2019. The money raised will be used to secure SHAWCO's sustainability over the next period, and ensure that they are able to continue their work in the community.
---
This work is licensed under a Creative Commons Attribution-NoDerivatives 4.0 International License.
Please view the republishing articles page for more information.
---